The 2-hole DiamonDuos are 2x8mm and have a lovely facetted top. The diamond shape means that they nestle together to form beautiful mosaic patterns.
The 2-hole Diamonduos are easy to use
We have some lovely Bead Master patterns which can be downloaded from our website or you can download patterns here
The Diamonduos can simply be strung together to make a quick bracelet like the one below.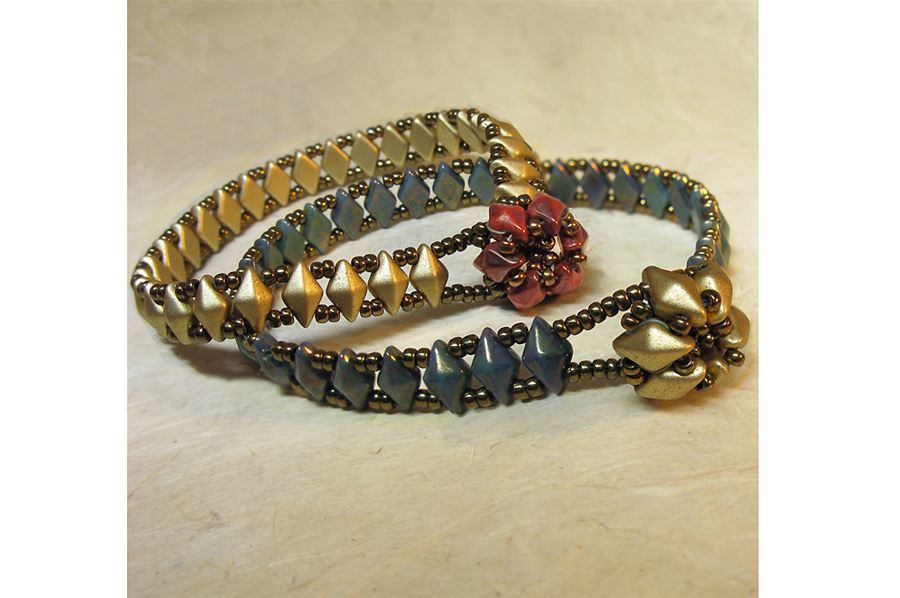 The Diamonduo crystal cascade components are easy to make and can be linked together to make a very pretty bracelet and earrings.  Try them in bright colours such as pastel Bordeaux and dark coral for a bolder effect.    You can also watch this video.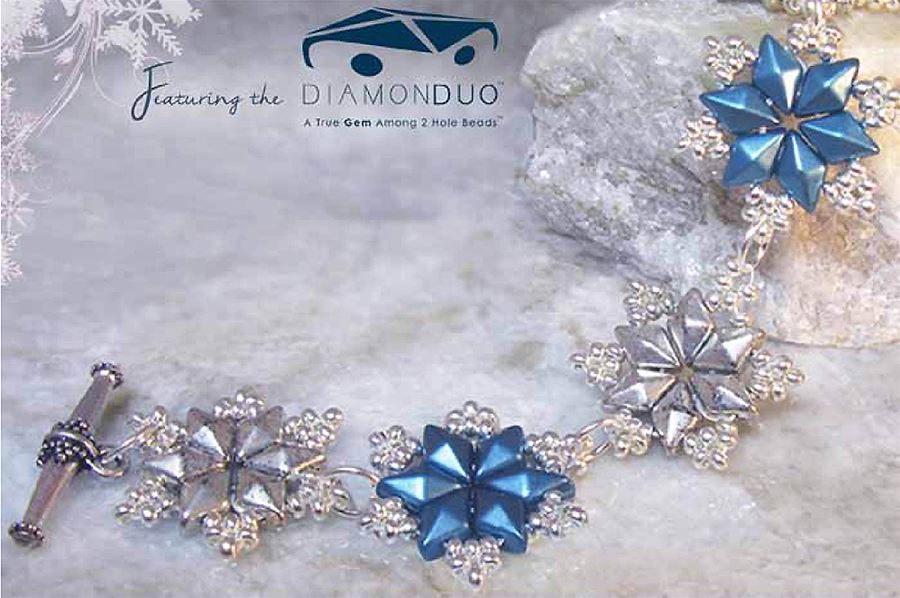 The diamonduo and pellet bracelet is another great BeadMaster design which creates versatile components which you can also use to make a beautiful pair of earrings.  You can download the pattern here.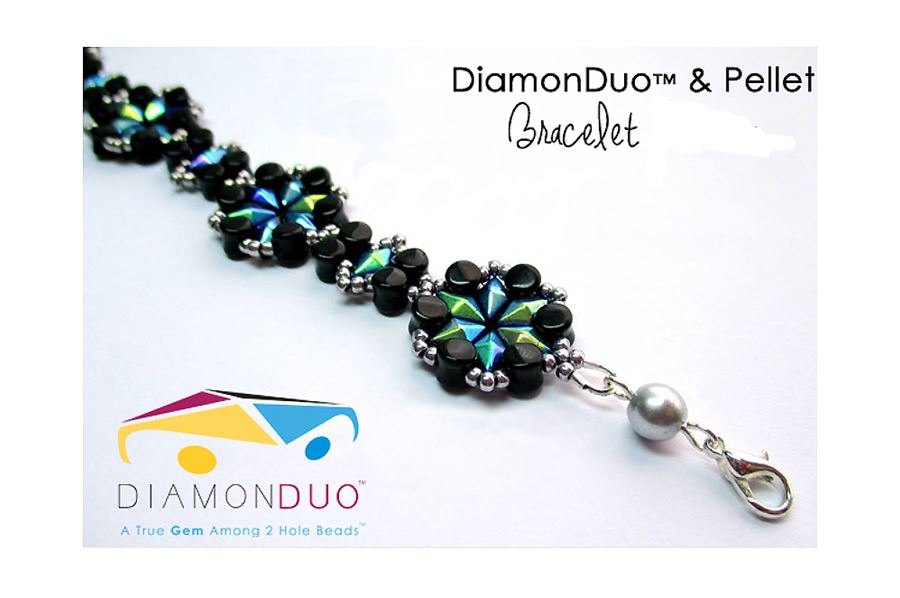 We also have this easy and very attractive diamonduo and sparkling rose montee bracelet pattern from BeadMaster or you can watch the video here or on our website.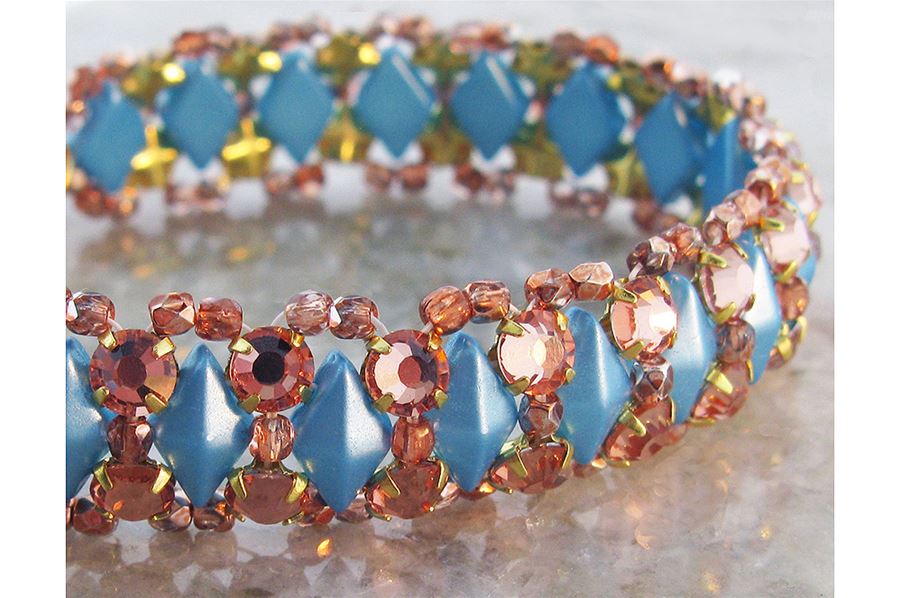 Some of our most popular workshops have been based on the versatile DiamonDuos.  You can view the designs on our image gallery or see some below.
This diamonduo lattice bracelet show how easy the diamonduos are to use.  There is a great choice of colours and we chose striking red and grey here to highlight the pattern.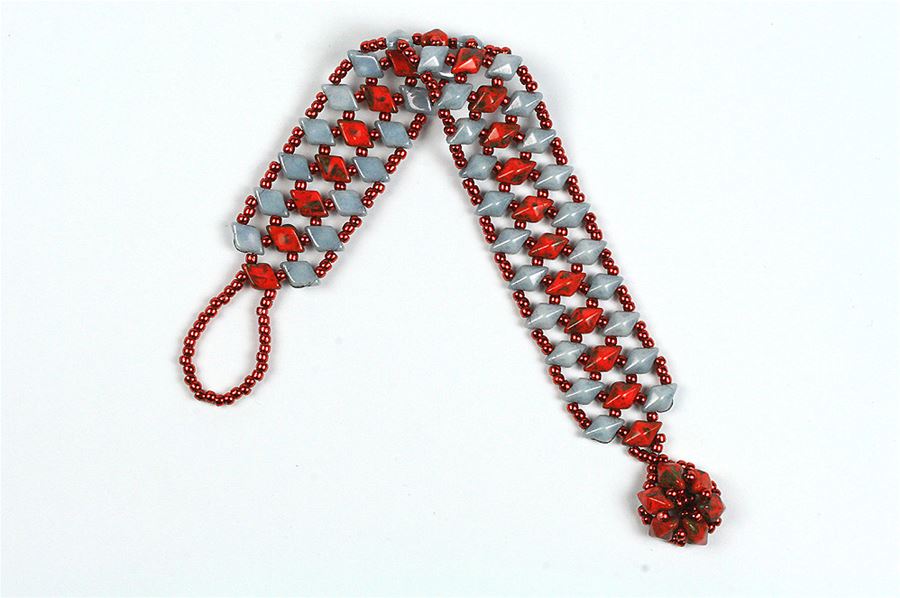 In our pendant and earrings design below the diamonduos  are again simply linked with seed beads to show off the beautiful facetted diamond shape.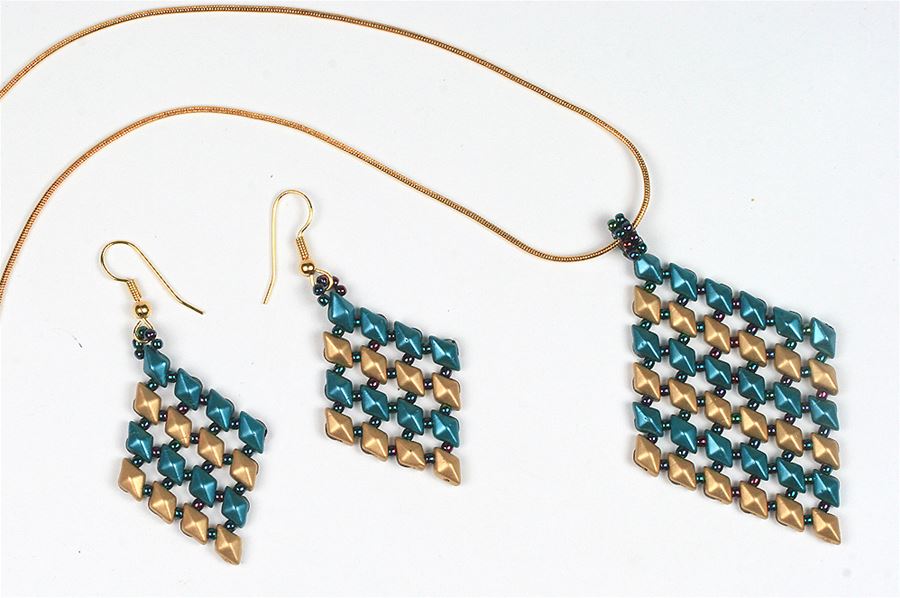 Diamonduos work well with other 2-hole beads
Diamonduos also work well with other beads.  The shape works beautifully with the Preciosa pellet bead as you can see in this necklace and earrings set.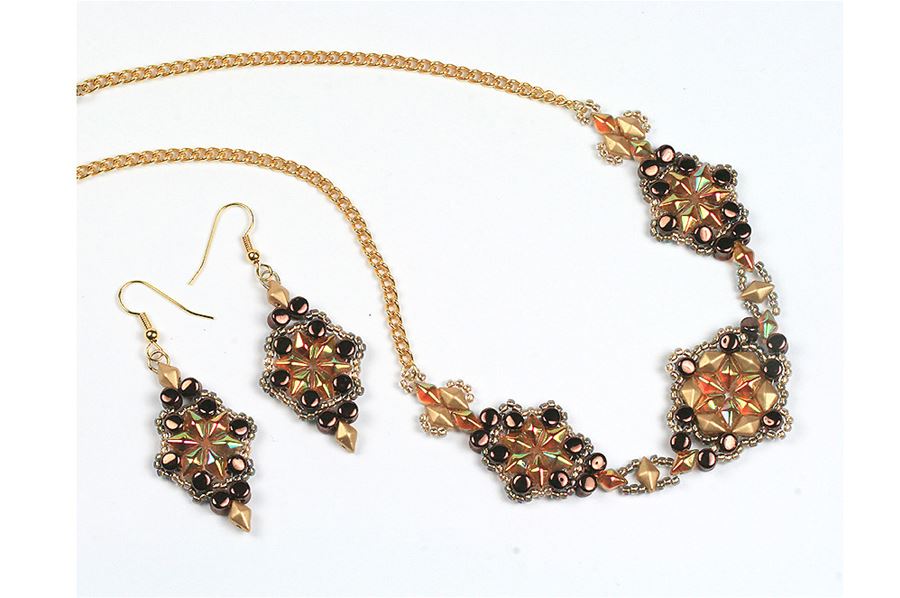 The diamonduos have an angular shape which therefore also works very well with other angular beads. Bead Master's 6x6x8mm 2-hole tango beads combine well with them and you can download this Bead Master project on our website.
Our design below shows them combined with tangos and we have also added some 6mm CzechMates 2-hole tiles.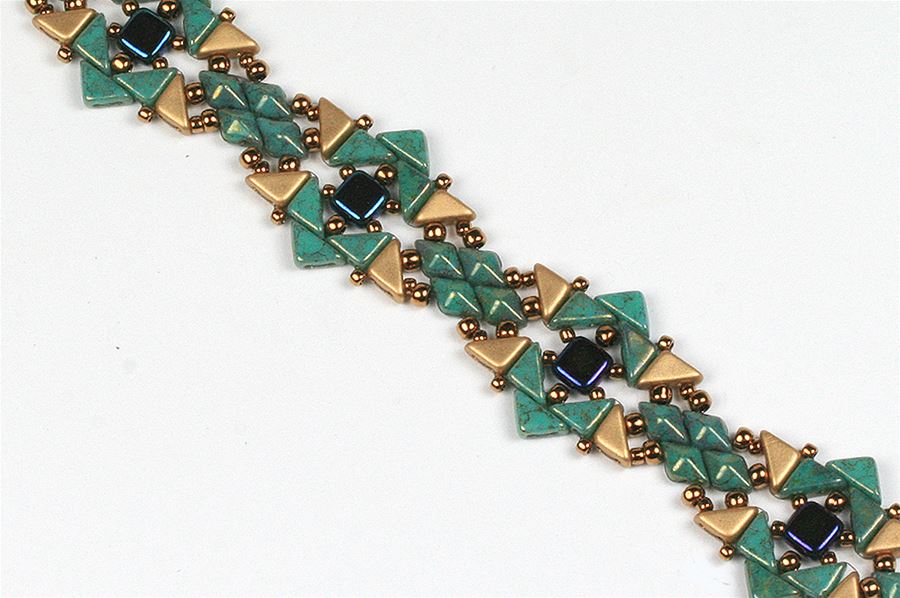 Our star pendant and earrings shows how well the diamond shape nestle together.  You can also use these to make lovely Christmas decorations.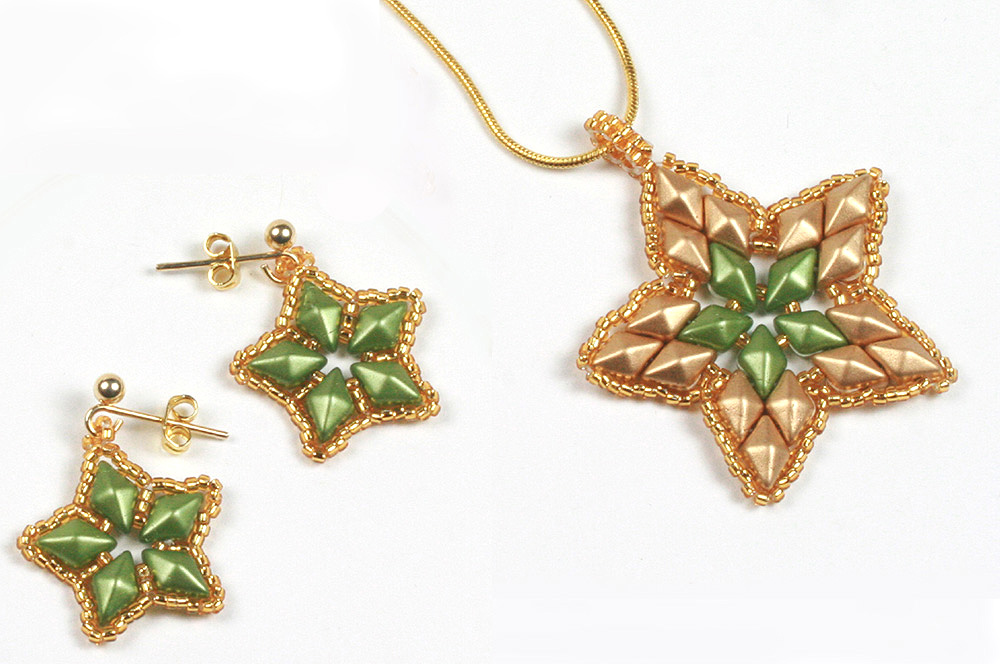 ---