Matubo superduos, miniduos and seed beads come in a beautiful range of Czech colours and are invaluable for bead-weaving.
Matubo superduos, miniduos and seed beads come in a wonderful range of Czech colours and finishes
Some of the finishes are shown below including Picasso and travertine effects, capri finishes and matt metallics.
We stock over 160 colours for you to choose from – view all Matubo superduo colours here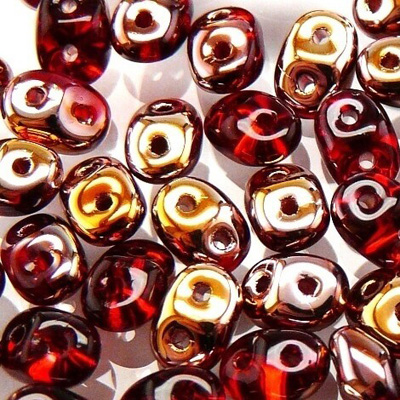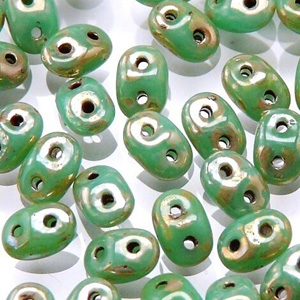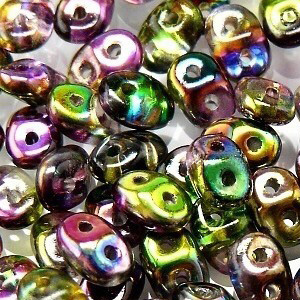 Matubo superduos
These 2.5x5mm pressed glass beads can be used on their own or with other seed beads.  The diamond shaped superduos fit neatly together.  You can just use them to make a pretty bracelet, maybe picking out a pattern with different colours.
Our lacy superduo bracelet shows off some of the beautiful colours available.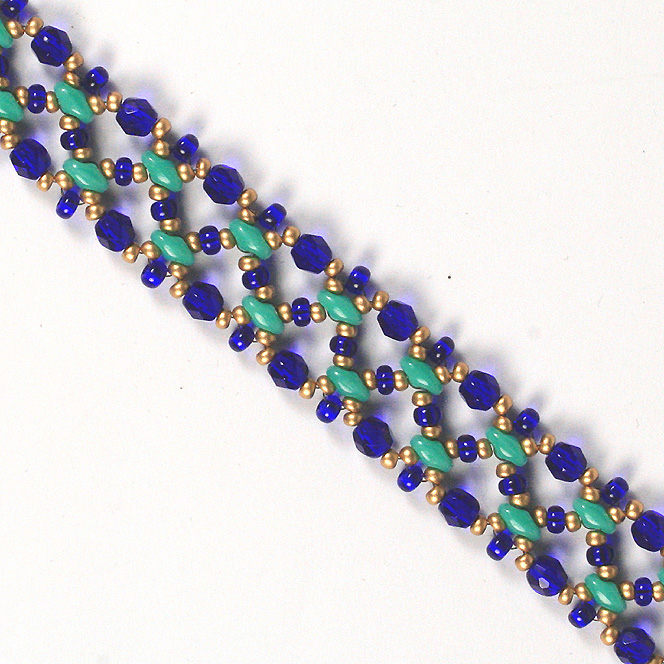 This 2-hole CzechMates tile and superduo bracelet shows off the lovely superduo shape and how well they fit together.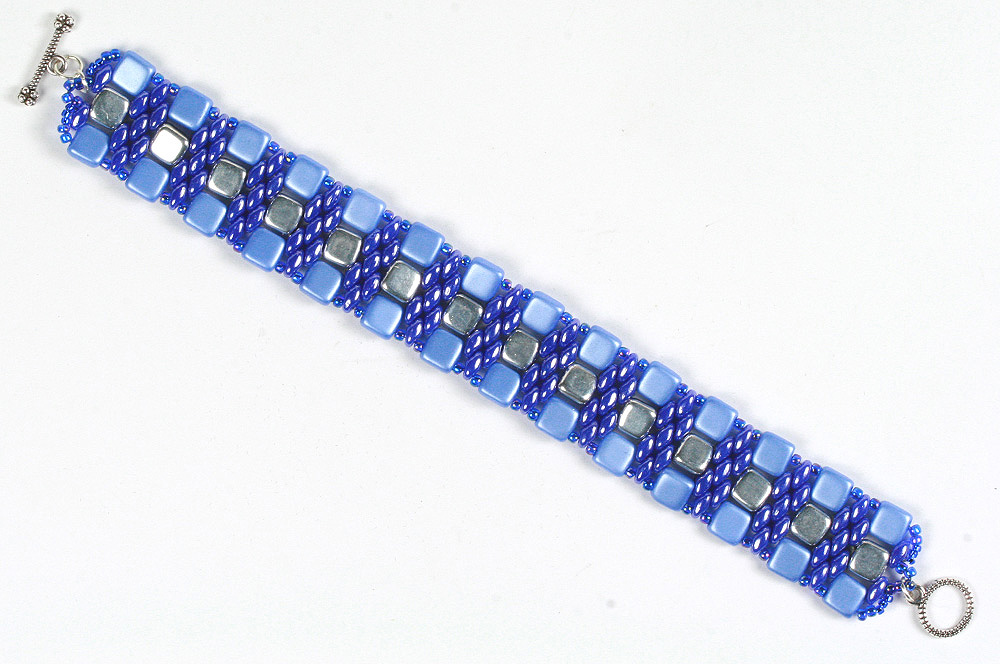 You can also use the superduos to make beautiful little motifs or components which can be linked together.
We have several designs to show how the superduos make lovely motifs including the waterlilyet and dome bracelets below.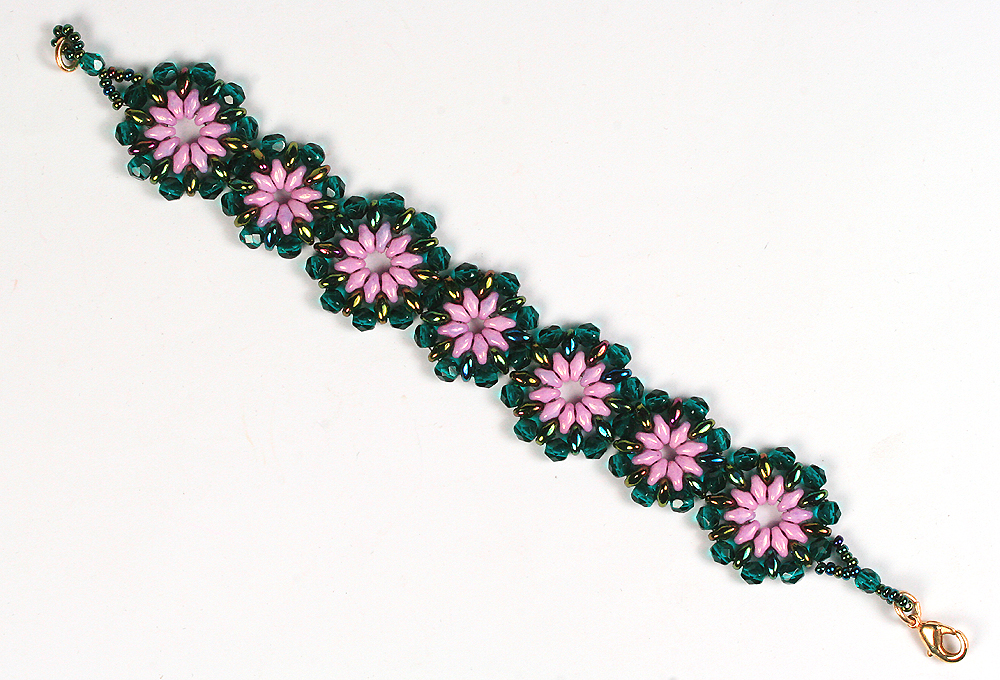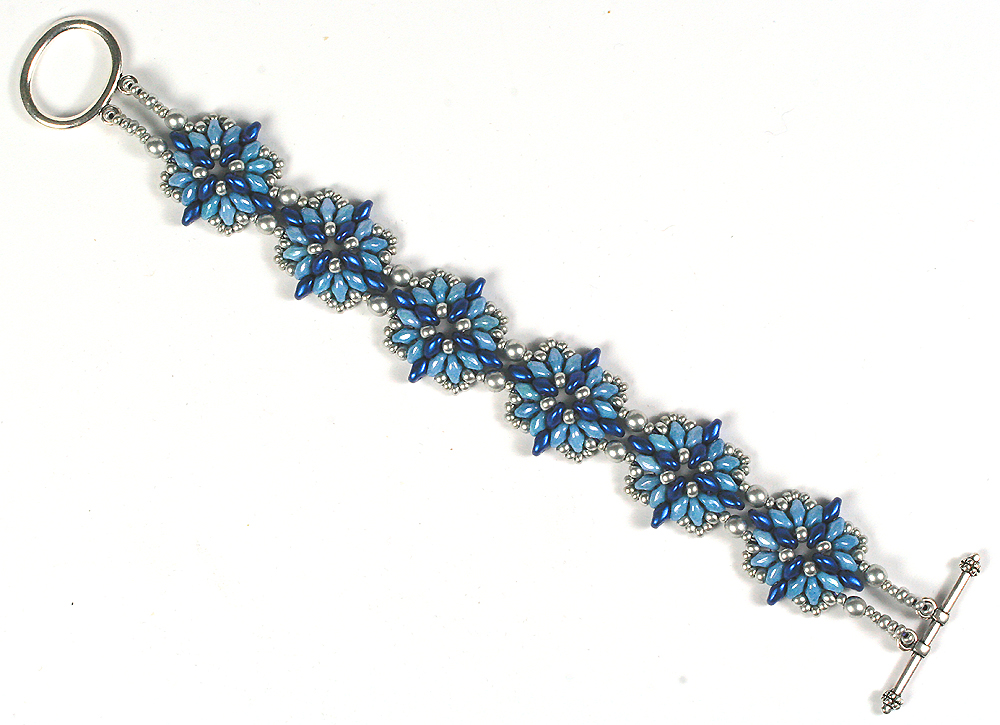 Matubo superduos, miniduos and seed beads also work beautifully with larger beads
These beads combine perfectly with larger beads such as the very popular multi-hole beads
Matubo have many beautiful patterns which you can download here or on our website
Matubo miniduos
These are the same shape as superduos but measure 2x4mm and are 20% smaller.  They are ideal for small pieces such as earrings or for filling small spaces.
Matubo Seed Beads
These come in size 8/0 and size 6/0 and have a large central hole.  They come in the same range of beautiful colours as the superduos and miniduos.
The large bead size and hole also makes them very popular for kumihimo.  Size 6/0 beads are used on the beaded kumihimo bracelets below.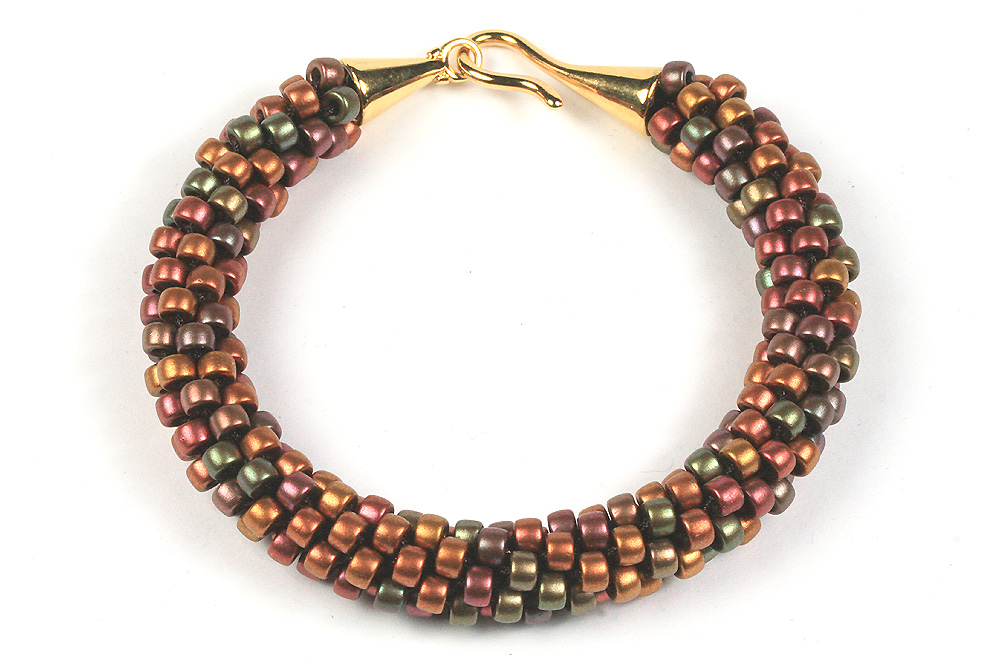 The beautiful colours and large hole also means that they work very well for other crafts such as knitting and crochet.
---