Toho demi-round seed beads have the same diameter and hole size as the round seed beads but are thinner.  The 8/0 demi-round seed beads are 2.2×0.9mm thick while the 11/0 demi-round seed beads are 2.2×1.5mm.
The demi-rounds have been developed by Toho in collaboration with Starman to create a new concept in seed beading.  You can use them to add detail and depth to your beading.
Toho demi-round seed beads and traditional round seed beads
They  work very well with traditional seed beads or other small round beads as in this Chenille Stitch Bangle pattern by Starman trendsetter Nichole Starman.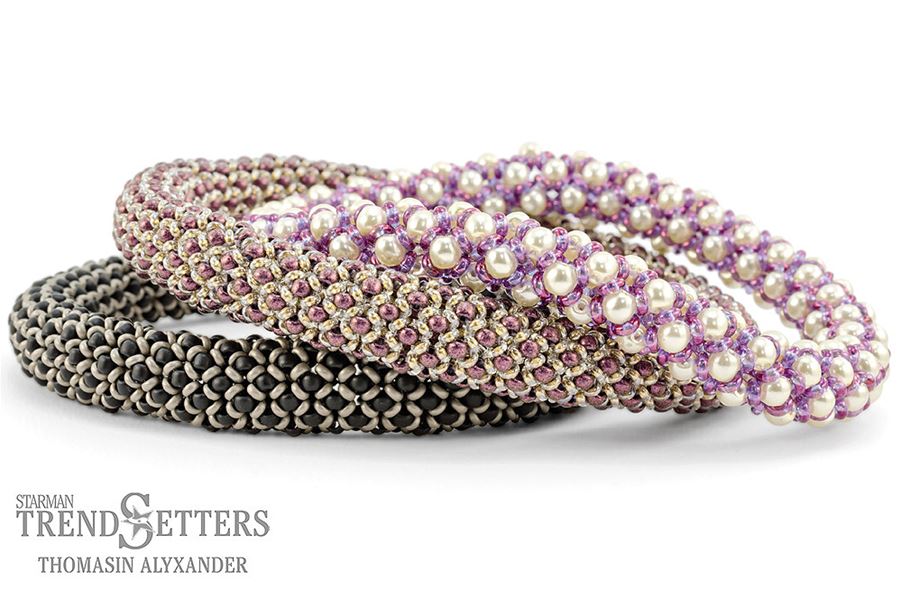 This Masquerade Bracelet and Earrings design by TrendSetter Thomasin Alyxander also shows how well they combine with round seed beads.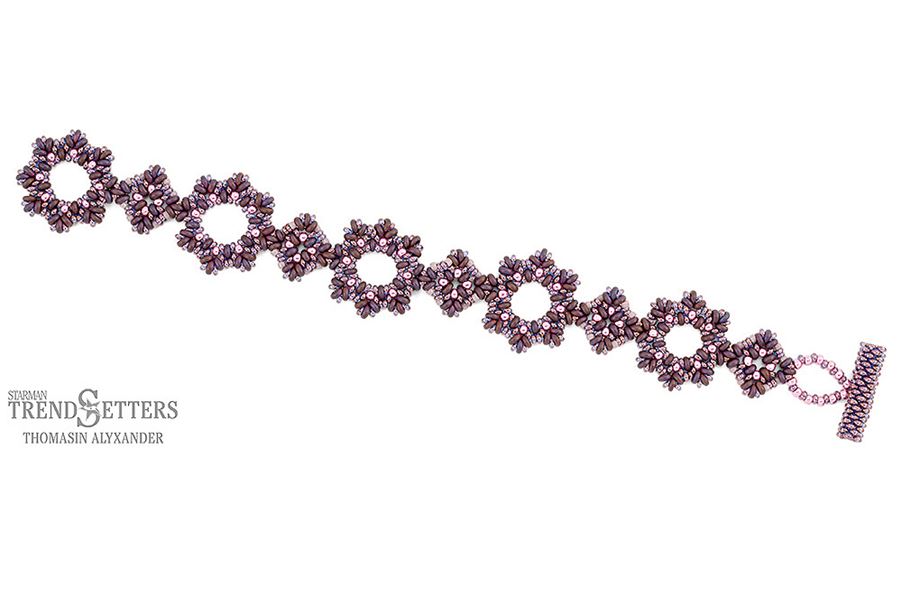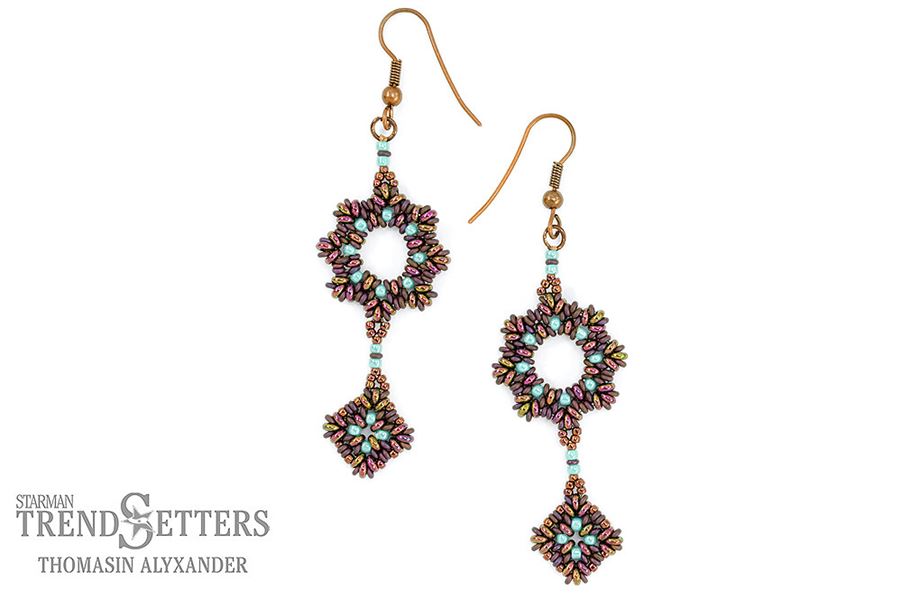 These are two of the free Starman patterns available when you order Toho demi-round seed beads. View this link for more information about free Starman patterns with your order.
Toho demi round seed beads and larger glass beads such as multi-hole beads
Demi-rounds are easy to use and can just be added between larger beads for added interest.  You can use them to simply edge a bracelet and enhance a design as in our silky bead design below.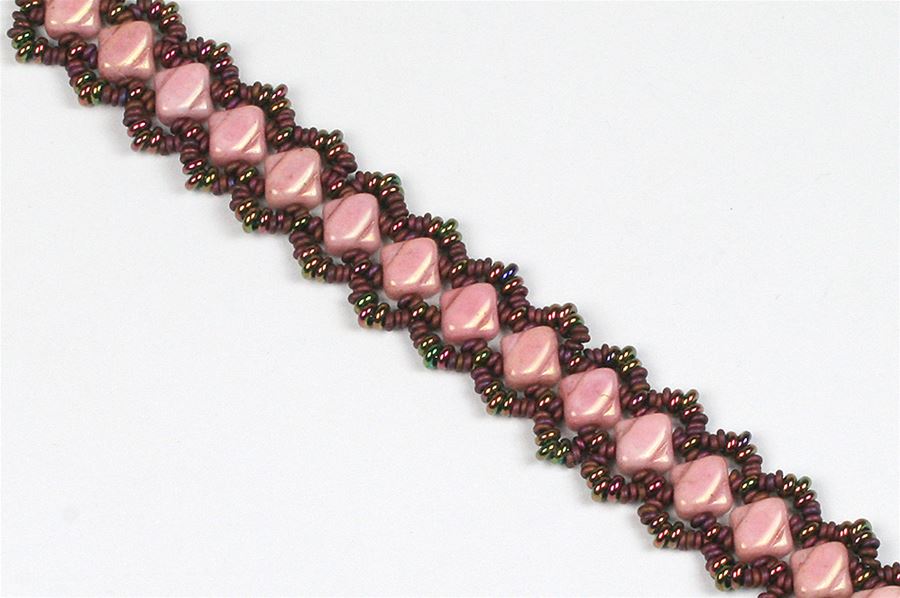 Our bracelet design with 2-hole diamonduos and tangos below again shows how useful they in small gaps and to add detail.
Demi-rounds are again used in our design below to edge the pendant and fill in small gaps in this Swarovski tribe stone and chatons pendant with the 3-hole Arcos par Puca beads.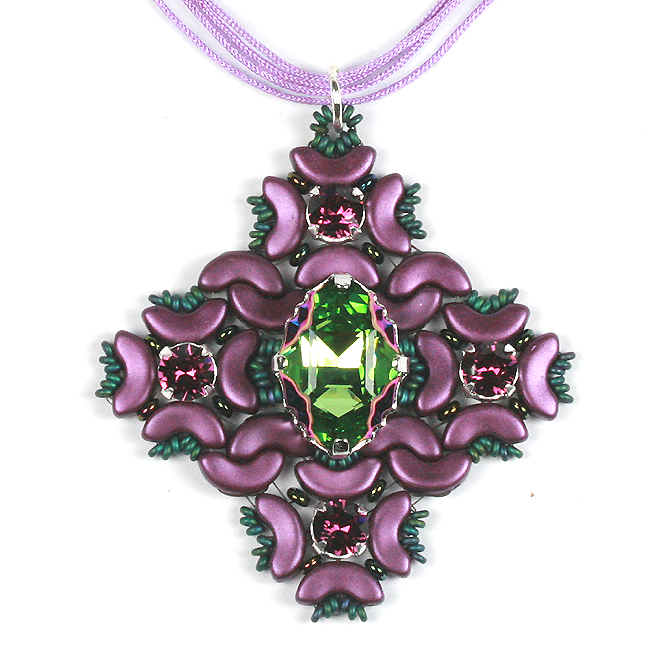 Here they are used again with the Arcos par Puca beads to make a pretty necklace.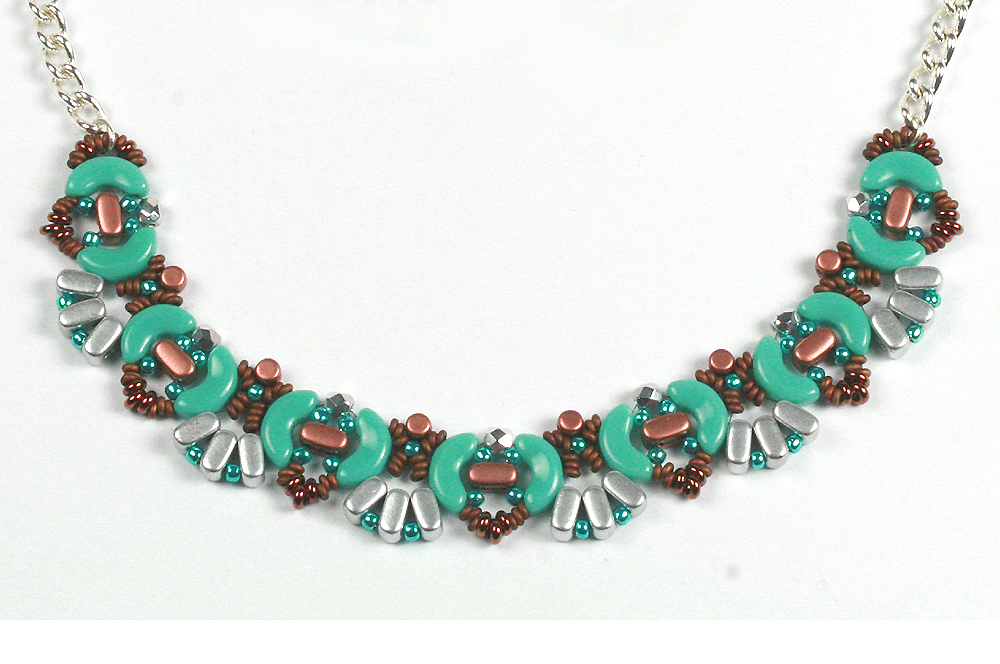 Our design here shows them with the new Preciosa 8x2mm tee beads and Matubo seed beads to surround these 14mm Swarovski rivolis.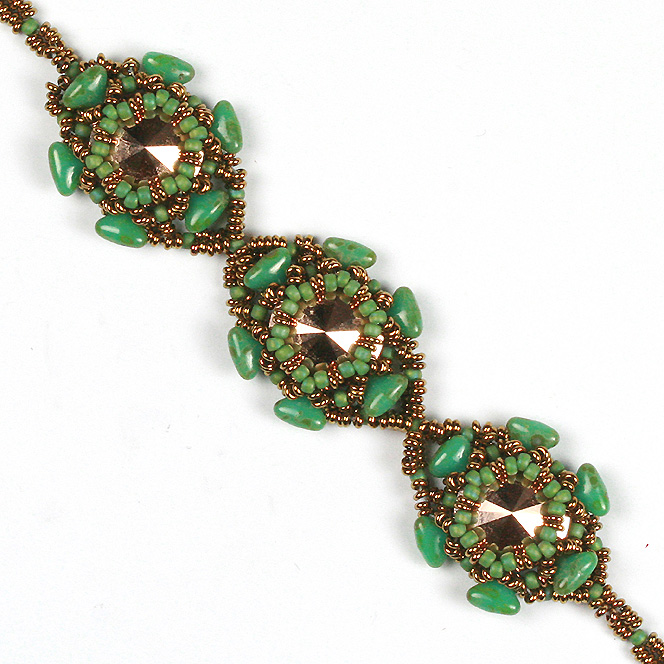 ---