New CzechMates Cabochons, CzechMates Beams and Prong Beads
The latest additions to the CzechMates beads are the New CzechMates Cabochons, CzechMates Beams and Prong Beads.  The Prong bead is not a multi-hole bead but has been designed to work with the CzechMates dimensional beading system.
All the designs shown here are by the Starman TrendSetters.  The patterns are available on our website when you order.  Please see our website for full details.
The Eclipse Pendant below shows how these three new beads can work together.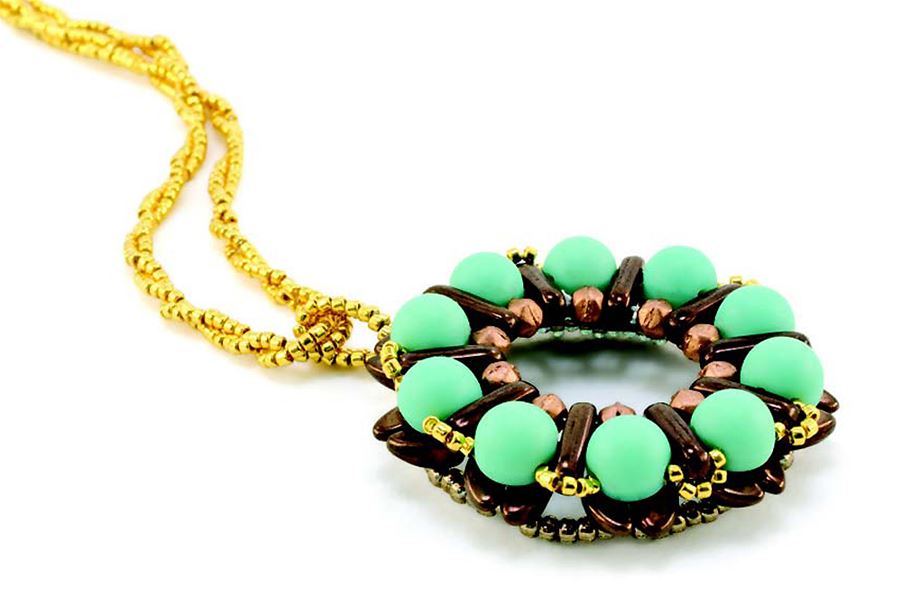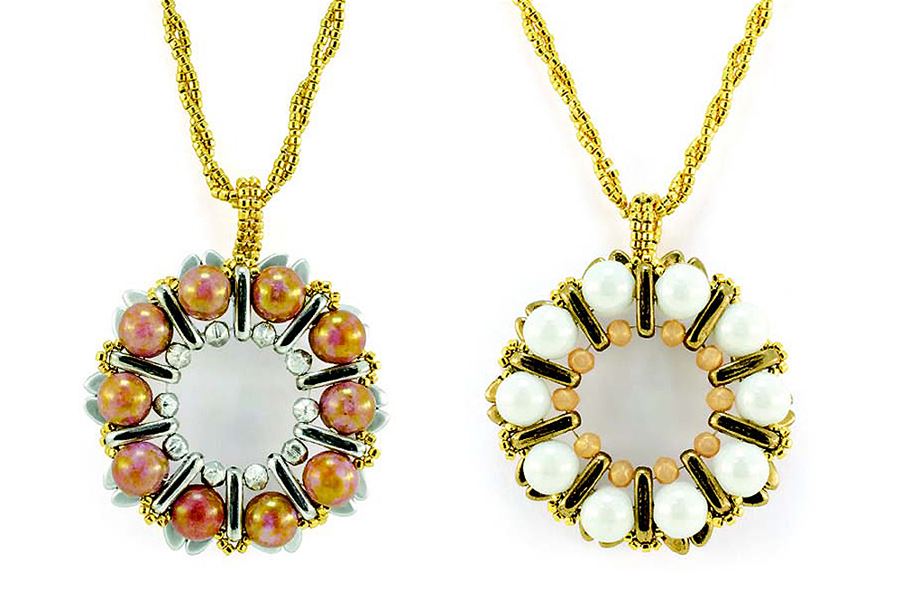 2-hole Checkmates Cabochons
These beads measure 7mm and have a deep domed shape.  They are about 5.5mm high.
Cabochons are always a versatile shape and this new beads is bound to be a very popular addition to the CzechMates range.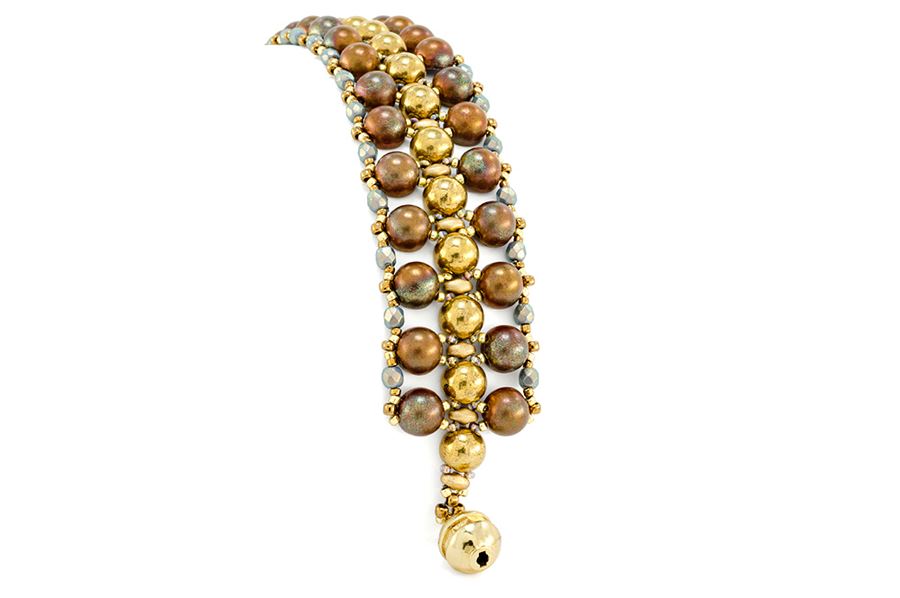 3-hole Czech Mates Beams
The new beam beads measure 3×10 mm and can be used in a variety of ways.  You can use it as a simple spacer but this shape has so much more to offer.
In the Cypress Bracelet design it makes an easy but stylish bracelet which shows the shape off well.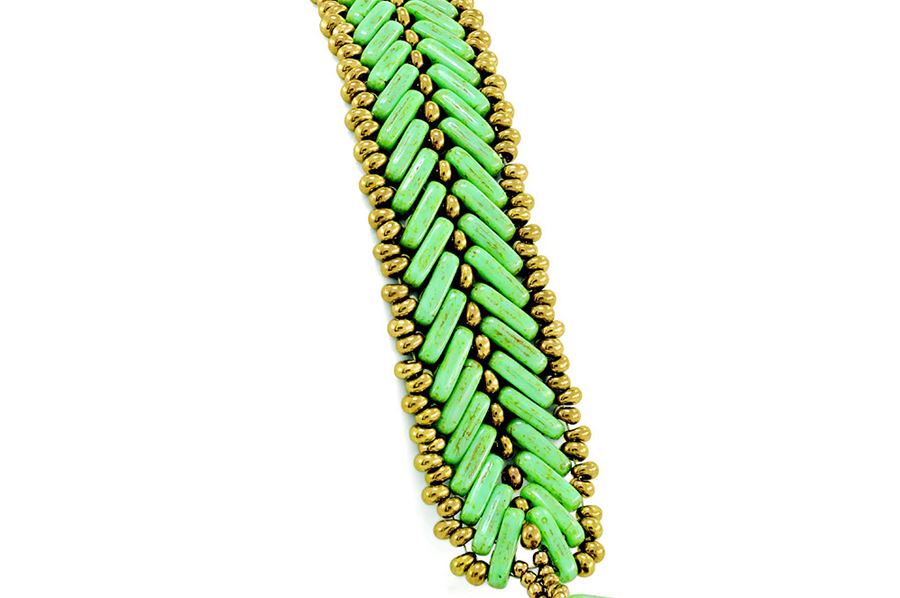 1-hole Prong Bead
This shape has been specifically designed to complement the new CzechMates and is great for edging as the Starman designs show.
The Sunflower Earrings below shows the prongs used to surround a cabochon where they are placed so that they look symmetrical.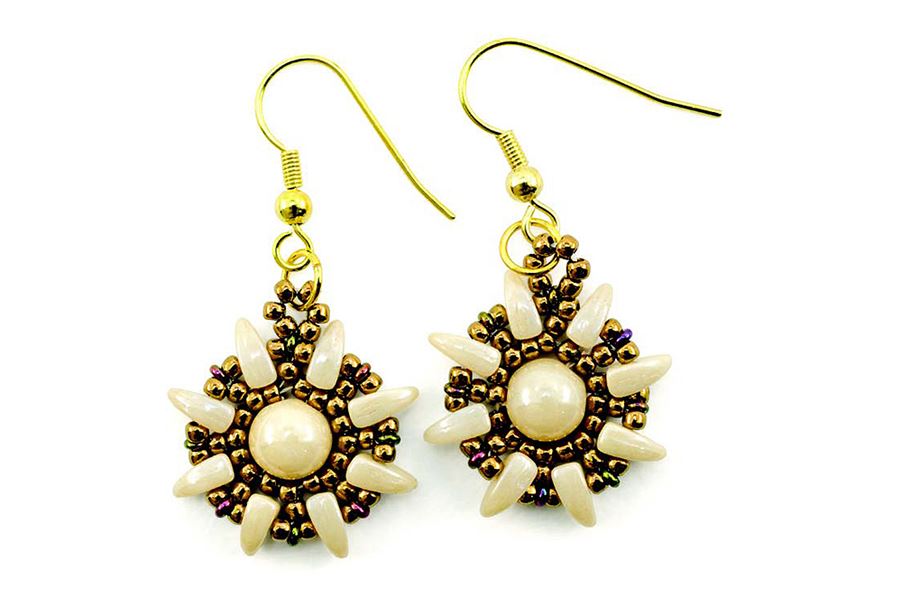 The Eclipse Pendant at the top shows the prongs placed on their sides to give a different effect.
CzechMates Cabochons and CzechMates Beams pair perfectly together
The Protect Me Bracelet shows how these two beads can be used together to create an easy but elegant bracelet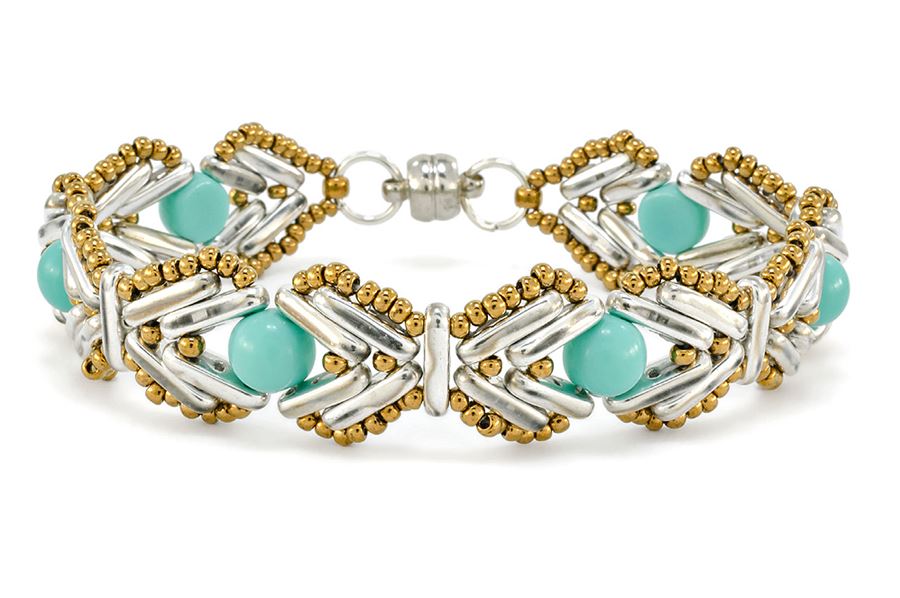 The bangle below again shows just how stunning these two new beads can look together.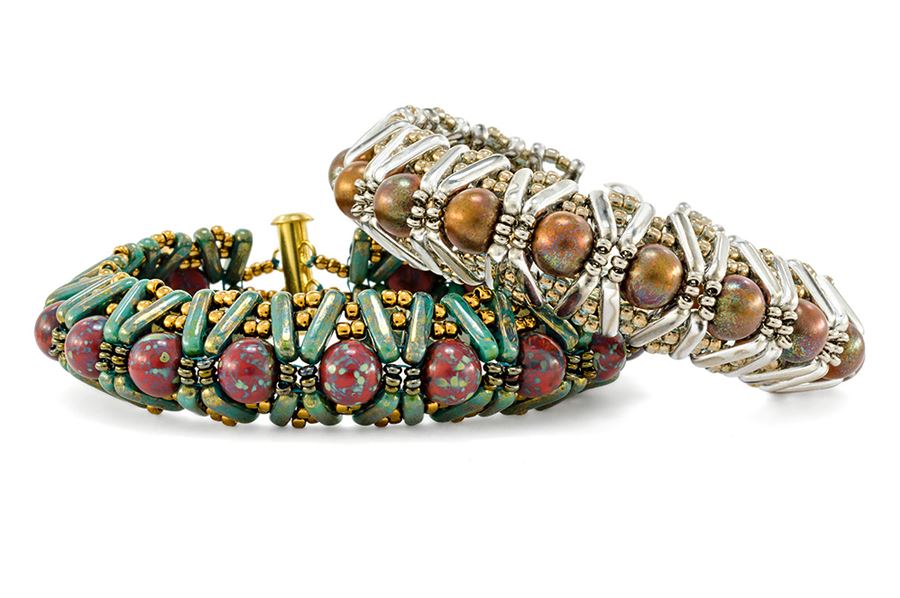 Add an edge to your designs with the new prongs
These little beads are great for adding an extra element to your jewellery.
In addition to the Eclipse Pendant and Sunflower Earrings designs above, you can see it used here with the cabochons in the Queen of the Night Bracelet.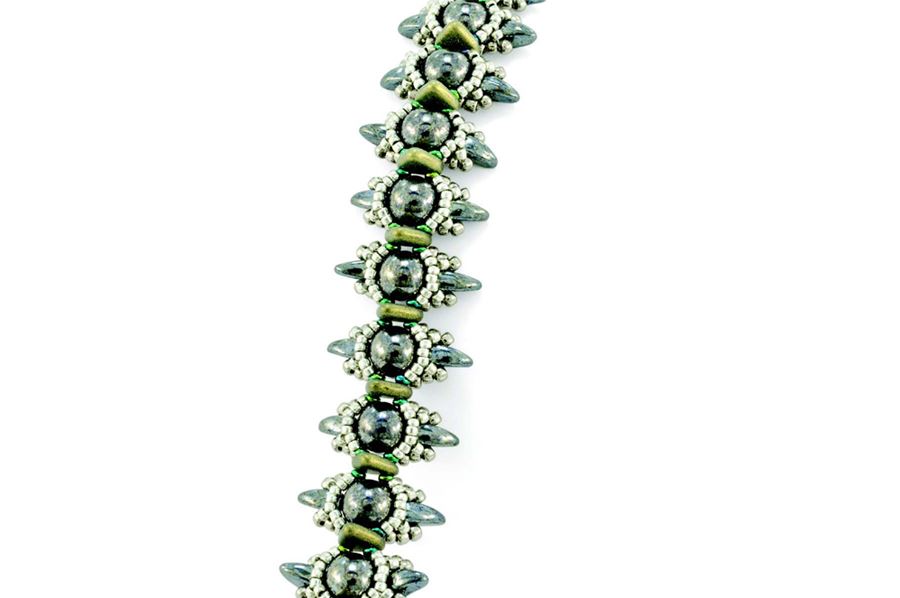 New CzechMates Cabochons, CzechMates Beams and Prongs are also designed to work with the other CzechMates
These new beads are, of course, designed to be compatible with the other nine shapes in the CzechMates beading system.
The Queen of the Night bracelet shows the cabochons and prongs combined with the 6mm CzechMates triangles.
The new cabochons, beams and prongs come in a fabulous range of colours
These beads are available in the popular colour ranges including the Pacifica and polychrome colours.  A new range of vibrant saturated metallic shades is also now available.
The cabochons come in 62 beautiful colours
40 colours are available for the beam beads
You can view all 63 of the prong colours here
---