2-hole candy beads from Preciosa Ornela are 8mm easy to use beads.  It is a cabochon which means it has a domed or rounded top with a flat base.    This versatile shape enables it to be used for simple stringing projects. It can also be incorporated into more complex designs.
The Candy beads come in a huge range of the gorgeous Czech colours
The great colour range makes it easy to mix and match the Candy beads with other Czech glass beads.
The 2-hole Candy beads are easy to use
These beads are a great introduction to multi-hole beads.  They can be used in simple stringing projects like the Candy bead bracelets below.  This combines the Candy beads with seed beads and shows you how you can easily add an extra row to your bracelet if you wish.  You can download this pattern from Preciosa Ornela here or on our website.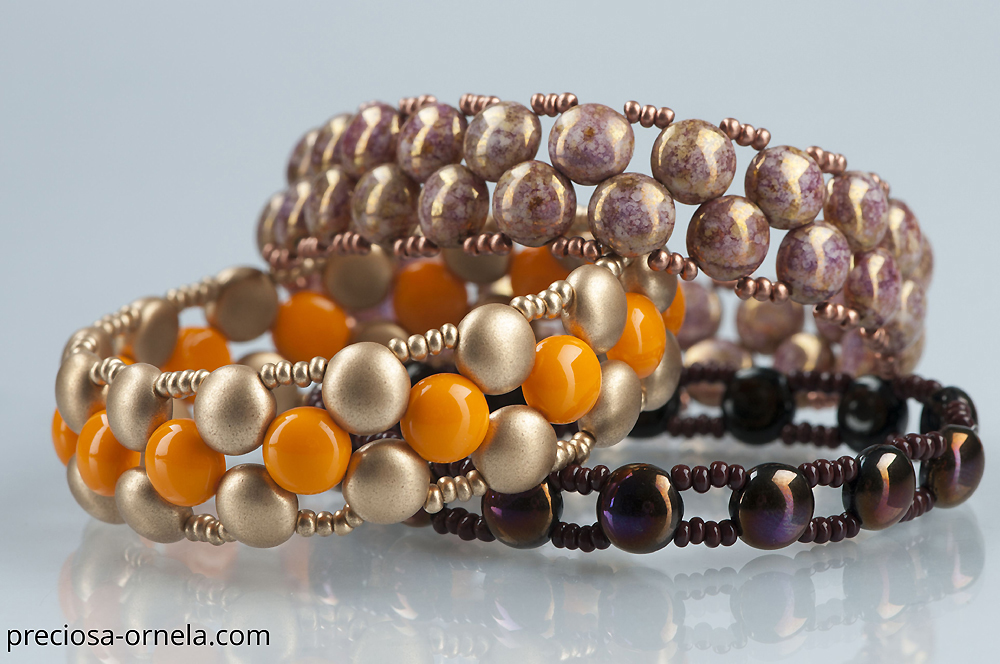 The Candy Bead Mossy Cushion Cuff is another straight-forward pattern from Preciosa Ornela which you can download here.  This colourway uses a subtle combination of colours but you can vary the colours to bring out the pattern more strongly.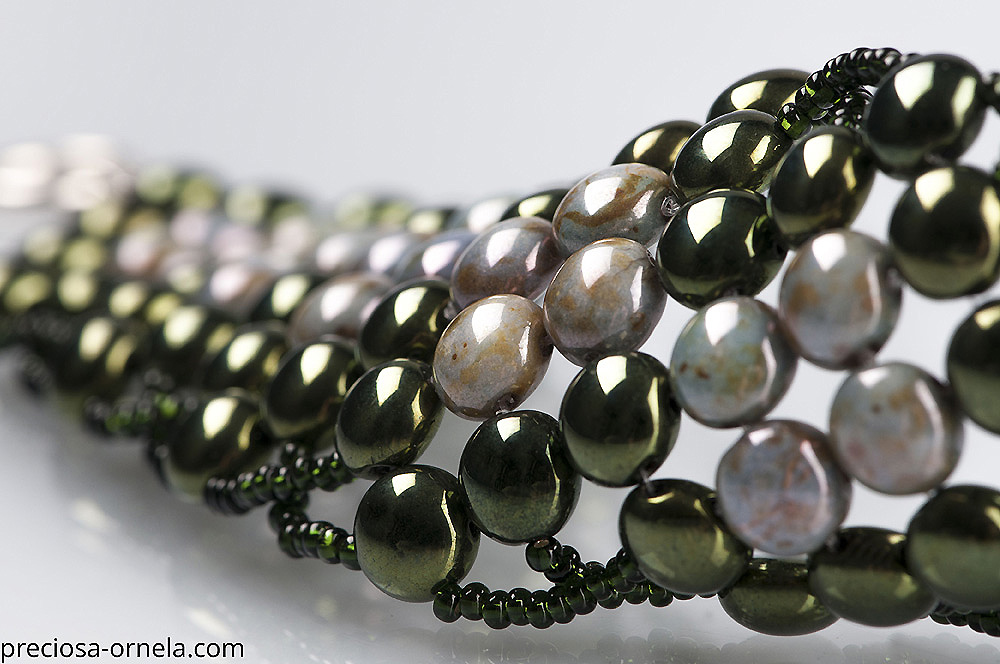 Beaded beads are very popular now and the curved nature of the candy bead lends itself to this use.
The Bonbon pattern from Preciosa shows you how to make a beaded bead.  These little beads make a very pretty bracelet when toning beads are strung together.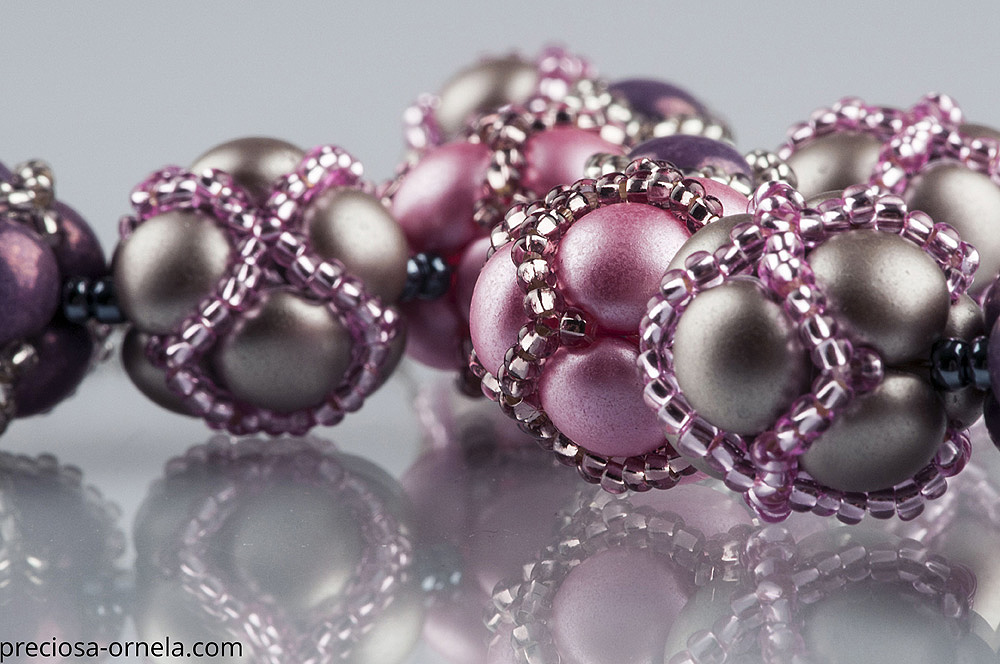 Tasselled jewellery is also a very popular look and this Preciosa pattern shows how to make a beautiful beaded bead and tasselled pendant.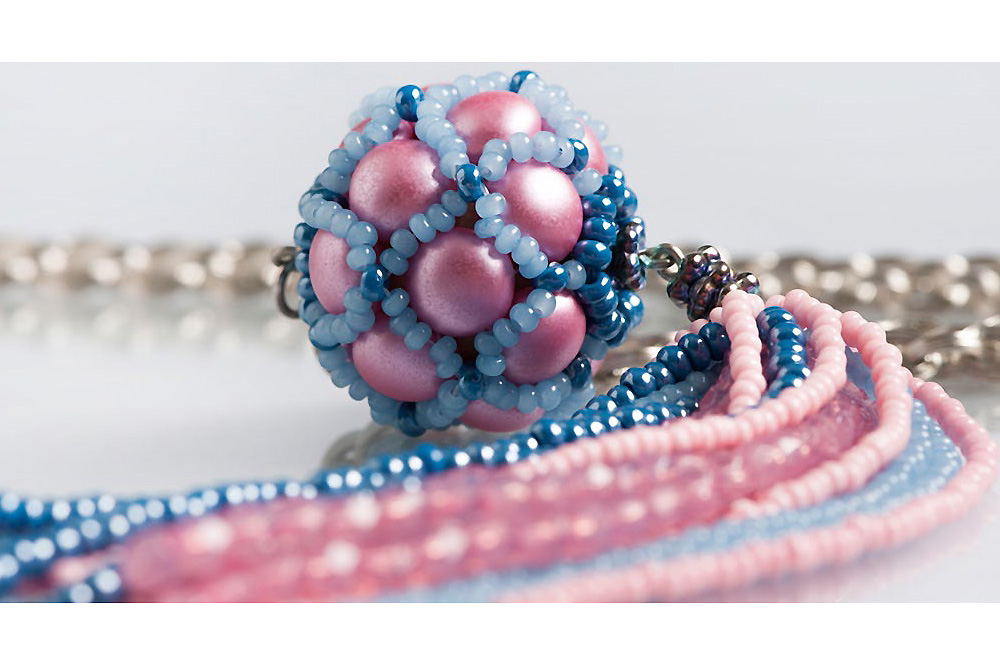 2-hole Candy beads combine well with other beads
The rounded candy bead is a versatile shape and therefore very easy to combine with a variety of other beads.
The round candy beads work very well with the Preciosa pellet bead as shown in our bracelet and earrings design which uses some of the lovely pastel colours.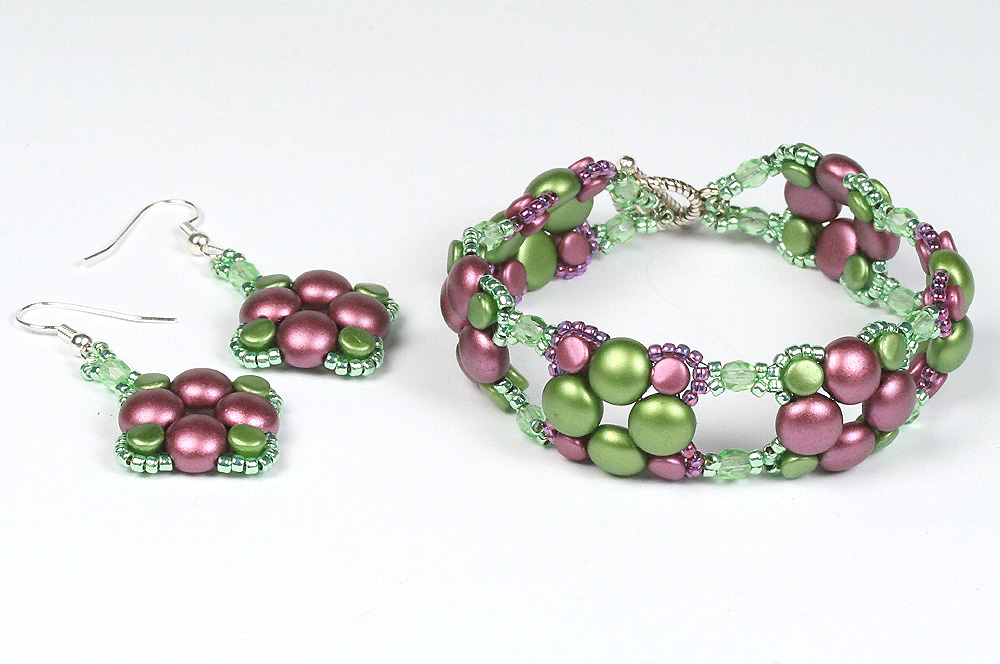 The candy trios bracelet and earrings also shows off a beautiful colour combination.  6mm 2hole CzechMates lentils are used to link the seed bead strands and echo the round shape of the candy beads.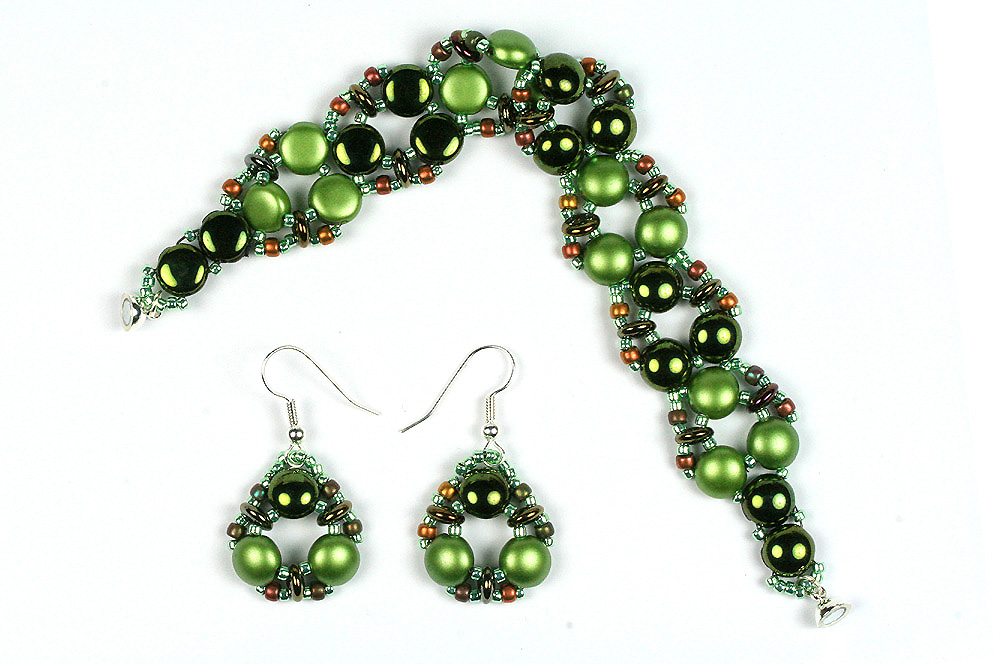 A combination of candy and seed beads makes a pretty stranded necklace.  Our design below adds a striking pendant using thorn beads and 2-hole chilli beads from Preciosa Ornela.  A pair of dangly earrings completes this striking set.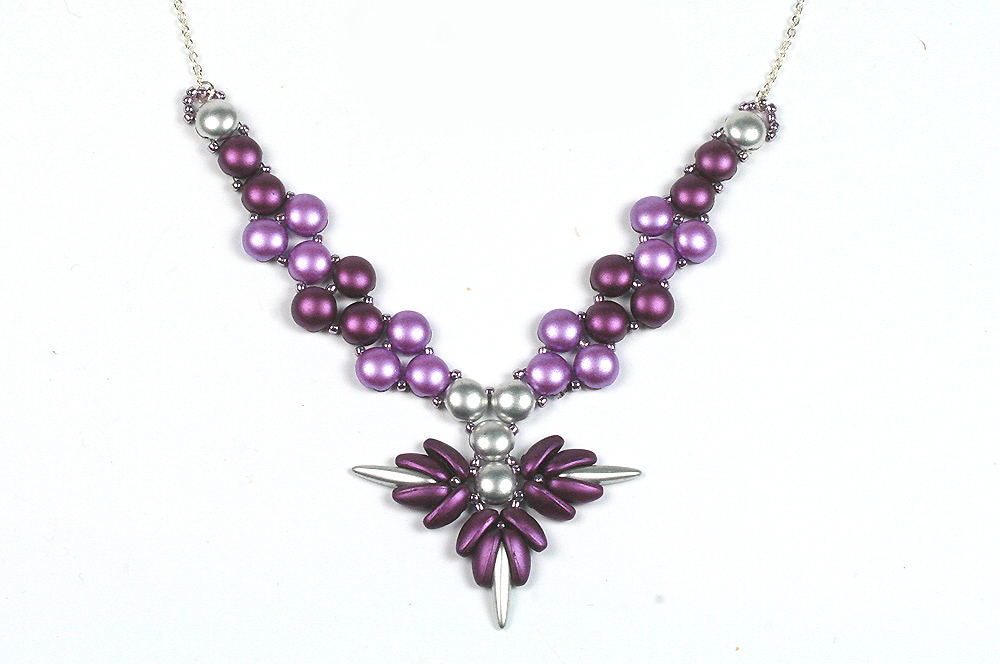 The candy bead cabochon can also be used in more complex designs.
This beautiful Byzantine necklace and earrings set shows them used with 6mm CzechMates 2-hole beads to create an ornate jewellery set.  The jewel like colours of the candy beads are repeated in the superduos and gives this antique or vintage look.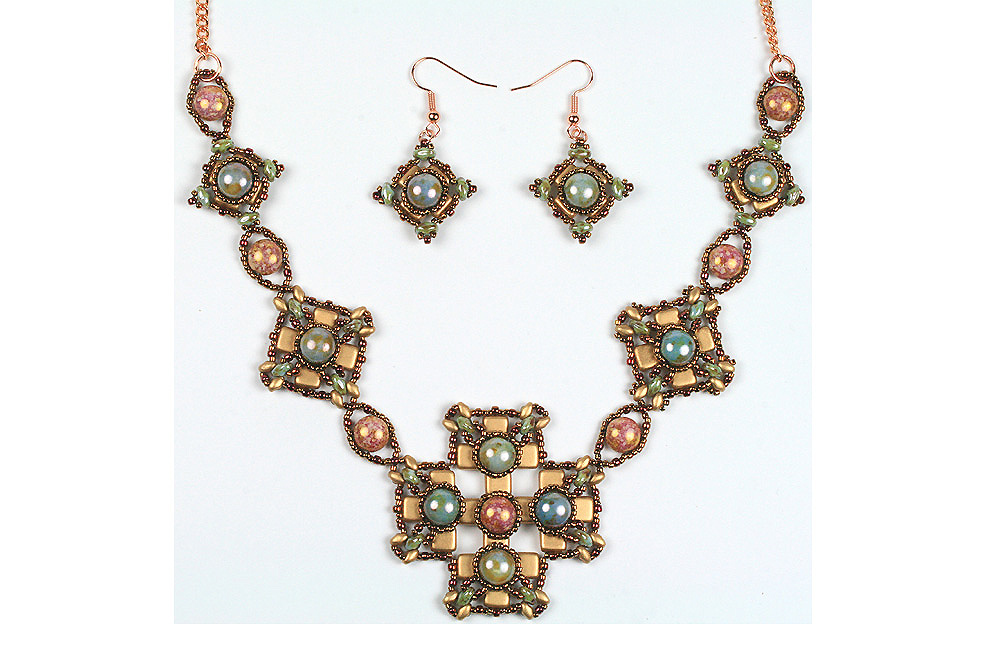 Our Byzantine bracelet is a simplified version, retaining the vintage look.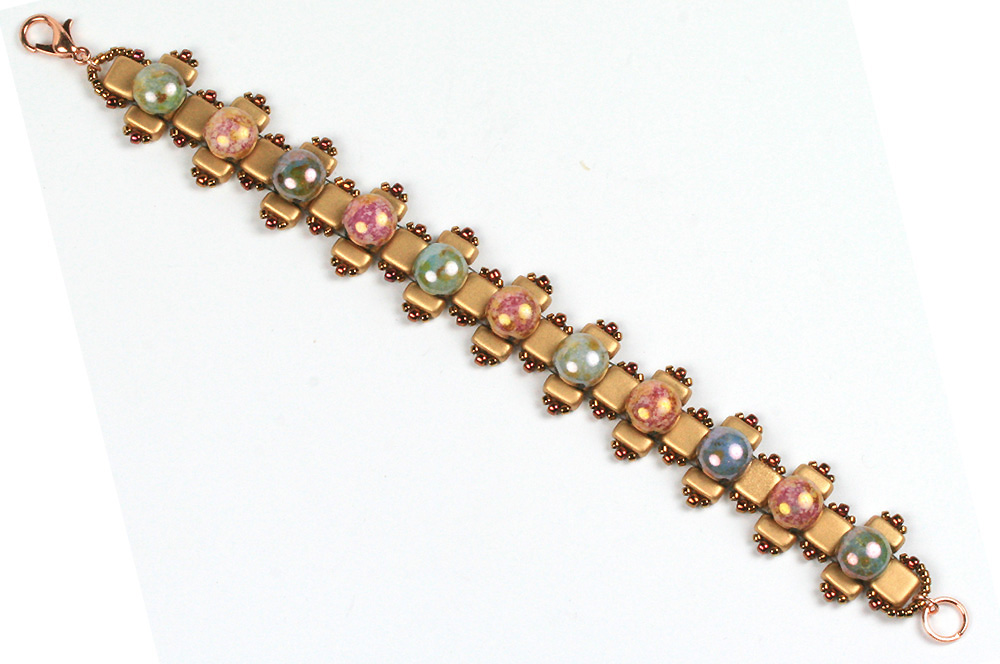 ---