3-hole Cali beads are the latest new shape from Beadmaster in USA.
These 3x8mm beads have double concave sides.  When used as spacers they have an elegant organic curve that lifts the design.  They can also be combined with other beads to create more complex designs.  They have double-convex rounded sides which frame seed beads beautifully.
You can view a video from Beadmaster here about these beads.
The 3-hole Cali beads come in beautiful Czech colours
These beads are available in many of the most popular colours including metallic, chalk and AB shades.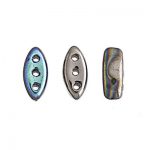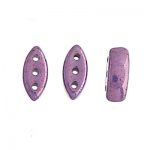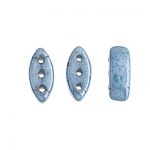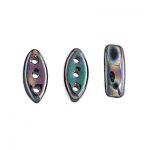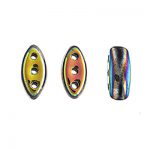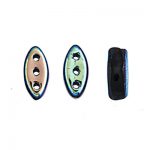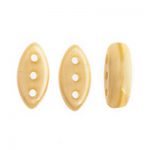 You can see many more colours on our website.
The shape of the Cali bead enables you to create some striking geometric shapes which will show these beads off beautifully.
We  have some great projects and design ideas from Beadmaster, some of which are shown below.
This easy bracelet uses the 3-hole Cali beads to create a pretty zig-zag pattern which is just filled in with rows of beads.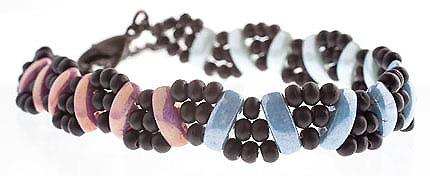 They can also be used to make this easy but stylish twisted rope necklace by the designer Patty McCourt.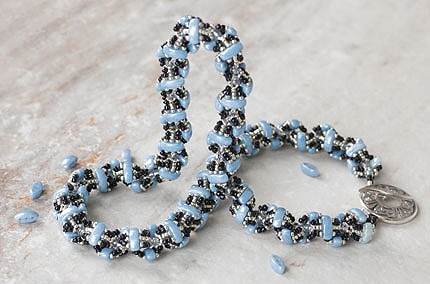 The 3-hole Cali beads cn also be used to create a pretty beaded circle.  The circles can be inter-connected as this necklace shows.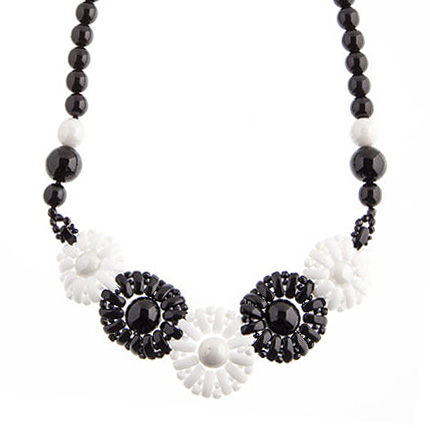 This wide cuff design called the Nightfall Bracelet is another great design by Patty McCourt.  This is another easy design where the multiple rows show off the beautiful Czech colours.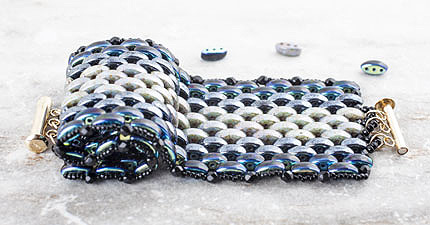 The shape of the 3-hole Cali beads also lends itself to create a beautiful chevron effect as you can see in this cuff and necklace.  It also makes good use of the great choice of colours for these beads.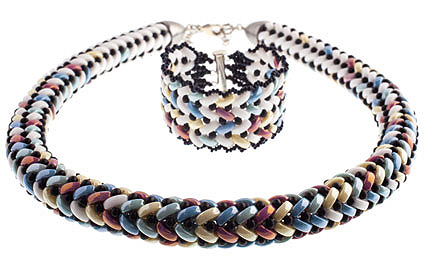 The 3-hole Cali beads can also be used to create more structural or 3-D effects like these beaded beads or components which can be used to make a pendant or linked together to make a long necklace.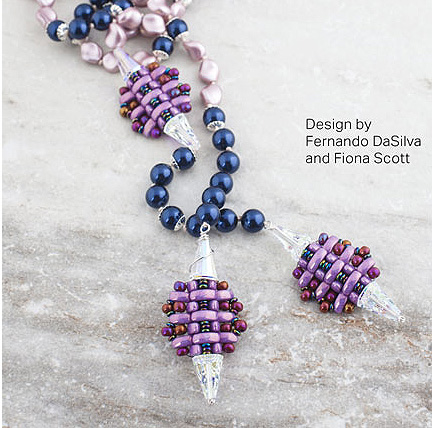 ---