Making Jewellery with Swarovski Stones
Incorporating some of the beautiful Swarovski stones such as rivolis and rose montees is easy to do once you have a few tips and design ideas to inspire you.  We have suggested the types of stones that are suitable and some ideas as to how you can use them to bring a sparkle to your jewellery.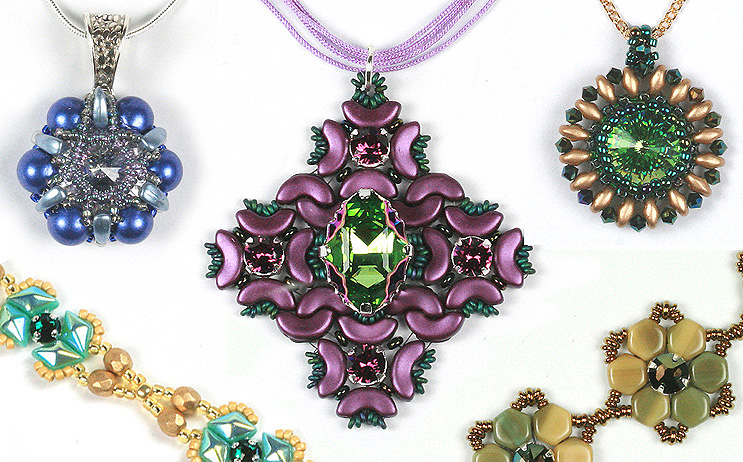 RIVOLIS
The round rivolis are a popular option and are often used as centre pieces.  You can create excellent pendants or you can link them together to make a bracelet.
These rivoli stones are encircled and held in place with small beads.  You can create an effective surround by just using beads such as round seed beads or superduos.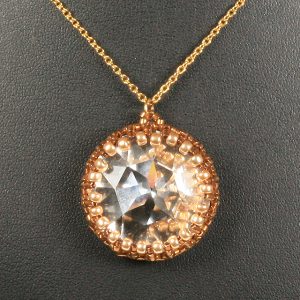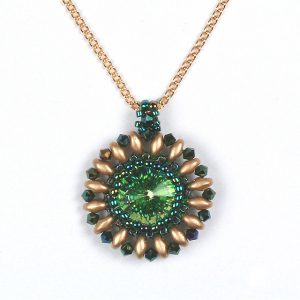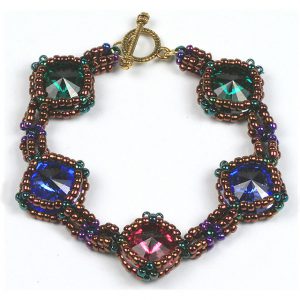 ---
Multi-hole beads are also a very popular way of creating an interesting surround.  You can choose from some of the beautiful multi hole stones such as the Kheops par Puca beads and CzechMates cabochons and use them to make a stunning pendant.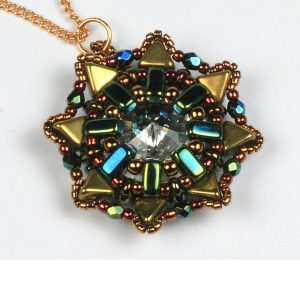 ---
You can also use Swarovski rivolis with to make a stunning centre piece for a bracelet or link several smaller pieces together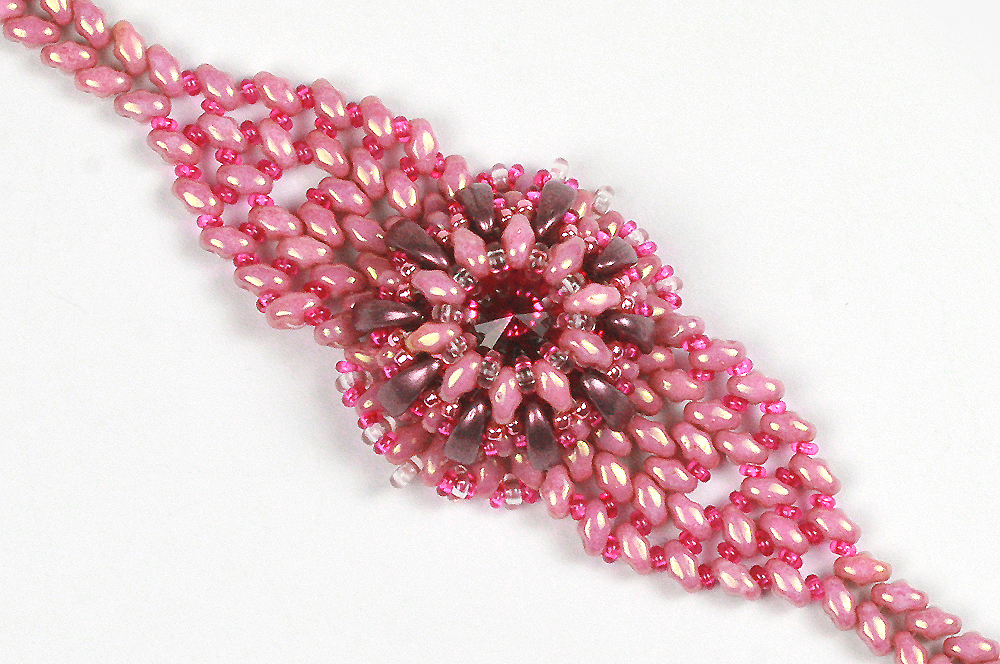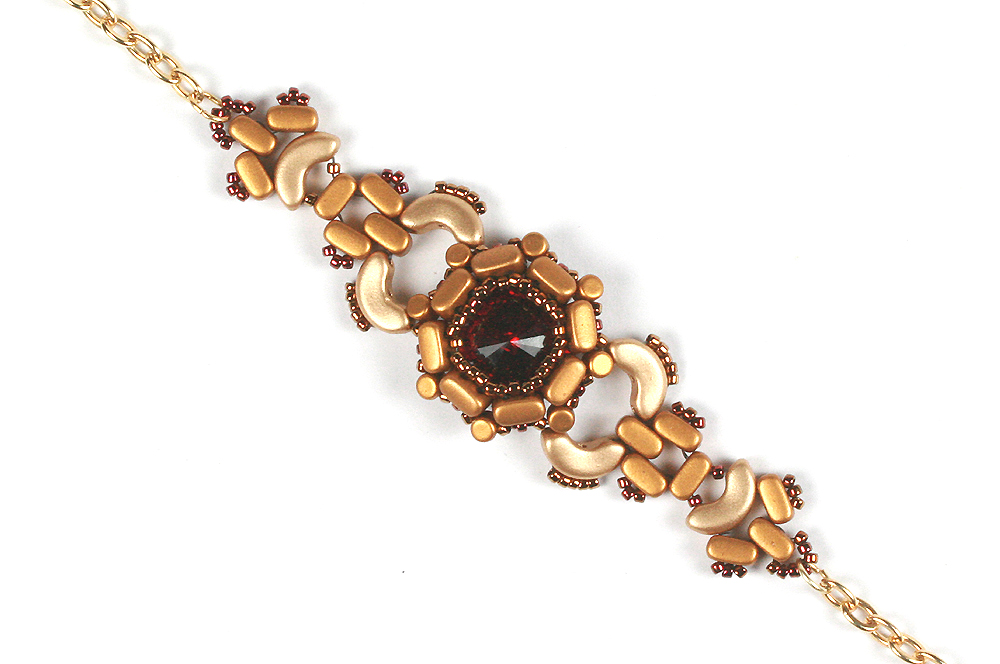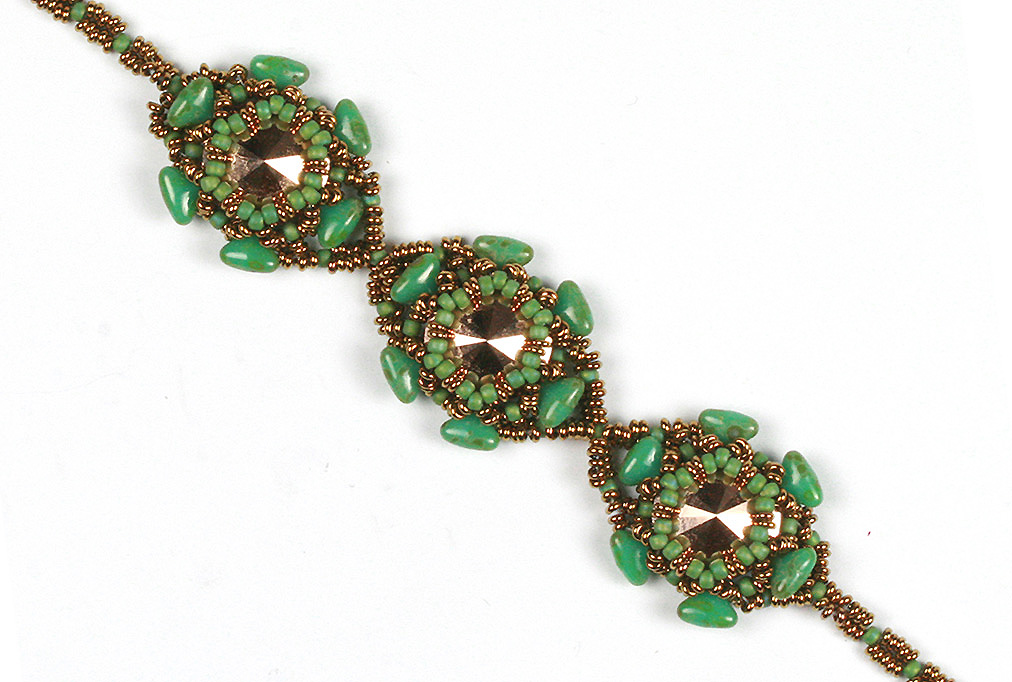 If you're making jewellery with Swarovski stones we have a fantastic selection of round rivolis, as well as stones in other shapes.  You can view Swarovski round rivolis here
ROSE MONTEES
Swarovski rose montees are flatback stones in settings which have 4 holes running through the back of the mount, making 2 channels which you can sew through.  The rose montees are quite shallow so rose montees are therefore quite easy to incorporate into your jewellery.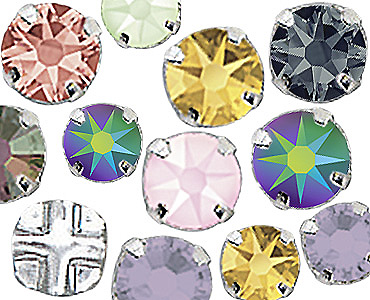 The rose montees work very well with multi-hole beads and the design below shows how you can incorporate them into a simple but elegant piece of sparkling jewellery.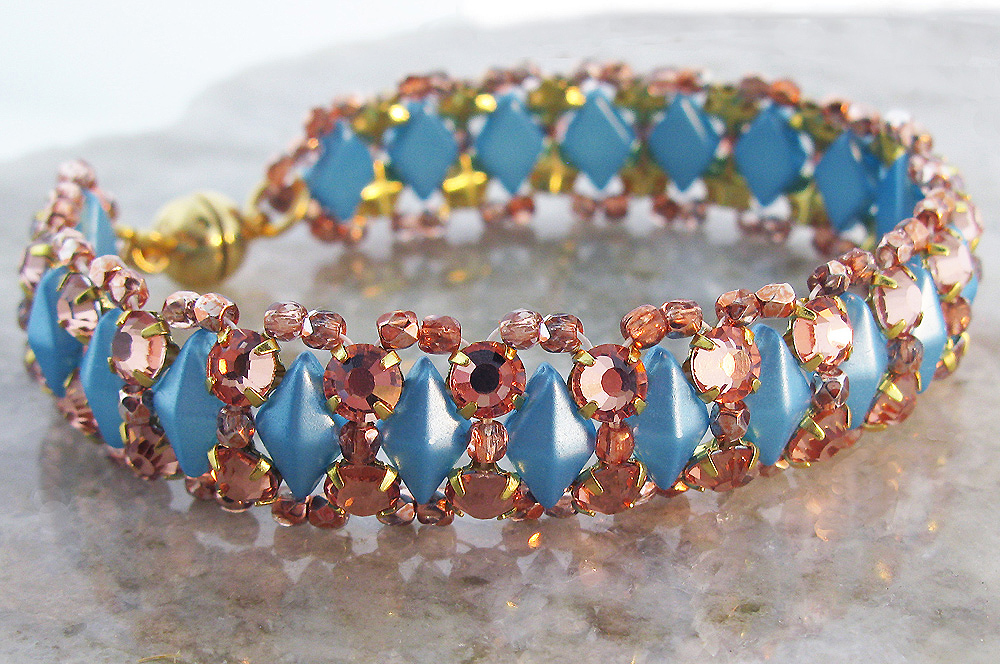 Our designs below show them with Arcos par Puca beads, CzechMates tiles and DiamonDuos (left to right).  You can see how you can sew through the holes in the base of the setting to position the rose montees between or even on top of beads.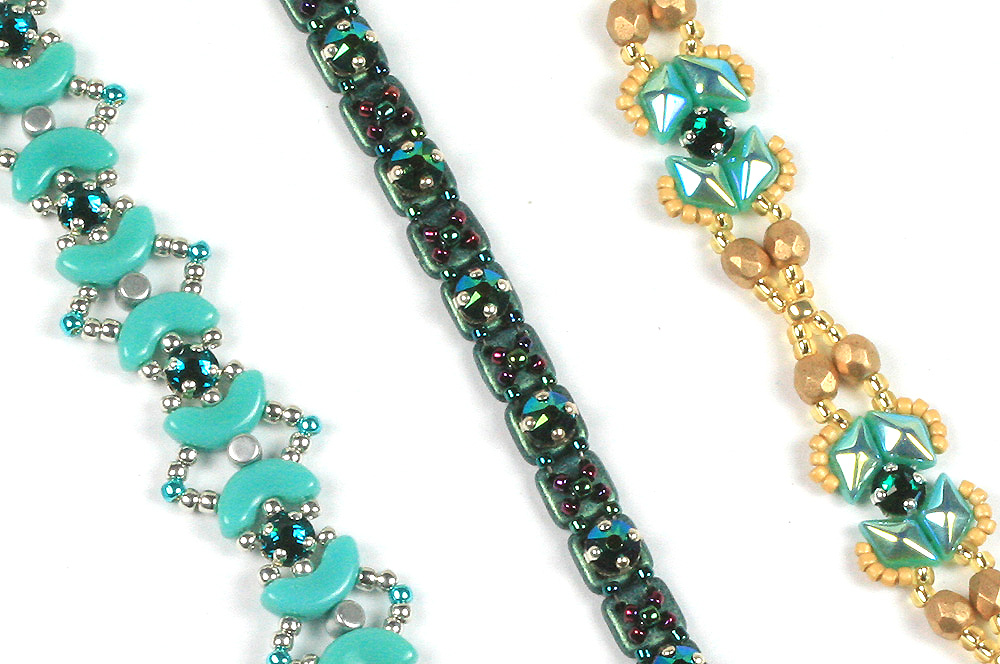 You can surround the rose montees with beads such as the 2-hole honeycomb beads below to make a lovely frame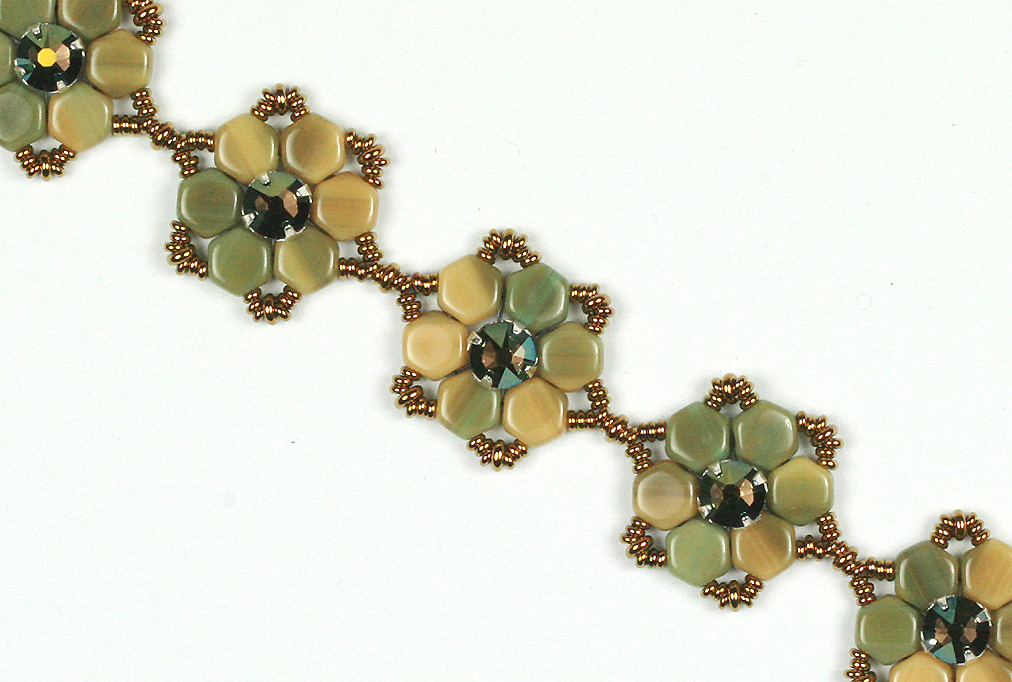 You can view Swarovski rose montees here
CHATON MONTEES
These are pointed back stones in settings and are therefore deeper than rose montees.  These have a domed setting with 4 holes at the base and  are a good option where large beads or statement stones are to be used in a piece of jewellery, as in the pendant at the bottom.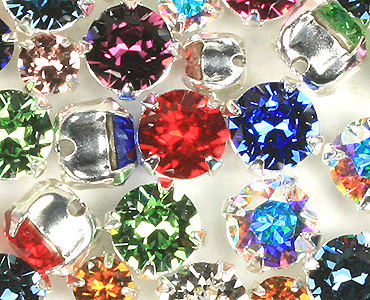 You can view Swarovski chaton montees here
FANCY STONES IN SETTINGS
You can also use large stones in settings to make a statement jewellery piece.  The settings also have holes through the back so that you can sew through the base.
The pendant below incorporates chaton montees rather than rose montees.  These work well with the large Arcos par Puca beads and the Swarovski fancy stone in a setting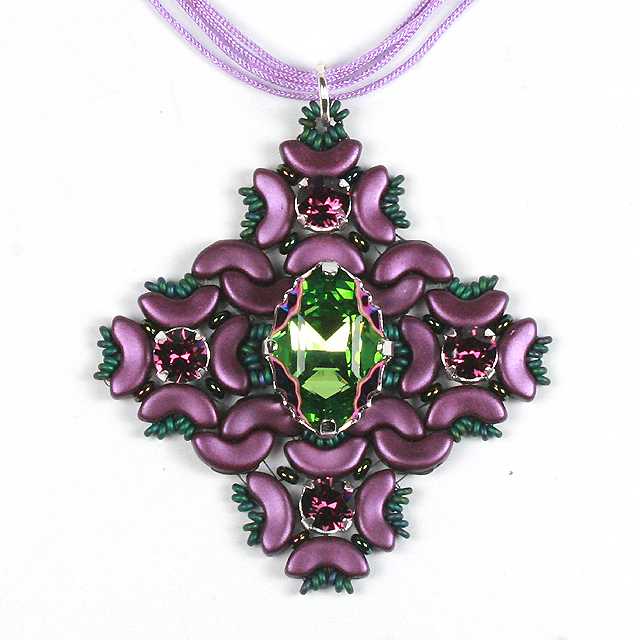 You can view Swarovksi fancy stones in settings here
---