Swarovski Beads and Stones - a Guide to Colours and Effects
Swarovski has such a huge and varied range of crystals that we created a brief guide to the colours and effects of Swarovski beads and stones to help you find your way round the most popular options.
We have followed Swarovski and presented the guide in the same order as they present the colour options.
If you'd like to look at some examples on our website, the Swarovski bicones are one of the best selling beads and have an enormous range of colours
A GUIDE TO THE COLOURS AND EFFECTS OF SWAROVSKI BEADS AND STONES
Swarovski beads and stones come in an amazing array of colours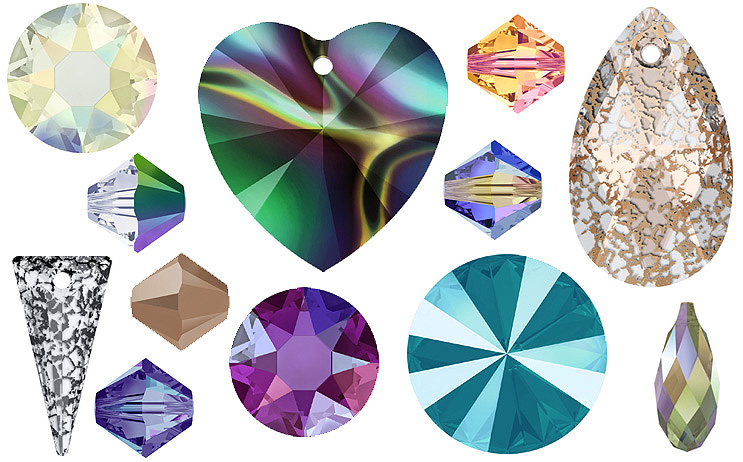 While this creates a fantastic choice, it can be difficult to understand the differences between some of the colours and effects of Swarovski beads and stones and decide which is the best one for you!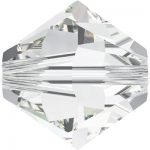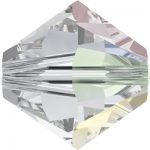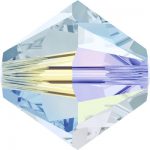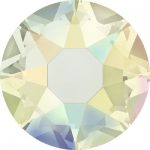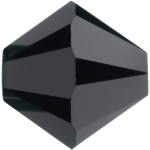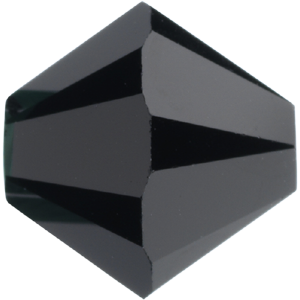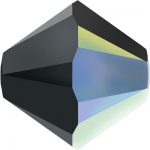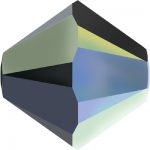 The examples below will give you some idea of the options available and how they can vary.
CRYSTAL
Plain crystal is the best-selling "colour".
It is also the base for many of the fancier effects, of which more shortly.
COLOURS
Plain Colours
These are some of the most popular colour choices and there are 60 plain colours alone available in the very popular Swarovski bicones.  A plain colour simply means that the bead or stone is made from coloured crystal with no other effects or coatings.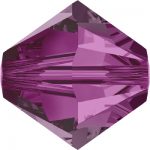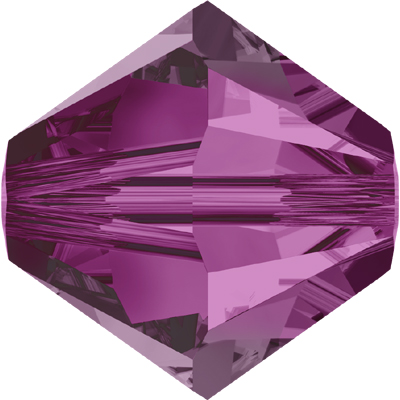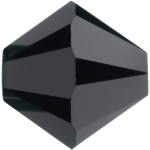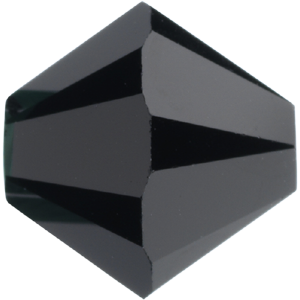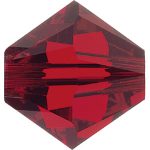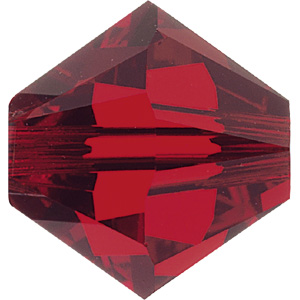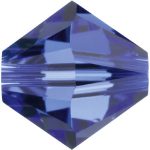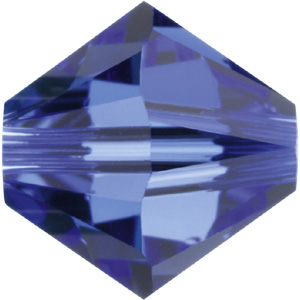 Opal Colours
The opal colours have a lovely semi-translucent effect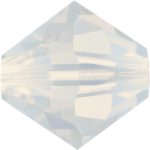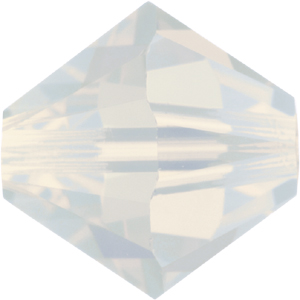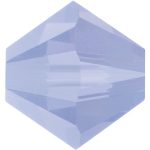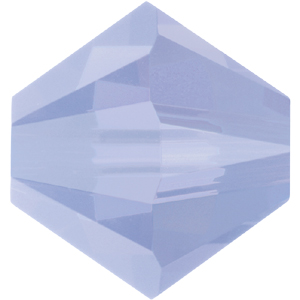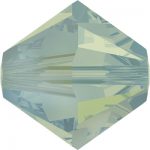 CRYSTAL EFFECTS
This is where a coating or other "effect" is applied on a crystal base
Crystal Transparent Effects
A transparent effect creates a delicate coating on the crystal base.  A very popular example is crystal AB. It also includes beautiful effects such as astral pink, vitrail medium and paradise shine.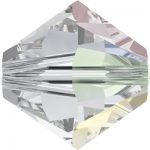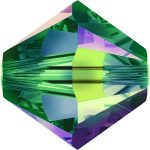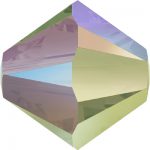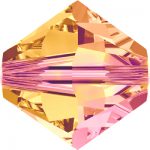 Crystal Metallic Effects
A metallic coating creates a solid effect.
Metallic effects may be half coated.  This means that one half of the bicone is coated as shown in the bicone examples below.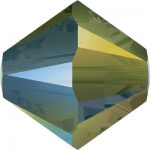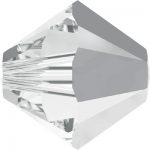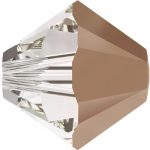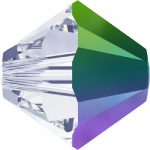 The metallic effects may also be what Swarovski call "2x". Using the bicone as an example again, this means that both halves of the bicone are coated as shown below.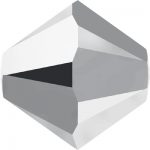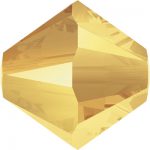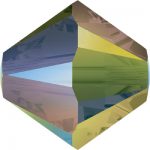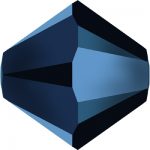 Full Coating
This is similar to 2x but Swarovski tends to apply this term to a different set of colours including the examples below
Crystal Patina
Patina Effects: a partial coating of the correspondingly modified effects
These effects are available on some of the larger items such as pendants and rivolis where the effect can be beautifully seen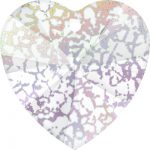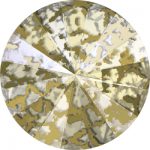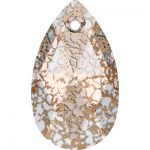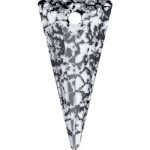 Crystal Lacquer Pro Effects
Lacquer Pro Effects: a premium opaque varnish is applied to the reverse side of the crystal instead of foiling, resulting in an opalescent appearance.
Powder effects shown here on flatbacks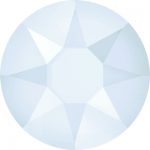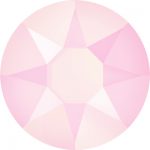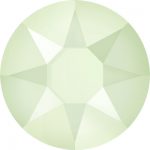 More Lacquer effects are shown here on rivoli stones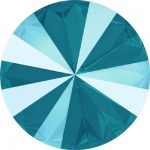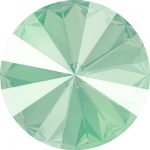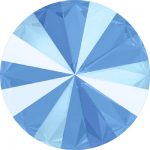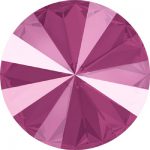 Shimmer Effects
This new effect radiates 3 shades of a single colour for brilliance and colour vibrancy.
This is available in hotfix and no hotfix flatbacks and now also in some beads and pendants.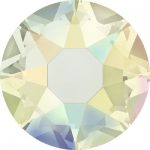 COLOUR EFFECTS
These are similar to Crystal Effects but are applied to a coloured base, ie using one of the "plain" colours as the base to create a different look
Transparent Effects
These may be half coated, for example an AB coating may be applied to part of a coloured base as in the examples below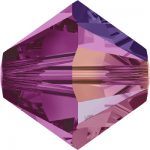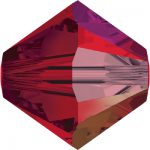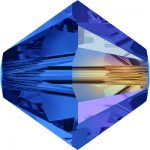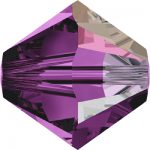 They may also be fully coated.  An AB effect could be applied to the whole bead to give a more intense effect, as below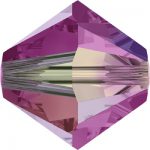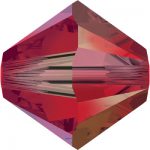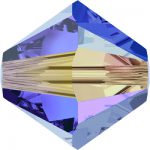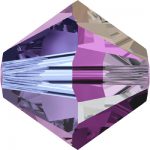 Shimmer Effects
The latest Swarovski effect radiates 3 shades of a single colour for brilliance and colour vibrancy on 15 different colour bases.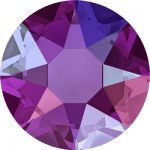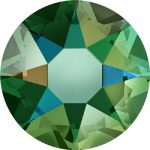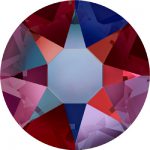 The shimmer effects are now available on beads such as bicones, some pendants and some fancy stones.  The shimmer effects can be half coated or fully coated coated (2x)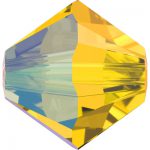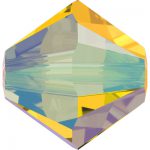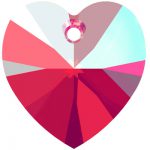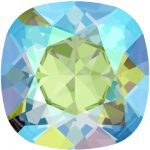 Metallic Effects
Again, similar to the Crystal Effects but with the coating applied to a coloured base
The most common example here is jet hematite which may be fully or half coated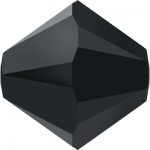 We hope you found this summary of the colours and effects of Swarovski beads and stones a useful aide to finding your way round the many beautiful options. If you would like to look at some online examples you will find our shopping baskets categorised in the same way.  The Swarovski bicones have the most comprehensive range.  Swarovski flatbacks no hotfix and Swarovski hotfix also have very large ranges with most colours available.
---