Wanderlust - Swarovski Innovations and Inspirations Spring/Summer 2019
The new Swarovski Innovations and Inspirations Spring/Summer 2019  includes some lovely new beads, pendants, stones and colours.  Here are some of the highlights of the new colours and shapes in the Wanderlust collection, include the beautiful majestic blue and the fine rocks tube beads.
Swarovski Innovations and Inspirations Spring/Summer 2019 – Wanderlust
Swarovski's latest collection focuses on the human element with its emotional, intellectual and spiritual demands as a counter-balance to todays technology driven world.  It sees a world where, through travel, we aim to establish connection, seek authenticity and desire experiences that create new meanings and fulfilment.
New Swarovski Colours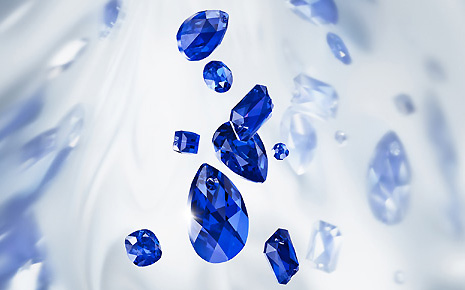 Swarovski describes the new majestic blue as deep and evocative, like an homage to cobalt skies and sapphire seas – the colour of lasting memories.  Majestic blue is pure and with a deeper hue and more intense sparkle than any previous shade of blue.  This vibrant colour is available throughout the product range.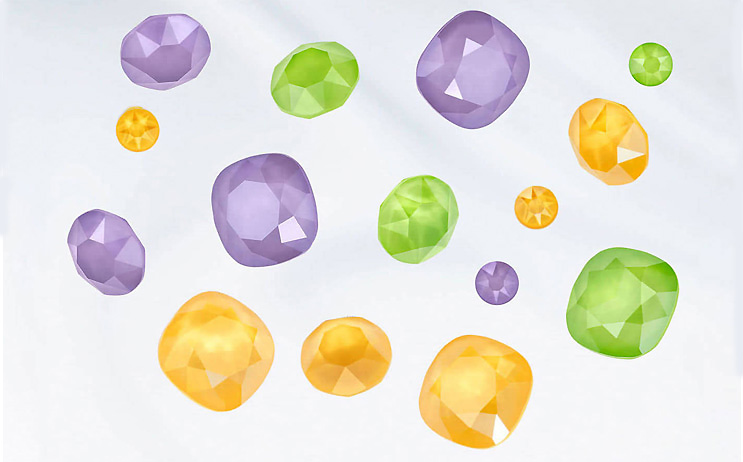 Also new are the shiny crystal lacquer pro effects crystal buttercup, crystal lime and crystal lilac which have refined shine and uplifting hues.  These colours also work beautifully with majestic blue.  They are available in a selection of flatbacks and other stones.
New Classic Cut Pendants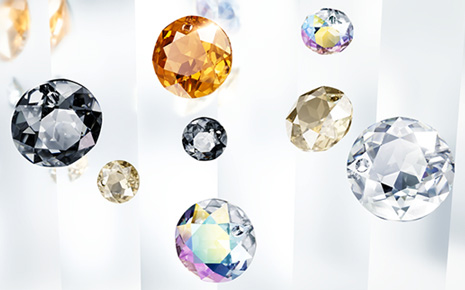 The new classic cut pendants have a very versatatile shape which will always be in style.  They feature a multi-layer found cut which is ideal for creating the look of fine jewellery without the need for a setting.  This classic gemstone-inspired crystal features 49 lustrous facets for lasting brilliance.  It is available in 8, 10 and 14mm sizes.
New Geometric Flatbacks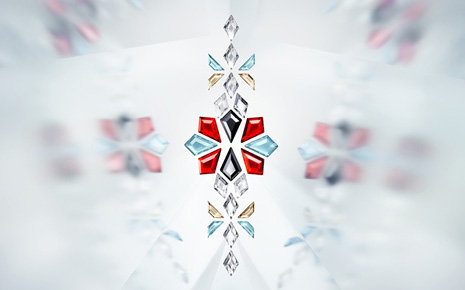 The classic shapes of the kits, trapeze and diamond can be combined into a myriad of configurations to create dynamic patterns.  These versatile elements are perfect fro crafting decorative designs or ornaments with repeatable patterns.  They are available in hotfix and no hotfix flatbacks.
New Fine Rocks Tube Beads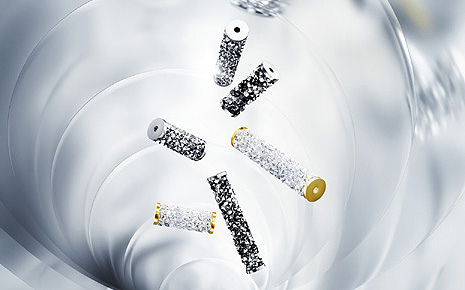 This intriguing new bead is a "chute of crystals" which makes a very eye-catching and creative element for jewellery or accessories.  These new hybrid beads combine the sparkle and brilliance of crystal with streamlined metal shapes to add an individualistic element to designs.
The fine rocks tubes feature a pave look with a highly refined surface brilliance with double-pointed chatons.  They are easy to use and the tubes can be used as a bead or sew-on. They come in 15 and 30mm sizes.
And More …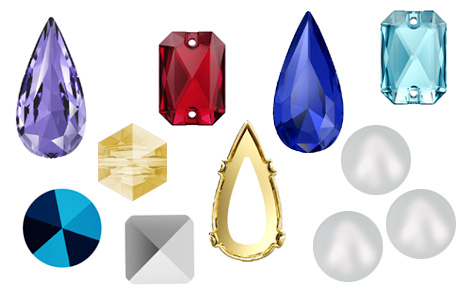 Our pick of the rest includes the new pearl colour, crystal iridescent dove grey.  This elegant shade complements majestic blue to create sophisticated designs.
The slim teardrop is the latest addition to the range of fancy stones while the new emerald cut joins the sew-on stones.
New to the beads collection are the 2-hole spike beads with hexagon spike beads, square spike beads and round spike beads in 5.5 and 7.5mm sizes.
You can see these Swarovski beads and stones here
---