Swarovski Earrings Using Beads and Pendants
It's so easy to make a pretty pair of Swarovski earrings using bicones and small sparkling pendants    Here are some of our favourite Swarovski pendants with recommended sizes for making earrings.  These sparkling dangly earrings are quick makes which are perfect for little gifts.
Swarovski Earrings with Baroque Pendants
The  16×11 mm baroque pendants are the ideal size for earrings and come in a great range of colours.  The Swarovski code for these pendants is 6090.  We like to add a 4mm bicone to each earring which helps it hang nicely and adds elegance and sparkle.
To make each earring, thread an eyepin through the bicone and make a loop. Thread a small 4.5mm jump ring through the hole at the top of the pendant and through one of the loops of the eyepin. Then use another jump ring to attach the bicone to the loop of the earring finding.  Repeat for the other earring.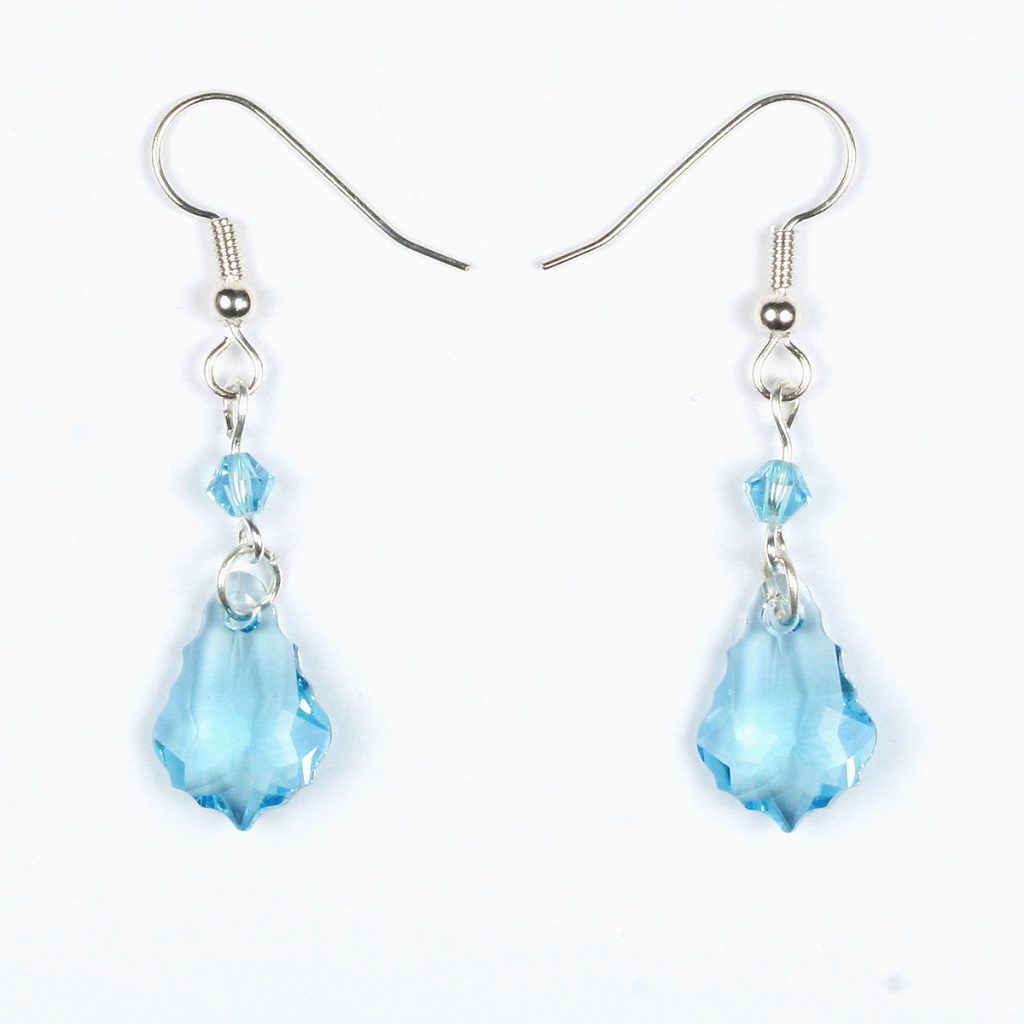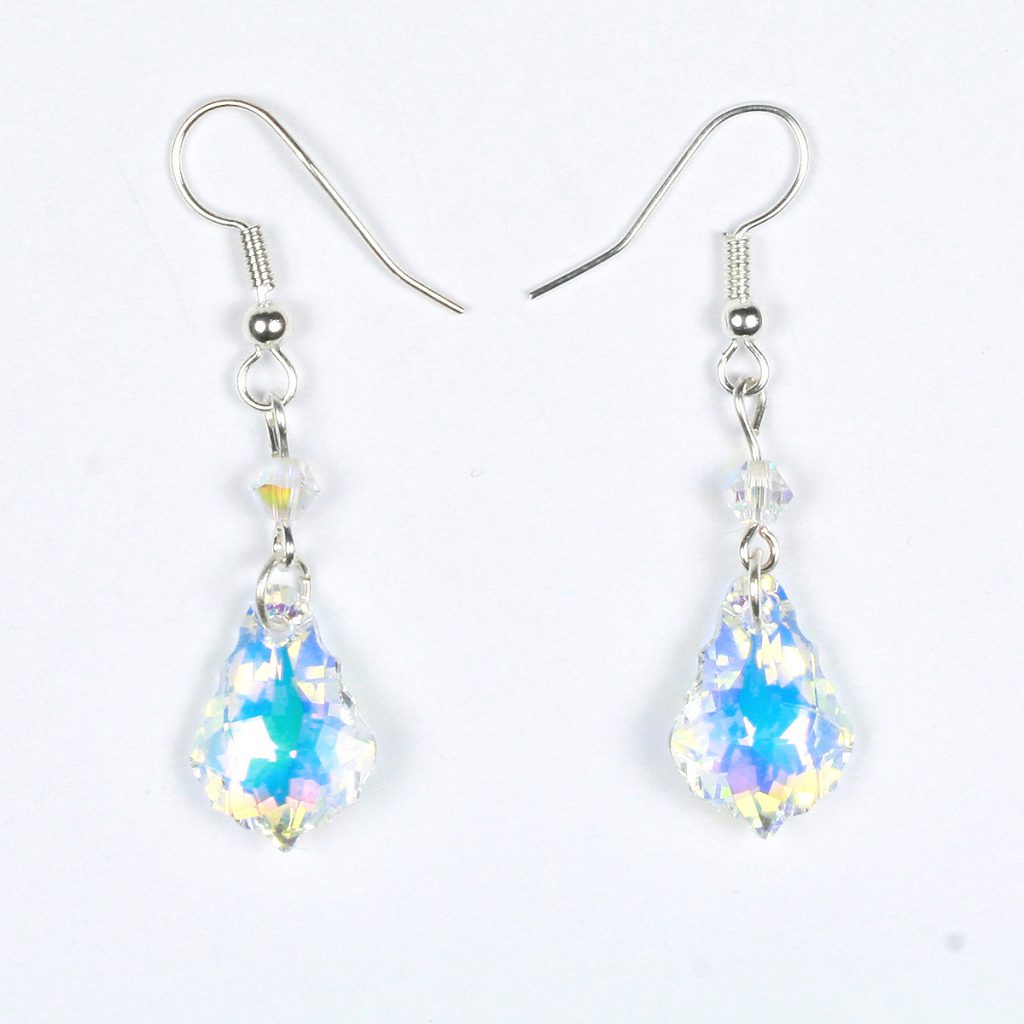 See the Swarovski baroque pendants range here
Swarovski Earrings with Briolette Pendants
The briolette pendants are one of the most popular Swarovski shapes and make a beautiful little earring.  We like to use 13×6.5 mm briolette pendants.  The Swarovski code for these pendants is 6010. We used a small bail through the top of the briolette pendant and then attached the loop of the eyepin to the top of the bail.  We then added the the bicone, made a loop and finished the earring as before.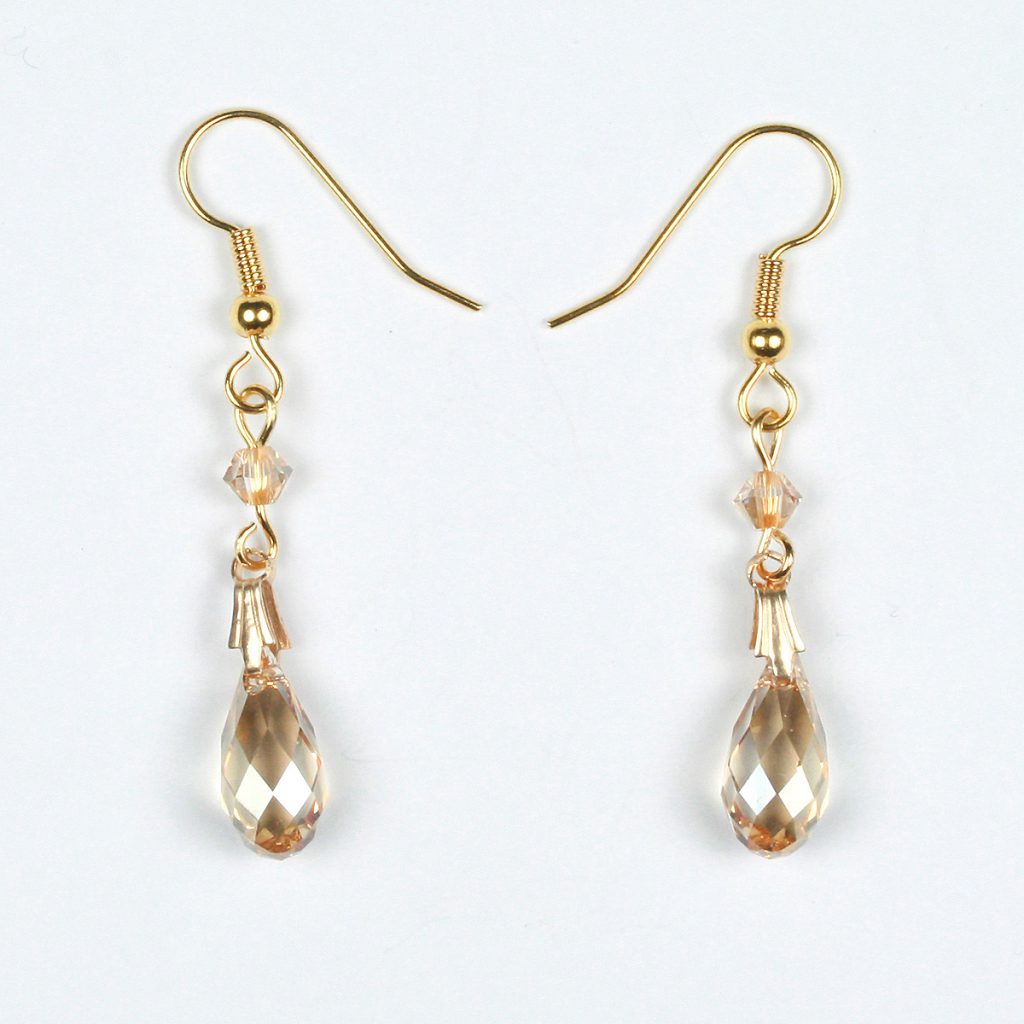 See the range of Swarovski briolette pendants here
Swarovski Earrings with Pear Pendants
The pear pendants shownhere are 16mm long.  The Swarovski code for these pendants is 6106.  The earrings were made up in the same way as the briolette earrings.  When using a pendant with a finish only on one side like a subtle shimmer finish, have a quick check to make sure that the finish is on the right side of the earring.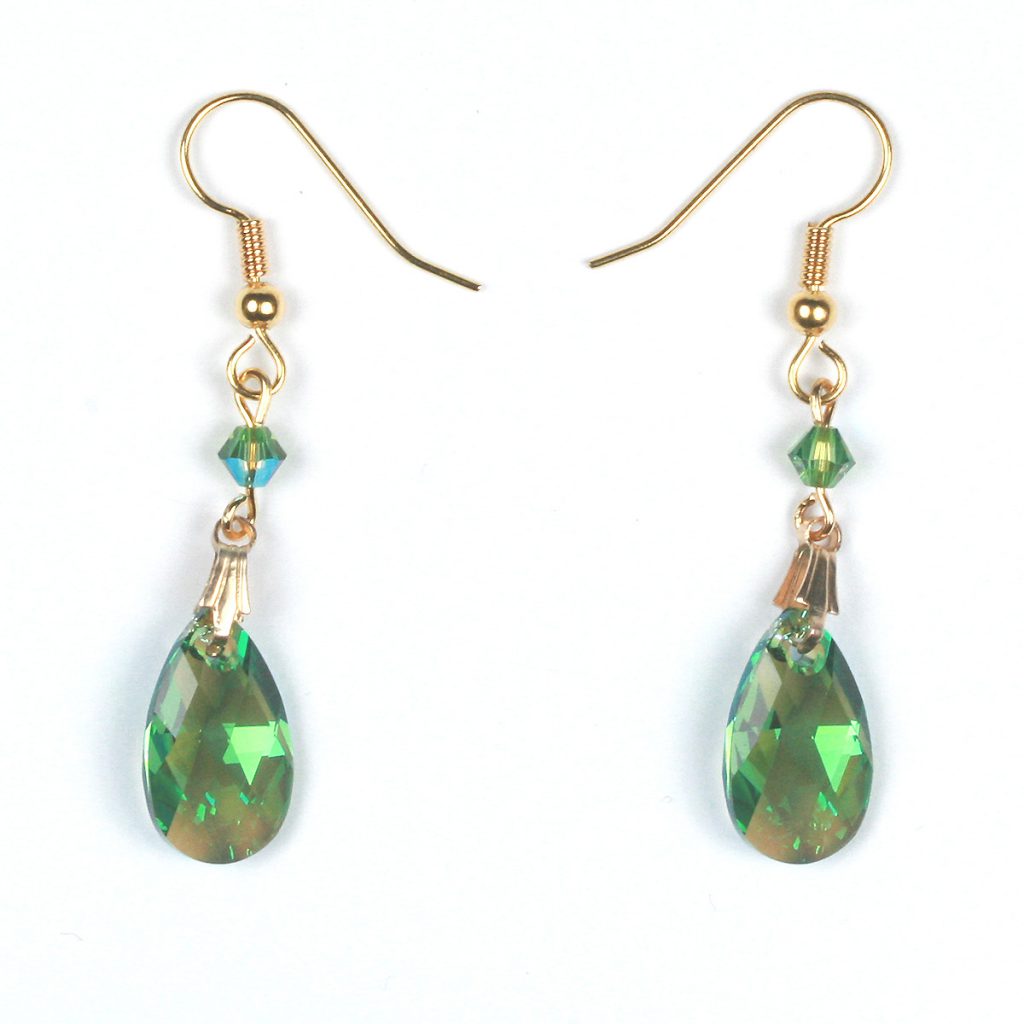 View Swarovski Pear Pendants here
Swarovski Earrings with New Classic Pendants
These new pendants are perfect little sparkling rounds andthe 10mm size is just right for these earrings.  The Swarovski code for these pendants is 6430.  We used a stud earring finding with a 3 cm length of fine cable chain.  A small  jump ring can be passed through the bottom link of the chain and the hole through the top of the class pendant.  You just need to make sure that your last cable link is facing the right direction on both earrings so that the pendants facethe right direction.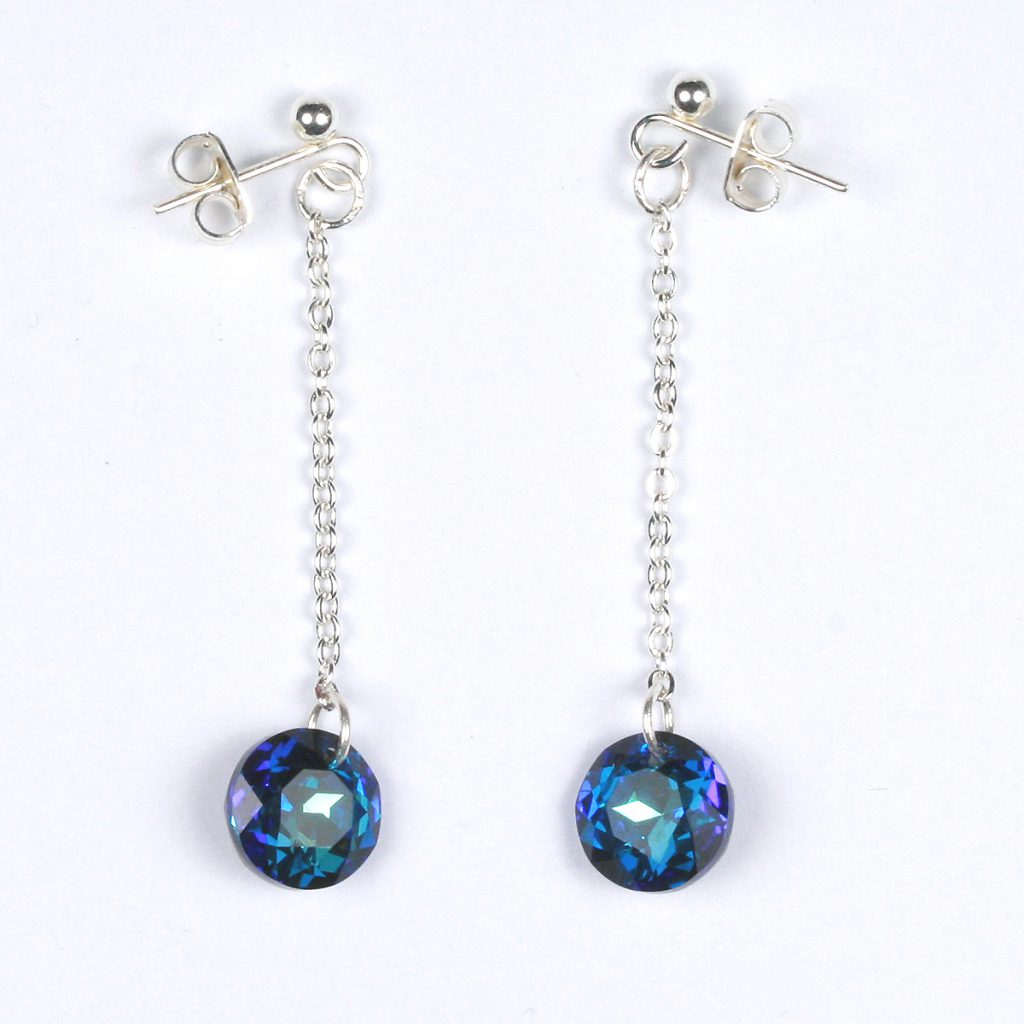 See Swarovski Classic Cut pendants here
---