Swarovski Innovations - Be Yourself
The new Swarovski Innovations – Be Yourself Fall/Winter 2019/20 includes some beautiful new pendants, stones, colours and effects.  Here are some of the highlights of their latest collection such as the lovely metallic cap pear-shaped pendants, innovative imperial cut fancy stones and crystal lacquer pro delite effects.
Swarovski Innovations – Be Yourself Fall/Winter 2019/20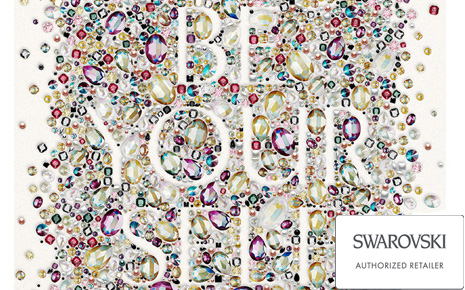 This season's Innovations express the desire for uniqueness and the growing trend for individualization.  Uniqueness, self-discovery and self-expression are becoming ever more valuable to our society.  Be Yourself explores the increased desire for personalization where we can customize products to our individual and changing tastes.
View all Swarovski Crystal Products
New Metallic Cap Pear-Shaped Pendants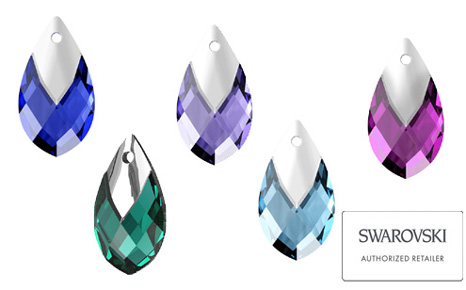 These gorgeous new pendants are available in 18mm and 22mm sizes and eight colours as well as crystal.
View metallic cap pear-shaped pendants
New Fancy Stone – Imperial Cut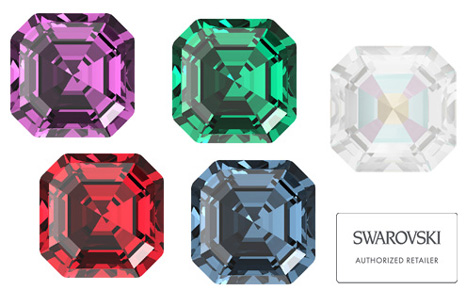 Heritage gets a modern make-over in the exclusive new retro Imperial Cut.  Based on the legendary Asscher cut, it brings exceptional brilliance and a fine jewellery look to classic pieces.  Settings are also available for this beautiful new stone.
View Imperial Cut Fancy Stones and Settings
New Crystal Lacquer Pro Delite Family, Shimmer Colours and new Pearl Colour
The new crystal lacquer pro delite family are made up of five beautiful colours.  Use them on their own or combine them with colour-matching shimmer and shiny lacquer pro effects.  The subtly highlighted facets will give luxurious depth and opaque sparkle.
View crystal lacquer pro delite family
Swarovski's new iridescent Tahitian look pearl is a gorgeous colour which gives a natural feel to jewellery and accessories.
There are also two new shimmer effects.  The new crystal shimmer is very versatile while amethyst shimmer fulfils the need for this colour option.
New Crystal Pearls and Cabochons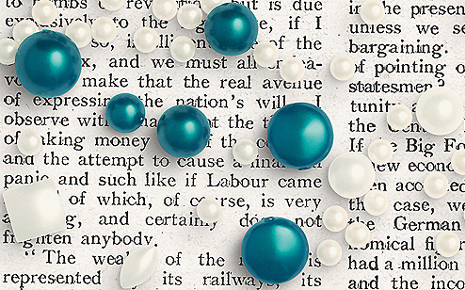 Swarovski has introduced a new 2mm crystal pearl to suit intricate work such as seed beading and delicate embroidery.
Also new are the cabochon flatbacks hotfix and pearl cabochon flatbacks hotfix.  These stones have a lustrous pearly finish in versatile new shapes such as navettes, drops and squares.
Swarovski Core Assortment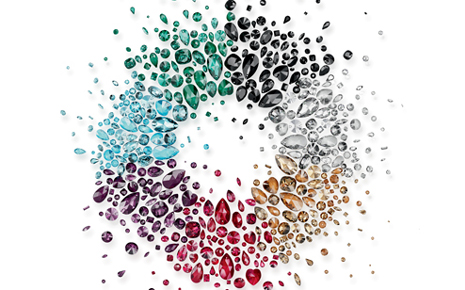 Thirty of Swarovski's most popular beads, pendants, round and fancy stones, flatbacks and sew-on stones are now available in six key colours.  These classic products are now all available in aquamarine, amethyst, emerald, jet, light Colorado topaz and scarlet as well as crystal.
---