Valentine's Day Projects from Preciosa
Handmade beaded gifts are a lovely way to give a personal Valentine's Day present.  We have some easy project ideas here using seed beads and other small beads.  The basic techniques are explained and you can the vary the design to give an original touch.
Seed bead hearts for Valentine's Day
Seed beads make beautiful little hearts which are perfect for Valentine's Day gifts and we have three easy project ideas from Preciosa here to inspire you
With Love Heart
This project uses 5×2.5mm twin beads and 10/0 seed beads to make a little flat heart pendant.  It will show you how to contour the heart shape and  you can then add extra rows if you wish to make it larger. You can download the Preciosa Love Heart project here or on our website.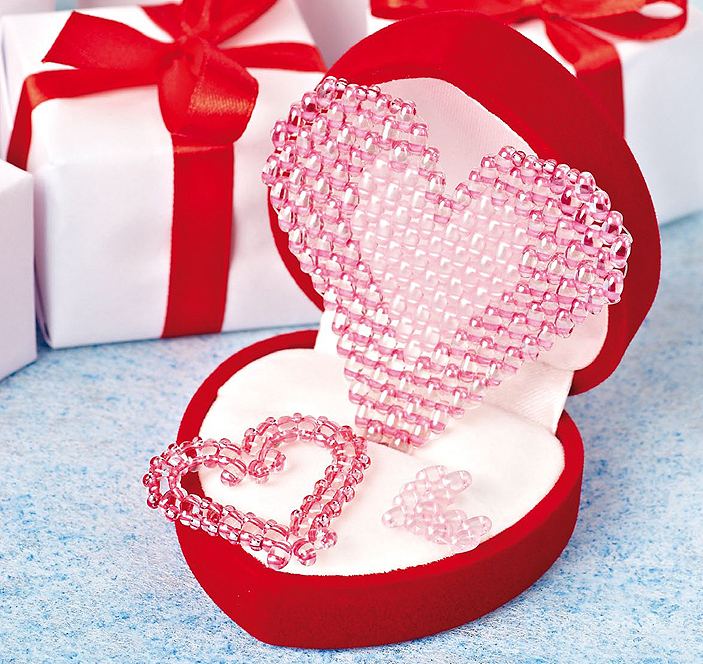 Heart for You Seed Bead Heart
Another useful project from Preciosa showing you how to make  a using 10/0 and 8/0 seed beads which can be also be used as a pendant or attached to a key chain. It will show you how to make two flat heart shapes using a right-angle weave stitch.  The two pieces are then sewn together and filled to make a 3-D heart. You can vary this design easily by using several colours or trying it with other beads such as 3mm and 4mm fire-polished beads. You can download the Preciosa Seed Bead Heart For You here or on our website.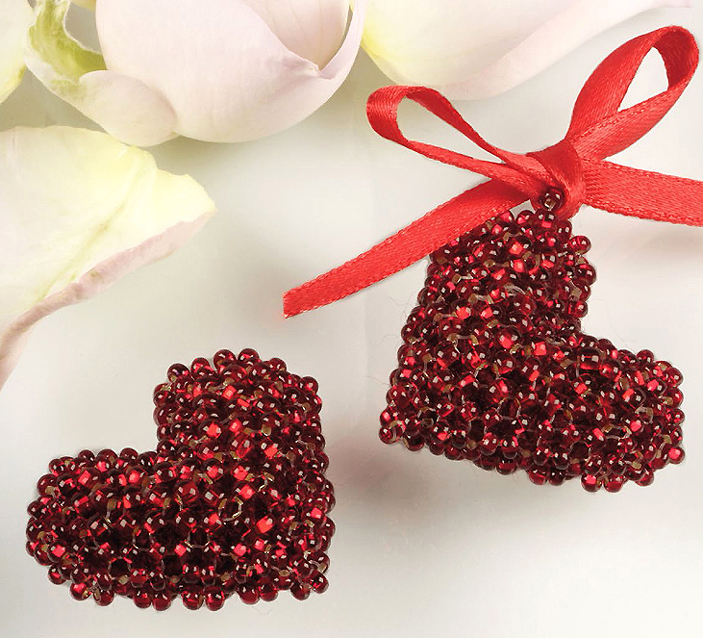 Made for You Heart
This lovely hollow heart is made using 4mm imitation pearls and 10/0 seed beads.  The technique uses square stitch to create a 3-dimensional heart.  This project make a very pretty heart which can be used as a necklace pendant, bag or mobile charm.  You can download the Preciosa Heart for You project here or on our website.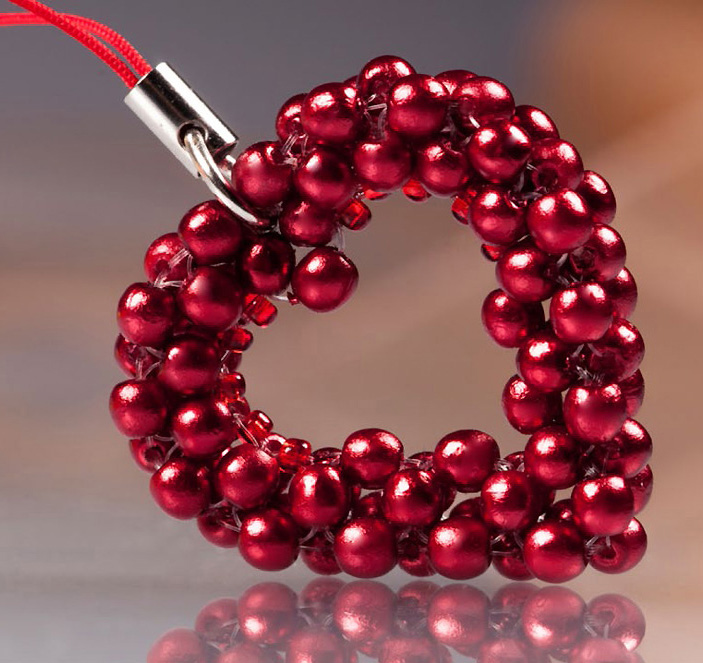 You can try varying the beads or using more than one colour to give a different look.  We made a similar pendant using small fire-polished beads instead of the pearls.  We also used different colours for the fire-polished and for the seed beads.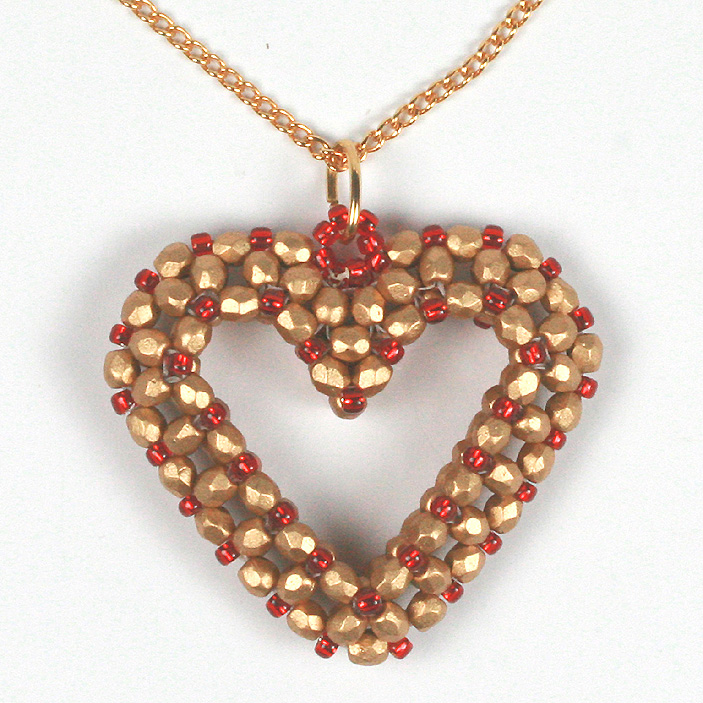 ---