Innovations and Inspirations Spring/Summer 2020
Swarovski have just launched their latest Innovations and Inspirations – THE POWER OF EMOTIONS.  We've highlighted the key new shapes and colours, together with the trends behind their new collection.
This season's Innovations are inspired by Swarovski's identification of the overarching trend they sum up as the Power of Emotions. This reflects the numerous ways of communicating in this digital age that also results in a growing feeling of loneliness.  As a result, people are looking to re-connect on an emotional. and physical level and their designs reflect this craving.
Swarovski have identified four key trend directions within this theme and high-lighted the corresponding product colours and design styles.
The Power of Emotions: The Serenity of Being
Designs refect the need to focus on your inner calm with simple shapes such as bangles with the class sparkle of Princess cut crystals.  Trend Colours include smoked topaz, crystal ivory cream, erinite, crystal iridescent dove grey, violet, light silk and smoky quartz.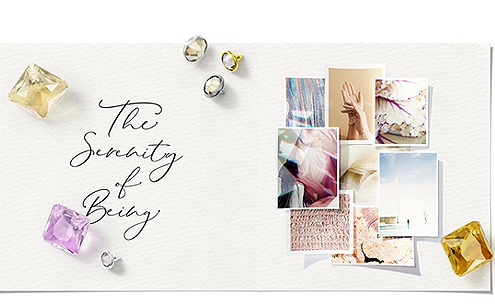 New Princess Cut Pendants
With a total of 50 facets in multiple layers, the new Princess cut pendants have a brilliance that is perfect for creating a fine-jewellery look.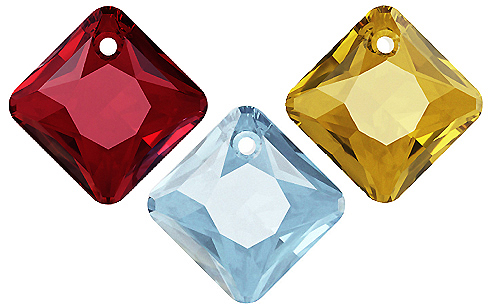 The Power of Emotions: The Joy of Expression
Strong statements of expression dominate the Instagram generation who love to show their individuality to the world.  Colour trends include fuchsia, crystal Eden green, erinite, crystal silver shade, crystal metallic blue and crystal metallic sunshine yellow which reflect the energy and strong vibes of this trend.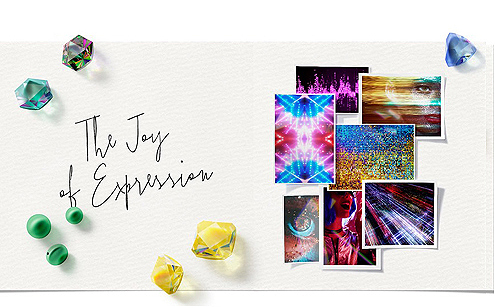 New Hexagon, Square and Triangle Kaleidoscope Fancy Stones
With their intricate cut and on-trend colour range, these new fancy stones look set to become best-sellers.  Large facets on the front are complemented by the rivoli facets on the reverse to produce optimum sparkle.  Glue-in as well as sew-on settings are available for these stones, giving lots of design options.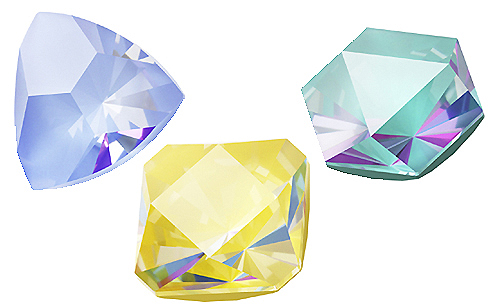 The Power of Emotions: The Surprise of the Unexpected
In this brave new world, boundaries are pushed and dress codes challenged.  Express yourself by going for bold mix and match styles and stand out with intricately crafted pieces.
The new crystal lacquer pro delite effects, together with crystal cream ivory, embody this trend.
Crystal Lacquer Pro Delite Effects
These 5 beautiful additions to the crystal lacquer pro delite effects form a versatile colour palette which is perfect for Spring and Summer.  You can find them in round and fancy stones and in flat back hotfix and no hotfix stones.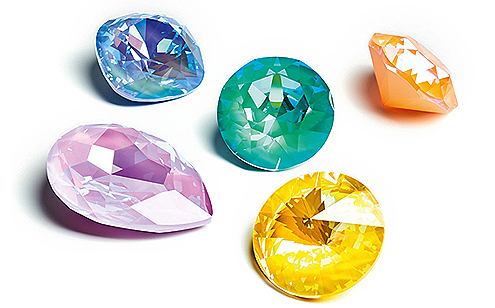 The Power of Emotions: The Excitement of Creativity
Creativity is experiencing new heights as people feel free to express themselves and embrace diversity with a mish-mash of designs and colours.  The complexity of everyday life will be highlighted with vibrant colours and powerful patterns where more is more!
Trend colours for this look are yellow opal, scarlet, crystal mint green, crystal electric blue, crystal burgundy delite and dark indigo.
New Flatback and Sew-on Spikes
Designs with 3D elements like these give your creations an edge and buy into the rising trend for tactility and excitement.  Square and round version of these sew-on stones and flat backs are available.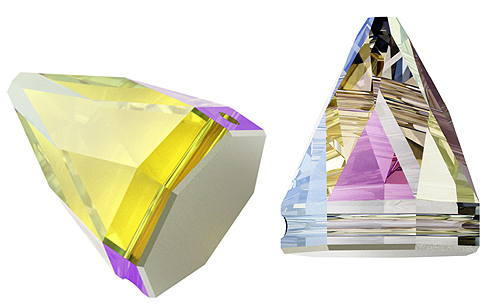 New Crystal Electric Lacquer Pro Effects
These 6 new colours complement Swarovski's crystal lacquer pro assortment and reflect the neon-style trends.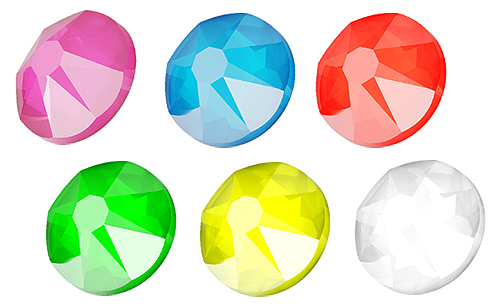 View Swarovski products
---