DiamonDuo Design Ideas
The 5x8mm diamonduos have a versatile facetted diamond shape that can be used to create a multitude of motifs such as rounds, stars and flowers.  They work well with many other beads including seed beads and other 2-hole beads.
DiamonDuos
DiamonDuos used on their own create a strong visual impact and are very easy to use
The diamonduo beads work beautifully with just seed beads.  The round seed beads and superduos fit nearly around the diamonduo beads to make this pretty bracelet.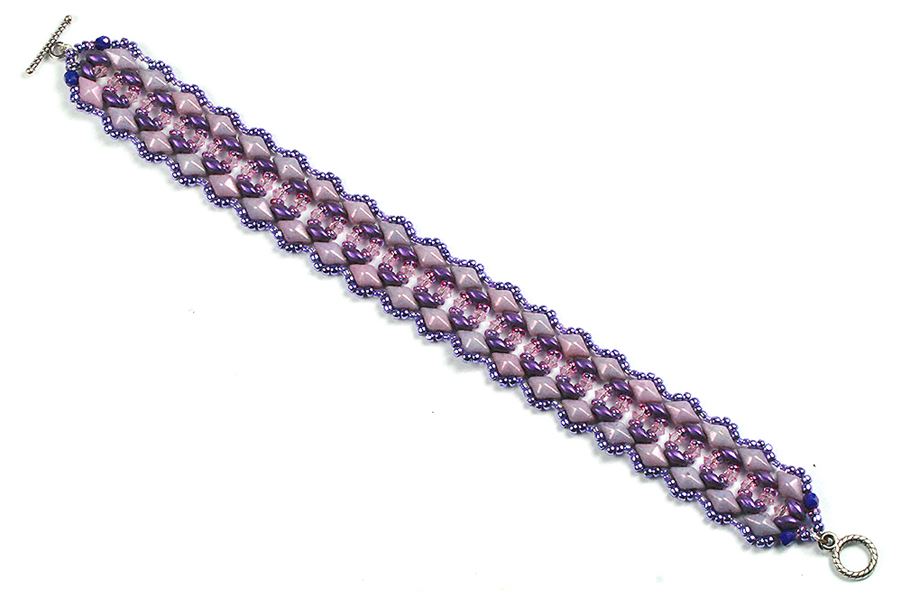 Three pastel colours show the diamonduos shape off well.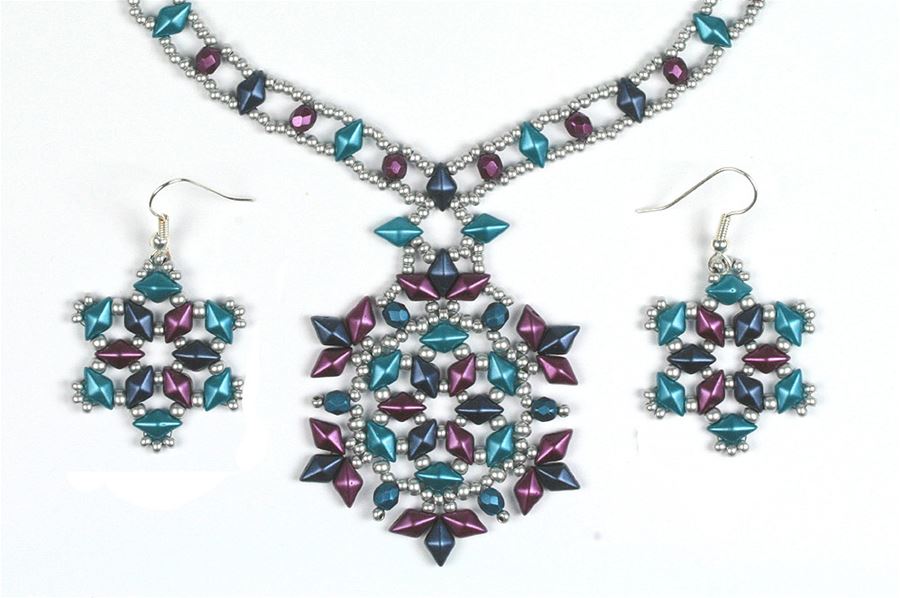 The bracelet below is made from a diamonduo "tube" which uses two subtle chalk colours to show off the diamonduo shape.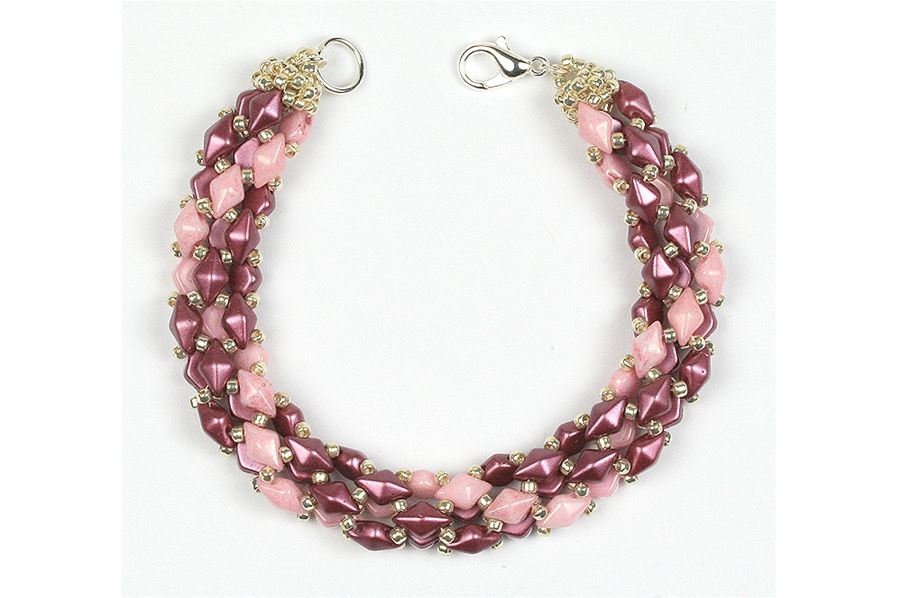 The diamonduo shape makes beautiful rosette, star and flower shapes
The diamonduo beads are perfect for making rounds.  We made little strawberries but you could make little round components to link together.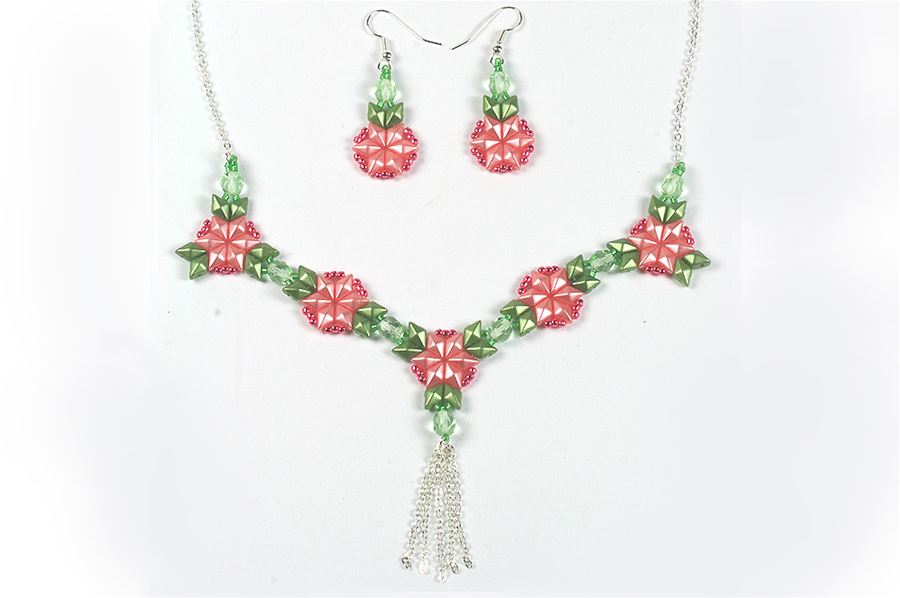 It is easy to make round motifs to link together. You can use the sparkling backlit colours to create an elegant shimmering effect.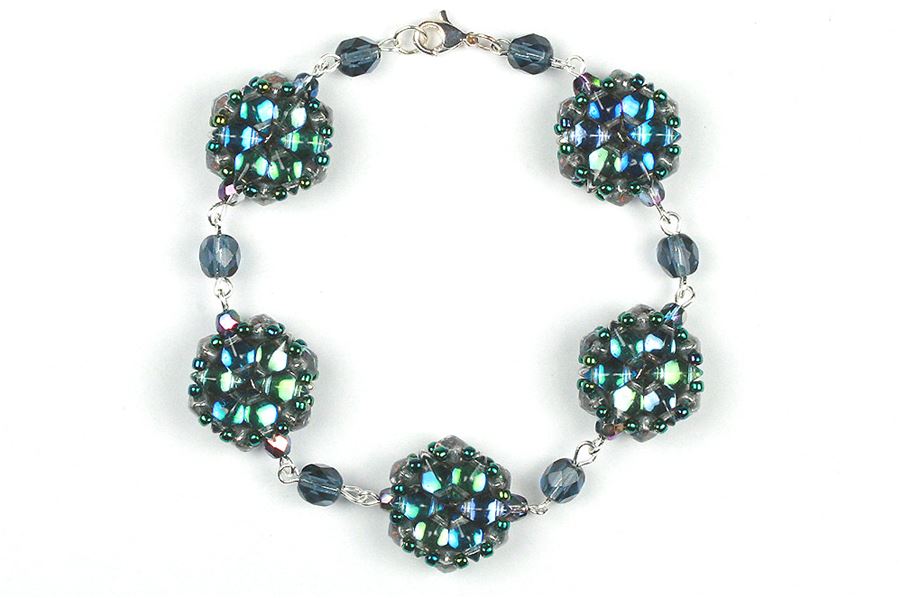 The Diamonduo beads also lend themselves to making star or flower shapes.  Here we mimicked the diamond shapes with superduos to create a flower motif for a hair clip.  Toho demi-round seed beads are very useful to fill any gaps and edge a design, adding extra interest.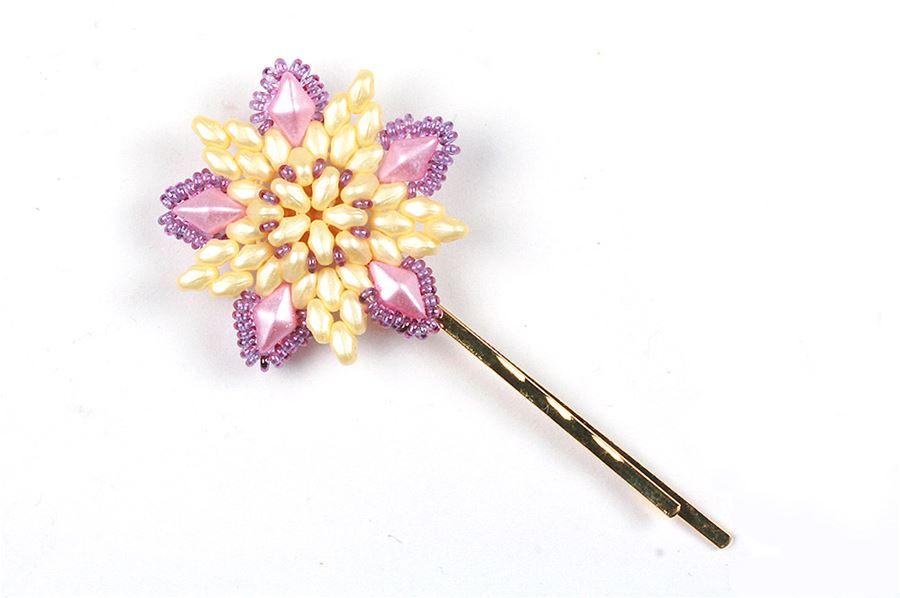 The backlit diamonduos are used again in this set to create a shimmering effect around 2-hole CzechMates cabochons.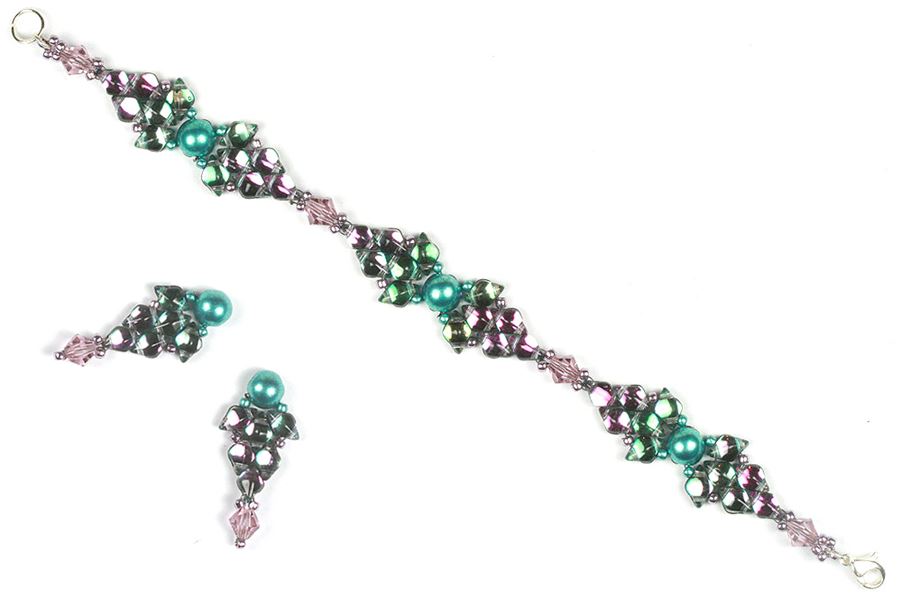 Diamonduo Beads with Swarovski Rose Montees
We love the strong shape of the diamonduos with sparkling Swarovski rose montees.  The pendant design below can also be used to make a stunning pair of earrings.
Rose montees are used again here to create sparkle and contrast in this simple bracelet and earrings set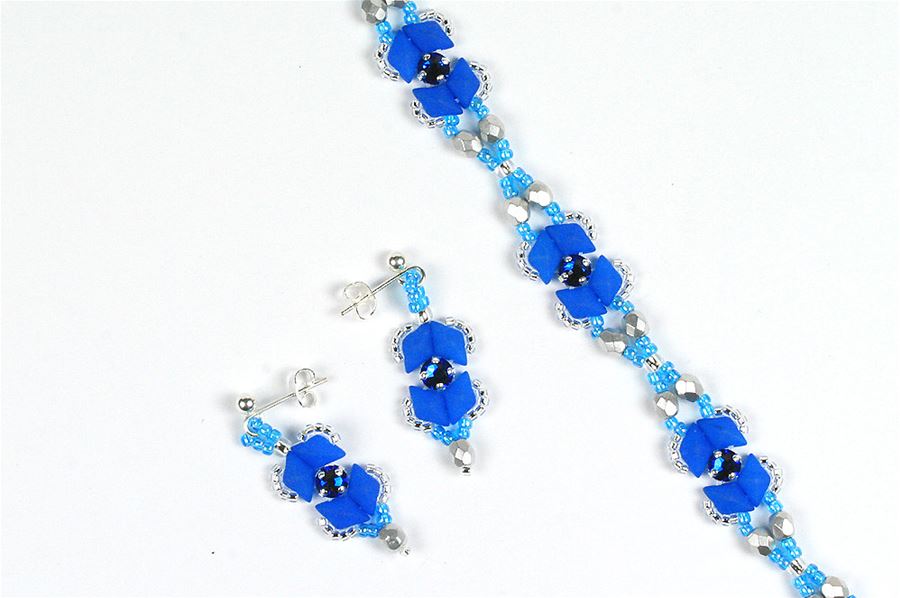 The diamonduos come in a great range of colours
---