These 2-hole Czech glass ginko beads are the latest new bead from Matubo and are named after the unusual shape of the ginko tree leaf.  The shapes fit snugly together and also work well in circular motifs.  They also combine well with other multi-hole beads, creating lots of opportunities for original and interesting jewellery pieces.  The beads come in many of the most popular colours so they're easy to mix and match in your designs.
These 2-hole ginkos measure 7.5mm and are very versatile.  Matubo have created some great  design ideas and projects to inspire you.
You can simply string them with a few other beads to make a simple wrap bracelet.  The wrap bracelets look good on their own or multi-layered in different colours.  You can download this Matubo project here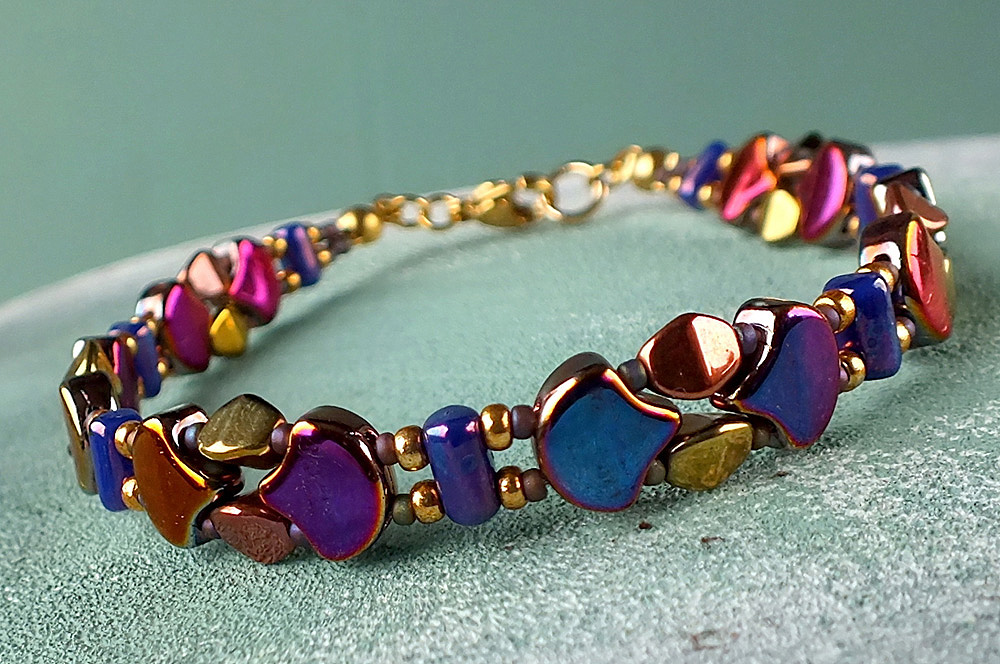 The ginko beads also fit beautifully together to make a sleek bracelet like the snakeskin bracelet below, shown in the stunning crystal sliperit colourway.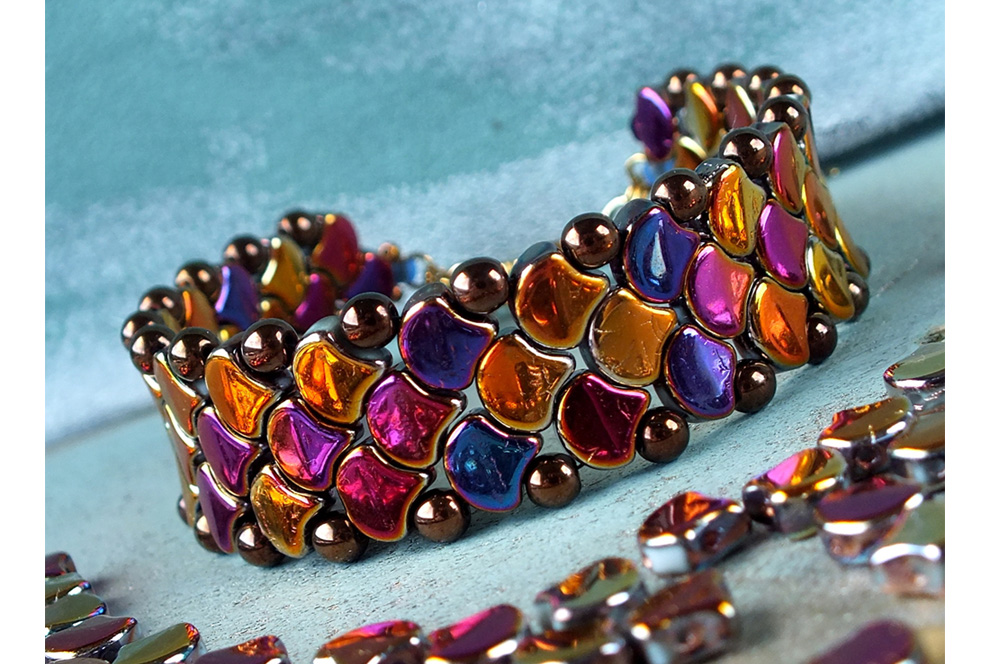 The beads also work very well in symmetrical designs like the Shiraz bracelet below where they are combined with superdous, round seed beads and small fire-polished beads.  This Matubo project can be downloaded here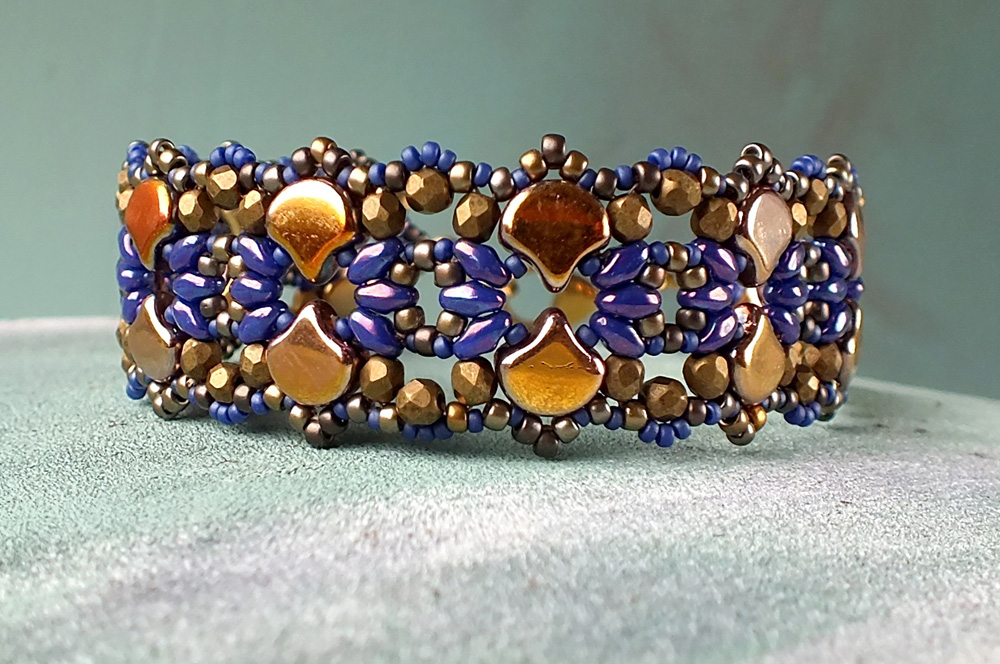 The shape of the ginko beads also lends them to circular designs such as the simple motif repeated to create the bracelet below.  The City lights bracelet can be downloaded here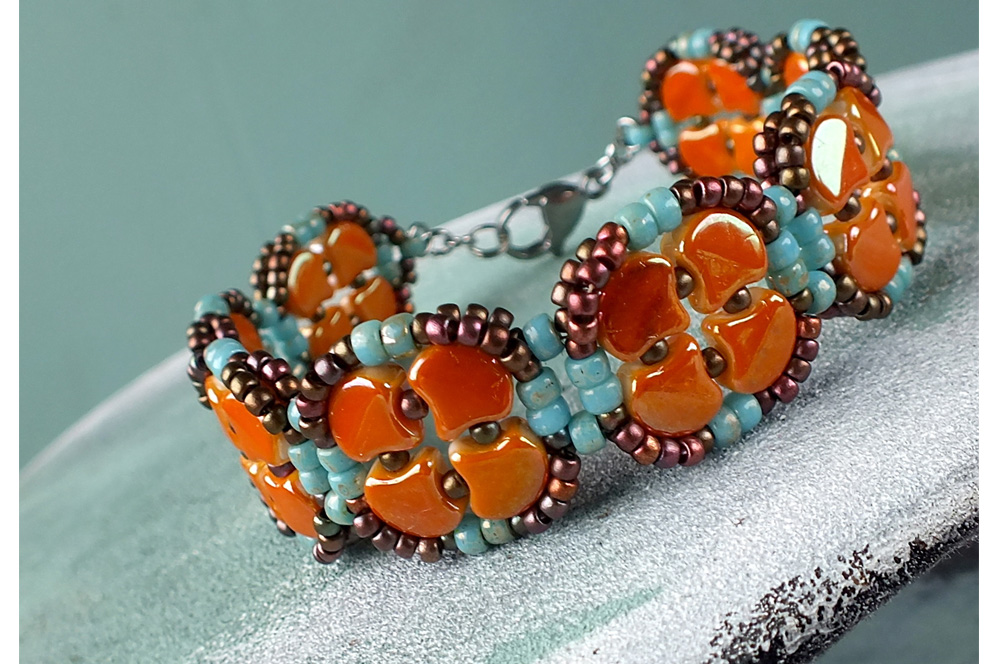 Circular patterns, of course, also work beautifully to make earrings.  The Matubo lace earring projects can be downloaded here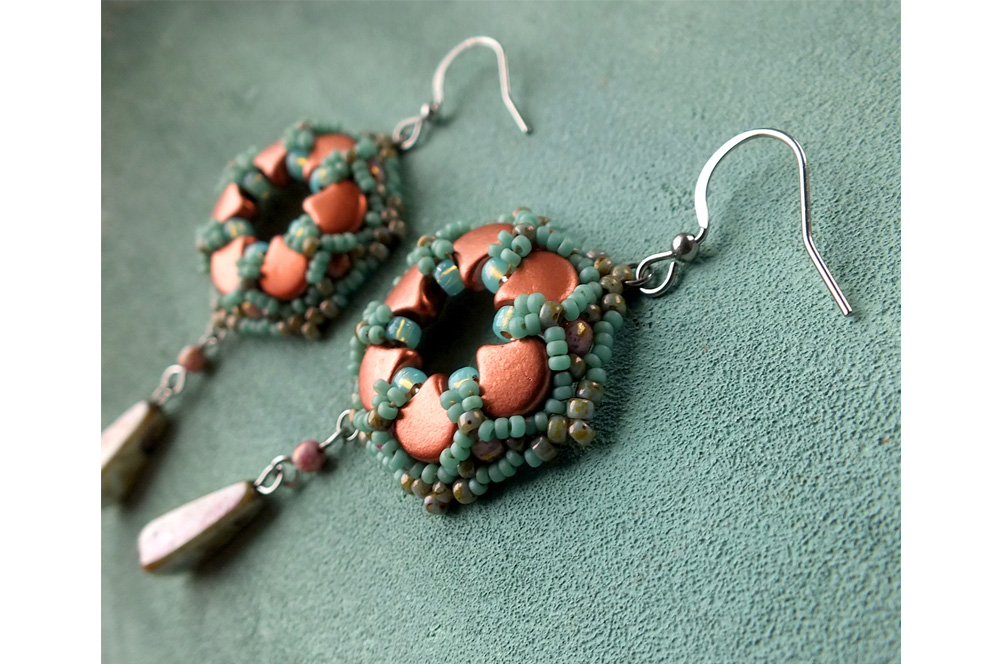 You can also make a stunning pendant like the Matubo design below which features an outer rim of ginko beads around a rivoli stone.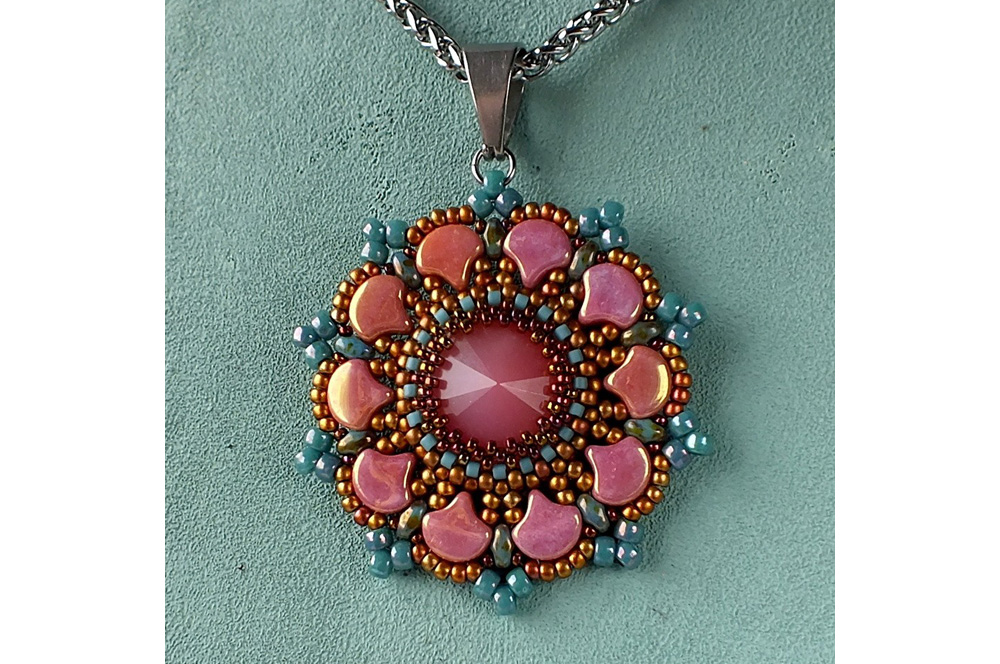 If you love beaded beads, try making this dragon beaded bead pendant which combines the ginkos with 2-hole gemduos. The project can be downloaded here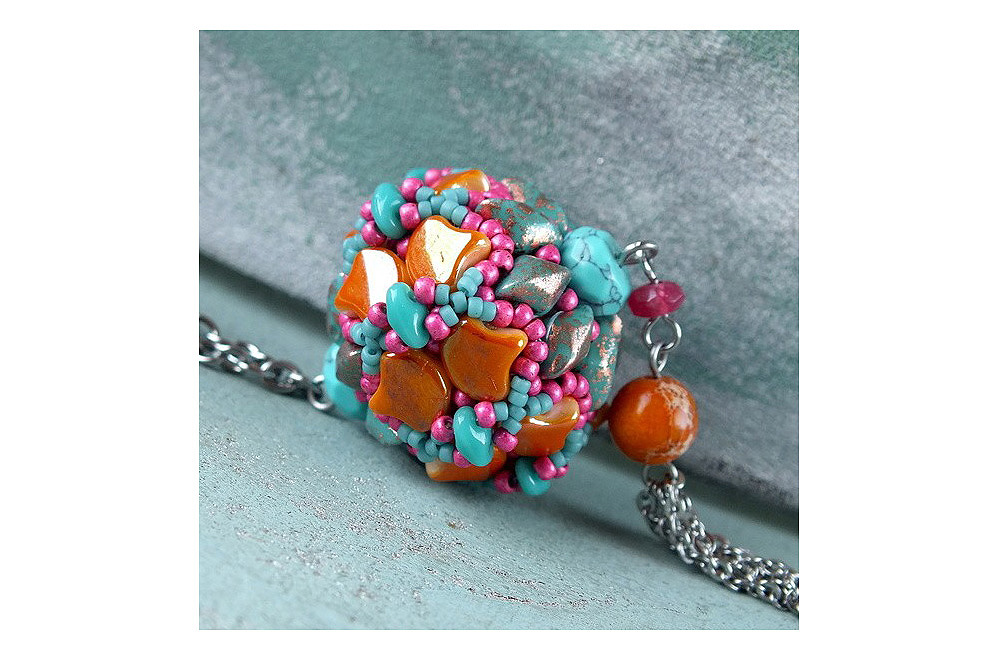 You can view the ginko beads here
---