The 2-hole Helios par Puca beads are the latest beads by Annick Puca, the Parisian creator of Les Perles par Puca.  These versatile new beads are designed to work with the other beads in the range including the popular Samos, Arcos and Amos beads to create many new design opportunities.  We have some great free project downloads from Annick Puca to inspire you with creative ideas.
New Helios par Puca Beads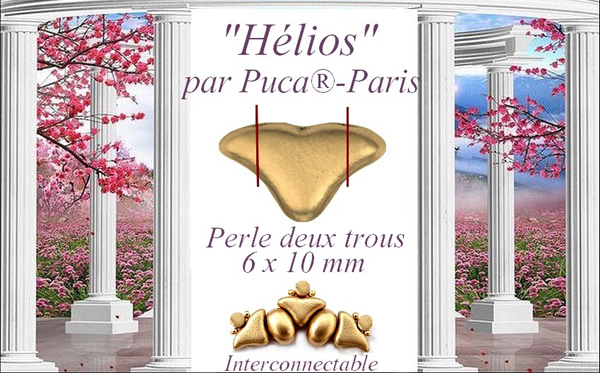 Interconnectable Helios par Puca Beads
A key feature of all Les Perles par Puca is that they are designed to work with each other. The new 2-hole 6x10mm Helios par Puca beads are 6x10mm and a versatile triangular shape which connects very well with some of the most popular beads in Les Perles par Puca range.  You can see all the Helios par Puca beads here.
Projects with the Helios par Puca Beads
Annick Puca has designed some great projects to show off the new beads and show you how they can be combined with other beads in her collection.  You will find these projects in the Helios par Puca section.  Just click on the pink PROJECTS DOWNLOAD button on the top left of the shopping page to see all these projects.
Holly Pendant
The very striking Holly pendant shows how well these beads work with the popular Samos par Puca beads and the little Minos par Puca to create a lovely circular design.   The Samos beads are one of the most popular beads in the range and its oval cabochon shape works beautifuly with the curved edges of the new Helios beads. The long edge of the Helios beads have a little indent which the Minos beads can nestle into.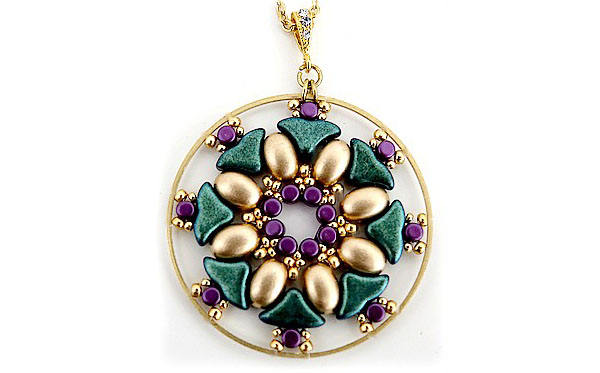 Hallie Bracelet
Here, the new beads form two central rows of interlocking beads flanked by the Arcos beads to make a wide bracelet.  The little Minos beads are used again to add detail and interest above the Helios beads.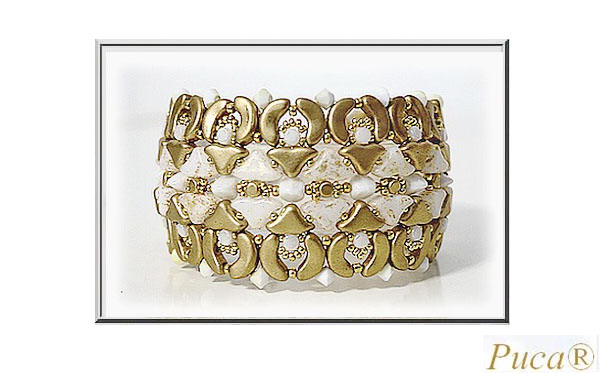 Heloise Necklace
This gorgeous necklace combines the Helios beads with the Samos, Arcos and Amos beads.  This design would make a wonderful party piece or a special gift.  You could also just take inspiration from this design and just use the top row to make a simple necklace or pretty bracelet.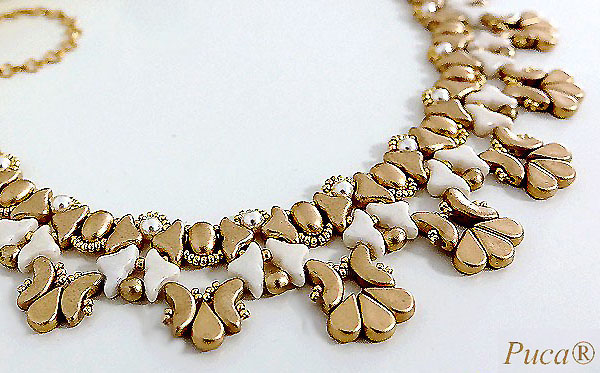 Ho Earrings
The beautiful cabochons par Puca are used here with the Helios and Arcos par Puca beads to make a dramatic pair of earrings.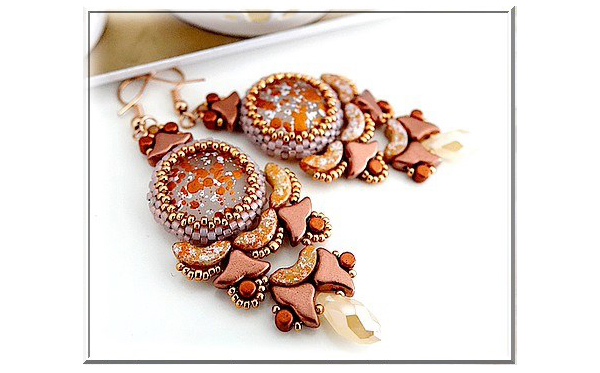 You can view all Les Perles par Puca beads here
---