We have a beautiful new selection of 18mm and 25mm Czech glass cabochons par Puca.  We also have some great projects for pendants, earrings and rings showing you how to combine them with Les Perles par Puca to create stunning jewellery pieces.
Les Cabochons par Puca
These beautiful top quality Czech glass cabochons have a slightly domed top and a flat back (no holes).  They're available in 18mm and 25mm sizes in a range of beautiful colours and finishes. You can view Cabochons par Puca here
Projects from Annick Puca with Les Cabochons par Puca
The designer of Les Perles par Puca has created some beautiful free downloadable projects to inspire you.  The projects will show you how you can combine the Cabochons par Puca with other beads from Les Perles par Puca to create beautiful designs.  Just click on the pink PROJECT DOWNLOAD button at the top left of the shopping page to view and download all the projects below.  You can view Les Perles par Puca here.
Star Pendant
This stunning pendant is a great project to start with.  The cabochon is edged with the little Minos par Puca beads to create a very pretty star.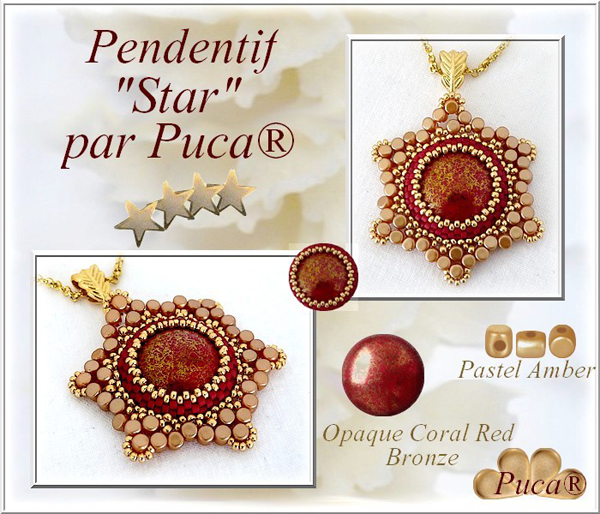 Mafate Pendant
The Mafate pendant is edged with the Paros par Puca beads with a pair of Kos par Puca beads either side of an elegant clasp.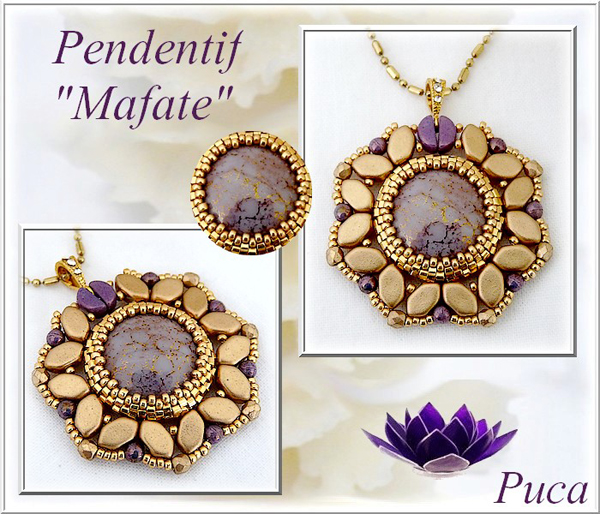 Lady Green Necklace
The Lady Green Necklace features the 18mm and 25mm cabochons, again edged with the Paros par Puca beads.  Just link them together and add an elegant drop to make a very striking necklace.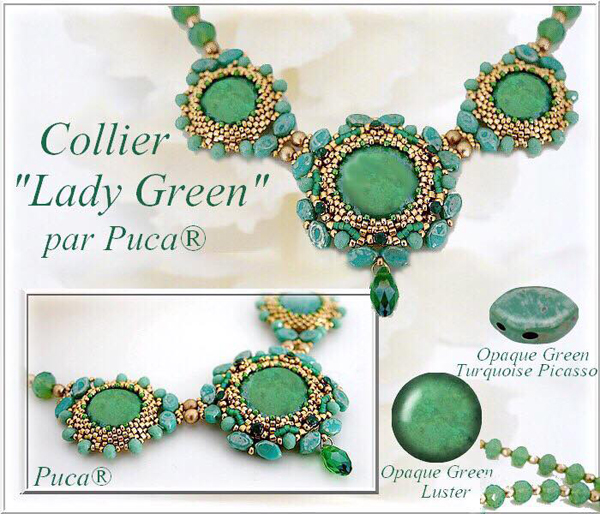 Ida Earrings
The 18mm cabochons are the perfect size for earrings.  You could, of course, just bevel the cabochons but here Arcos, Amos and Tinos par Puca beads have been added to create a pair of very striking dangly earrings.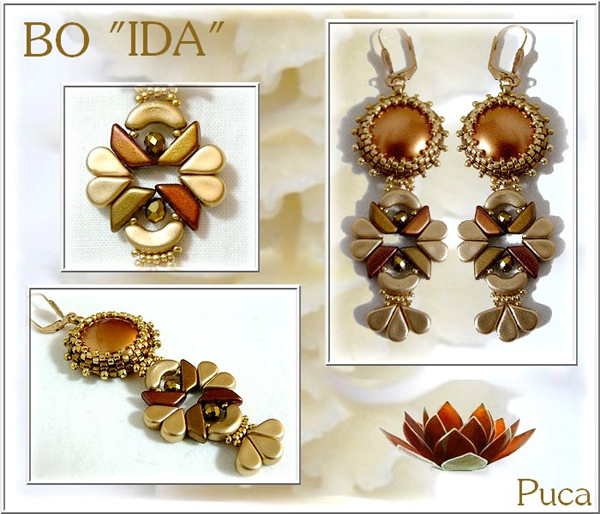 Ho Earrings
The 18mm cabochons are combined here with the new Helios par Puca beads and the popular Arcos par Puca beads in a dramatic colour combination.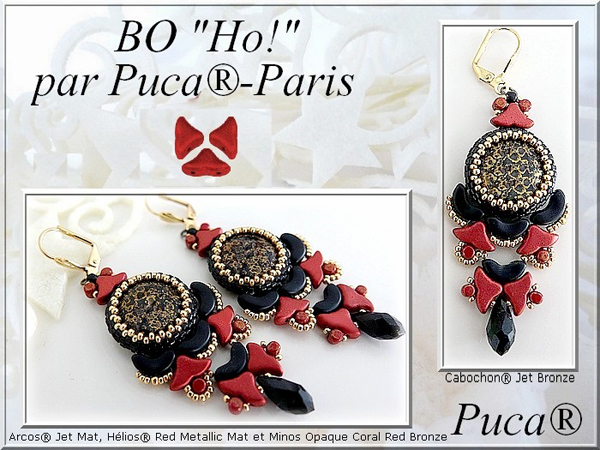 Joana Ring
The 18mm cabochons par Puca also make stunning rings.  This gorgeous ring shows the cabochon surrounded by the Arcos par beads which are edged with Minos and Kheops beads.
---