Versatile 5x3mm Pinch Beads
These pretty little 5x3mm Czech glass pinch beads are very versatile and are a great addition to your beading stash.  They combine well with many other beads and are a great all-rounder.  We've put together some projects and design ideas to show some of the many ways you can use these handy beads.
The pinch beads come in a lovely range of colours including soft chalk colours, opaques and matt metallic shades.  Click here to see the full pinch bead colour range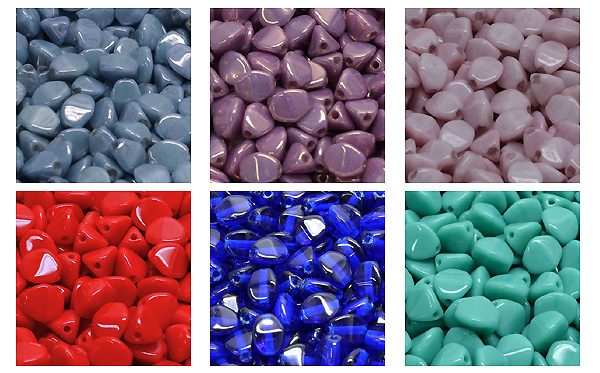 Projects and Design Ideas with Czech glass pinch beads
Many of the designs below are available as projects.  Just click here to see free downloadable pinch bead projects
These ittle beads are a lovely elegant shape which is beautifully shown off by this simple cross-weave bracelet.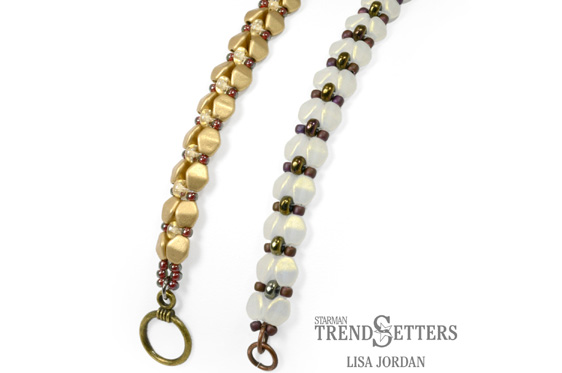 The pinch beads work particularly well with fire-polished beads.
The tubular bracelet below is a good way of shows off the pretty shape of pinch beads interspersed with 3mm pinch beads.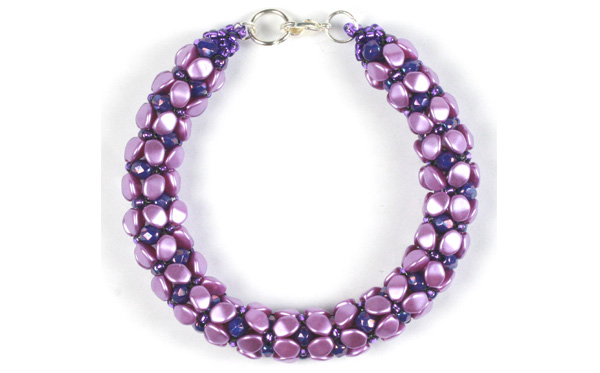 This bracelet mixes the pinch beadswith 4mm fire-polished beads and adds a seed beed edging to give a more textured look.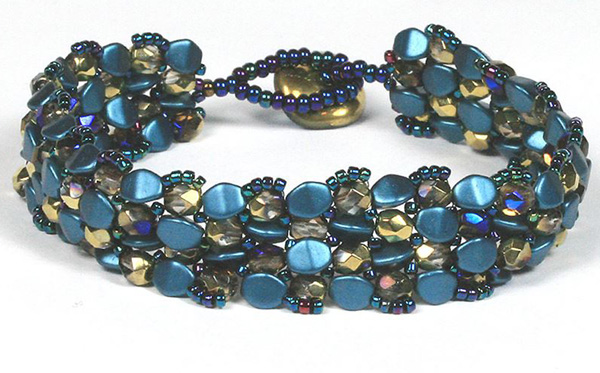 Their unique shape also means that they complement all sorts of other shapes, such as the ginkos in the bracelet below.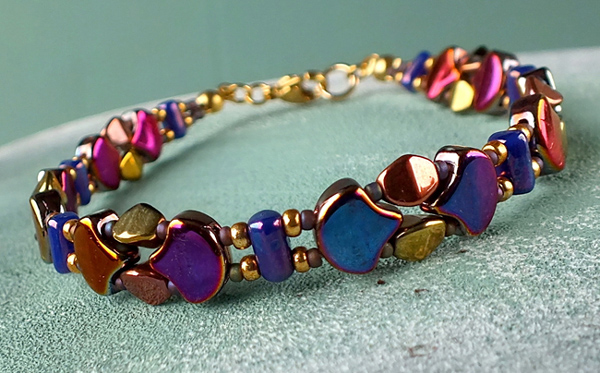 The Czech glass pinch beads also make a lovely edging as these two earring designs by Matubo show.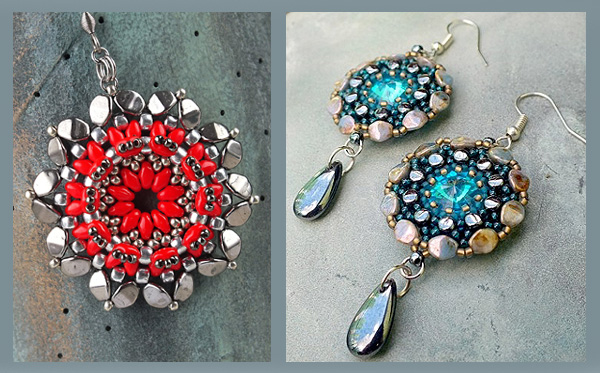 They also work well in more complex designs.  Here they're combine in a pendant with Kos and Paros par Puca beads by Annick Puca.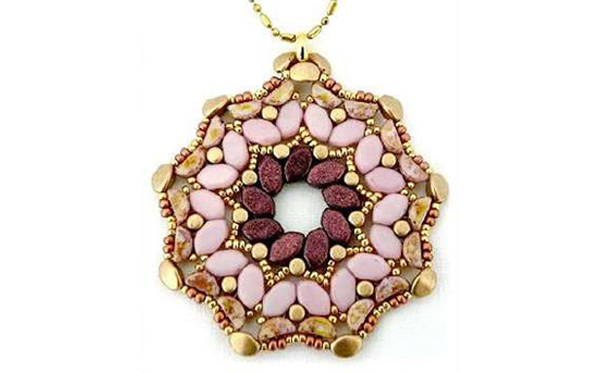 Beaded Beads
If  you love making beaded beads, you'll find the pinch beads can be used in lots of different ways.
The first design by Preciosa shows a simple beaded bead.  Just string together a selection of colours like chalk or pastel shades to make a pretty bracelet.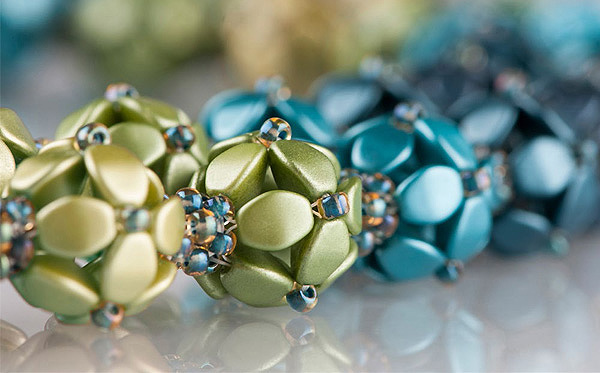 The Lily Beaded Bead by Matubo combines them beautifully with the superduos and other seed beads.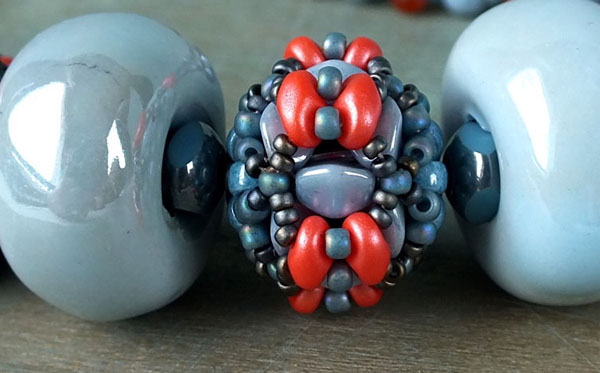 ---