These popular Czech glass dagger beads are very versatile.  The traditional shape of these 5x16mm drop beads makes them very useful for creating beautiful earrings and necklaces.  The daggers also make beautiful drops on beaded ornaments and are perfect for adding to festive baubles.
Czech Glass Dagger Beads
The dagger beads come in a wide range of colours, making it easy to mix and match them with other beads.  Our selection of dagger beads includes some of the most popular colours such as opaques, metallic and chalk shades.  You can view all our standard colours here.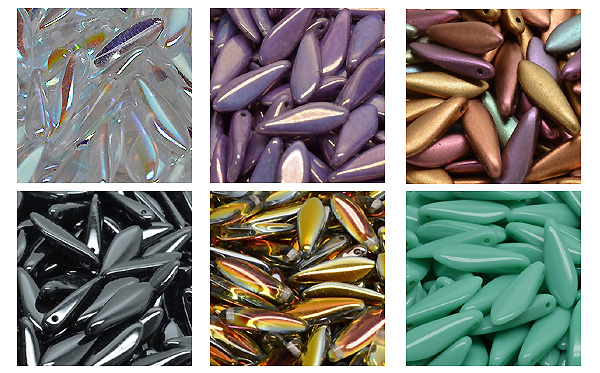 The dagger drop beads also come in a range of attractive laser designs, including the popular dragon wings and peacock eye designs.  View our dagger beads with laser designs here.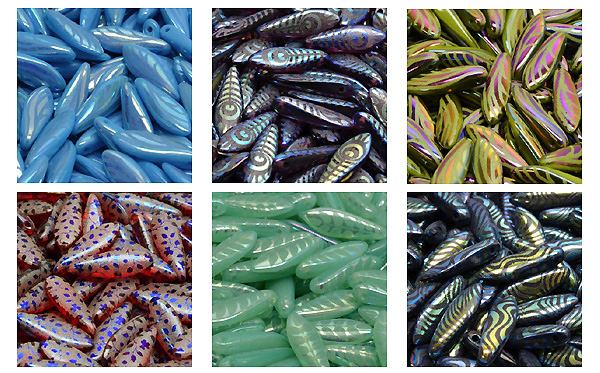 Dagger Bead Projects
We have some free downloadable projects on our website including the Starburst Pendant and Flashing Daggers designs shown below.  You can download these projects by clicking on the pink Projects Download button on the top left of the shopping page.  You can also view all Dagger bead projects here.
Starburst Pendant, Necklace and Earrings
This Star-shaped design by Matubo is a great way of showcasing the dagger beads.  It features a 12mm Swarovski rivoli or cabochon  and uses the daggers to create a stunning frame.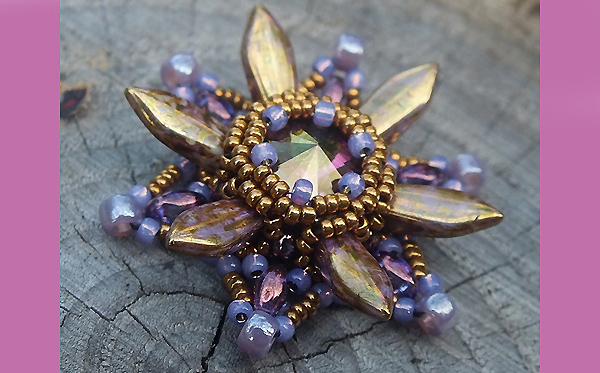 The Starburst necklace is a variation on this which shows how the dagger beads can also be used to create very attractive drops.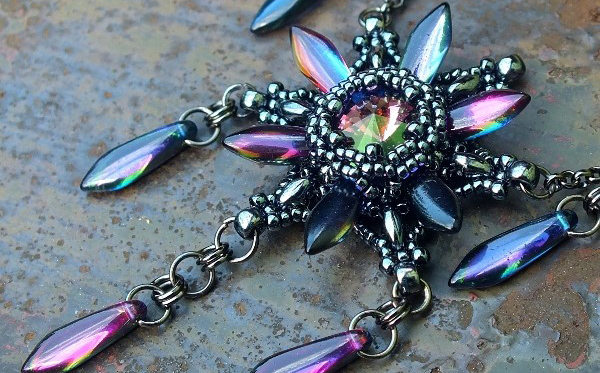 The drops are also very elegant when added to earrings as this further variation shows.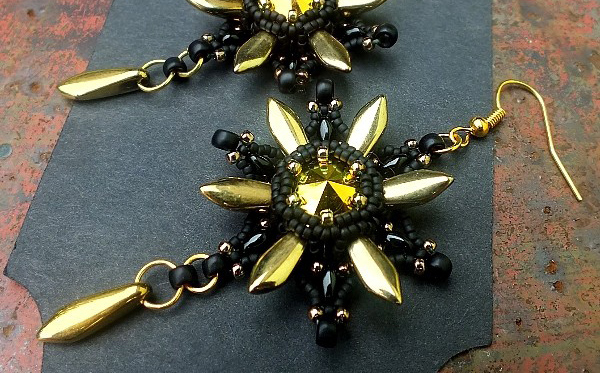 Flashing Daggers Earrings
This design by Kim van Antwerp combines a delicate cluster of the dragon wing laser design dagger drops with a casing of Miyuki delica beads.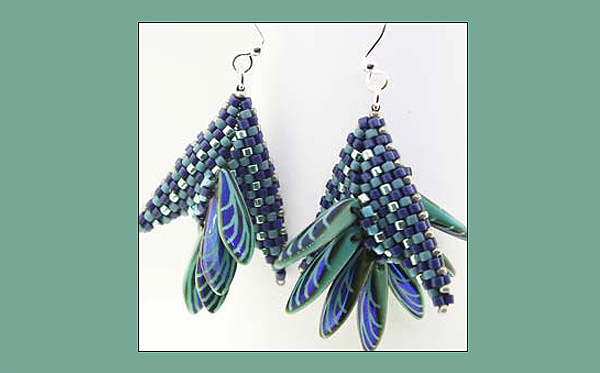 ---