Piros par Puca - the latest addition to Les Perles par Puca range
The Piros par Puca beads are the latest new beads by Annick Puca, the creator of Les Perles par Puca.  As they're designed to work with the thirteen other beads in the range you can create many more design options. the beads come in a range of the most popular colours so you can therefore enable them to be combined with many other shapes.
New Piros par Puca Beads
The new Piros beads have 2 holes and measure 5x3x2mm. Their shape is cleverly designed to make these little spacer beads very versatile.  We have some lovely free downloadable patterns from Annick Puca to show you just some of the ways that the new Piros beads can be used.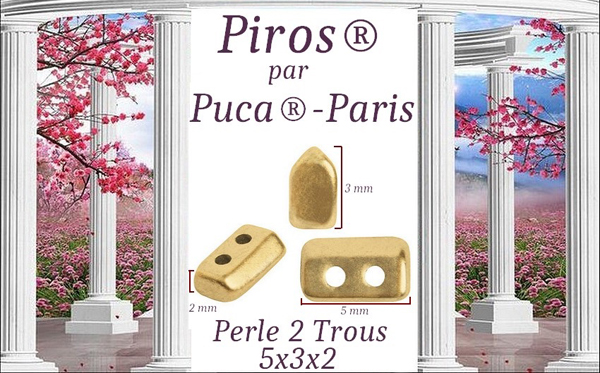 Piros par Puca Projects
Pacome Necklace
This stunning necklace shows just how versatile these little beads are.  Here they're used to highlight the Kheops and Samos par Puca beads and to create a beautiful decorative edging.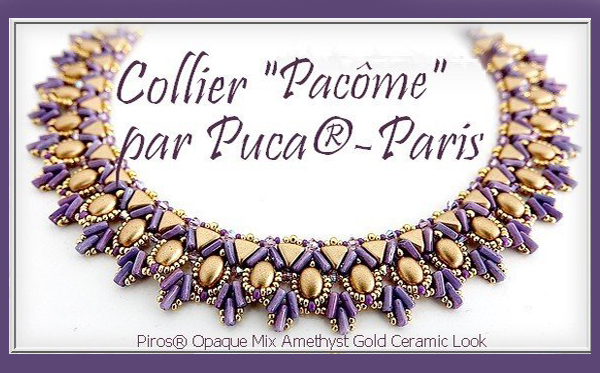 Pepita Bracelet and Beaded Bead
This bracelet uses the Piros beads to create a delicate symmetrical motif.  And, if you love beaded  beads, there is also a free pattern for the Pepita Beaded Bead which would look very elegant on a long pearl necklace.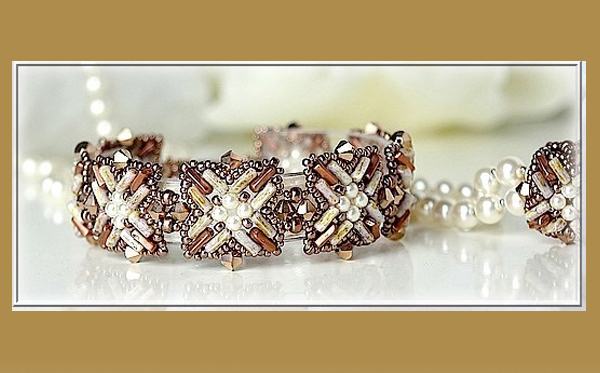 Prisca Bracelet and Sautoir
The slim Prisca bracelet shows off the delicate shape of the Piros beads which also lend themselves to a lovely seed bead edging.
The Prisca Sautoir pattern uses this design to create  a long multi-colour necklace to wear in several strands or to knot.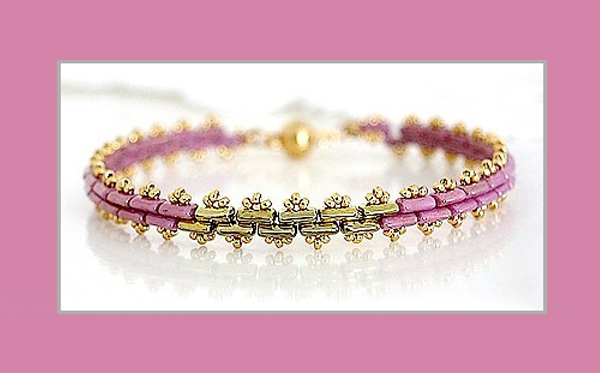 Pilar Pendant
Moreover, the Piros bead really lends itself to circular designs.  As you can see, it makes a lovely embellished edging around the Kheops beads and is also used as a divider with the Samos beads in the centre.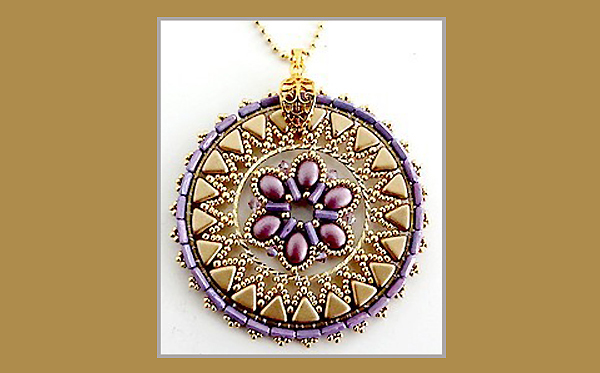 Patty Necklace
Here the Piros beads are used as a spacer with the Paros and Ios beads with the shaped edges of the Piros beads creating an elegant shape.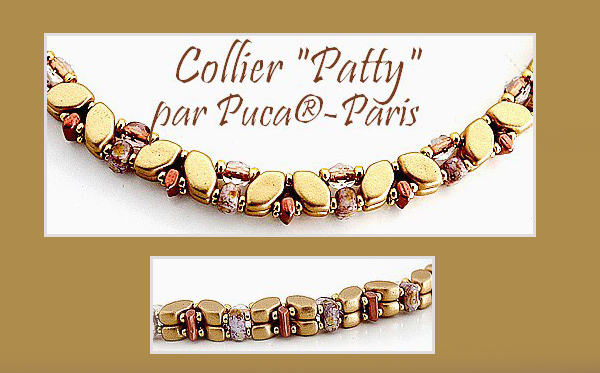 Pam Ring or Brooch
Finally, you can also use the little Piros beads to make a lovely circular surround.  You can combine theme as here, with a 25mm Cabochon par Puca to create this gorgeous Pam ring.  You could also make a lovely brooch or feature and 18mm cabochon instead.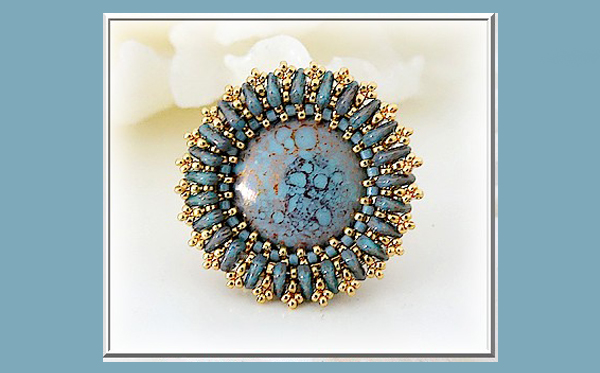 You can view the Perles par Puca beads here
You can view the Cabochons par Puca here
---