The Kos par Puca beads are a very versatile addition to Les Perles par Puca range.  Their half-moon shape can be used as it is, paired with another Kos bead to form a round or used with any of the other beads in the range.
Kos par Puca Beads
These Kos par Puca beads are half-moon shaped 2-hole beads which measure 6x3mm.  They 're designed to work with the rest of the par Puca beads to give many creative options.
This simple but versatile bead works well as a half-moon shape but also works beautifully in pairs to create a circular shape.
They come in a lovely range of colours which are easy to mix and match with many other Czech glass beads.  View the Kos par Puca beads here
Kos par Puca Projects
We have some lovely projects designed by Annick Puca to give you some ideas for using these pretty beads.
The Kos beads are great for a quick make as this project shows.  The rounds formed by combining two Kos beads look elegant edged in seed beads and alternating with round pearly beads.  Try pairing different colour Kos beads together for an edgier look.
The multi-tiered Amelie bracelet below just takes this idea a step further to create a chunky piece of jewellery.  Again, try vary the colour combinations for a different look.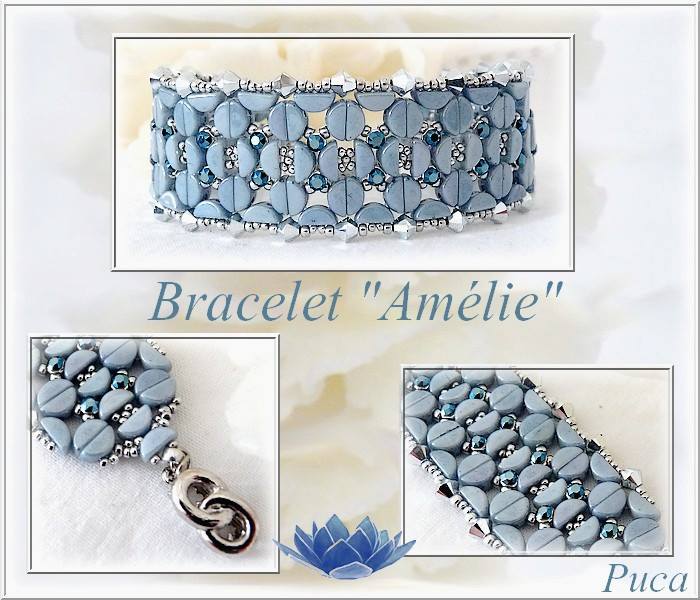 The Kos beads also work very well with the other shapes in Les Perles par Puca range.  The Summer bracelet combines them with the popular Arcos, Samos and Minos par Puca beads for a sophisticated bracelet.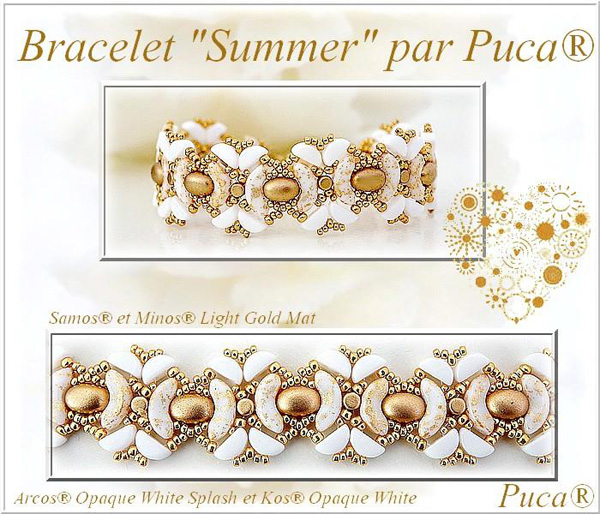 The Forever bracelet also pairs them with the Arcos beads which echo the curve of the Kos beads to form a very pretty design.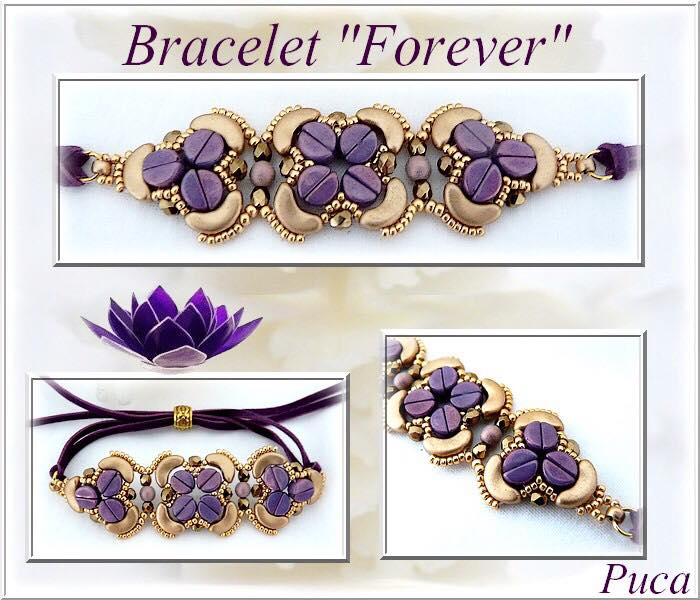 The project below shows how you can use the Kos par Puca beads to make a pretty edge for a bracelet.  In this design they're combined with the Samos and Paros beads.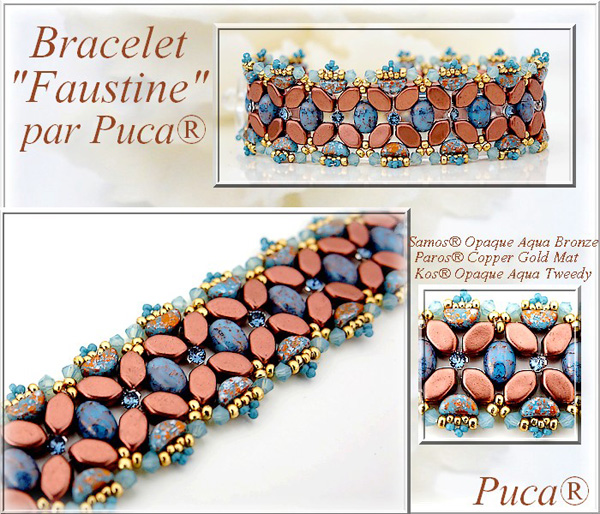 They also work well flanking the popular Amos bead.  This very striking necklace uses bold colour contrasts to create maximum impact.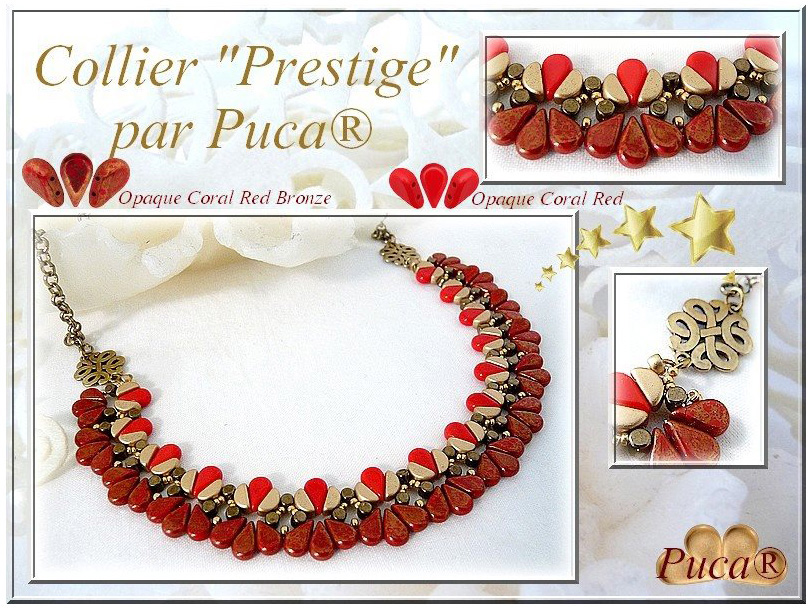 This idea is taken a step further with the Siane Neckacle.  The Amos par Puca beads are again flanked by the kos beads but Paros, Arcos and Minos beads are also incorporated to create a very elaborate design.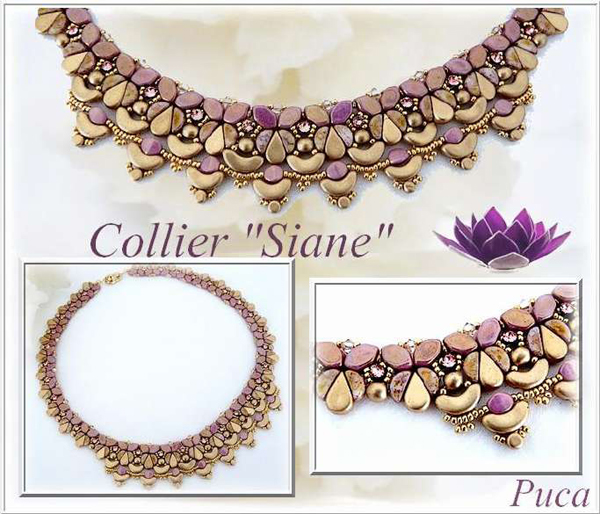 Finally, if you love beaded beads, trying makeing this pretty pendant design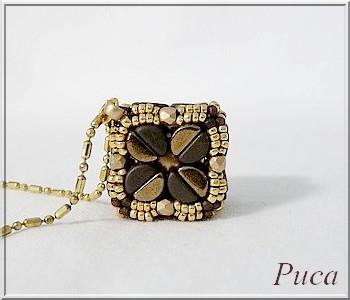 ---