Ilos par Puca beads - one of Les Perles par Puca range
The Ilos par Puca beads are cone-shaped one-hole beads which have been created by the Parisian jewellery designer, Annick Puca, to work on their own or to be combined with the other beads in Les Perles par Puca range.  They're great for edging a bracelet or necklace and also make beautiful rope necklaces and beaded beads.
The Ilos par Puca Beads
These little 5x5mm cone-shaped beads add a new option to the rest of Les Perles par Puca range .  You can find them in a selection of the most popular colours including matt metallic and metallic suede shades, subtle chalk shades and zingy splash colours.
You can view the Ilos par Puca beads here
These versatile little beads can be used in many ways.  They're perfect for edging a piece of jewellery and work with many of the other Perles par Puca beads.  This stunning bracelet shows them here with Samos, Arcos, Amos, Kos and Ios beads.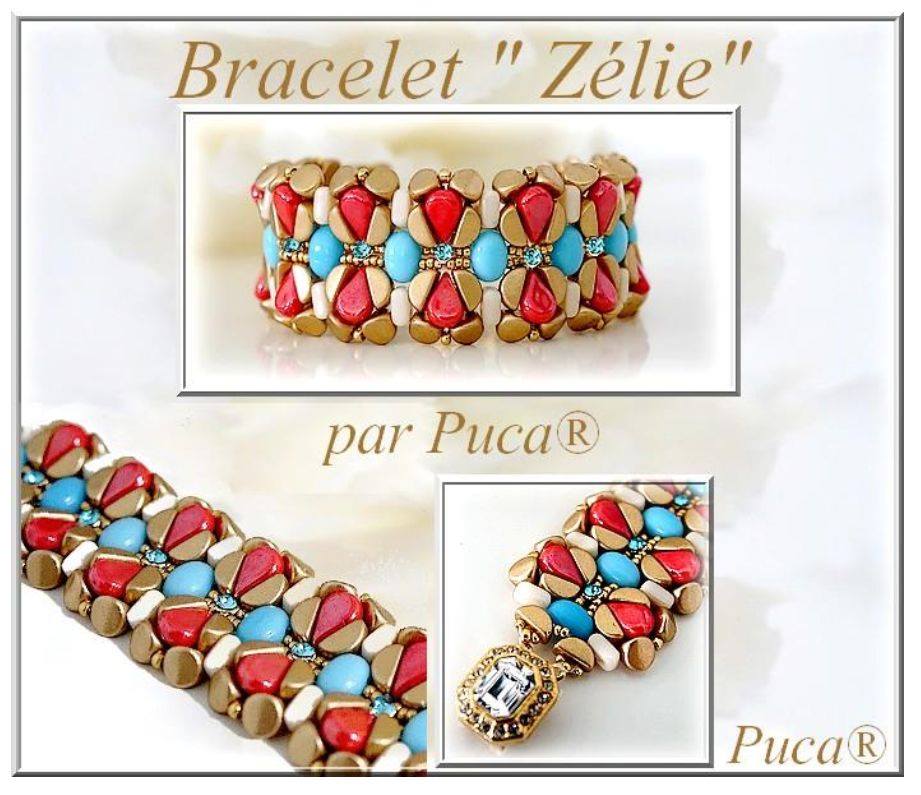 Ilos par Puca Projects
We have a number of free downloadable projects designed by Annick Puca to show you some of the ways you can use these beads.  View all Ilos par Puca projects here
This pretty bracelet is easy to make and shows how the rounded Ilos par Puca beads fit nicely into the curve of the Arcos par Puc beads.  The handy little Minos par Pucas are used to add another highlight between the seed bead strands.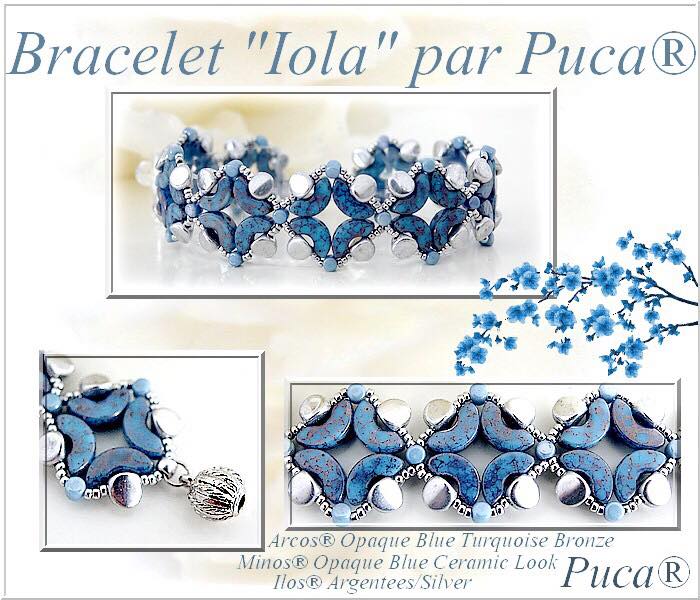 The cone shape of the Ilos beads lends itself to circular designs and is perfect for making a rope necklace.  They also make a lovely toggle to finish a piece of jewellery.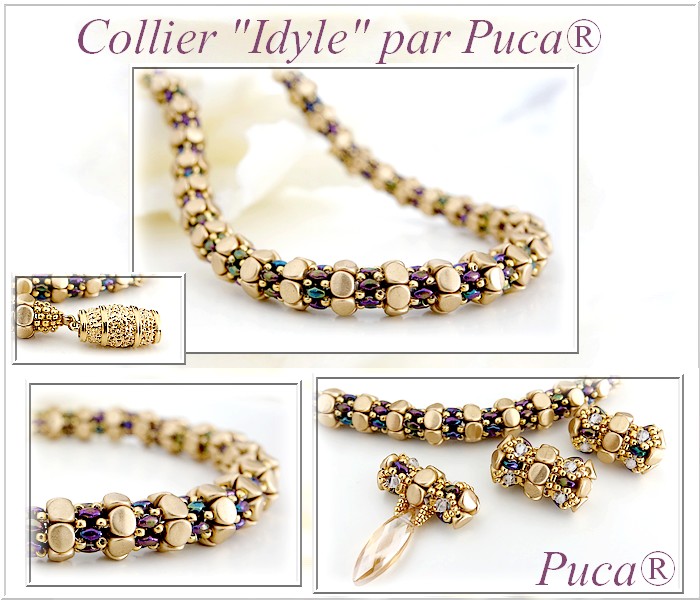 These Ilos beads also work well with the Paros par Puca beads to make a chunky necklace design.  The seed bead edging adds delicacy and elegance.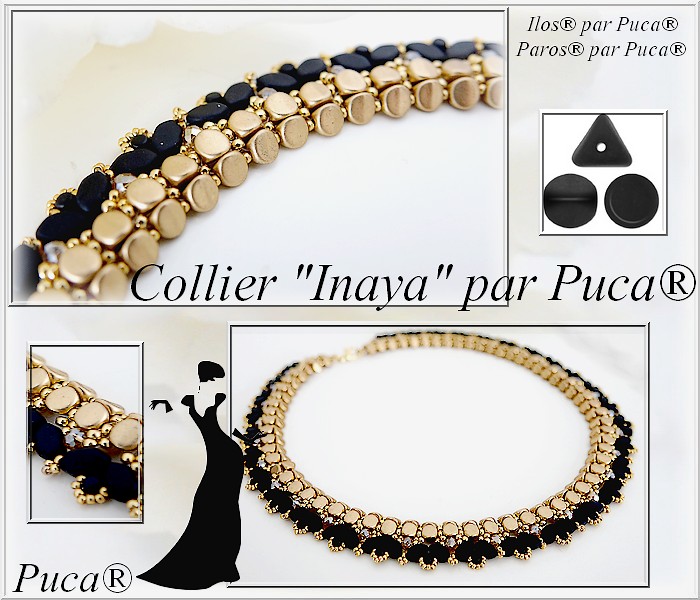 These beads are also great for making little motifs.  The Ysaline necklace is another way of combining the Ilos beadswith the Arcos par Pucas.  Here the motifs are linked together to make a necklace but they can also be used to make a lovely bracelet.
If you love beaded beads, the cone-shape of the Ilos beads are perfect for creating them.  Here they're linked together to make a lovely bracelet with Ilos being used again to make strands to finish the necklace.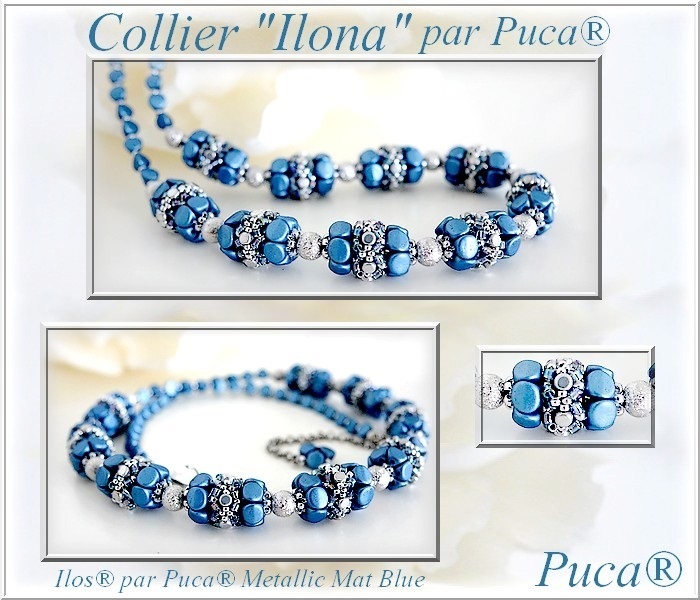 The Ilona beaded beads are also perfect for making beautiful long dangling earrings.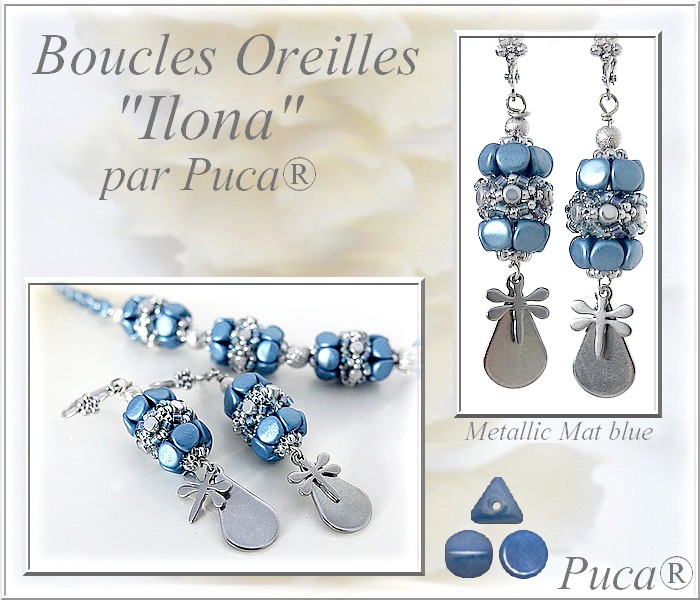 The beaded beads also make lovely ends to the strings for a bag.  The beads could, of course, also be linked together to make a piece of jewellery.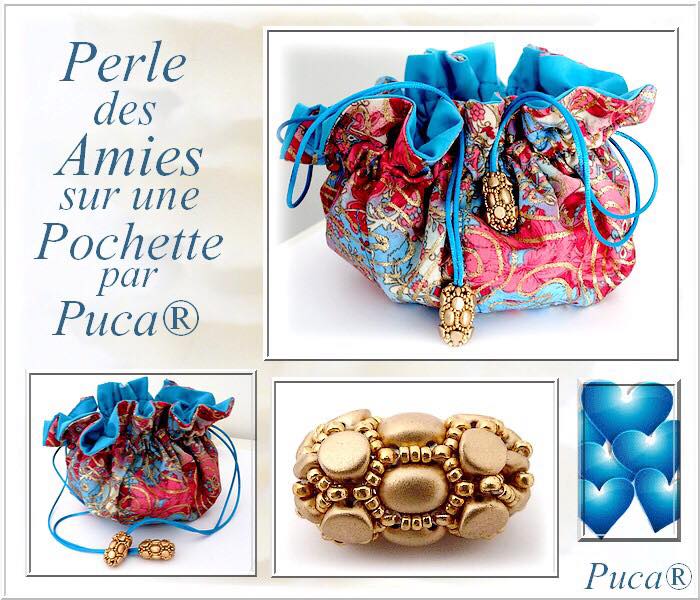 Here's another design for beaded beads on this little drawstring bag.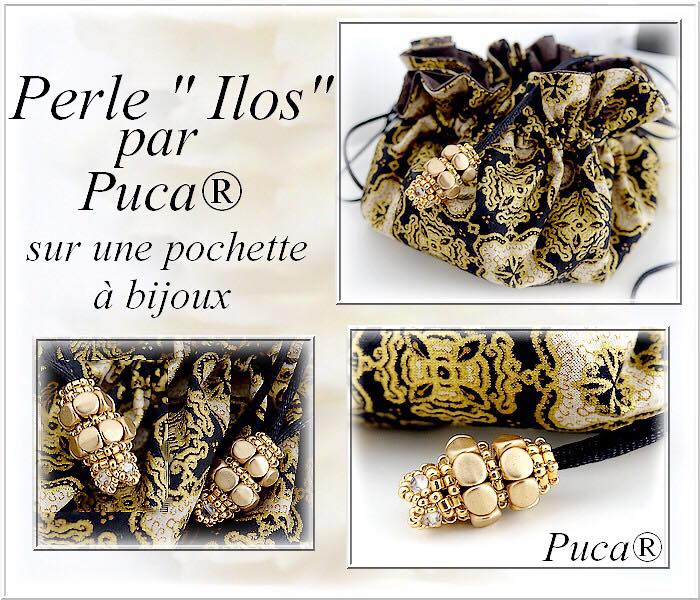 Finally, the Ilos par Pucas also make a lovely edging for a circular pendant.  Here they're shown around a large cabochon par Puca.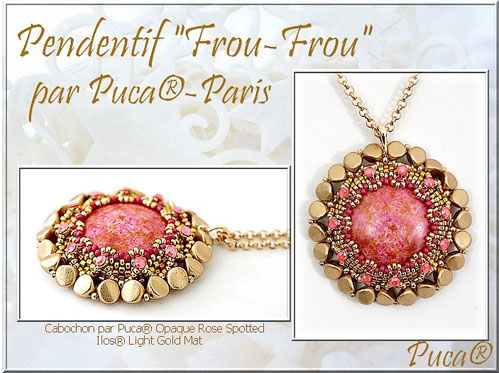 This design also uses them to edge an 18mm cabochon.  Here they're used to make a striking ring but it could also be adapted to make a pendant.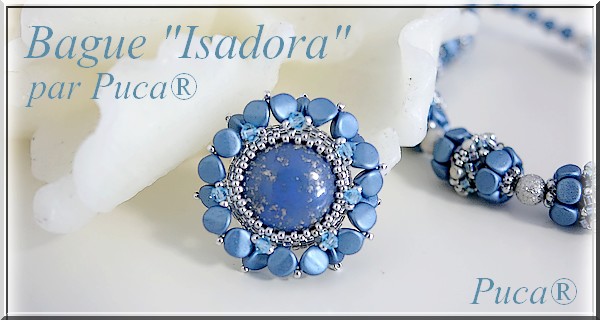 ---