Versatile Czech Glass Pinch Beads
These versatile little Czech pinch beads are great for adding a contrasting shape to your beadwork.  Their shape means they work well with many other Czech glass beads to give added texture or contrast.  They're  also very handy for edging your jewellery and come in a wide range of the most popular colours.
Czech Pinch Beads
These traditional Czech pinch beads measure 5x3mm and are a very hady addition to your beading stash.  They come in a wider range of colours, including the popular matt metallics, bright opaques and subtle chalk shades.  You can view the pinch bead colour range here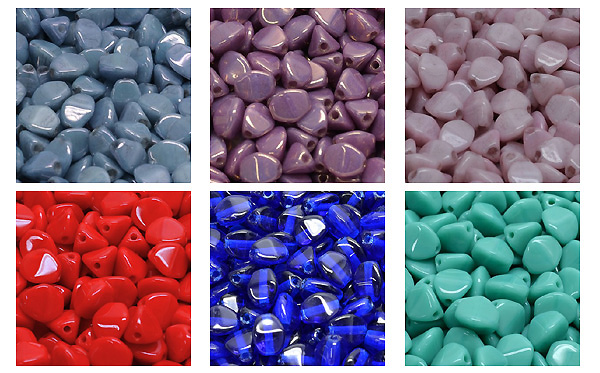 Czech Pinch Bead Projects
We have some pretty projects with this versatile beads that you can download from the pinch bead section.
These glass beads are very easy to use.  This cross-weave style bracelet just adds a few little seed beads to highlight the simple but elegant shape of the Czech pinch beads.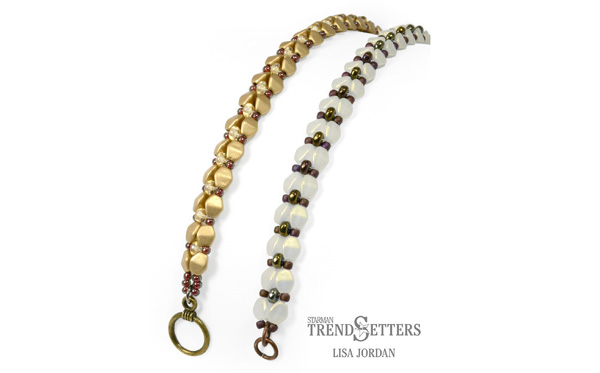 The pinch beads also combine will with other beads to give added interest to your jewellery.  This wrap bracelet design by Matubo combines them with the ginko and rulla beads.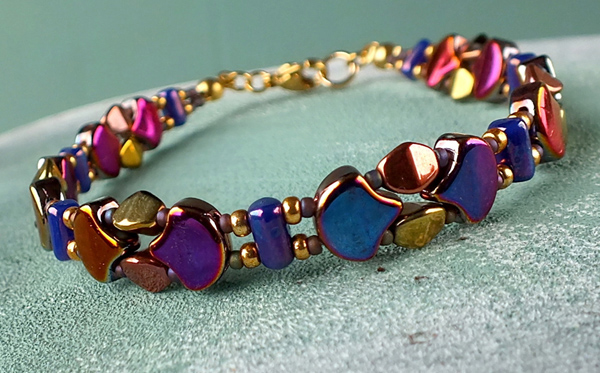 Their oval but facetted shape enables them to combine particularly well with Czech glass fire-polished beads.  The top tubular bracelet uses small 3 and 4mm firepolished bead for contrast.  The lower bracelet pairs them with 4mm fire-polished beads to give a lovely textured effect.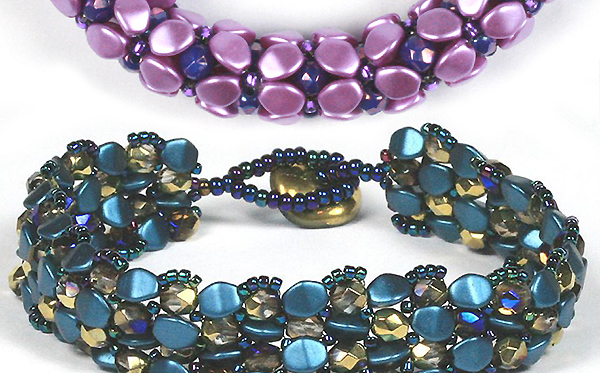 They're also particularly good for edging jewellery.  This design from the Starman TrendSetters uses them to add a highlight to the ginko motif.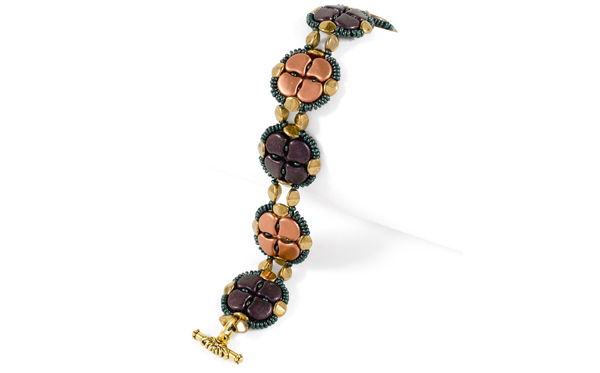 The Nardo earrings design by Matubo uses them to more dramatic effect where the pinch bead edging echos the shape of the superduos.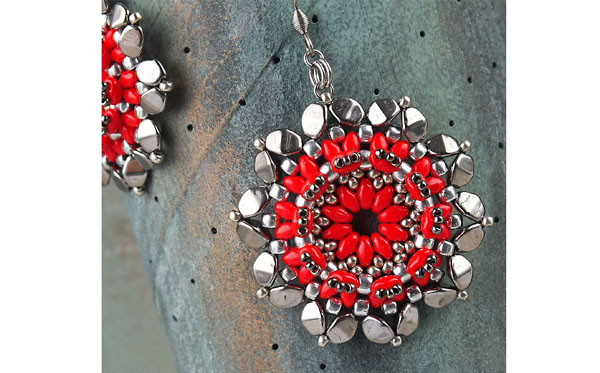 Another design from Matubo, shows how effective they are as a surround to a rivoli, adding an extra dimension of interest and complementing the focal stone.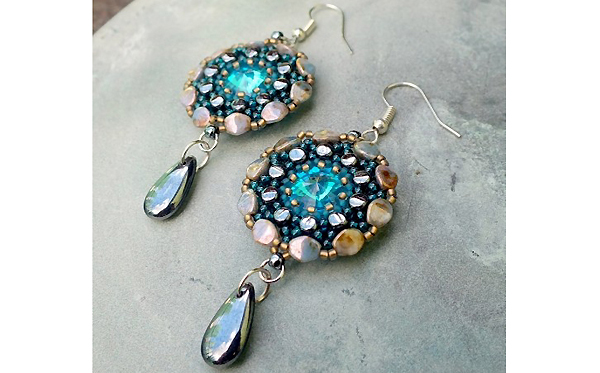 The Cilaos Pendant combines the Czech pinch beads with Kos, Paros and Minos beads from Les Perles par Puca range to create a more complex design.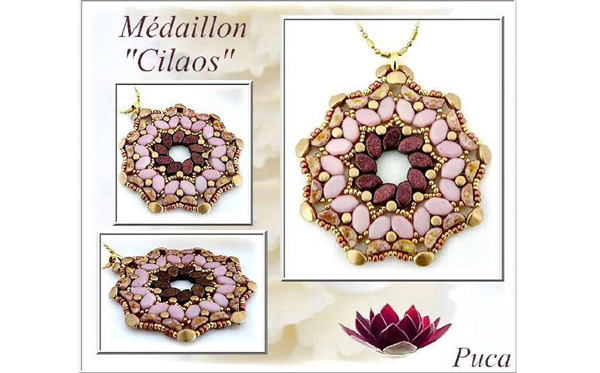 They're also great for making beaded beads.  The Harvest design from Preciosa is a simple but very effect design that makes a lovely bracelet or necklace.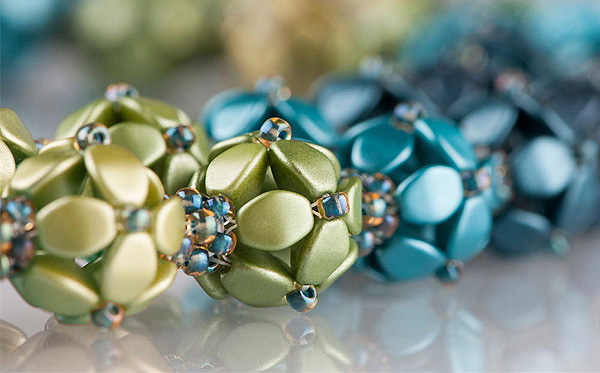 The more complex Lily Beaded beads necklace from Matubo again shows how well they work with superduos.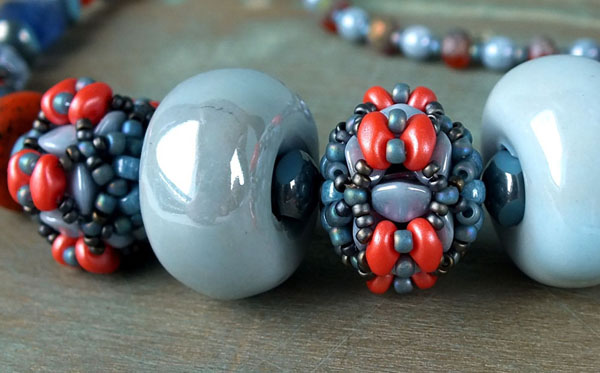 ---