The Arcos par Puca beads are one of the most popular of Les Perles par Puca.  Their curved shape lends itself to a host of creative designs and we have many great projects to inspire you.
Arcos par Puca Beads
The Arcos par Puca beads are rightly one of the best-selling beads designed by the Parisian jewellery maker, Annick Puca.  These innovative 4x10mm beads have a beautiful curved shape and 3 holes.  The triple holes mean that there are are many design options and we have picked some of our favourites for you. View Arcos par Puca beads
Arcos par Puca Projects
We have picked just some of the many projects from Annick Puca available on our website to show you just how beautiful and versatile this bead is.
The curved shape of the Arcos beads lend themselves to symmetrical designs and circular shapes.  Just place two together for a pretty motif.  This bead is very easy to use for a quick but elegant make as this bracelet design shows.  The three holes in the arc make it easy to hold edge with seed beads and hold them in place.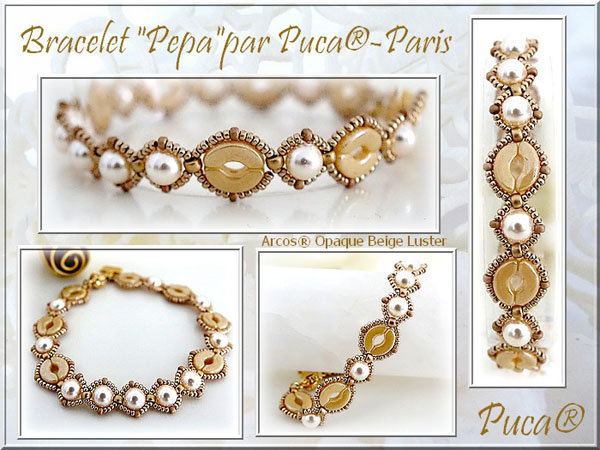 This pretty Forever bracelet design develops the circular motif concept.  This time the Arcos form a pretty frame to the small circular shapes created by a pair of Kos par Puca beads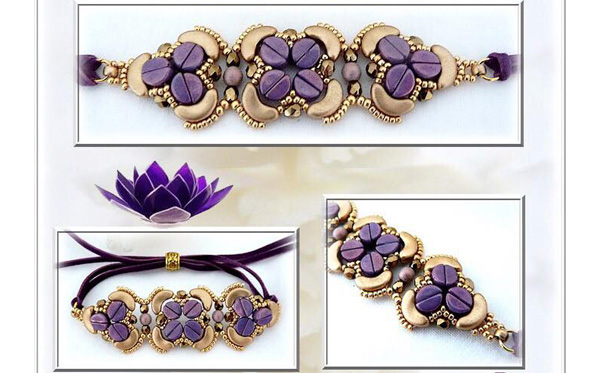 The circular theme also works very well on a necklace.  The Suzanne bracelet adds Amos par Puca drops to create a very elegant design.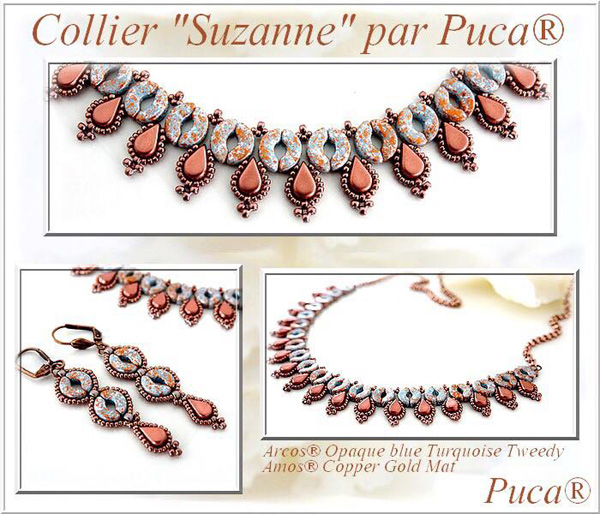 The Imani necklace shows how beautifully the Arcos beads combine with the curved Helios par Puca beads.  The little Minos par Pucas fit neatly into the inner curve on the Arcos bead.  They sit perfectly inside a pair of the Arcos par Puca beads.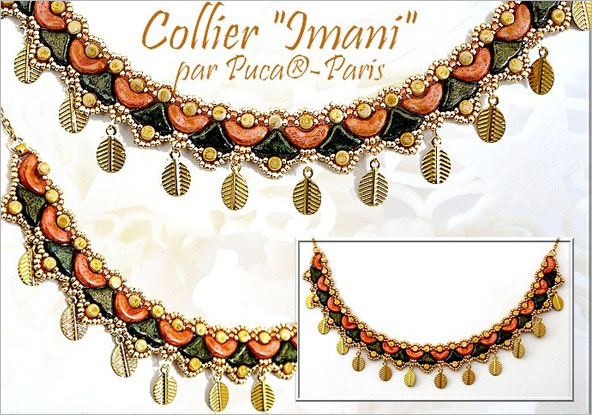 The Heloise necklace shows just what can be achieved when combining the Arcos beads with other beads in Les Perles par Puca range.  Here they're combined with the Samos, Helios and Amos beads.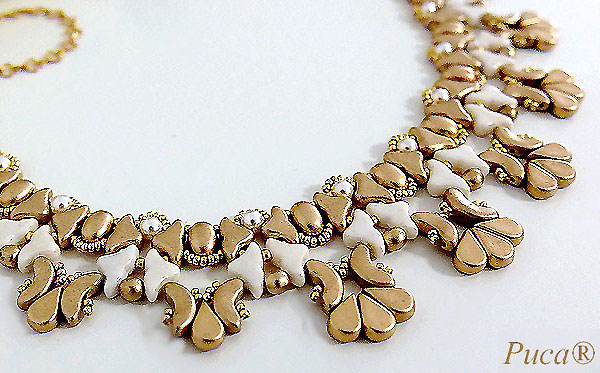 ---