High Quality Czech Crystal Components
Preciosa Crystal beads, pearls and stones are renowned for their cut and colour.  We now stock a great range of Preciosa Crystal bicones and round facetted beads.  We also have a lovely selection of round pearls and pretty drop pearls.  Plus we have a good range of the most popular round flatbacks no hotfix and flatbacks hotfix stones.
Preciosa Crystal Beads, Pearls and Stones
For five centuries, Preciosa has been blending ancient tradition with the most innovative new technologies to create top quality crystals and fine jewellery stones.
You can view our range of  Preciosa Crystal beads, pearls and stones here
Preciosa Crystal Beads
These Preciosa Crystal machine cut beads are expertly crafted with great attention to detail and a range of classic shapes.  Their quality, sparkle and colour range make them ideal for jewellery making.
Preciosa Crystal Bicones
Bicones are the most popular bead shape and Preciosa have a great range of colours with over 60 core colours to choose from.  Many of these are available with different finishes including AB half coated or fully coated.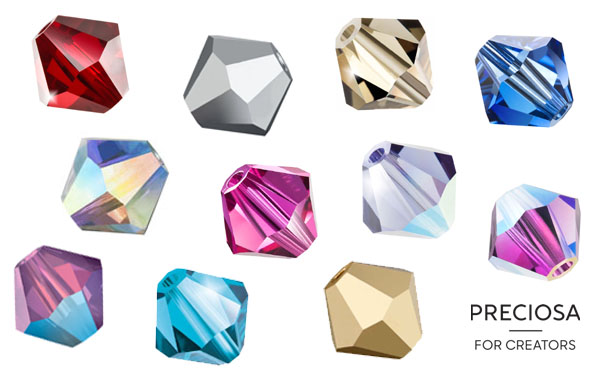 The Preciosa crystal bicones also come in matt and matt AB colours which look great on their own but also work well with the transparent colours.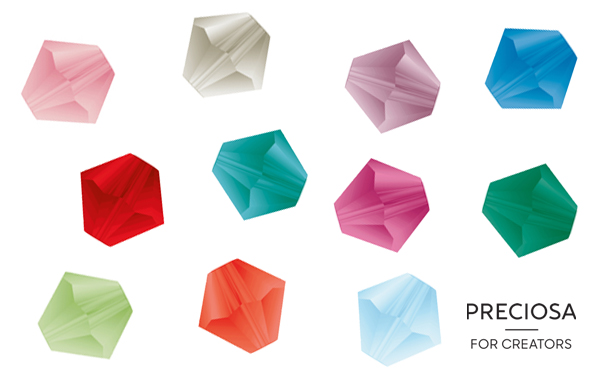 Round Facetted Beads
These beads are also very popular and come in the same range of crystal and crystal AB colours.  Their round shape and cut creates plenty of sparkling impact.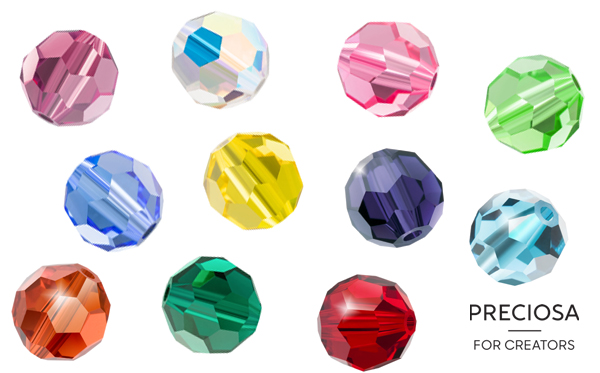 Preciosa Crystal Nacre Pearls
These pearls are created to look and feel like the real thing.  They contain a crystal core coated in several layers of nacre which gives them their signature silky-smooth finish.  They also come in a wide range of colours including pearlescent effects.
We stock a great range of the round pearls in sizes from 4mm to 12mm as well as some pretty pearl drops.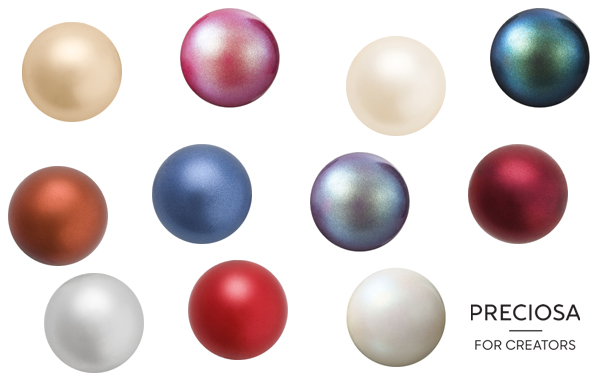 Preciosa Flatback Stones
The Preciosa flatback stones are renowned for their impressive light dispersion and extreme durability.  They come in a wide rainbow of colours and coatings.  We stock the top quality chaton rose Maxima.
Preciosa No-Hotfix Flatbacks
These have a highly resistant, multi-layer foiling that protects each stone against damage and enhances its brilliance.  They are easily applied to various carrier materials using a suitable glue such as appli glue.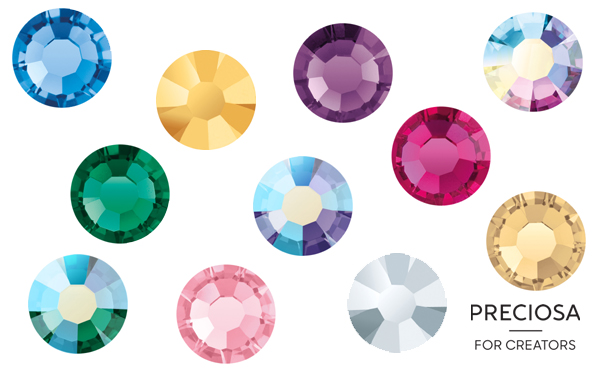 Preciosa Hotfix Flatbacks
These hotfix flatbacks have a special low melting-point adhesive that guarantees easy and precise application to a variety of materials.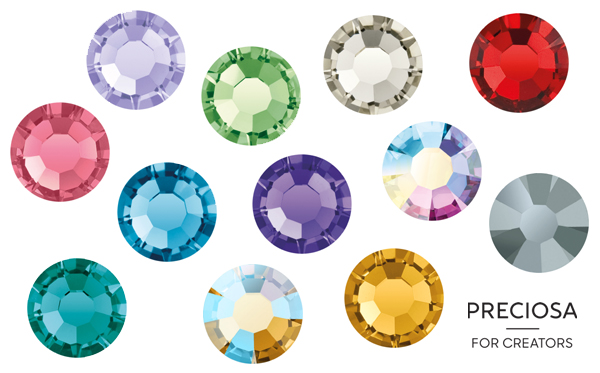 ---