CzechMates Tiles - One of Most Popular of the CzechMates Multi-Hole Beading System
The 2-hole CzechMates Tiles are one of the most popular of the Czechmates beads.  They're very versatile, easy to use and come in a lovely range of colours.  We have some great free projects and design ideas to show you how  to use this shape.
CzechMates Tiles
The CzechMates Tiles are one of the most popular of the twelve multi-hole beads that make up the CzechMates collection.  Like the rest of the CzechMates, they have large holes and rounded edges to minimise damage to thread. They measure 6x6x3mm and have the same distance between the holes as the rest of the CzechMates collection to maximise design options.
We stock over 70 colours in the CzechMates Tiles, including the vibrant new saturated metallic shades.  You can view all the CzechMates Tiles here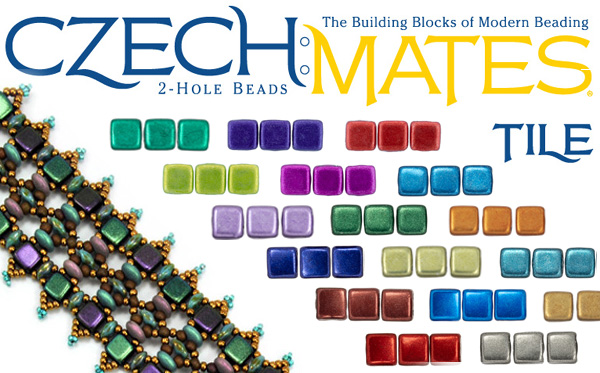 CzechMates Tiles Projects
The CzechMates Tiles are very easy to use. Most of the designs below are available with your order.  Please see our website for more information about these projects.
Try this pretty Tile Wrap Bracelet which alternates the tile bead with a simple superduo and seed bead design.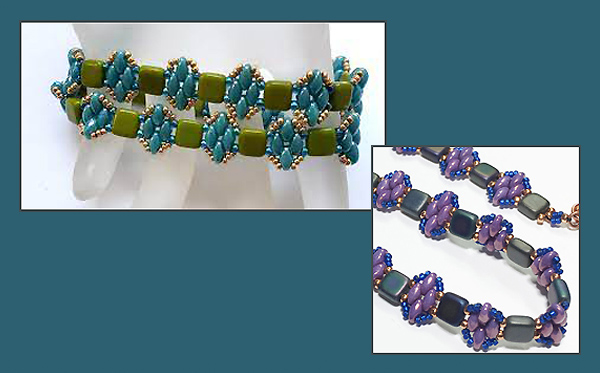 The Flower Lattice Bracelet is another easy but every pretty design, again using superduos and fire-polished beads for an effective contrast with the tile beads.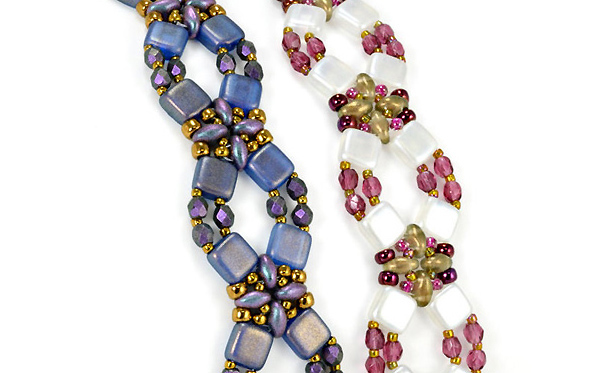 You can also mix the tile beads with any of the other CzechMates beads.  The double-tile bangle design shows them combined with the quadratiles which are the same size and shape but have four holes.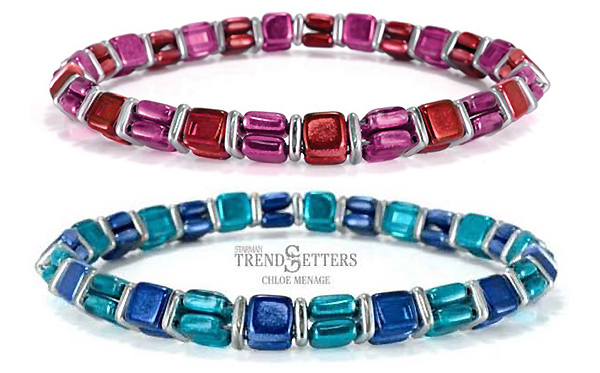 The Tile Beads are also very easy to embellish.  The Iced Ruffles Bracelet shows them just embellished with seed beads to make a frothy contrast with the simple tile shape.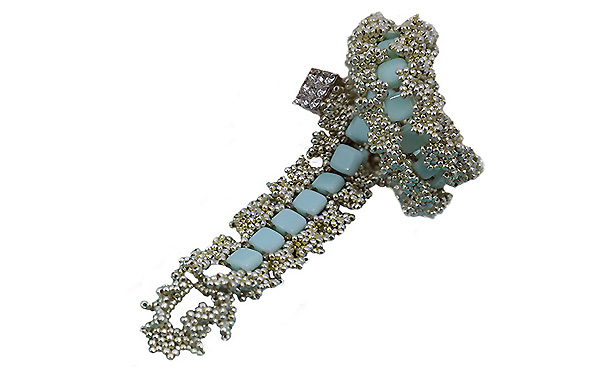 The very pretty Marrakesh Bracelet combines the tiles with the 2-hole 6x3mm bar beads and is also embellished with miniduos and other small beads.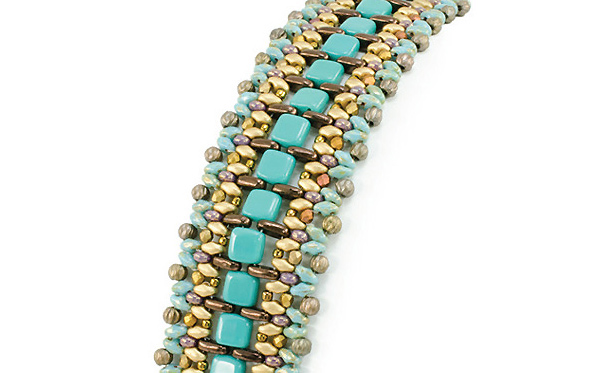 The gorgeous Shapeshifter Bracelet combines the tiles with CzechMates 6mm lentils and adds a lovely seed bead picot edging to embellish them.
The tiles can also be used for much more complex designs as the examples below show.
This X-factor bracelet pairs the tiles with the quadratiles again to make a more 3-dimensional design.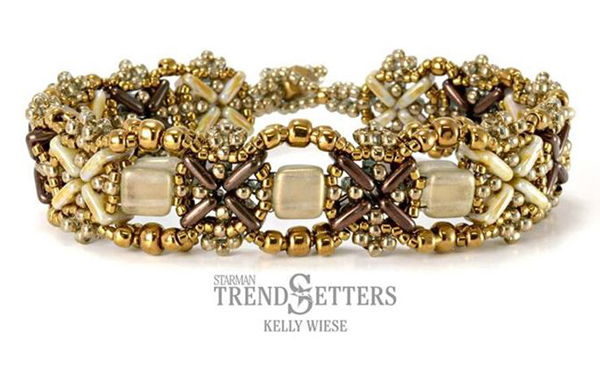 Here, the Quatrafoil Bracelet tiles and quatrafoil lentils are used to create heavily embellished motifs.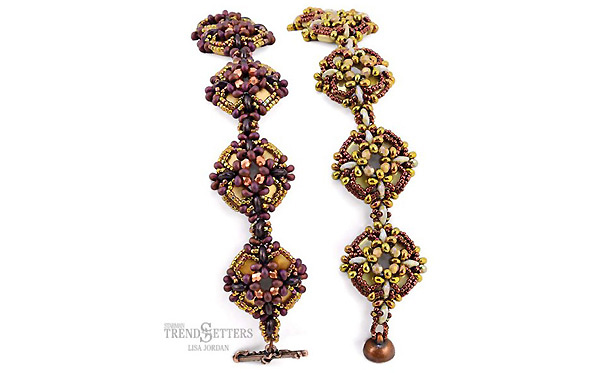 Finally, the Beauvais Bracelet combines the tiles with 2-hole gemduos to create a much more structural piece.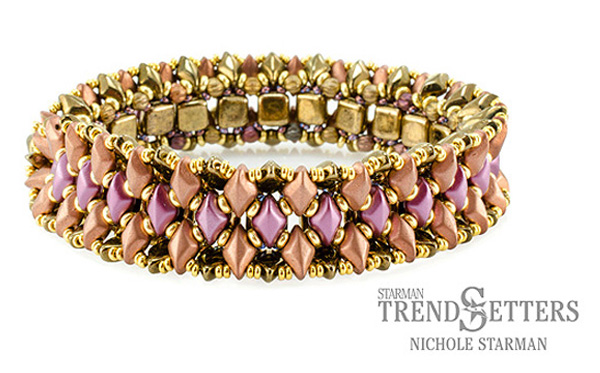 ---