Versatile 2x3mm fire-polished beads
These versatile little 2x3mm micro spacers are the latest addition to our range of fire-polished beads.  There small size and pretty rondelle shape makes them very useful to edge and embellish projects.  We also have some lovely free projects for you.
Fire-polished Micro Spacers
The  micro spacers are only 2x3mm and have a pretty rondelle shape.  These high quality Czech glass beads have a facetted surface which adds a lovely sparkle and texture to beading work.  They're very hand for edging and embellishing beadwork and for filling gaps between large beads such as 2-hole beads.  They're also good as an accent bead and for delicate projects.
They come in a range of versatile colours which you can view here
Micro Spacer Projects
You can use these beads in lots of different ways.  Try out some of the ideas shown in these projects, courtesy of the BeadSmith.
These Kally Earrings show the micro-spacers simply used to make a pretty edging.  They also fill in the gap between the large 2-hole gemduo beads.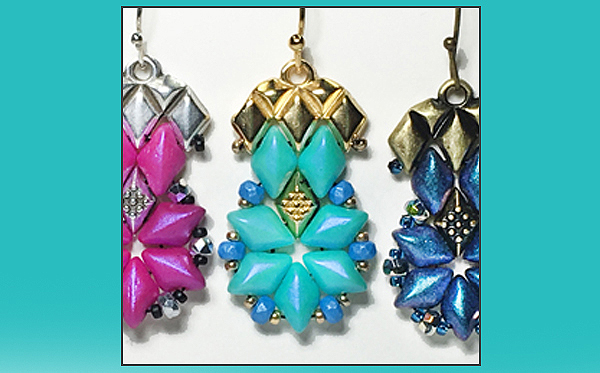 Galina's Path Bracelet also uses the micro spacers to edge the jewellery piece and fill the space between the large 2-hole honeycomb beads.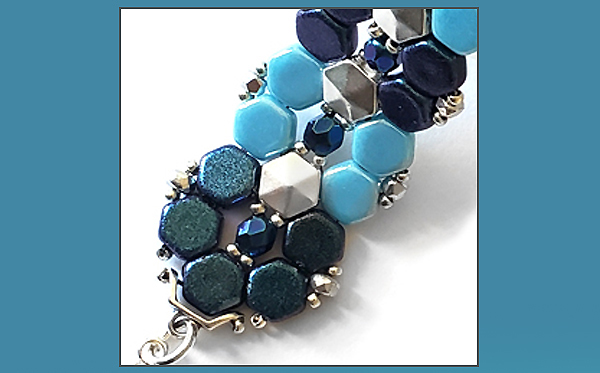 They are used in the same way with the big 2-hole kite beads in the pretty Agali Butterfly bracelet.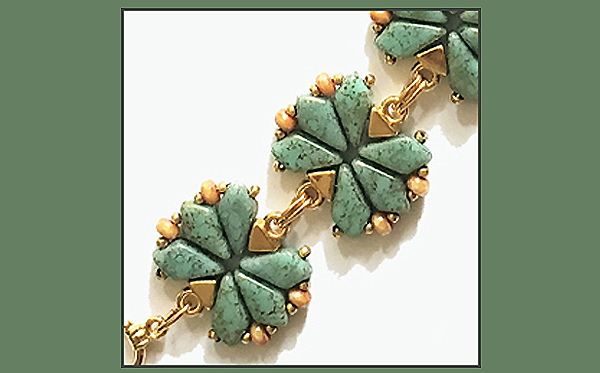 These small beads are also good for delicate projects like the Fayan's bracelet below where they are again combined with gemduo beads.
Similarly the Regalia bracelet, earrings and ring set uses them with both 8x5mm gemduos and the 6x4mm mini-gemduos to create an elegant effect.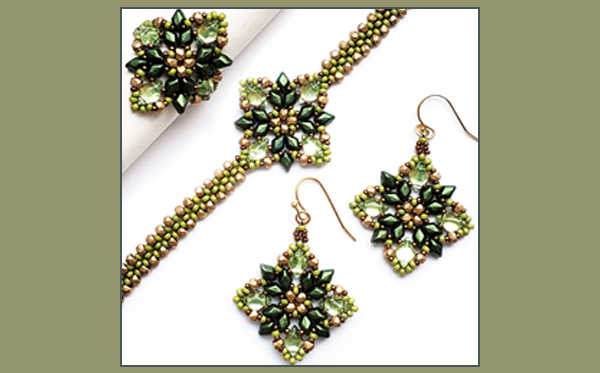 The Palace Walk Bracelet shows an alternative pattern which again combines the micro spacers with the mini gemduos to create pretty motifs.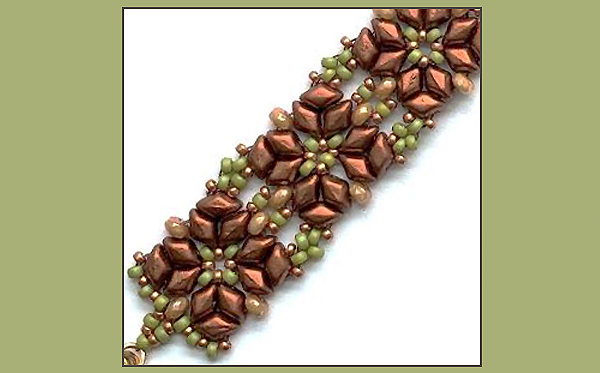 The micro spacers are also good for creating texture.  The flat spiral layering necklace projct uses them with seed beads to create a very versatile necklace that can be worn long or short, in layers and is good for combining with pendants.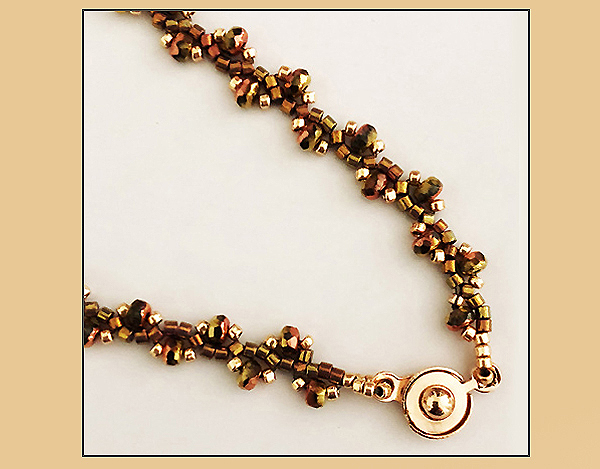 The Ginko Fusion Bracelet below has a more complex pattern with large 2-hole, paisley and baroque beads with the micro spacers uses as simple spacers to separate the different elements.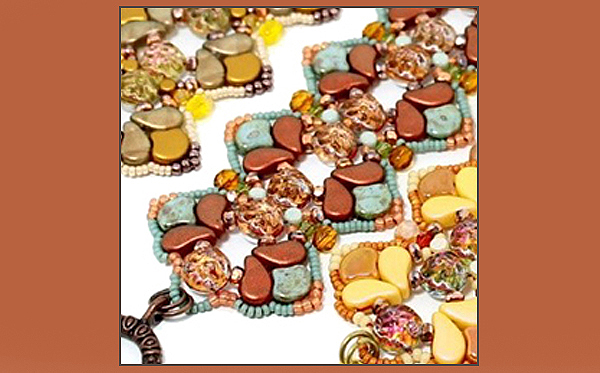 Finally, the Andromeda Bracelet uses the micro-spacers as a key element in the star-shaped design, contrastng with the paisley duos.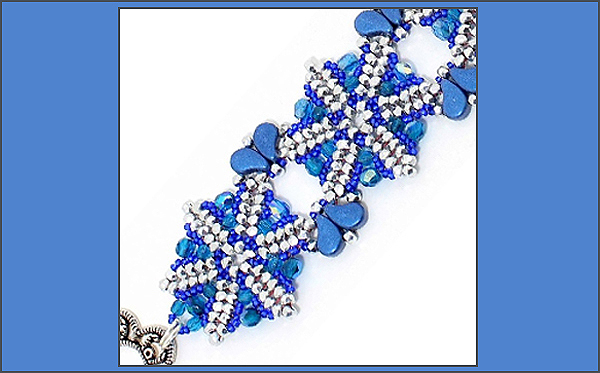 ---