Striking 2-hole beads for geometric patterns
These 2-hole 9x5mm kite beads can be used to make some beautiful geometric patterns and combine well with other geometric beads.  we have some lovely design ideas and projects  to show you some of the many ways you can use these unusual multi-hole beads.
2-hole Kite Beads
The kite beads measure 9x5mm and their shape makes them particularly good for strong geometric patterns.  Used on their own, you can make a striking design just with contrasting colours as in the design below.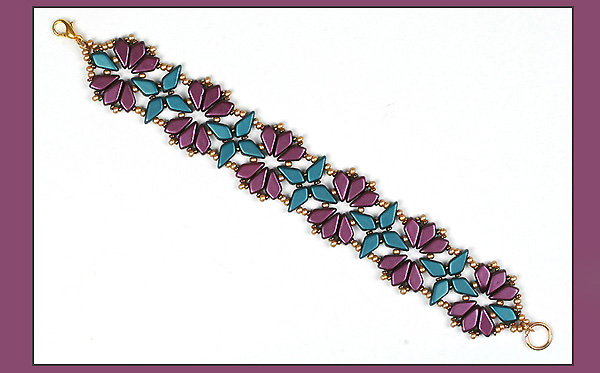 They also work well with other beads such as fire-polished beads.  The necklace and earrings design combines them with fire-polished and round beads in the same blue lazure shade.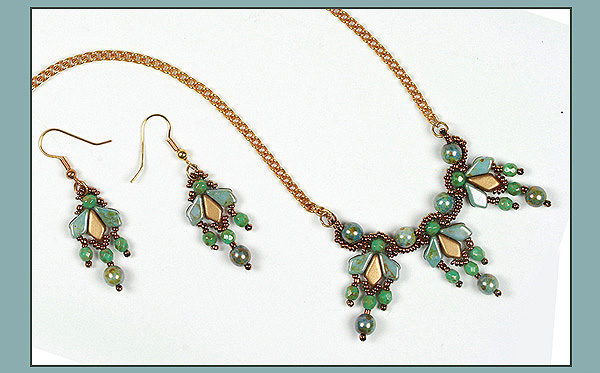 Kite Bead Projects
We have some lovely free projects, courtesy of BeadSmith.   Try these pretty peacock earrings to show off the shape of the kites.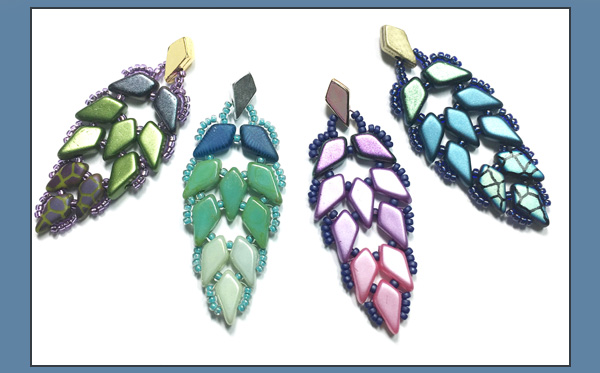 The Agali Butterfly Bracelet is another easy way to show off the shape of these beads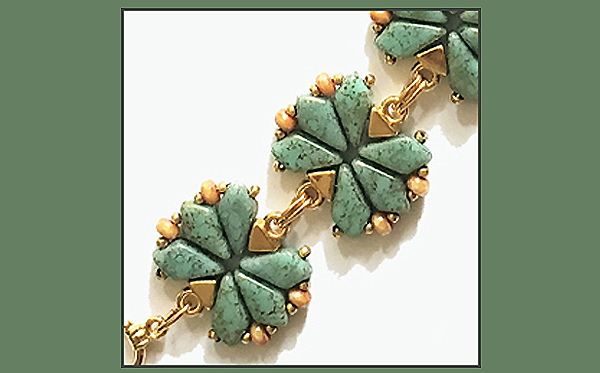 You can download this Mandala pattern to make an easy but striking necklace with the interlocking kite beads.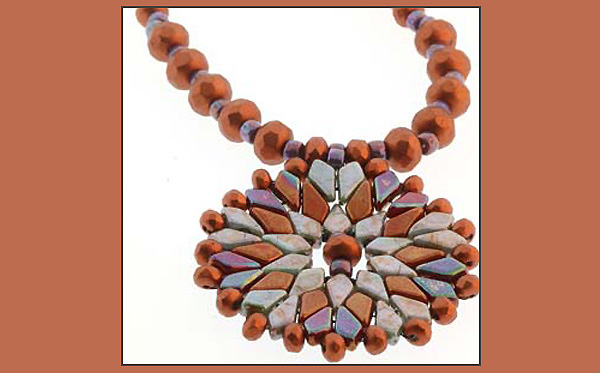 The kite beads are also very good for combining with other angular shapes.  Here they're combined with 2-hole silky beads to make bracelet components.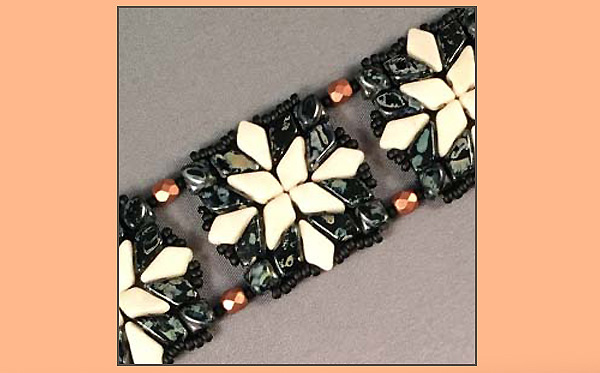 The kite beads also work well with geometric shapes such as the popular 8x5mm gemduos.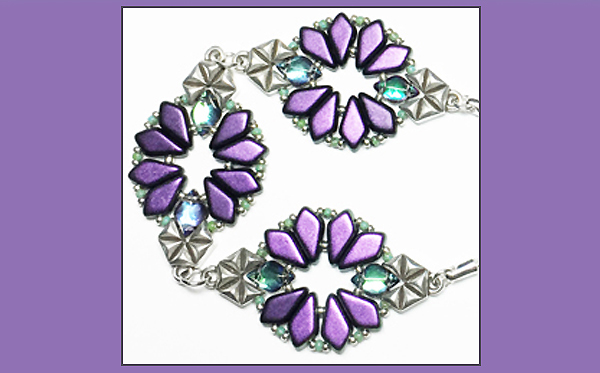 The Rhozanne Pendant has a features honeycomb beads in the centre with gemduos, kites and ginkos radiating outwards.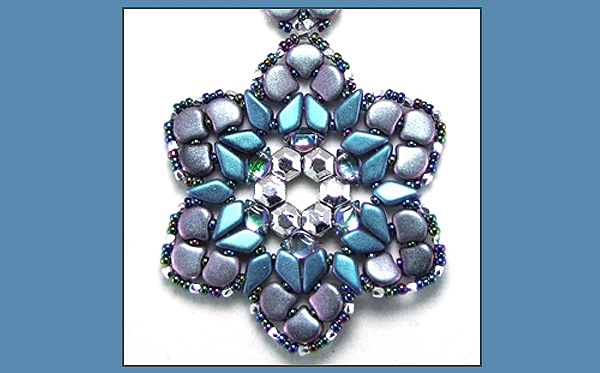 The kites are combined with Arcos, Tinos and Minos par Puca beads if the cuff below for an ornate look.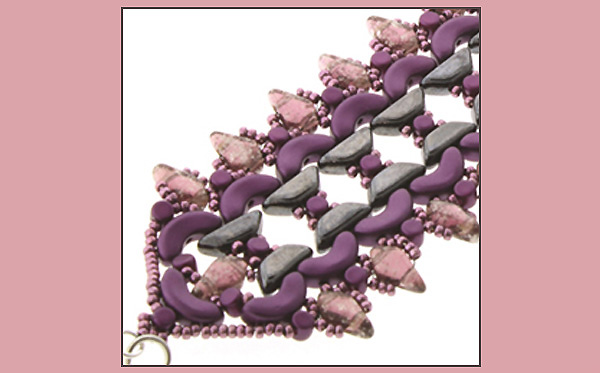 They can also be used for give a layered effect, a bit like petals, as with the pretty pendant and earrings set below.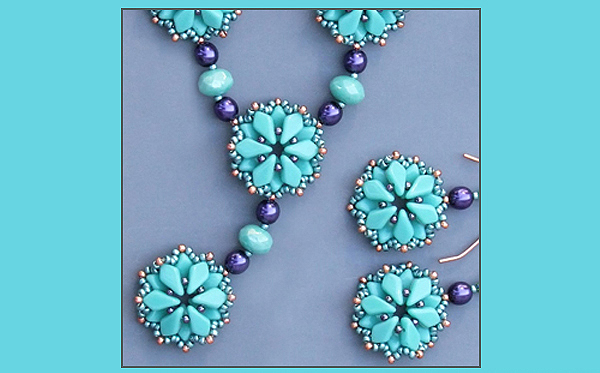 A different layered effect is created by combining them with gemduos and mini gemduos in the lovely design below.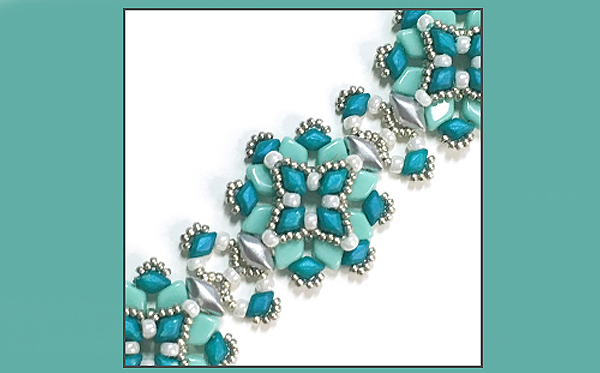 Finally, for lovers of beaded beads, we have a project featuring these unusual beads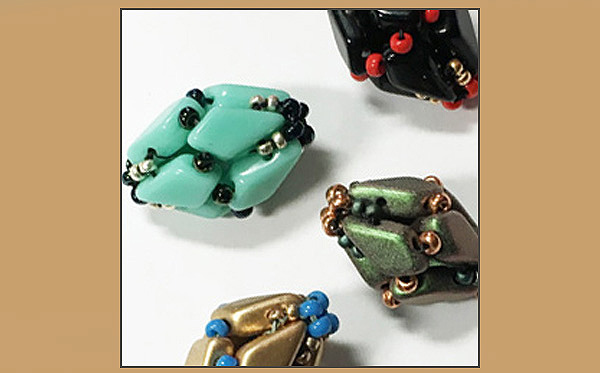 View the kite beads here
---