We love beaded beads jewellery and here are some of our favourite beads to use plus projects and design ideas.  They use a wide variety of beads from fire-polished beads, bicones and pearls to multi-hole beads like candy beads and CzechMates crescents.
Beaded Beads Jewellery Projects
Beaded beads are a great way to make unusual and interesting jewellery.  Here are some projects to get you started and inspire you with lots of other ideas.  You will find them in the relevant beading section – just click on the pink Projects download button to see them.
These 3x8mm 3-hole cali beads are a great way of quickly making pretty beaded beads that can be strung on a chain or piece of cord.

The 3x5mm pinch beads make lovely beaded beads jewellery
These little pinch beaded beads can easily be adapted to make pretty earrings and bracelets as well as necklaces.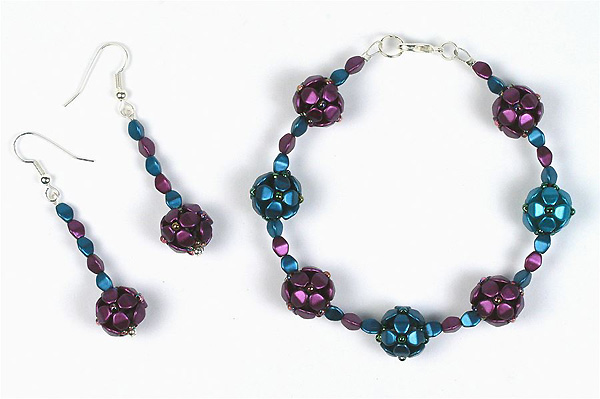 The rounded shape of the Preciosa candy beads also lends itself to making beaded beads jewellery.
This gorgeous tasselled pendant design by Preciosa uses the 8mm 2-hole candy beads.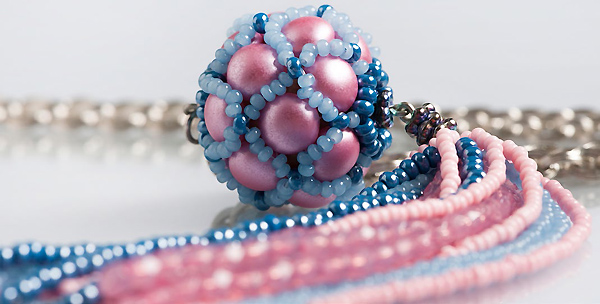 Design Ideas for Beaded Beads Jewellery
Fire-polished beads are widely available in a huge range of colours and are easy to use to make beaded beads.  If you have a large hole each side of your beaded beads you can "plug" it with a decorative bead such as a bicone.  They are come in a range of sizes so you can try out different effects to create something delicate or more chunky.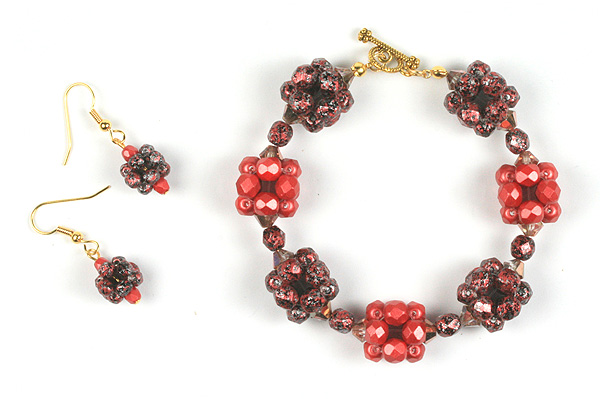 Pearls also make great beaded beads and work well with fire-polished beads and bicones.  Here we made smaller beads with the bicones and fire-polished beads for added interest and contrast.  A beaded bead makes a lovely dangle for a necklace or bracelet, as well as pretty earrings.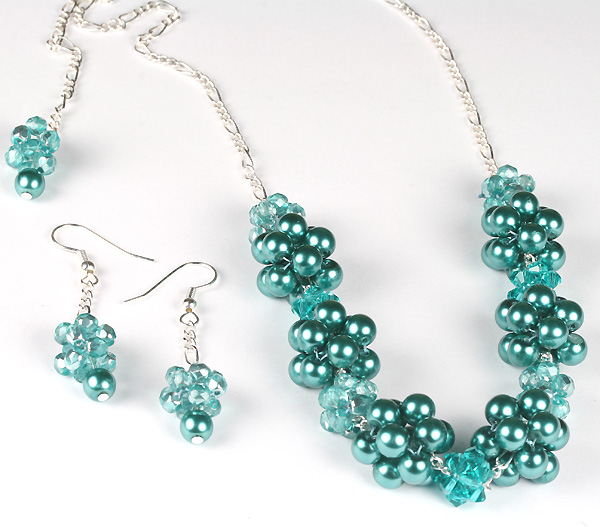 Multi-hole beads are also very good for making beaded beads jewellery.
The 2-hole candy beads are easy to use and come in 6mm or 8mm sizes.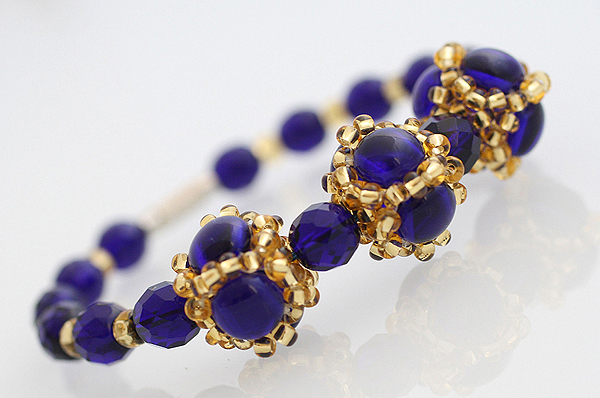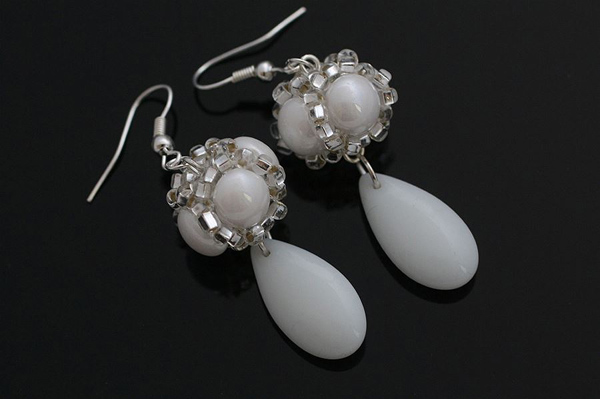 The candy beads can also be used to make much more elaborate designs.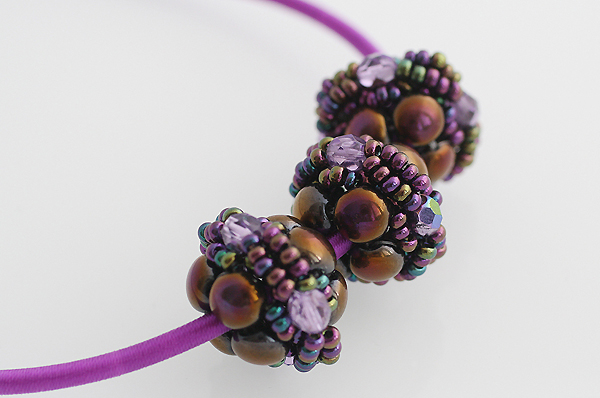 The curved shape of the 3-hole CzechMates 3x10mm crescents is also very good for making beaded beads.  Here a smooth round bead is used to neaten the end of the beaded bead and embellish it.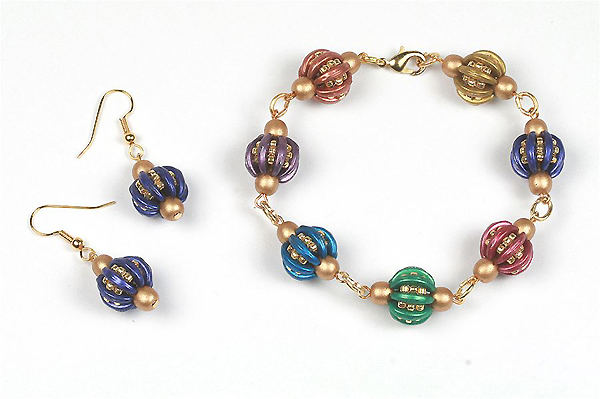 Angular beads such as the Diamonduos nest neatly together to make an striking tubular bead plugged with a large pearl.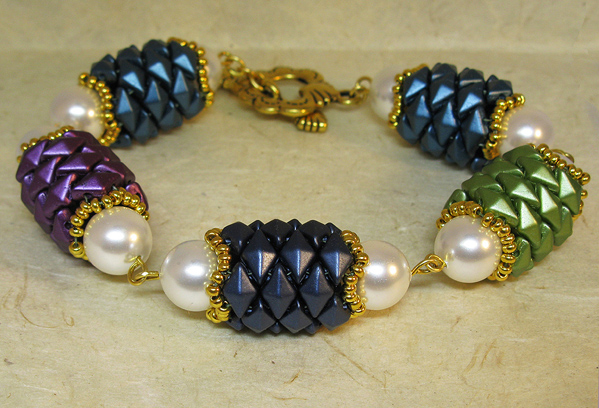 Finally, another idea from BeadMaster for the 3-hole cali beads paired with seed beads and demi-rounds.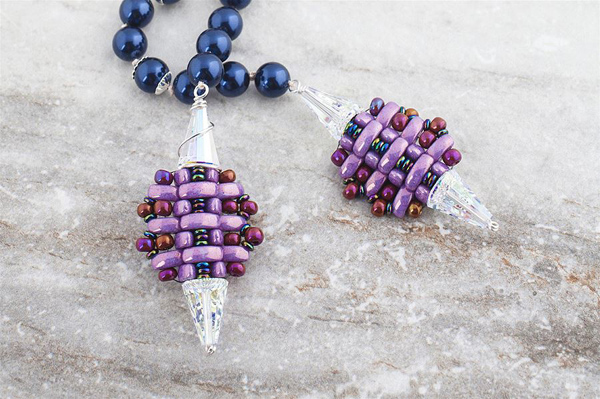 ---