Pretty Matubo beaded beads can be created using their round seed beads, superduo and miniduo seed beads and other staples such as bicones and fire-polished beads.  Check out our Matubo projects including designs for beaded bead necklaces and earrings using these easily available beads.
Matubo Beaded Beads Using Seed Beads and Other Small Beads
Pretty Matubo beaded beads can be made just using beads that are in most beaders stash or easily available such as Matubo seed beads and other small beads.   You will normally need a wooden or acrylic bead to act as a base and hold the shape of the beaded beads.
These Harlequin earrings just use their small rocailles plus their 2x4mm miniduos over a 10mm wooden or acrylic base bead.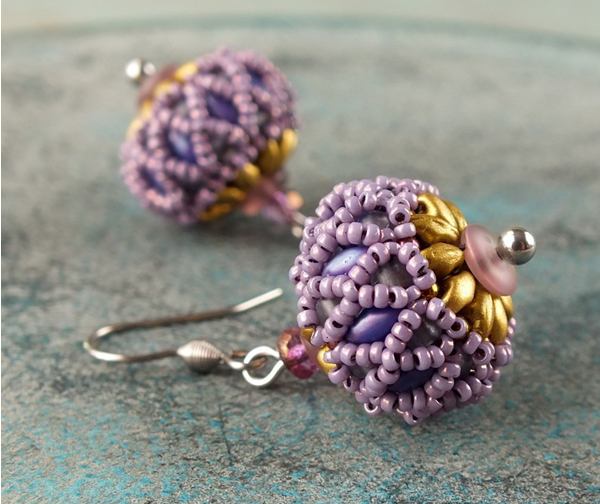 Try strong contrasting colours for a striking look.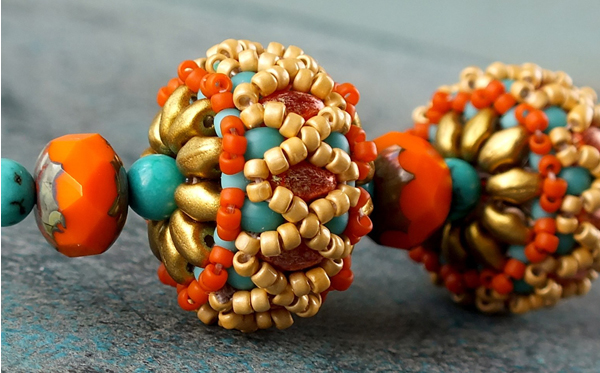 Superduos and miniduos are a great shape and size for making beaded beads.  The Faenze design below focuses attention on the pretty 2.5x5mm superduos.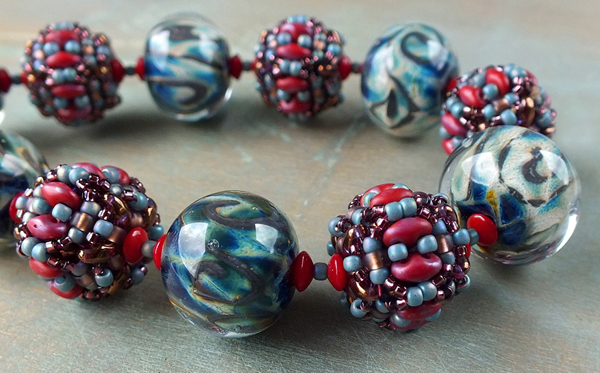 Many of the Matubo seed beads and superduo beads come in beautiful colours. Here, the colours choses for the Catalina necklace show off the subtle travertin effect on the superduos.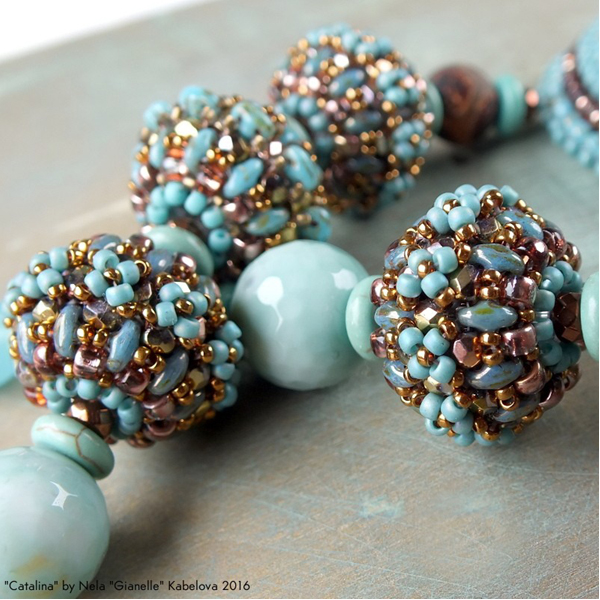 The vibrant colours below focus the attention on the shapes of the beads used in the design.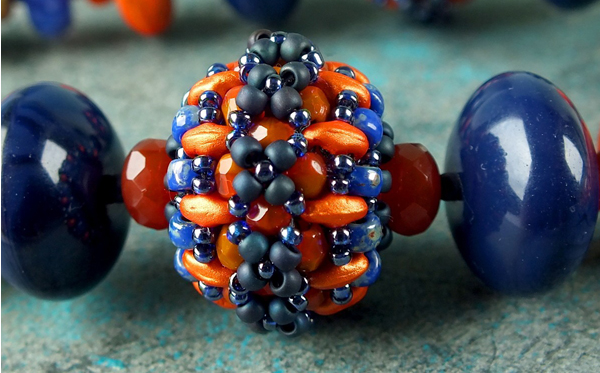 The Fulvia necklace also uses a 12mm base bead and is made with a mix of miniduos, 3 and 4mm crystal bicones and 3mm firepolish beads.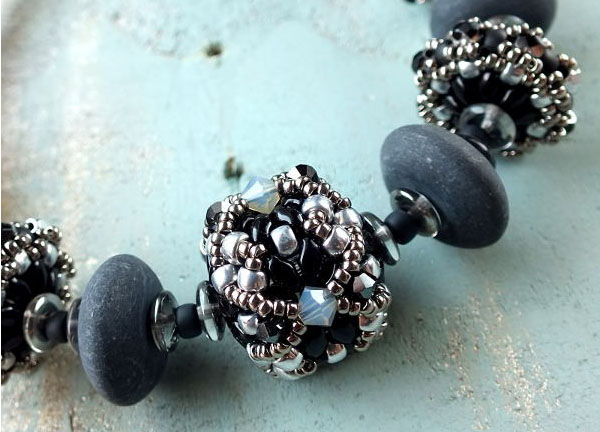 Different shaped wooden or acrylic bases can also be used to create interesting shapes for the beaded beads.  Here the bead combination is kept simple with Matubo seed beads and miniduos to show of the shape of the bead.  Matubo seed beads are renowned for their beautiful colours and effects.  The design here shows off the  beautiful picasso finish on the seed beads.  A seed bead tassel creates an elegant pendant.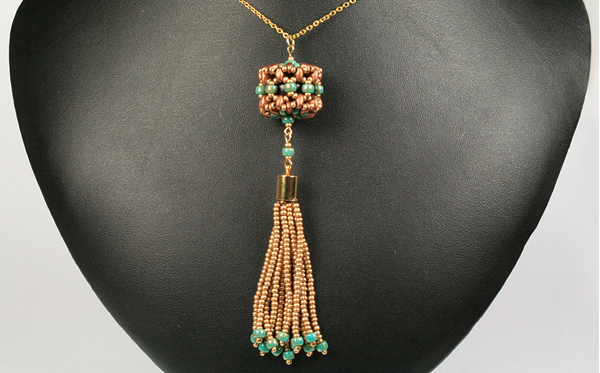 ---