A fantastic variety of Matubo multi-hole beaded beads can be made by adding some of the Matubo multi-hole beads such as gemduos, ginkos and nib-bits,  These come in the same range of gorgeous colours as the Matubo seed beads including metallics, rainbow, picasso and chalk shades.
Matubo Multi-hole Beaded Beads with Gemduos
Multi-hole beads are a great way of adding an extra dimension to your beaded beads.  One of the most versatile is the Matubo 8x5mm gemduo.  The diamond shapes nest neatly together making them easy to use.
The Sky Lantern uses a small 12mm wooden or acrylic bead as a base and is a versatile design.  The beads make a pretty necklace but are also a great size for earrings.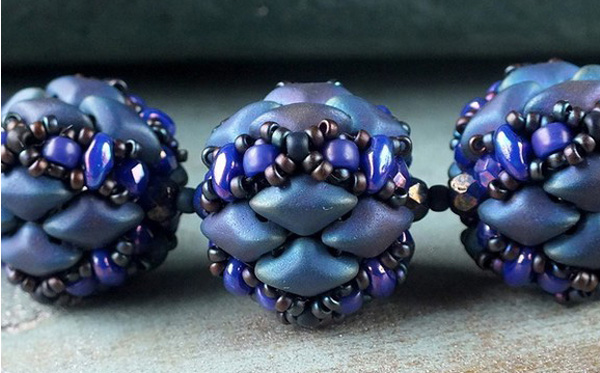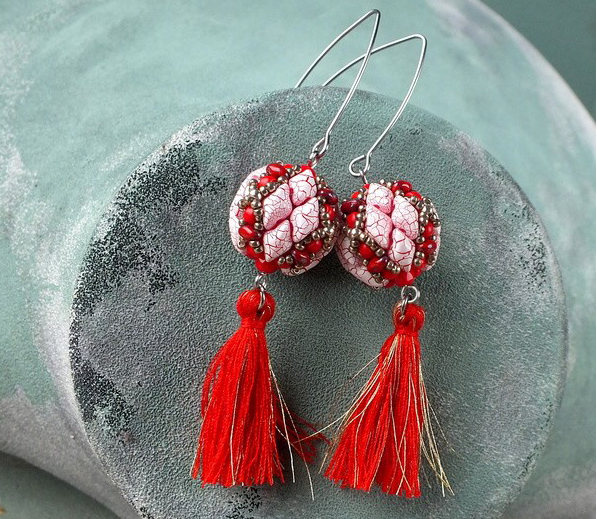 A small 8mm base bead makes an elegant pair of earrings with the gemdous around the centre and miniduos creating neat bead ends.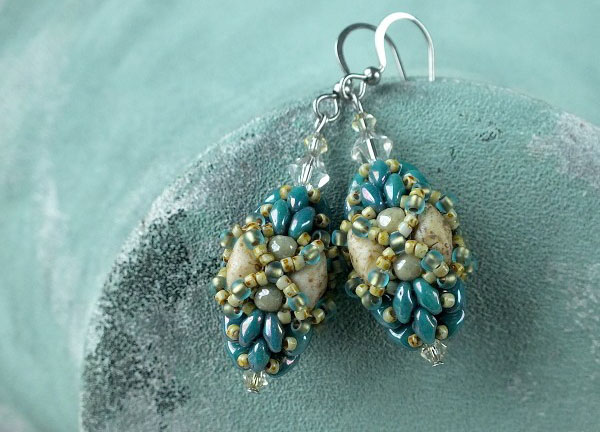 The gemdous in the example below, take pride of place around the bead.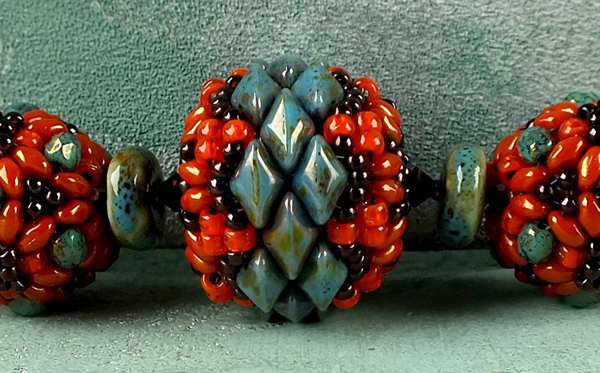 The Millifiore Necklace below uses a 22mm base bead together with rocailles, miniduos, 3mm and 4mm bicones and 3mm fire-polished beads to create a striking focal bead for a necklace.  Gemduos are used on the top and and bottom to contrast the delicate beading elsewhere.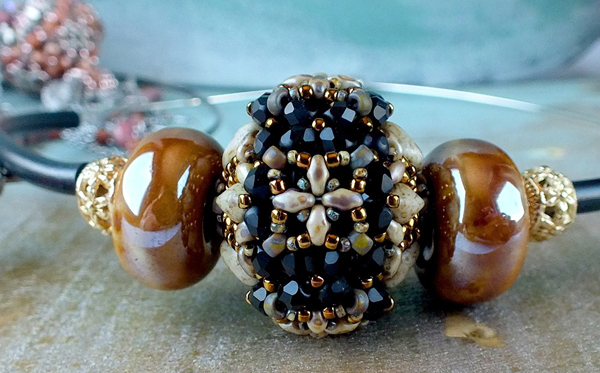 Matubo Multi-hole Beaded Beads with Nib-bits
The 6x5mm nib-bits are another strong geometric shape from Matubo.  Their triangular shape and small size enables them to be used over a 6mm base for earrings in this design.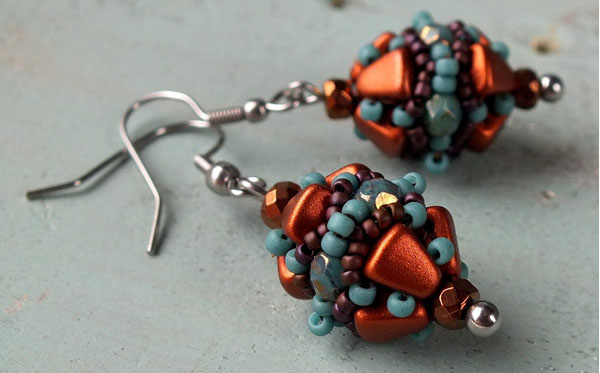 However, they're also distinctive enough to form a bold focal bead for a necklace.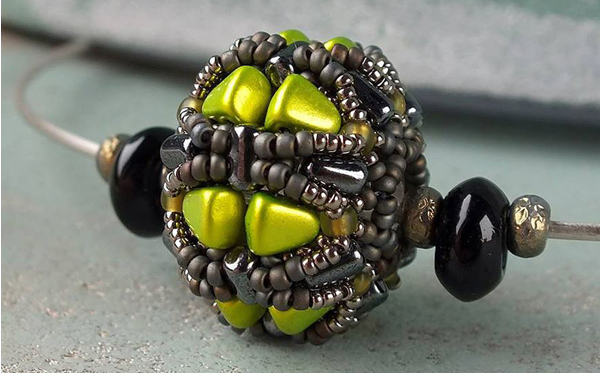 Matubo Multi-hole Beaded Beads with Ginkos
Finally, the Matubo 7.5mm ginko is also good for making these beads.
These gorgeous Cathedral earrings combine them with gemduos as well as Matubo superduos and small beads in similar finishes. The ginkos create an unusual and striking design around the base while the diamond shaped gemduos are ideal for creating the earring tops and bottoms.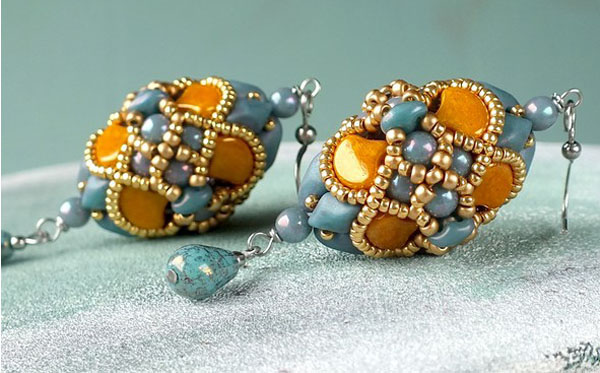 The ginkos are again combined with the gemduos in this stunning Dragon beaded bead which uses a 20mm base.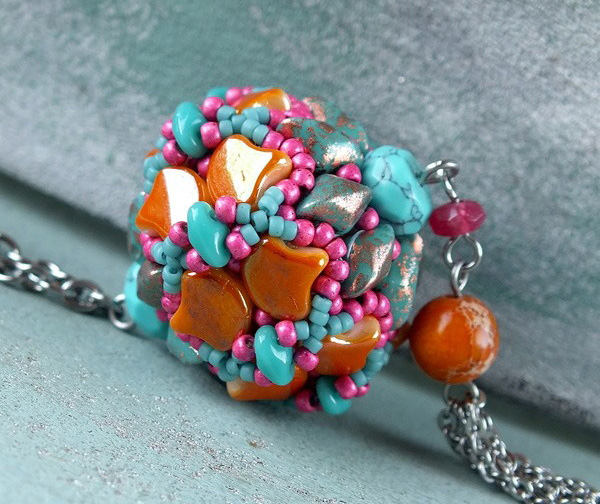 ---