You can make beaded Beads par Puca using many of Les Perles par Puca.  If you love beaded beads, check out our projects by Annick Puca for beads which you can use to make necklaces, earrings and bag charms.  You can also download her free projects.
Projects for Beaded Beads par Puca
The many and varied shapes of Les Perles par Puca are ideal for making unusual beaded beads.
You can create most of the beads without a wooden or acrylic base or just use a simple round or cube bead.
You can download all these free projects from the relevant par Puca section – just click on the pink Projects Download button.
One of the first beads is the Janet bead which uses the unusual 3 hole Arcos bead as a strong support for the top and bottom of the bead.  You can also incorporate pinch beads which make a lovely contrast.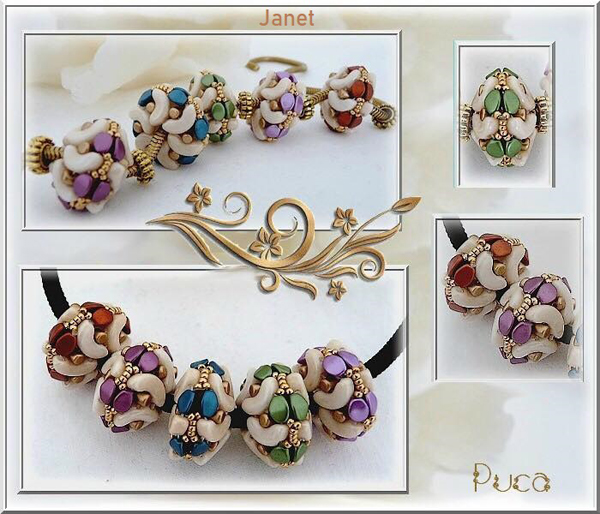 Other shapes are great for creating a strong cube shape which is shown here as a bag charm.  The Helios, for example, link together perfectly to form each face, using a 15mm wooden cube as a base.
You can also use the semi-circular Kos beads are used in a similar way to make a pretty pendant.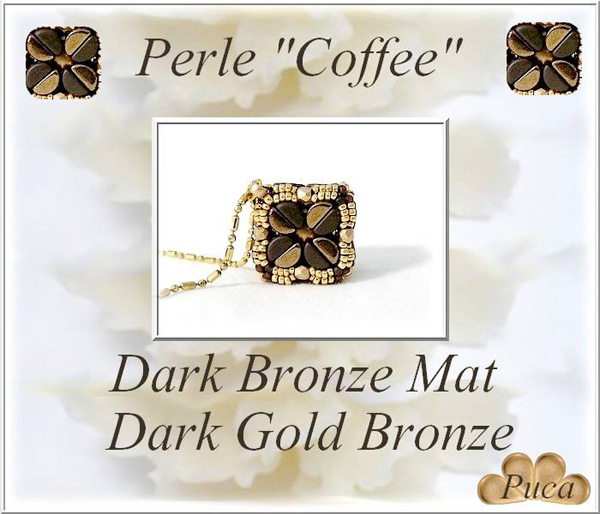 Paros par Pucas can also be used to create these little beads which are great for pendants or bag charms.  The Bola bead is formed over an 18mm round base to create a 20mm bead.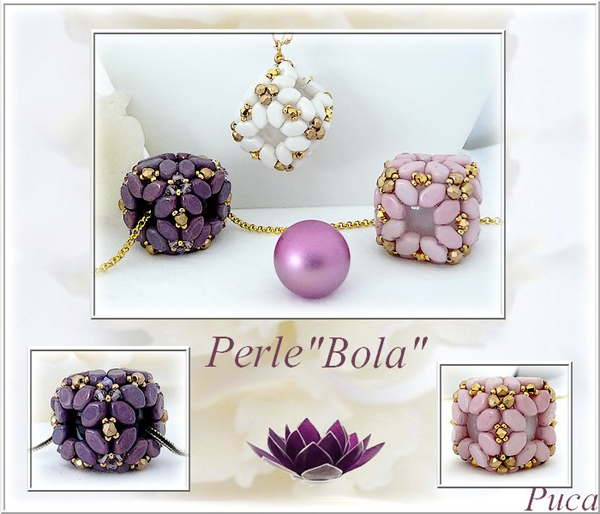 The triangular shape of the Kheops and Superkheops beads means that they are therefore very good for making beaded beads.  You can pair them with other beads, for example, pinch beads to make a pretty necklace like this.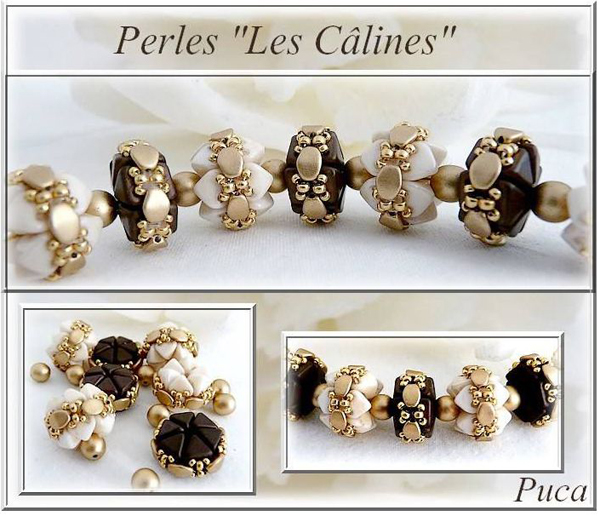 Try using them with the Samos par Puca beads to make chunky round beads that look eye-catching strung on a thick piece of cord.  They can also, for example, be used to make a bracelet, earrings or a pretty bag charm.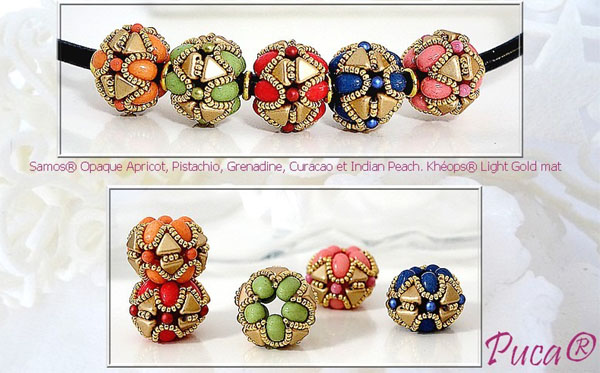 Here the Piros par Pucas are used to make a focal bead,   You can then string these on, for instance, 6mm pearls to make a lovely necklace.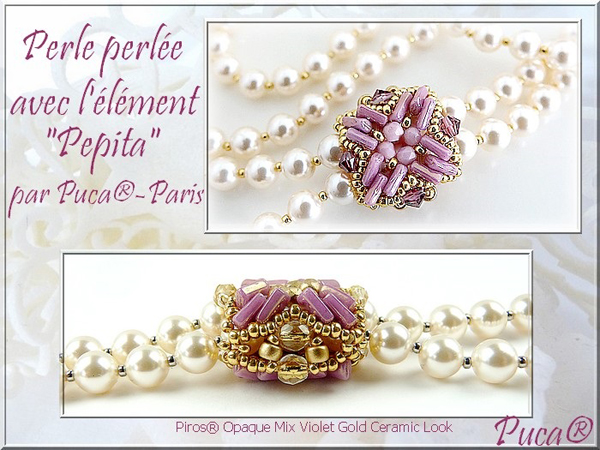 Finally, you can also use the  Ilos beads.  The unique shape of the single hole 5x5mm Ilos bead also means you can make lovely unusual beads.  Here they are shown on a drawstring pouch but, for instance, you  could also use them to make a bracelet or earrings.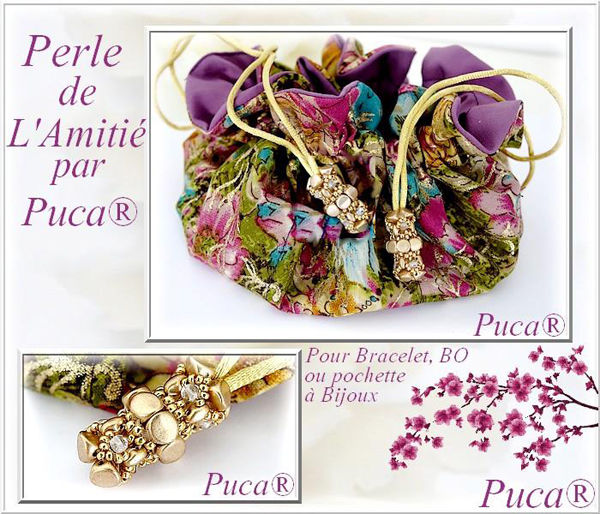 You can also try combining the Ilos with Samos beads.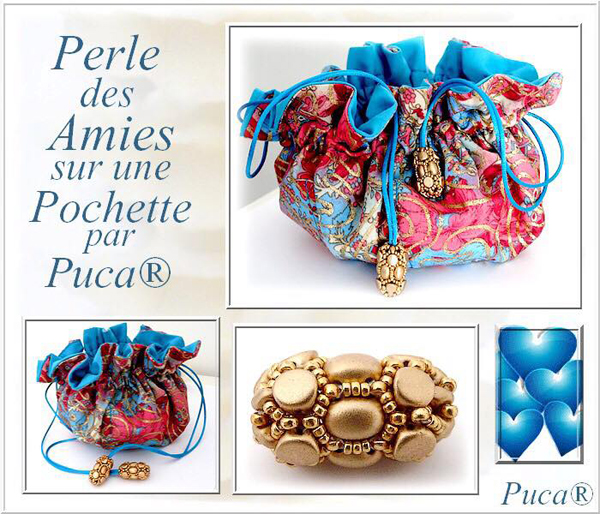 ---