Check out the Baros and Konos par Puca beads that have just been launched by Annick Puca, the creator of Les Perles par Puca.  Together they create a unique combination.  They're also designed to work with the 16 other beads in the range and you can therefore create many more design options.  You can also download some lovely free projects!
Baros and Konos par Puca Beads
These versatile 1-hole "Intemporelles" or timeless beads are designed to be used on their own but also fit together to create a unique combination.
We have a lovely range of colours including the popular matt metallics, chalk lustre and metallic sued shades.  You can therefore easily match these with many other beads.
We also have 6 great free downloadable patterns from Annick Puca to show you just some of the ways that these new beads can be used.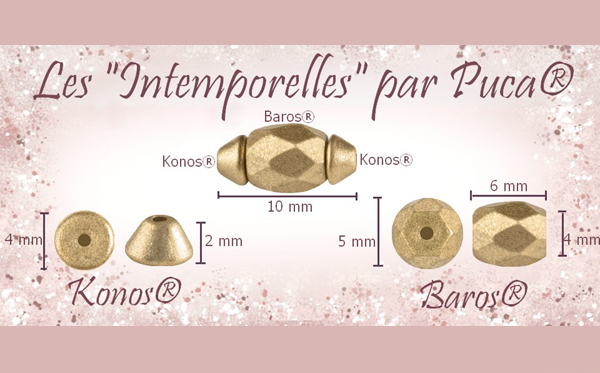 Projects with the Baros and Konos par Puca Beads
You can download these free projects from our website.  Just click on the pink Projects Download button on the top left of the shopping category.
K'Line Bracelet Project
The 1-hole Baros and Konos par Puca beads are so easy to use and you can mix and match beautiful combinations of colours. You can also use this design to make a pretty bracelet.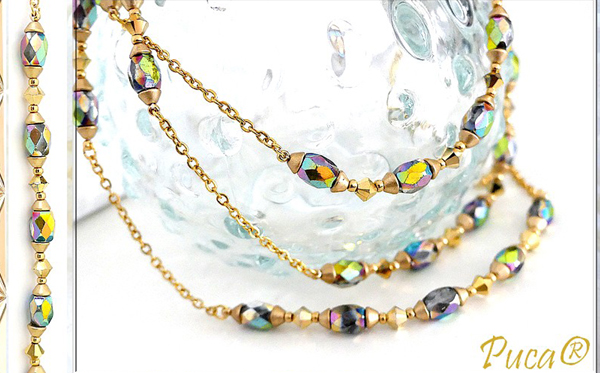 K'Line Bracelet Project
Choose a pretty combination of colours from our selection.  Then you just need to string three strands of the combined beads and twist them to make this variation on the combined Baros and Konos beads.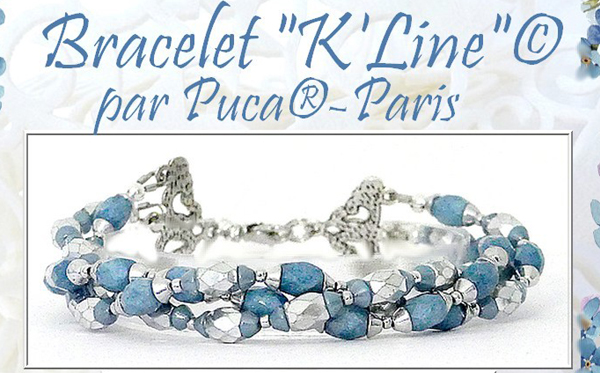 K'Fee Bracelet Project
You can also use the little Konos par Pucas to add another dimension to your design.   Here, for example, they are also used to embellish the Arcos par Puca beads.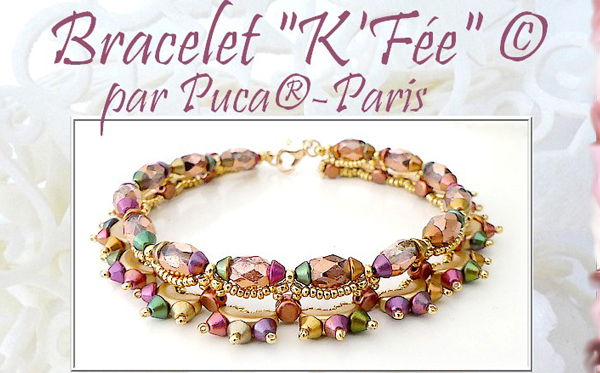 K'Adore Earrings Project
You can also "sandwich" a 4mm daisy spacer bead between 2 of the Konos par Pucas.  This pretty and versatile combination is shown here with the Delos par Pucas.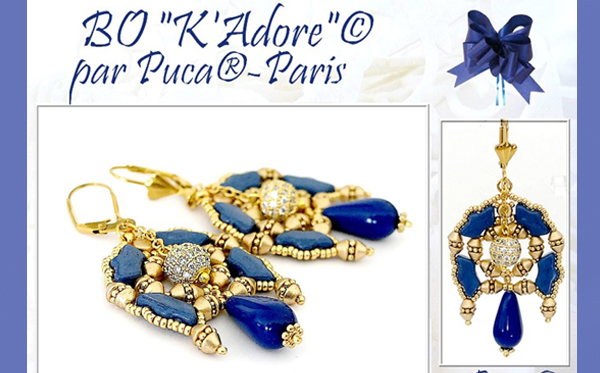 K'Atie Necklace Project
Try varying the Konos par Pucas and daisy spacer combination by adding seed beads.  You can then create a pretty design like this.  You will find step-by-step instructions to create the beaded rope above the Konos beads.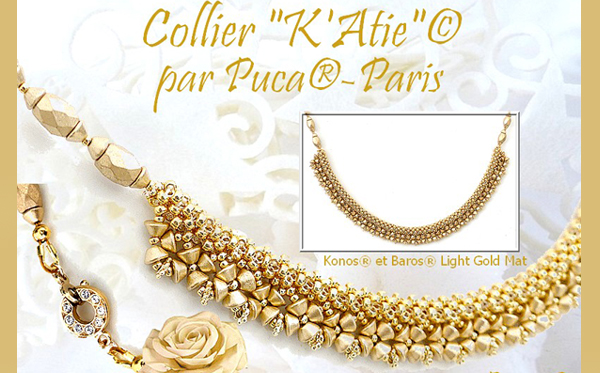 K'Amille Pendant Project
Finally, you can see here how easily you can combine the Konos beads and bicones.  Their cone shape is similar and therefore makes a lovely frame for a 25mm Cabochon par Puca.  It looks stunning with a beaded necklace.  You could also make a rope necklace like the one in the previous project.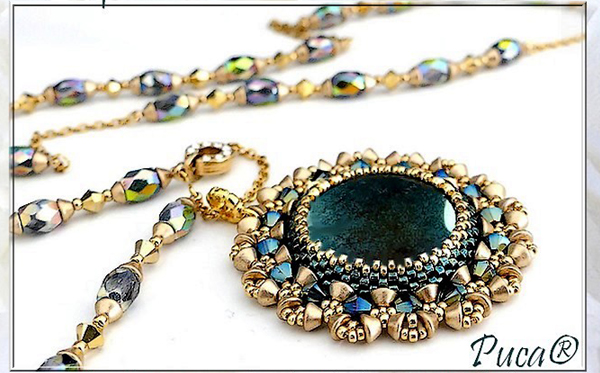 ---