Preciosa pips are such a versatile bead – they come in a huge range of colours and make gorgeous flowers, delicate edgings and clusters.
Preciosa Pips
These 5x7mm pip beads are perfect for creating lovely flower shapes.  They are make very pretty edging on, for example, a bracelet.  You can also create chunky design by clustering them together.
The pips come in a wide range of colours, including the new Terracotta Intensive colours below so they really are very versatile.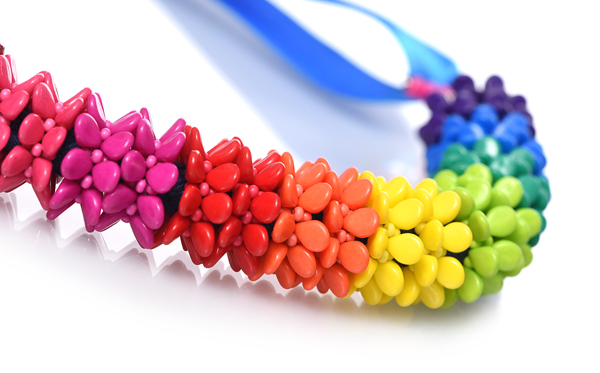 Preciosa Pips Projects
We have some great projects to introduce you to the Preciosa pips, courtesy of Preciosa Ornela.
You will find the pips very easy to use.  The petal shape means there are therefore great for creating pretty flower-themed jewellery. This Flowering Meadow bracelet, for example, can be worn on its own or you can layer several together.  You can also make an easy ring.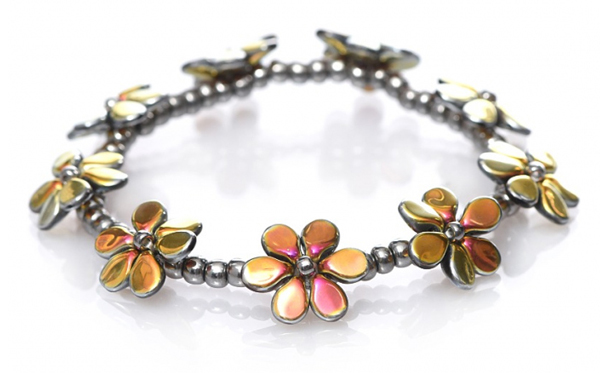 The Little Fairies Necklace is another easy project which uses the Preciosa pellet beads as the flower centre.  The vibrant matt metallic colours would work well for these or try a selection of shiny metallic pip colours..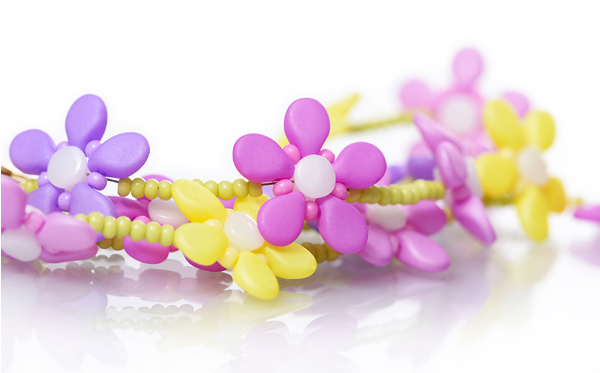 We also have a lovey variation which features some pretty violets.  You could also make a sweet ring.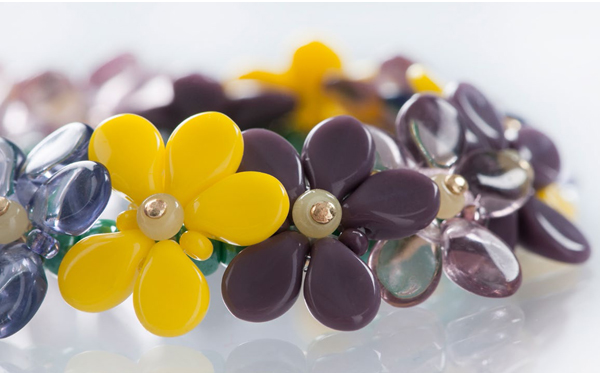 You can also use the pip flowers to make lovely little earrings.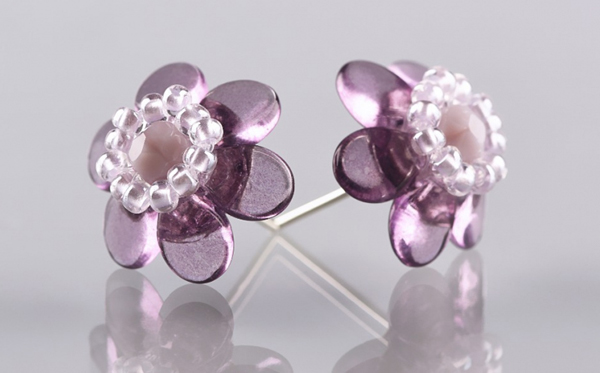 The pip can also be attached flowers to a blank on a hair pin.  These look really pretty studded through the hair.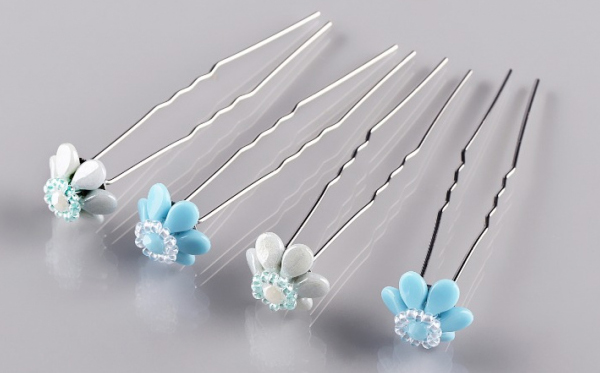 They're also a great choice for bridal jewellery.
The little 5x7mm pips combine beautifully with the 9x14mm engraved pips to make more elaborate flower themed jewellery.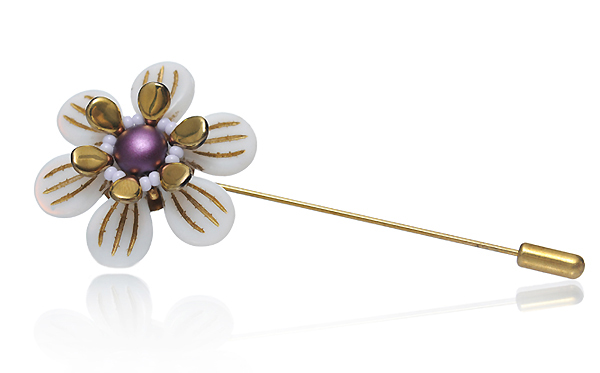 The Preciosa pips are also very good for edging a piece of jewellery such as a bracelet.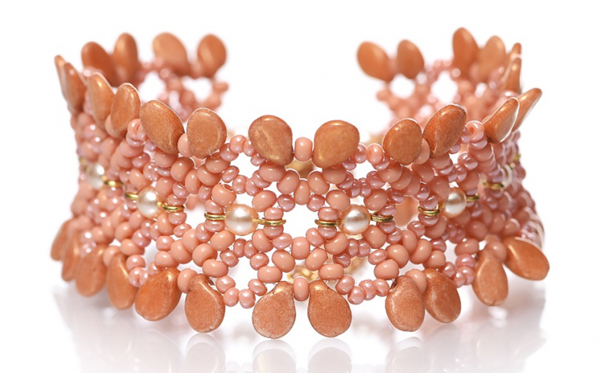 A few pips and seed beads can also be used to make a lovely delicate necklace using, for example a metallic or iris colour.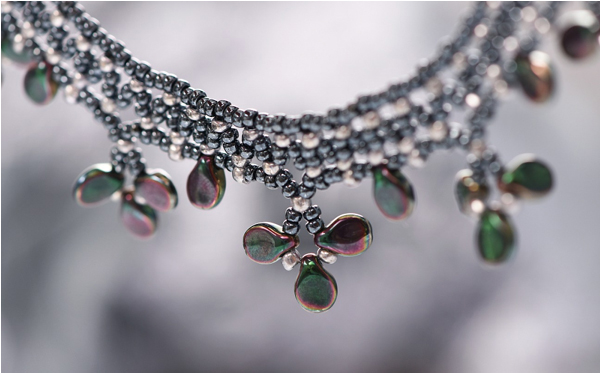 However, you can also mass the pips together to create a very different effect.
The Preciosa pips are perfect for Kumihimo jewellery and you have a fantastic choice of colours.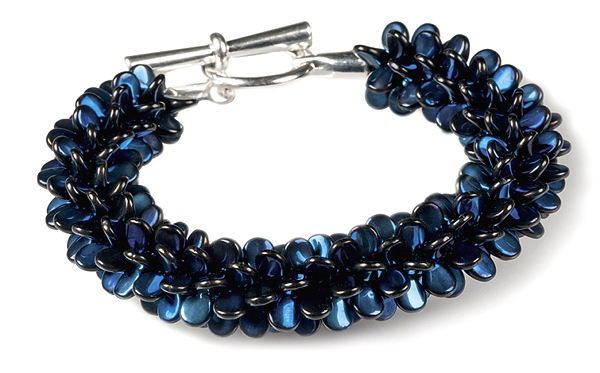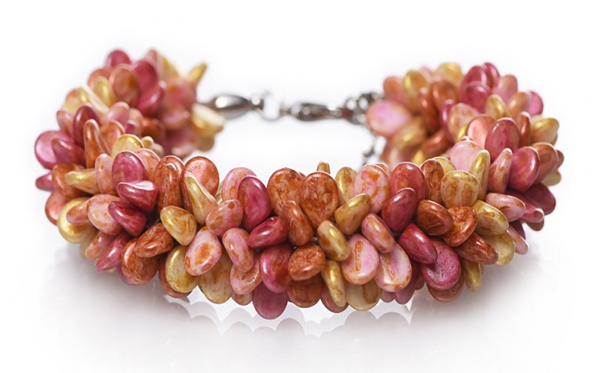 You can also cluster them to make striking beads for a necklace.  In this necklace, the pip beaded bead is supported by inserting a 14mm wooden or acrylic bead.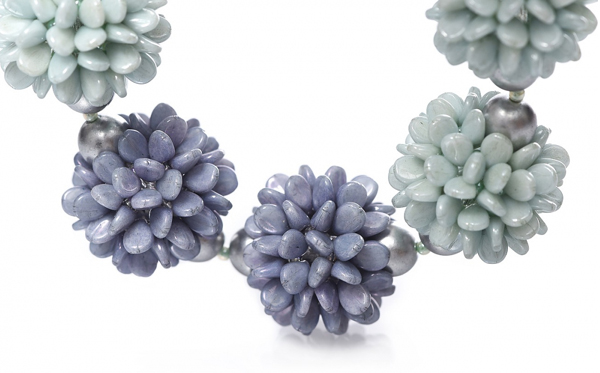 ---