Paisley Duo Earrings are easy to make with these pretty little 2-hole beads and we have some lovely free projects for you.  They're quick to make up on their own or combine them with other 2-hole beads such as ginkos and gemduos.
hkhj
Paisley Duo Earrings
Paisley duos are 2-hole beads which measure 8x5mm and come with 2 flat sides.  They're therefore easy to use either side up  and there is no need for a left and right version.  These comma shaped beads can be arranged into a variety of designs including lovely flower shaped swirls.  They make beautiful little earrings and we have a variety of designs for you to try out.  You can download all these free projects from our website.
Click here to see our range of paisley duos and to access the free projects
Arabesque Paisley Duo Earrings
This easy design by Nela Kabelova just focuses on the paisley duos combined with a few fire-polished beads.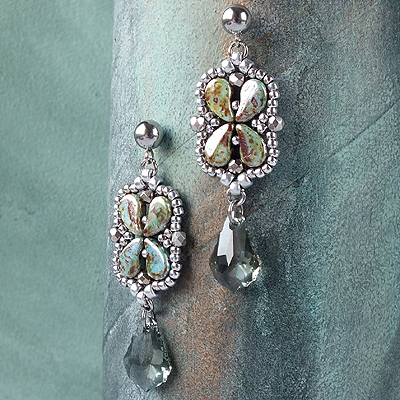 Venezia Paisley Duo Earrings
These earrings, by the same designer, are also great for a beginner.  Again, they combine just a few 4mm fire-polished beads and seed beads so that the paisley duos stand out and you can appreciate the lovely picasso colours.   You can also ring the changes by adding a chain or thread tassel or a pretty drop.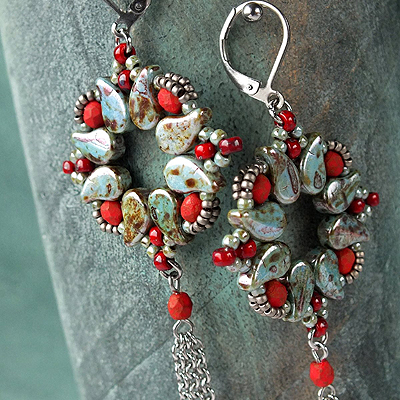 Flower Power Earrings
Another of her designs uses the paisley duos to create a pretty flower which agin shows off the unusual finish of the beads.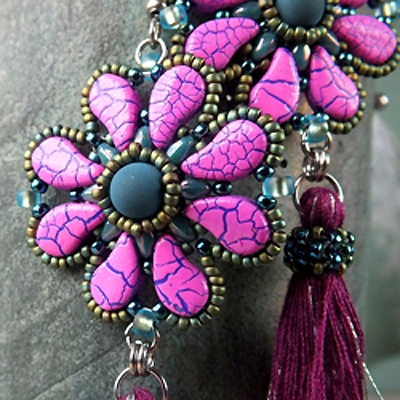 Ginkana Earrings
The paisley duos also combine well with other beads such as the 2-hole 7.5mm ginkos in this design by Debora Hedoyer.  The paisley duos are arranged in a swirl to create another flowery shape while ginkos form an outer ring.  This design is suitable for an advanced beginner and shows  you how to use a peyote stitch variation  and a pretty picot edging.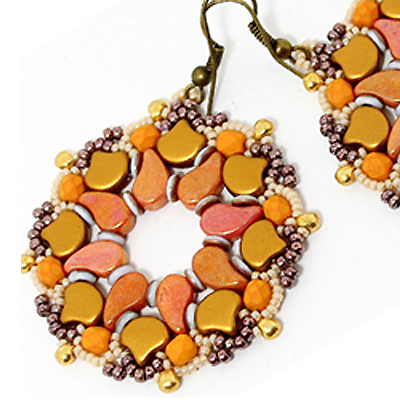 Chandelier Earrings
Our final project is by Leslie Rogalski and again shows how well the paisley duos work with the ginkos, this time in a different formation.  These striking but elegant earrings also use the 8x5mm Matubo gemduos to form an inner ring.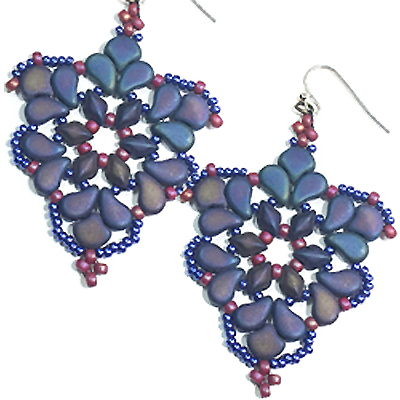 ---