Just in at these new Arcos par Puca Beads in chatoyant colours.  We love these 6 bright shades which have just joined the new Piros par Pucas which come in the same beautiful colours.  We also have a lovely new bracelet, pendant and earrings pattern for you by Annick Puca.
Arcos par Puca Beads in Chatoyant Colours
Arcos par Puca Beads in chatoyant colours are the latest additions to this very popular bead in Les Perles par Puca range.   These lovely colours are also available in other shapes like the Piros par Pucas and the Matubo Ginko beads.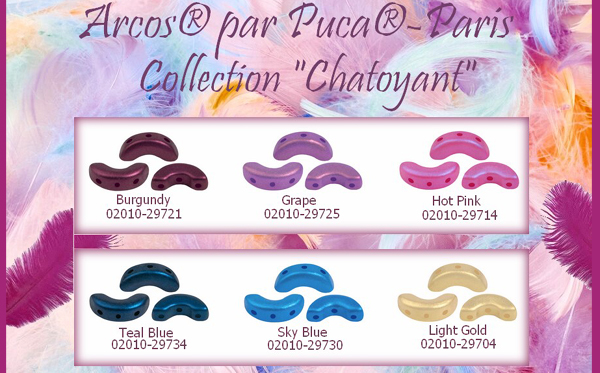 Free Pattern for the Trianon Jewellery Set
We also have a beautiful new pattern by the designer of Les Perles par Puca range, Annick Puca.
This lovely design uses a "trio" of the Arcos beads to create a little motif which can be repeated in a variety of ways.
Trianon Bracelet
The Trianon bracelet design combines the 3-hole 4x10mm Arcos par Pucas with the 2-hole 4x3mm Kalos par Pucas.  4mm bicones add sparkle and it's then embellished with 15/0 seed beads.
The Arcos chatoyant colours work beautifully with the Kalos Ice Slushy colours which are also new.
You can download the pattern for the Trianon bracelet here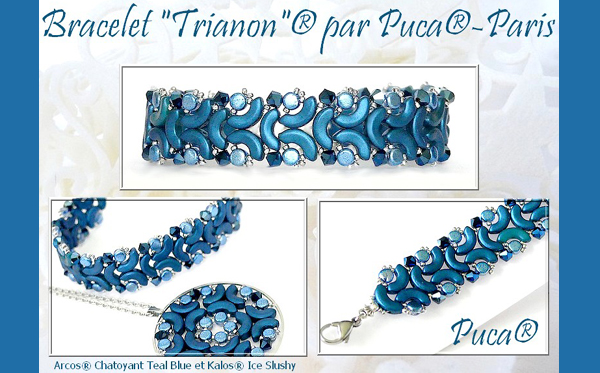 Trianon Pendant
To create this bracelet, you make five of the little Arcos and Kalos motifs.  These are stitched together and then encased in a 40mm metal circle or ring.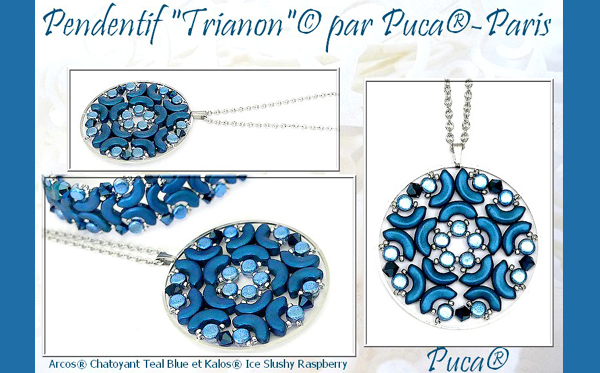 Trianon Earrings
You can also use this technique to create a stunning pair of earrings.  You can embellish the outside of the circle to create an extra dimension.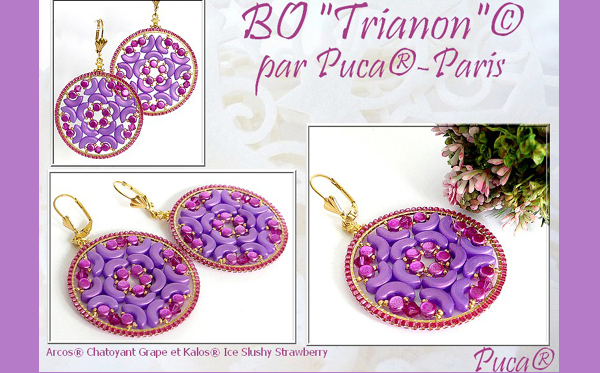 You can download the pattern for the Trianon pendant and earrings here
We have lots more patterns for the Arcos par Puca beads which you can download here
---