These Cracked and Milky Samos par Pucas come in a range of pretty, delicate colours which are perfect for Summer jewellery.  Plus we have new free projects for earrings, a pendant and a beaded bead by Annick Puca, the designer of Les Perles par Puca range.
New Cracked and Milky Samos par Pucas
The new cracked and milky Samos par Pucas come in beautiful colours which work so well together.  You can match the same colours across both the ranges or pick complementary colours from the palettes.
New Cracked Samos par Pucas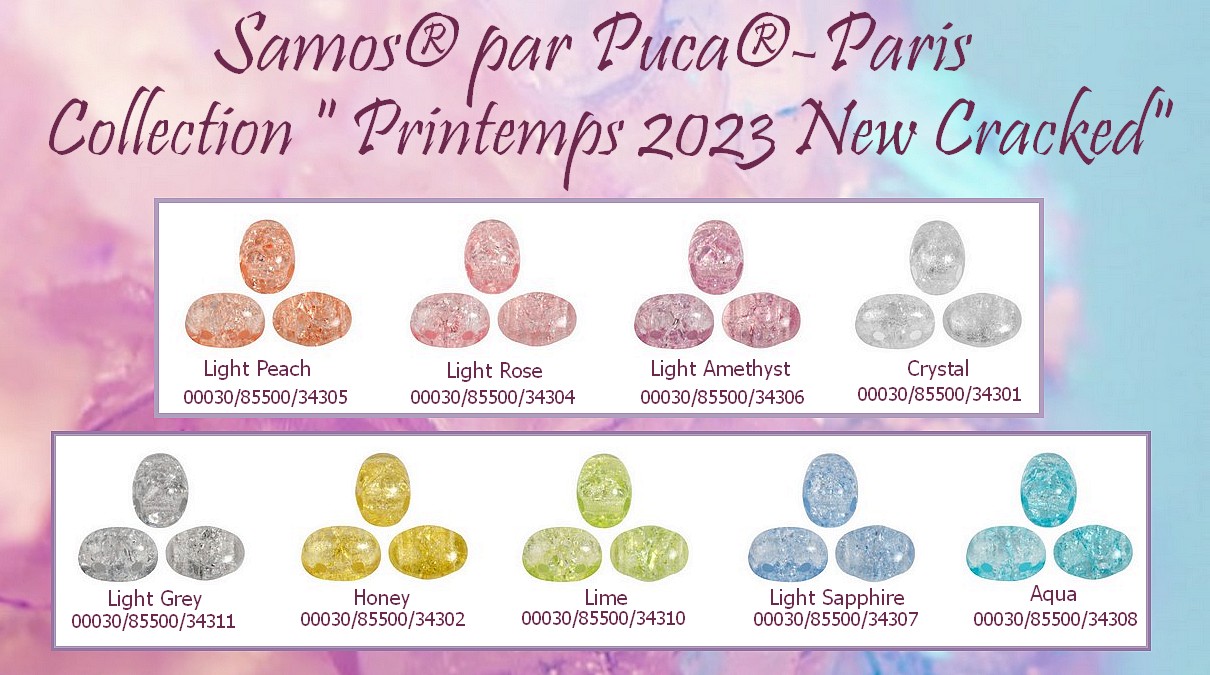 New Milky Samos par Puca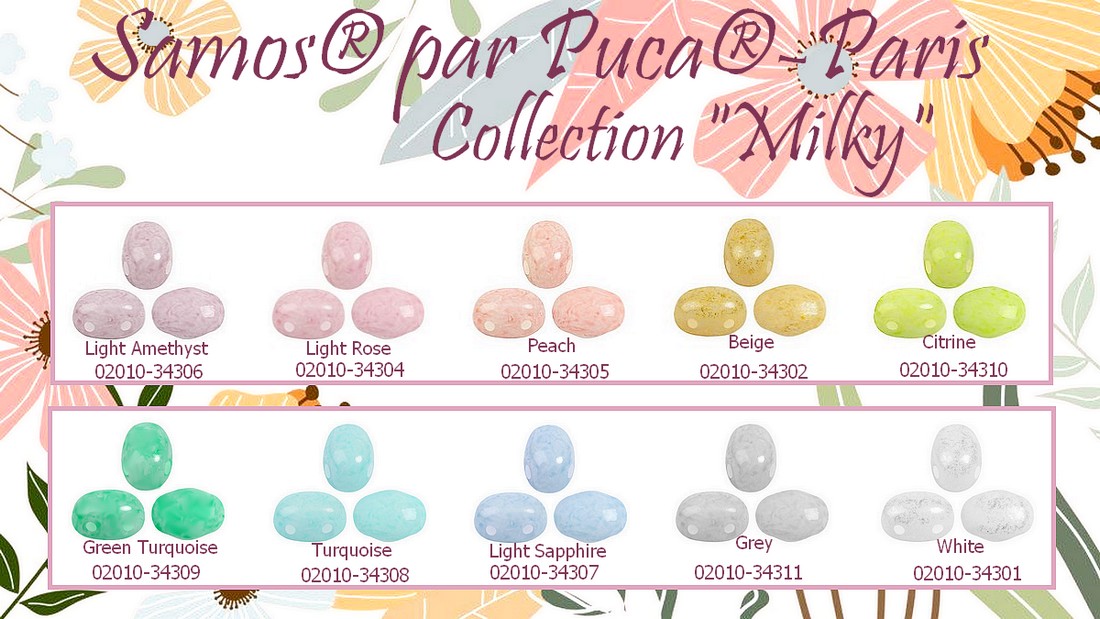 Check out all the Samos par Puca colours
New Projects with Cracked and Milky Samos par Pucas
Ancolie Earrings
These pretty earrings are easy to make and the pretty flower shape is lovely for Summer.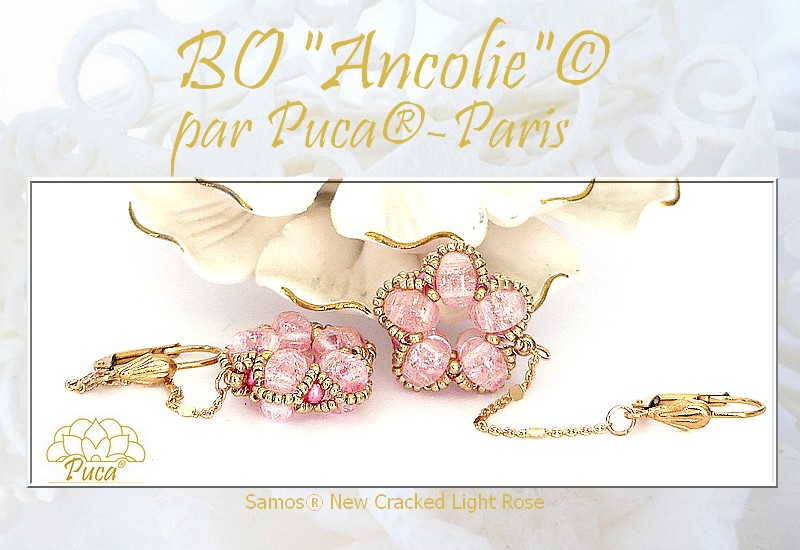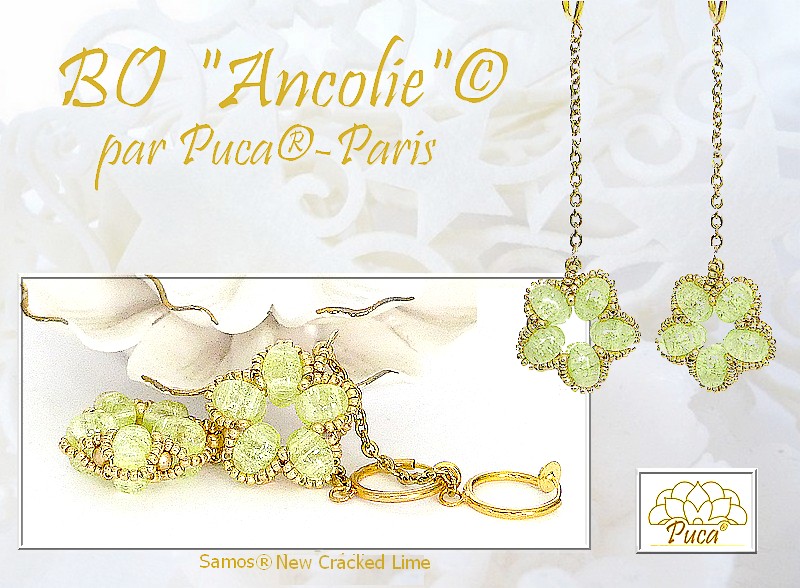 Petunia Pendant
The inner ring of this lovely pendant is formed with a circle of the cracked Samos par Pucas.  Kalos beads are then sewn around then followed by an outer circle of the 3 hole Arcos par Pucas and 4mm round beads.  Finally, a 50mm metal circle is placed around them and sewn into position.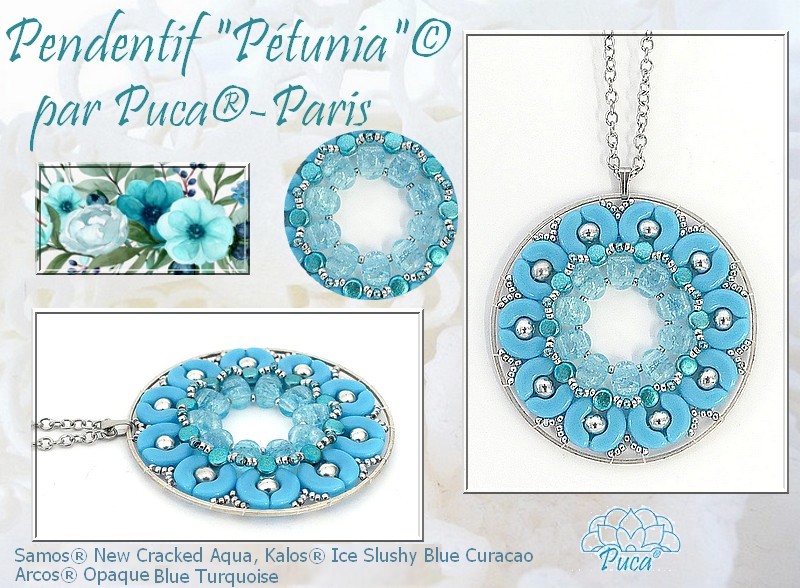 Anny Beaded Bead
You can see how well the cracked and milky colours go together in this new design which pairs toning colours.
You will need two 30mm metal circles.  First a ring of 12 milky Samos par Pucas are attached to one of the circle, followed by 3mm pearls.  Next a ring of 6 cracked Samos par Pucas is attached to start to form the dome shape which is topped with more 3mm pearls.  You will need to make two of these which can then be joined to create the beaded bead.  If you wish, you can add a drop or some pretty lucite flowers to the bottom.
The Anny beaded bead makes a lovely bag charm.  Here it's shown with two charms made with the design for the Ancolia Earrings, one with milky Samos and the other cracked Samos.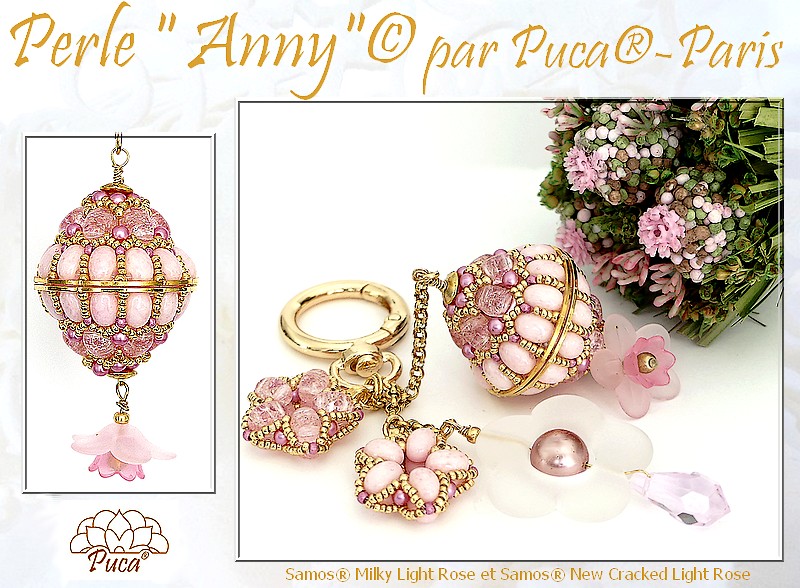 You can also use it as a stunning pendant, as it is here on this sautoir or long necklace.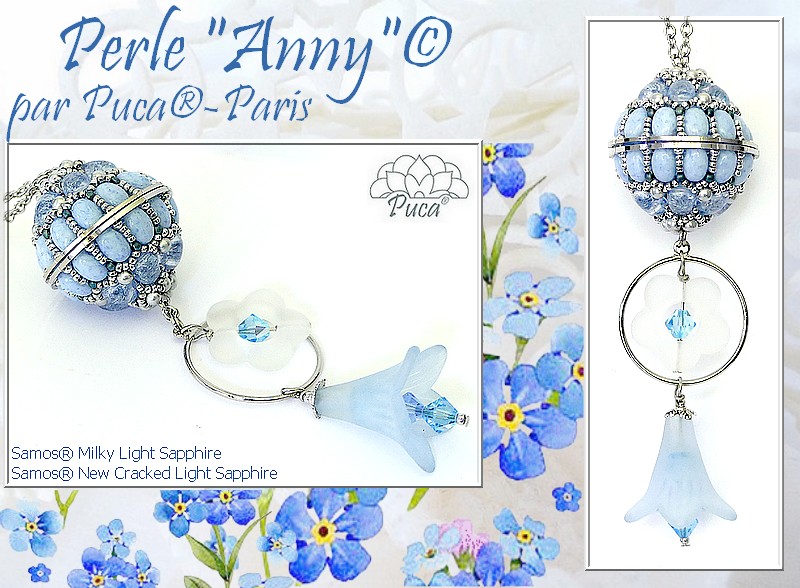 ---