The new milky Arcos par Pucas come in 10 subtle colours which are perfect for Summer jewellery or creating delicate and elegant designs.   We have two lovely new patterns for you – a stunning pair of earrings and an intricate little box for a small treasure.
Milky Arcos par Pucas
The 4x10mm Arcos par Puca beads are one of the most popular beads in Les Perles par Puca range.  The new Milky Arcos par Pucas are a lovely addition to the wide range of colours stocked.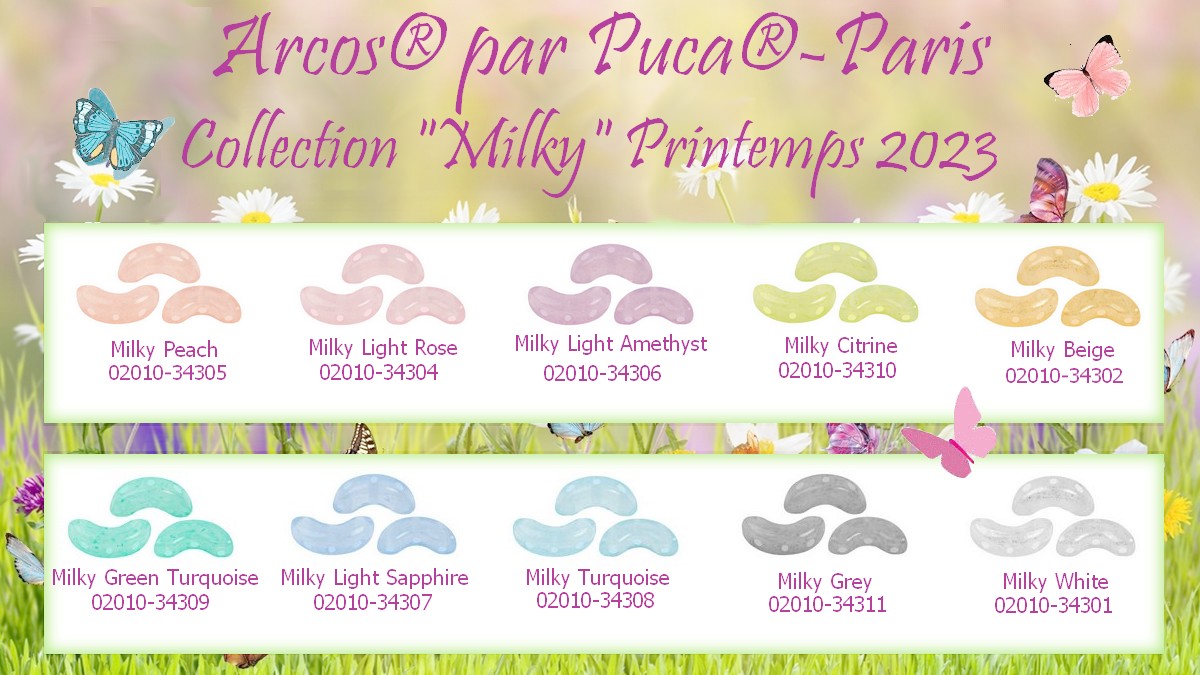 Projects with Milky Arcos par Pucas
We have some lovely new projects by Annick Puca to show off these new colours.  You can download them for free from our website.
Tango Earrings
This striking pattern combines the Arcos in milky colours with the 1-hole 4x3mm Kalos par Puca beads.
Use just one colour in the Arcos beads and toning Kalos beads for an elegant effect.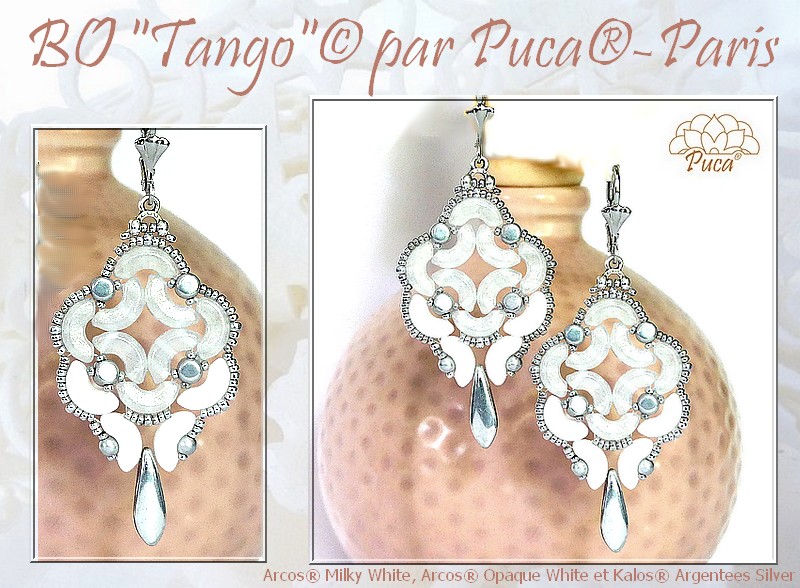 Try them with two distinct colours for a bolder effect.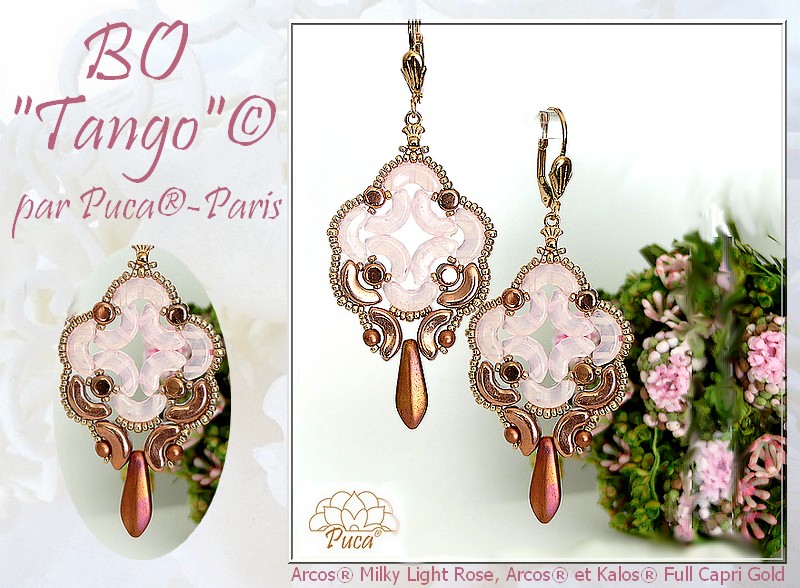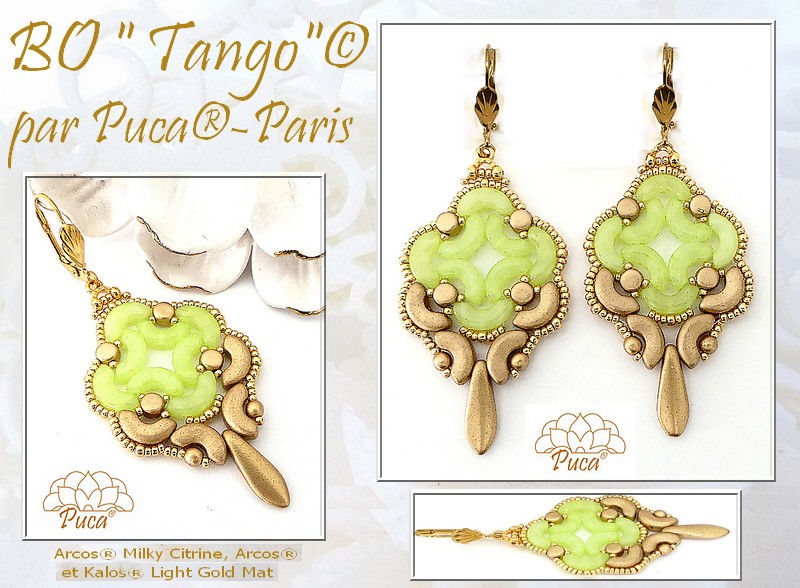 Little Box for You
This little box for a small treasure features the Arcos and Samos par Pucas.  The milky Arcos work beautifully with the new cracked Samos colours.    The Sam base is available in Les Perles par Puca section of our website.
This intricate little box requires some extra components.  You will need the Sam wooden base which measures 21 x 30mm.  You will also need a 30mm metal circle.
The full step-by-step details are available on our website but here are the key stages in constructing this intricate little box.
Paint your base or support if you wish.  Then string and glue a circle of the Samos par Pucas into position.
The lid is then made by attaching a circle of the Arcos par Pucas to the inside of the metal ring and then building a dome using the Samos and Kalos beads.  This is topped with an 8mm round pearl.  If you wish you can edge the metal circle with delicas for a lovely finish.
The base is created by threading layers of Arcos, Samos and then Kalos beads and then using seed beads to cover the tapering base.  Finally glue on a 25mm Cabochon par Puca to make a steady base.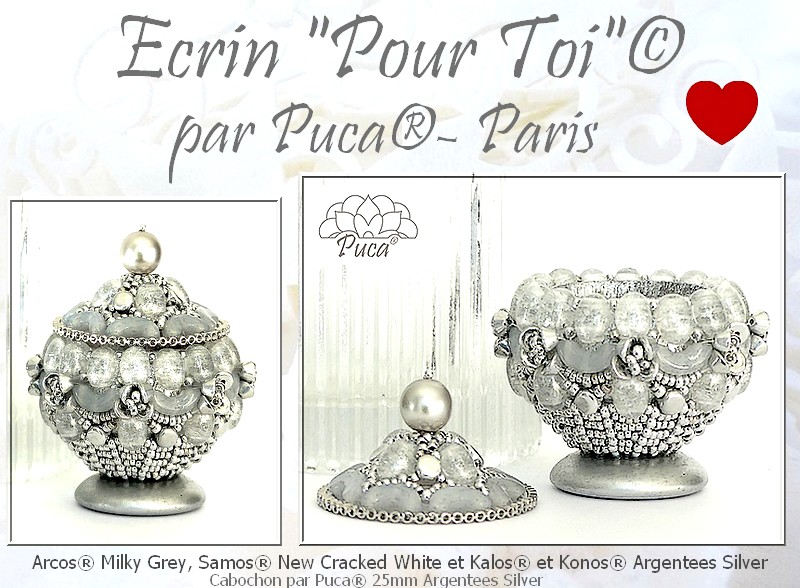 ---