These Minos and Kalos par Puca Beads are very versatile and we have some lovely new colours.   The 1-hole Minos and 2-hole Kalos par Pucas are very useful additions to your bead stash and we have free downloadable patterns by Annick Puca, including a beautiful Minos and bicones bracelet.
New Minos and Kalos par Puca Beads
Minos are 1-hole beads which measure 2.5 x 3mm.  The Kalos beads are slightly larger at 4x3mm and are 2-hole beads.
The new Minos and Kalos par Puca Beads come in some very pretty colours.  We have new Minos par Pucas in the delicate ice-slushy and bold chatoyant colours.  The Kalos par Pucas also come in the ice-slushy shades.
Projects with the New Minos and Kalos par Puca Beads
Asteria Bracelet
We love this gorgeous bracelet. which comes in the new Ice Slushy colours.  The Ice Slushy colours help give a delicate look.  This design combines the little 1-hole Minos beads with sparkling 3mm bicones.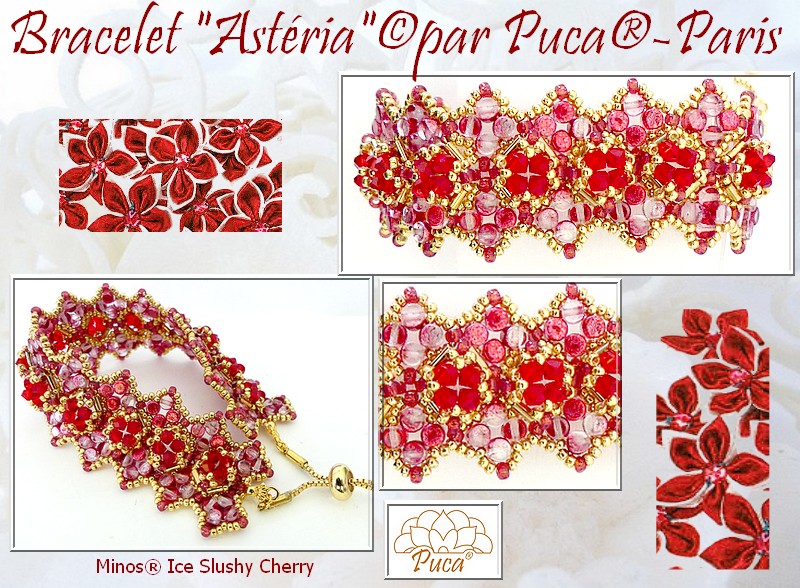 It also looks great with two different colours of the ice slushy Minos beads.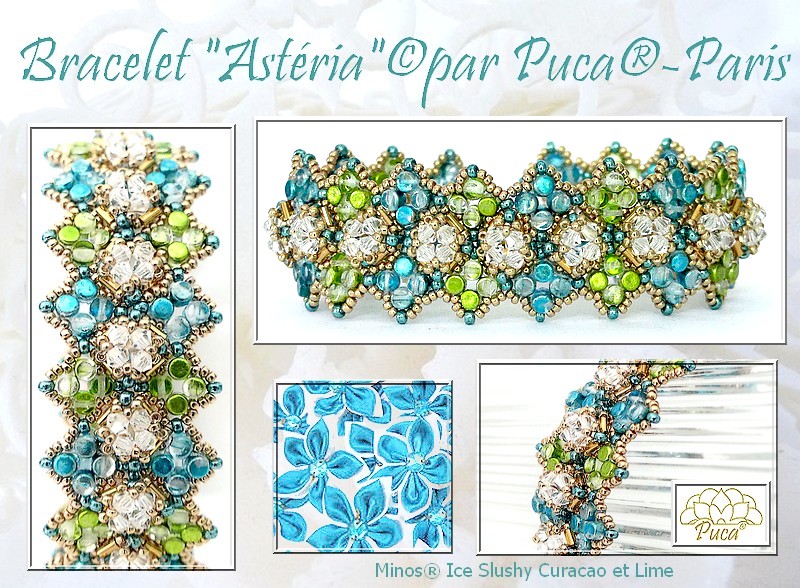 You can create a more opulent look with the Minos chatoyant colours.  The gold looks very elegant but you can also try out the bolder chatoyant shades.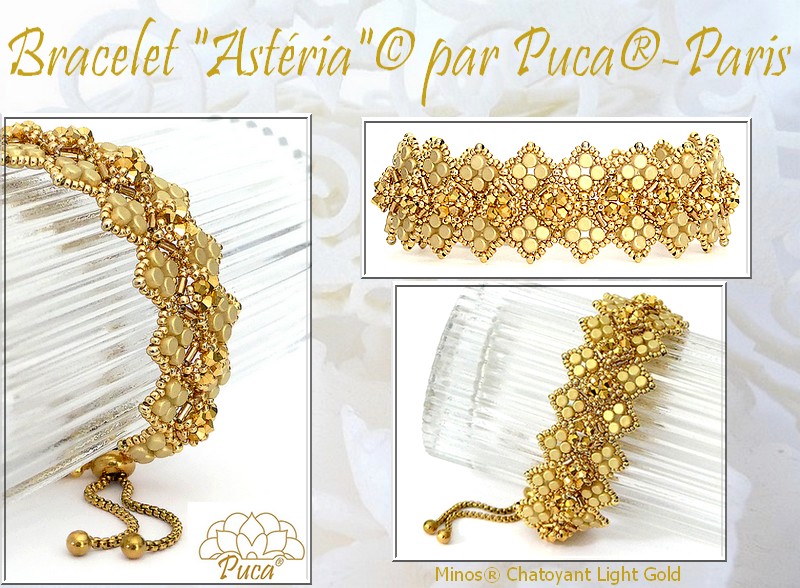 Mi-Nos Earrings
The chatoyant colours also work well to create statement pieces, like these earrings.  You will need two 30 x 15mm metal semi-circles to create this look.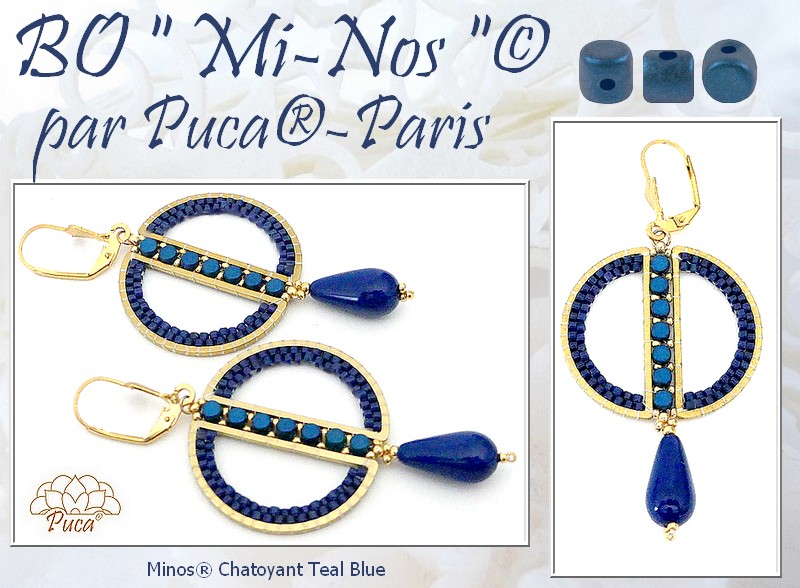 Manon Bracelet
The 2-hole 3x4mm Kalos par Puca beads are used to create this pretty bracelet.  Again, the ice-slushy colours help create a light delicate look with 3mm crystal bicones and Swarovski mesh adding plenty of sparkle.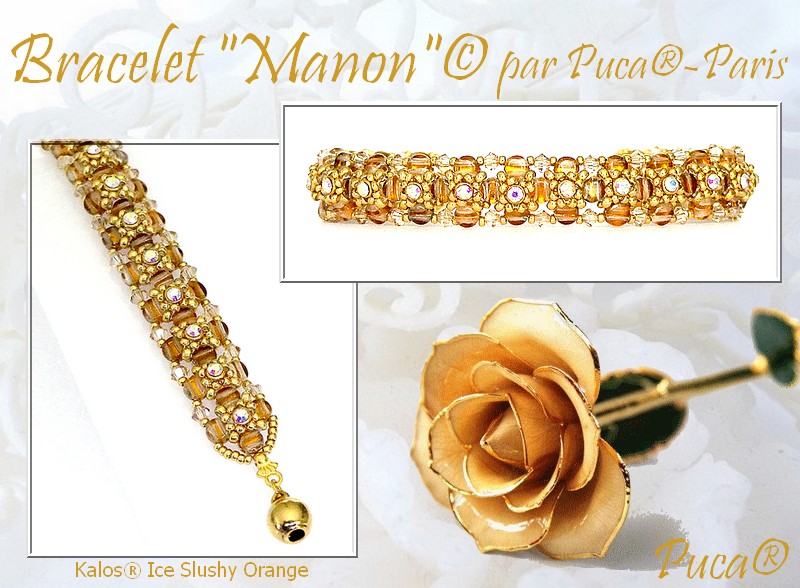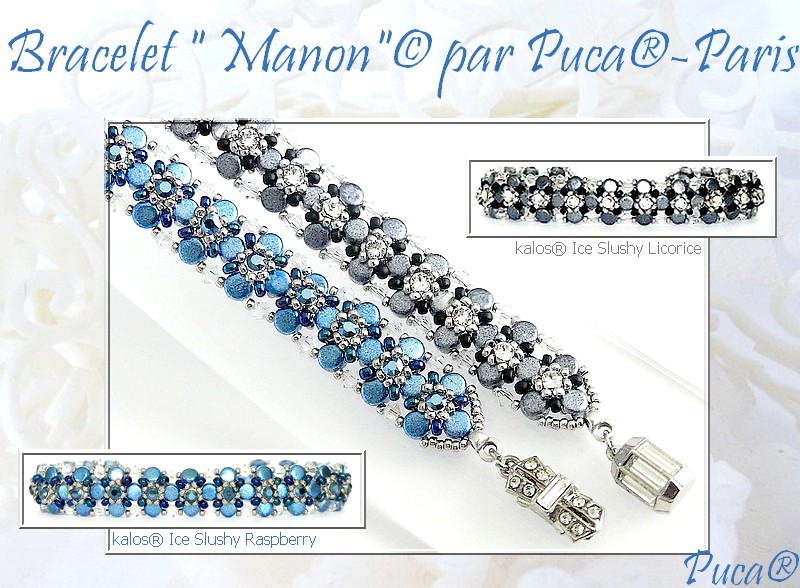 New Minos and Kalos par Puca Beads
Kaly Pendant
Finally, this variation of the Kaly Pendant uses two colours of the Kalos beads in strong shades to show just how effective these little beads can be.  You will need the Jim 25 x 13mm wooden base for this design.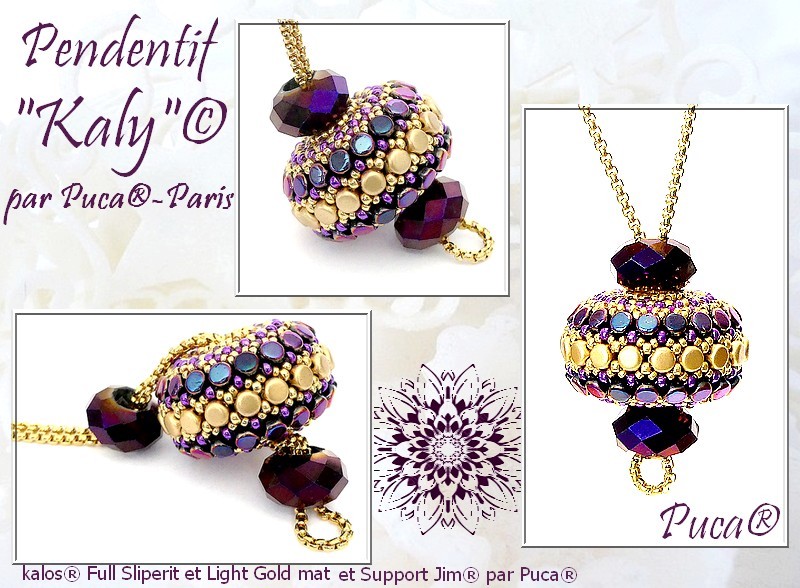 Check out all these projects, and more, here
---