The symmetrical Paros par Puca beads are a very useful addition to the par Puca beads.  They're designed to be able to be used with any of the other beads to create yet more beautiful designs.  We also have lots of free projects from Annick Puca for you to download.
Paros par Puca Beads
The 2-hole Paros par Puca beads have 6 sides and are 7x4mm in size.  These symmetrical beads can be combined with all the other beads in the par Puca range to create many different design options.  They're available in some of the most popular colours including matt metallics, chalk lustre and opaques with a bronze finish.  See the Paros par Puca colour range here
Paros par Puca Projects
We have lots of beautiful projects by Annick Puca, the Parisian designer of the Perles par Puca range.  Here is a selection of her projects which feature the Paros par Puca beads.  You can download all the free projects from our website – just go to the pink Project Downloads button on the top left of the shopping page to see all the available patterns.
These symmetrical beads are very easy to use but can create some stylish and striking designs as with this necklace, bracelet and earrings set.  This design combines them with the very versatile Minos par Puca beads.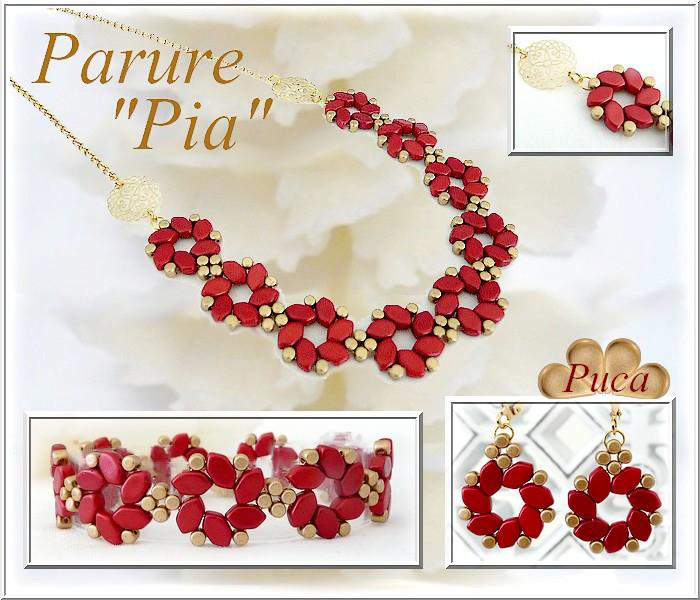 As these beads are symmetrical they are great for making geometric designs like the necklace below.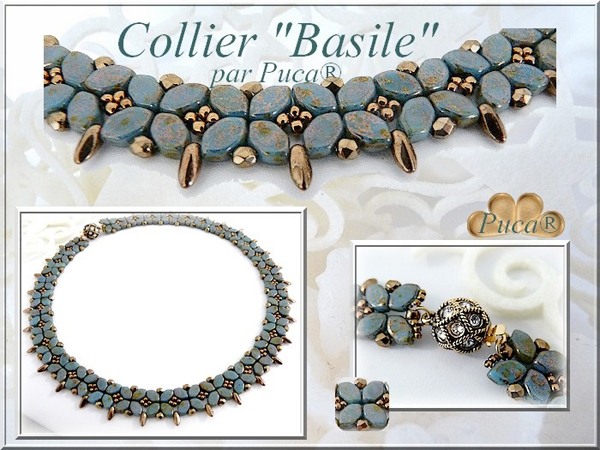 The Faustine Bracelet takes this a stage further by combining the Paros beads with the very popular Samos par Puca beads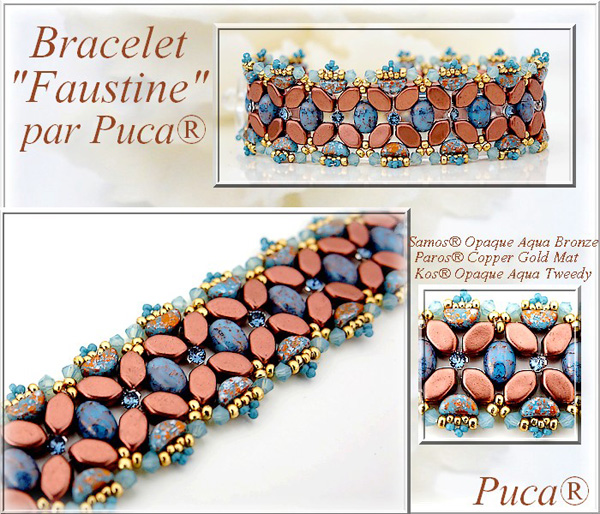 These beads also make an effective edging as shown in the necklace below which pairs them with the Ilos beads.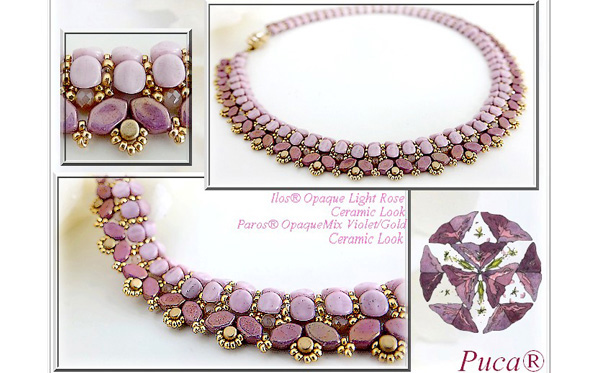 They're also good for creating a border in small circular designs like the pendant and earrings design here which combines them with the Samos beads.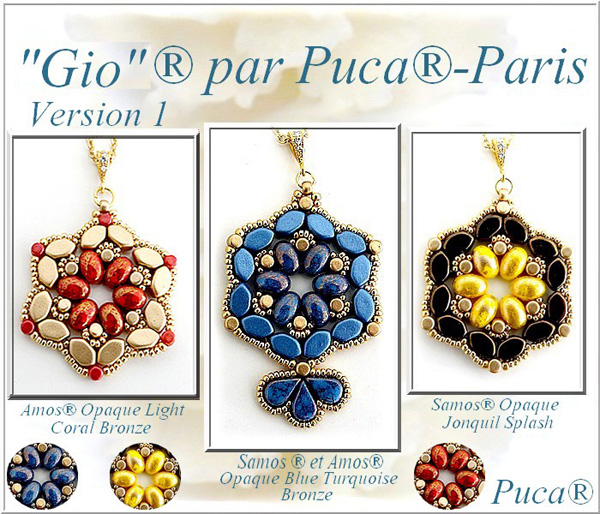 The necklace extravaganza below shows how well they combine with a variety of other beads in the range including Amos, Arcos, Kos and Minos par Puca beads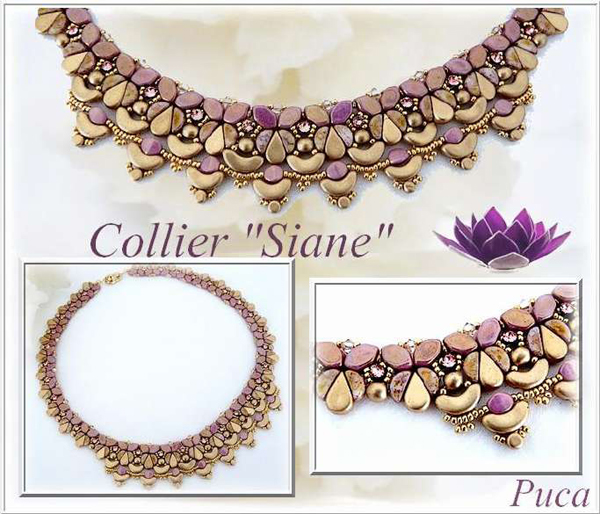 Finally, they can also work very well as a striking surround for the Cabochons par Puca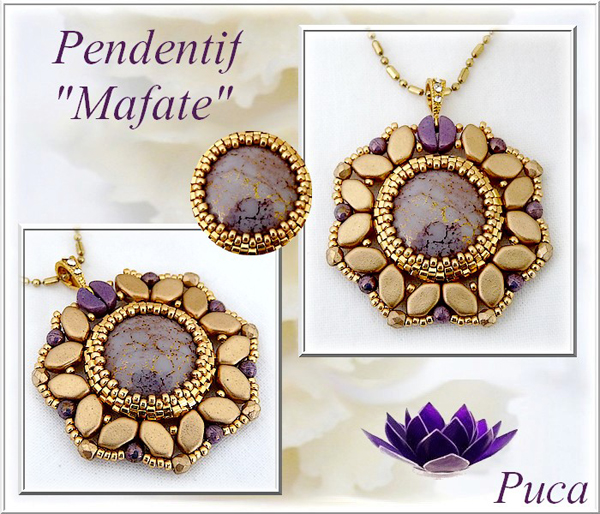 ---