We have some lovely projects for making hair clips, both for bridal and special occasions and for everyday use.  They use classic techniques such as twisted wire and bead-weaving.  We had some versatile designs using readily available beads which are easy to make.
Hair Clips
We have some lovely Preciosa projects to show you how to make beautiful beaded hair clips.  Once you have mastered the basic techniques it is easy to vary the designs to make your own unique creations.
Hair Clips using Twisted Wire Technique
It's easy to make some pretty hair clips by using elements of the floral decorations created in the Preciosa hair comb projects.  This hair pin is lovely for a classic bridal design.  Try making it in some rainbow colours to brighten up your everyday look.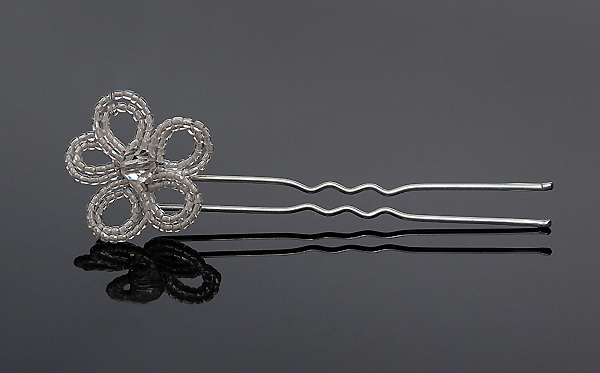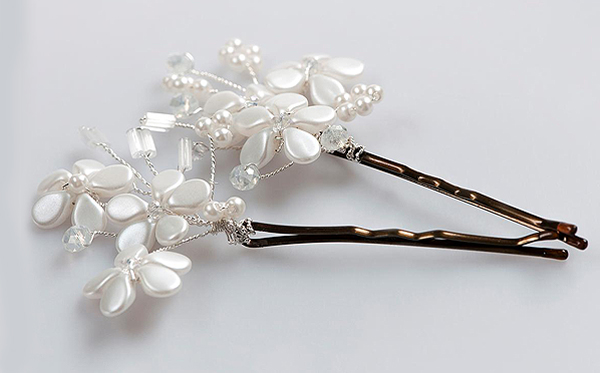 Long hair pins with loops at the top are available for more elaborate hair pins.  These are ideal for more elaborate bridal hair styles.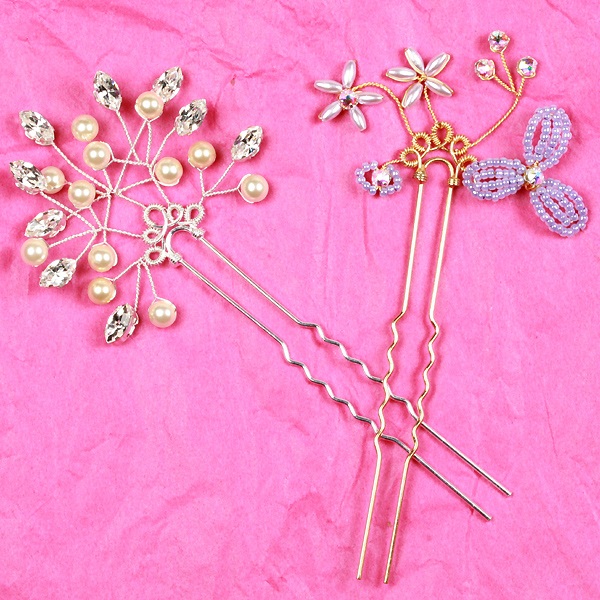 Beads like oat pearls are ideal for creating flower shapes.  You can also add rose montees for added sparkle.  These are flatback stones in sew on settings which you can just thread wire through.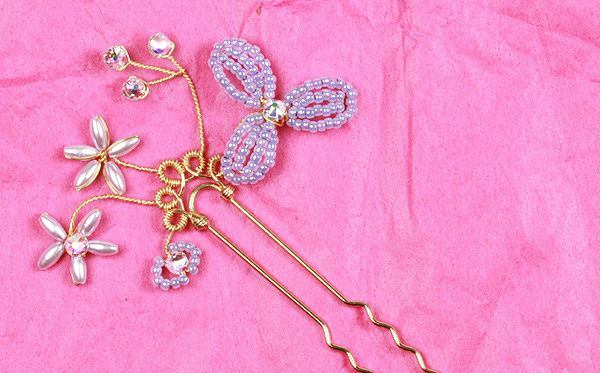 Crystal stones in sew-on settings like these navettes work very well with pearls to create an elegant hair pin.
Hair Clips Using Bead-weaving Techniques
Other suggestions include the superduos and 2-hole diamonduos used to create this flower. The diamonduos are edged with Toho demi-rounds which are also used between the tiny gaps near the centre of the flower.  You can use gemduos instead of diamonduos.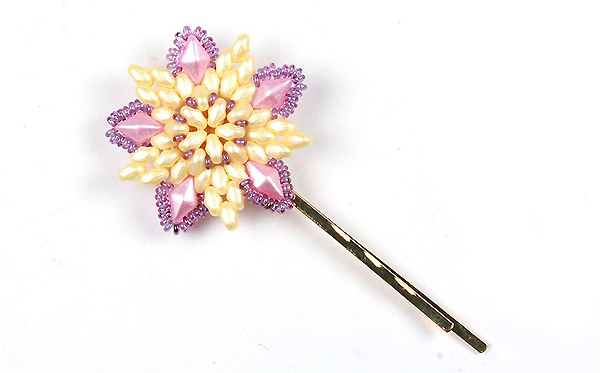 You can buy clips with a flat round metal disc or "blank" at the top which you can just glue your beaded creation to.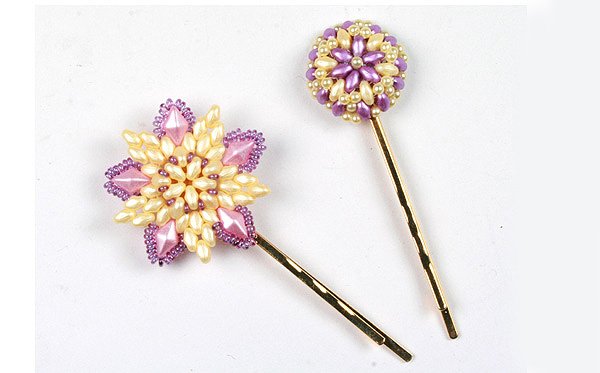 ---