Using rose montees is a great way of adding extra sparkle and a different element to your jewellery making.  They are easy to combine with other beads and work particularly well with multi-hole beads such as gemduos, honeycomb and arcos par pucas.
Projects Using Rose Montees
The rose montees are flatback stones in a sew-on setting.  The setting has a channel in the back so you can sew through it in two directions.  You can buy them ready made or make your own using flatback no hotfix stones and mounting them into sew-on settings.
Here is a lovely easy project for using rose montees to make a pretty bracelet.  This Beadmaster project uses the popular 2-hole diamonduo beads with SS16 4mm rose montees and 2mm fire-polished beads.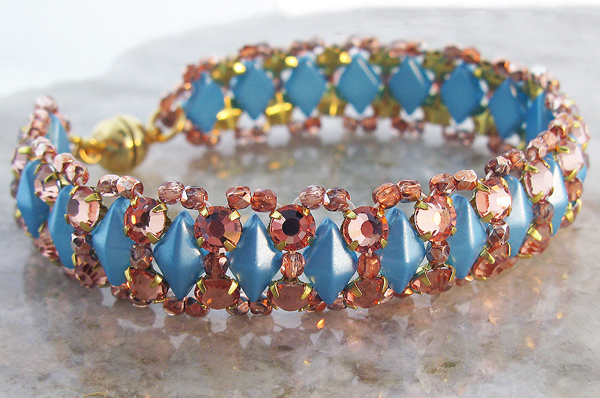 Design Ideas Using Rose Montees
We have some lovely design showing you different ways of using rose montees with multi-hole beads.
These 6mm 2-hole honeycomb beads make a pretty frame for a central rose montee.  We used SS30 which is 6.5mm.  This design would also make a lovely floral motif in pinks or purples.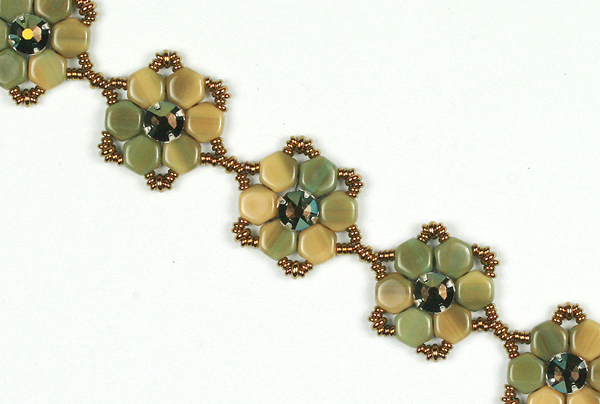 2-hole diamonduos are an easy shape to use or you can substitute gemduos instead which are also 8x5mm.
This trio of bracelets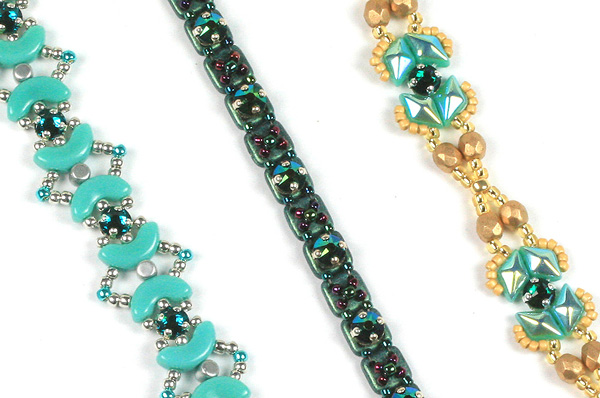 The bracelet on the left combines 4x10mm Arcos par Puca beads and 2.5x3mm Minos par Pucas.
The second bracelet uses 6mm CzechMates quadratiles with SS20 4.7mm rose montees alternating with a seed bead criss-cross.
Diamonduos are again used in the right hand bracelet with SS16 4mm rose montees.  These little motifs also make pretty matching earrings.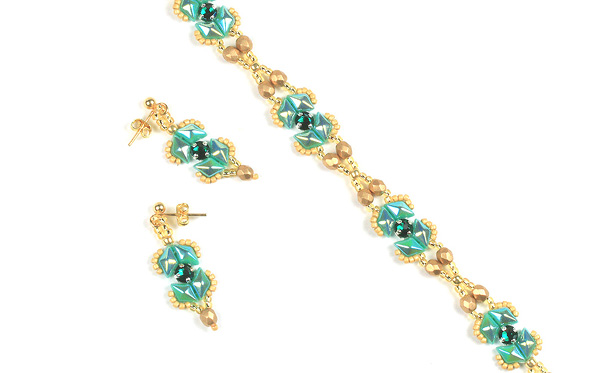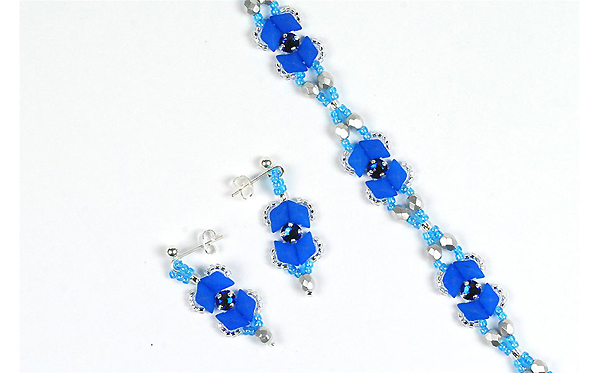 The smaller rose montees can also be used to add a delicate sparkling highlight.  In the design below they are used with diamonduos to make an elegant pendant.  This design can also be used to make a pretty pair of earrings.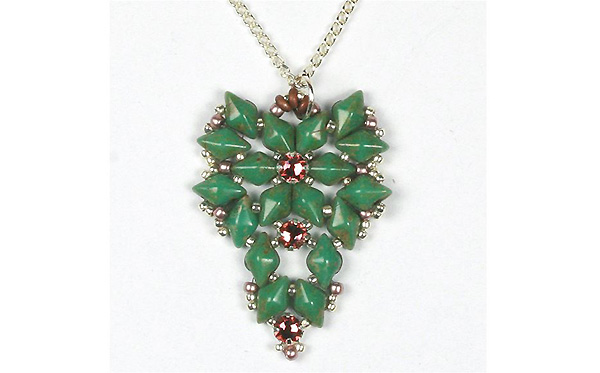 ---