TEST TEST TEST TEST TEST
Matubo 2-hole Nib-bits are the new bead from the maker of the very popular superduos, miniduos and seed beads.  It joins their first 2-hole bead, the Rulla.
Matubo 2-hole Nib-bits
These 6x5mm triangular beads will add a distinctive new look to your jewellery.  Their chunky wedge shape makes these beads stand out while at the same time they combine beautifully with many other beads.
Our design here shows how easy they are to use to make a pretty bracelet and earrings.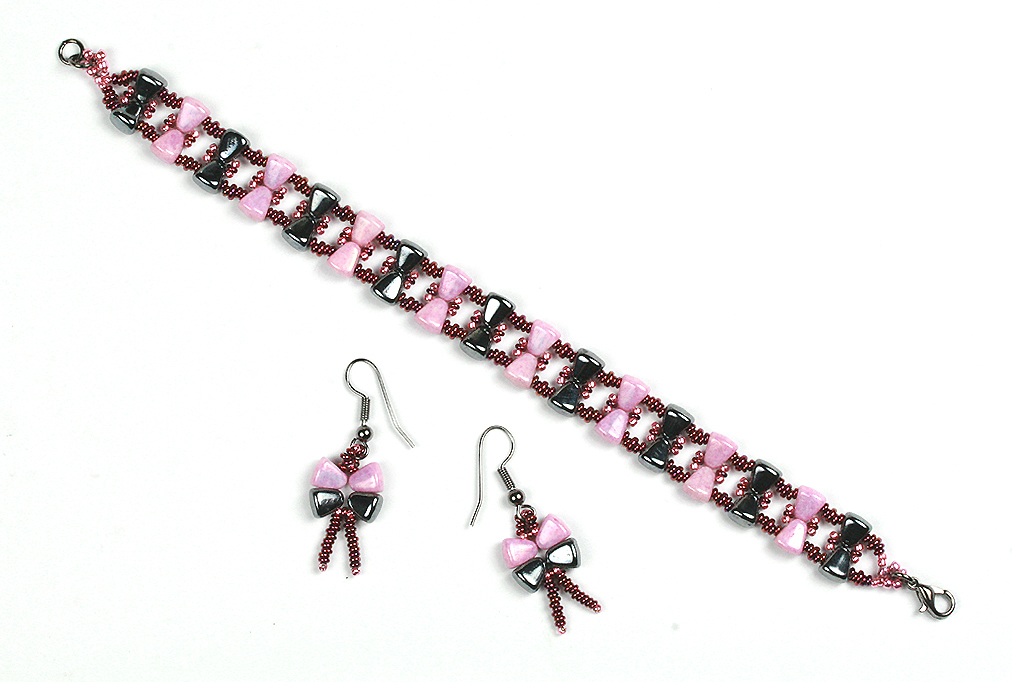 Matubo 2-hole Nib-bits are available in beautiful Czech colours
These beads are available in a large variety of colours to match with other Matubo beads and many other popular Czech beads.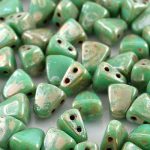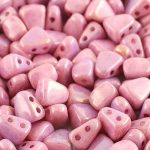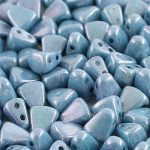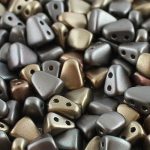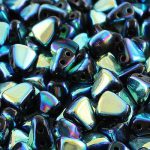 View more colours on our webite 
The new Nib-bits are easy to use and combine beautifully with many other Czech beads
The 2-hole Nib-bits wedge shapes means it can be used in many different configurations as the projects below show.
We have lots of Matubo downloadable projects to inspire you which you can see on our website or view here.
The Stairway Bracelet below is an easy design which shows how these chunky wedge shape beads can be used to create a simple but eye-catching piece of jewellery.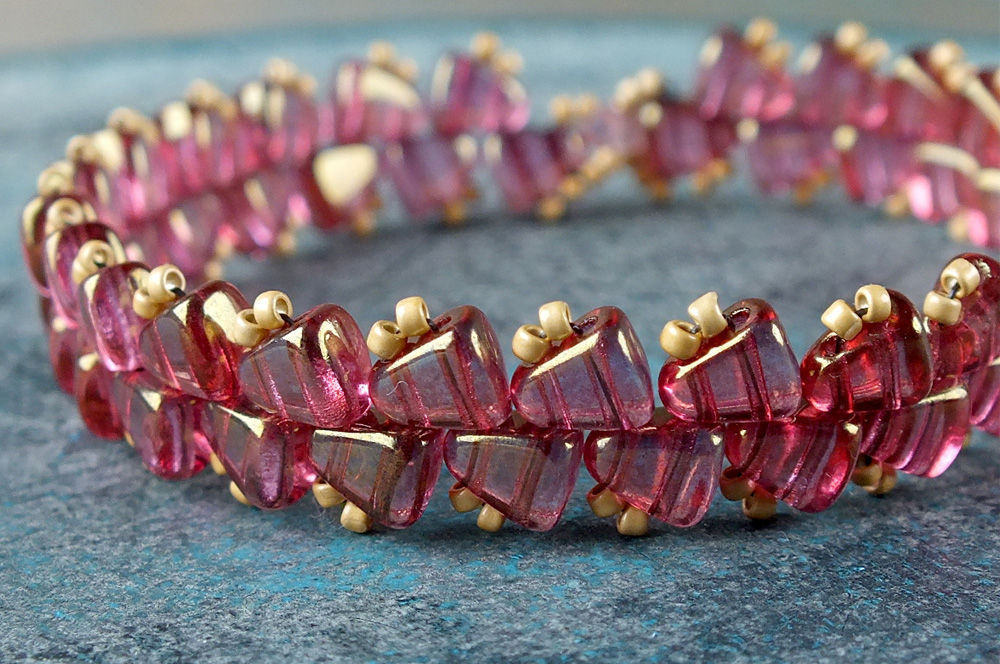 The Rani Bracelet shows you how to create another easy component by alternating the nib-bits with superduos.  This bracelet alternates this basic component with a variation which incorporates a rivoli.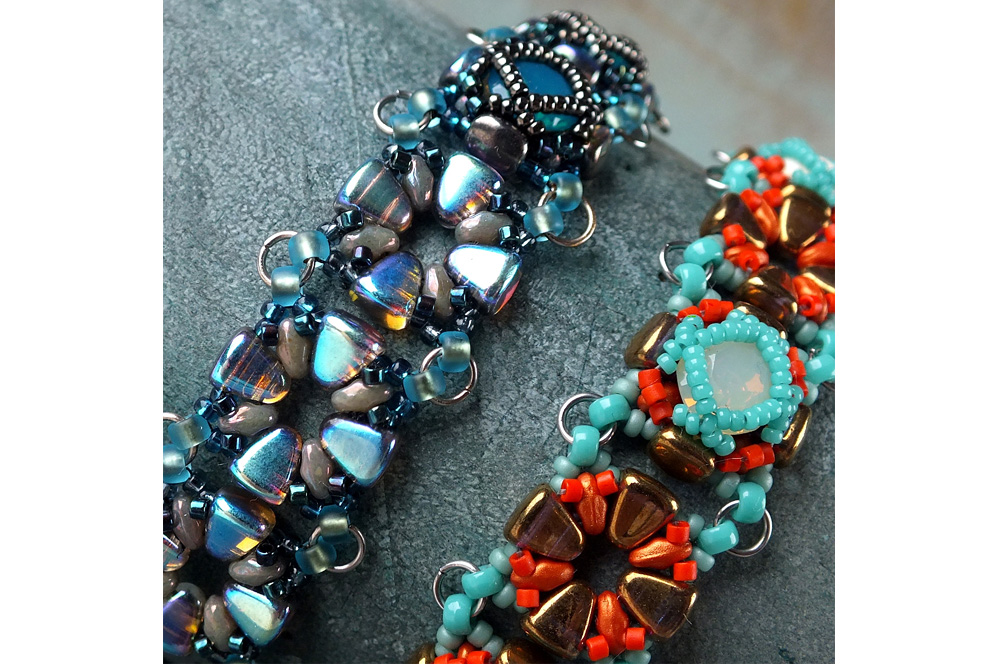 The Nib-bits triangular shape lends itself to circular shapes as the Bubble Bracelet below shows.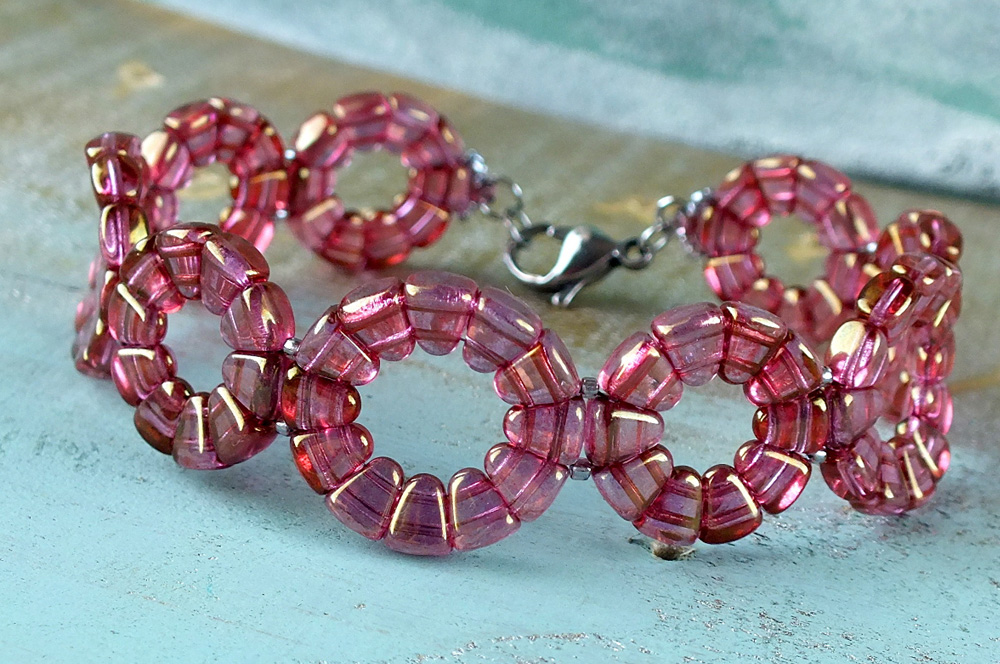 The Daisy Bracelet design creates a different circular effect.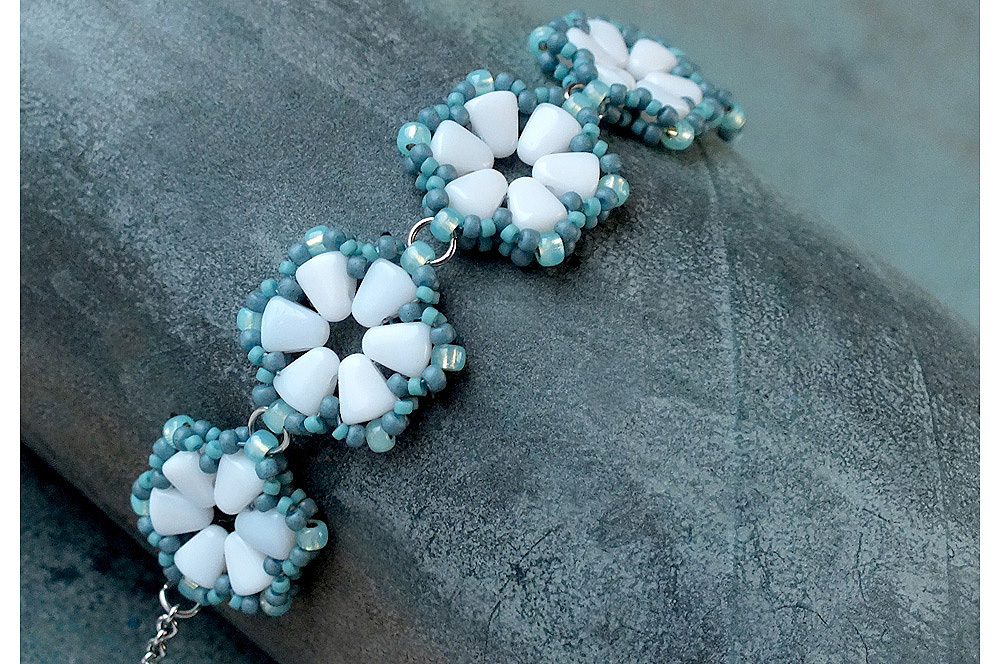 The Timbuktu Earrings are another easy design.  You could also use link these components together to make a lovely bracelet.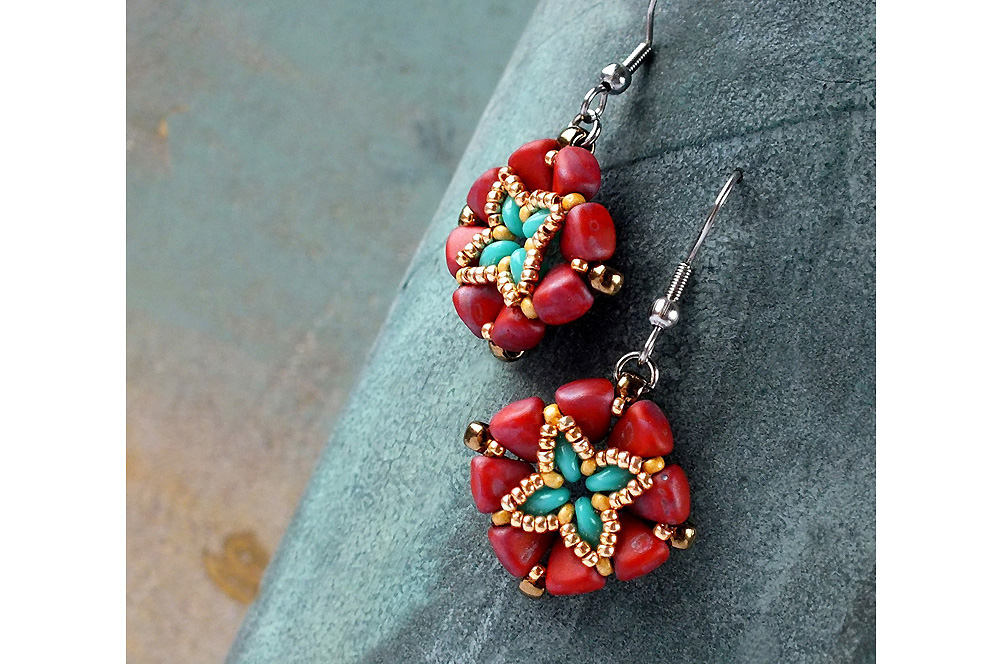 The Josephine Bracelet is another variation showing how the Matubo Nib-bits can be used to create beautiful curved shapes.
The Viracocha Earrings show different circular combination of the Nib-bits where the wedge end of two beads is placed back-to-back to create a double row.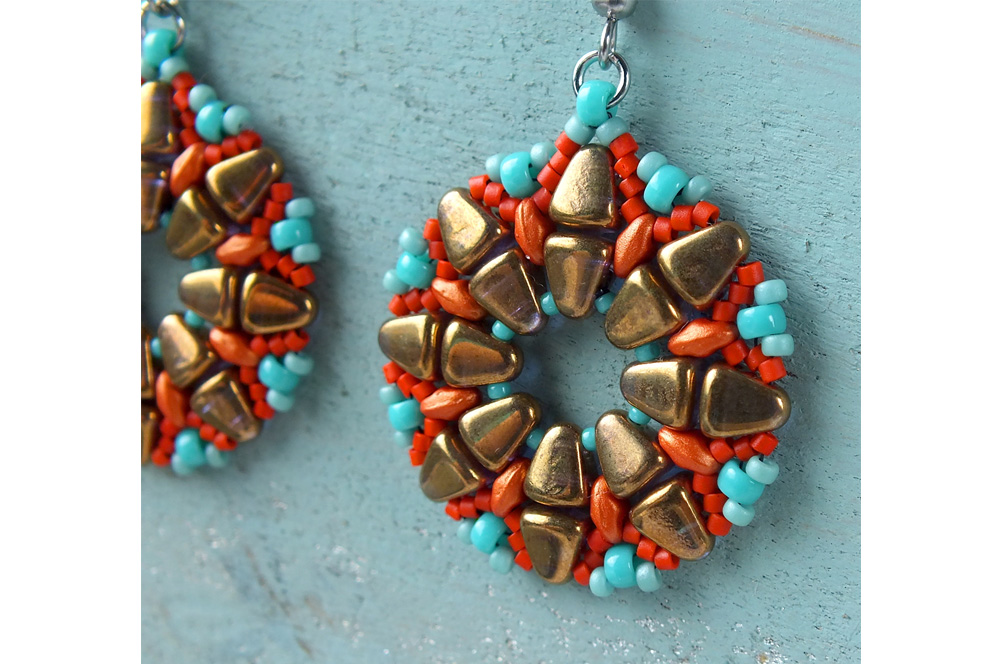 The wedge shape also lends itself to creating beaded beads.  These can be linked together to make a beautiful necklace or bracelet or simply attached to earring findings.
The Volterra Earrings project shows one design for beaded beads.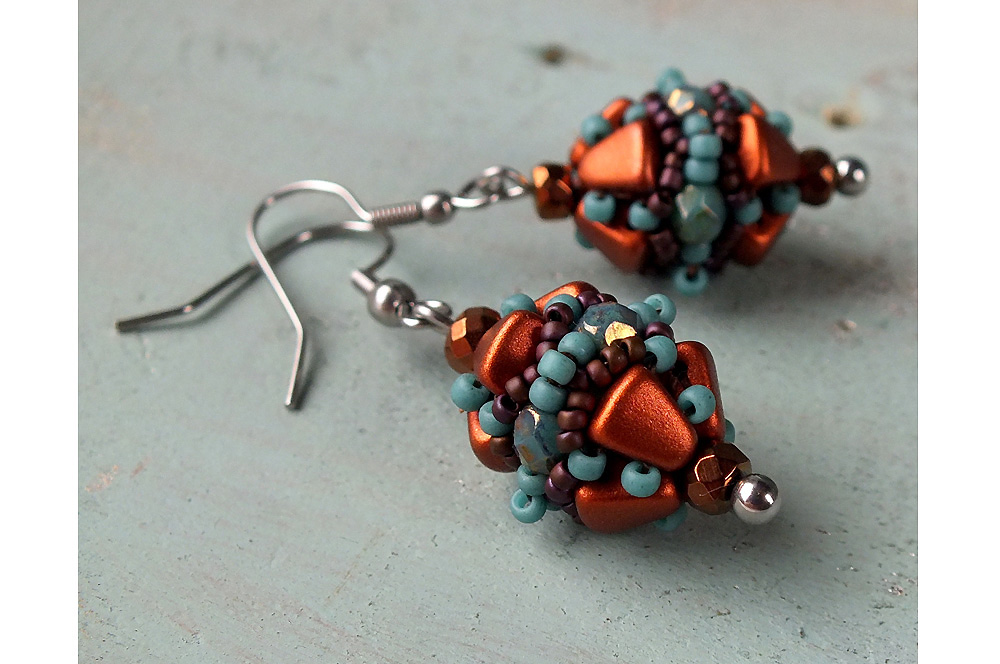 The Tech Beaded Beads project is another idea which shows how superduos can nestle into a pair of Nib-bits in this combination.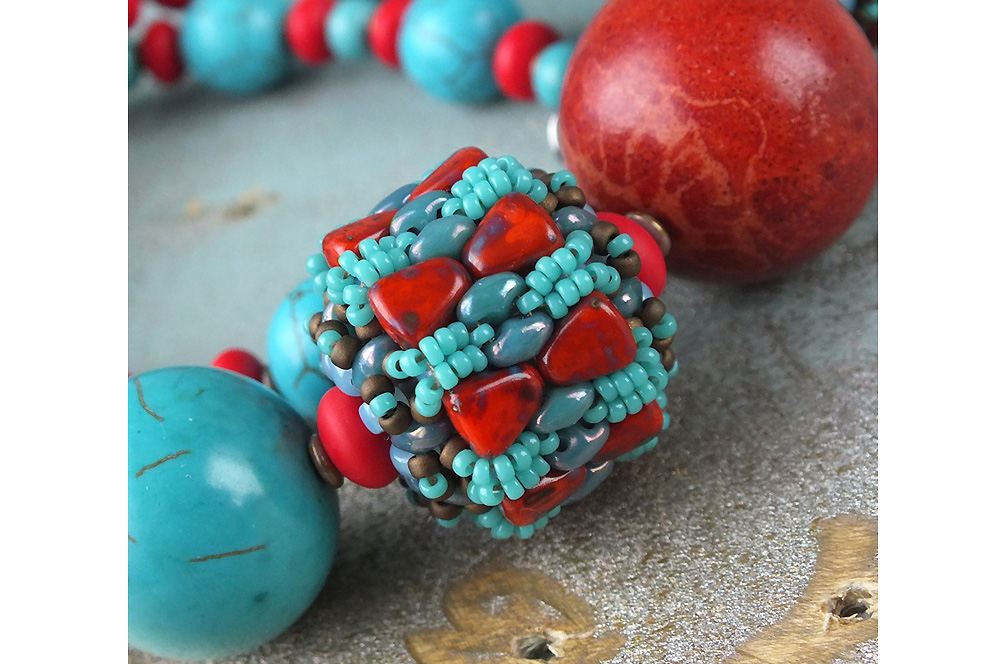 The wedge shape of the Nib-bits is also very good for creating a circular edging or surround.
The Groom Lake Pendant is one idea showing how the Nib-bits can be used back to back to create a double row of nib-bits where the inner row is a different formation to the outer row to create a rich effect.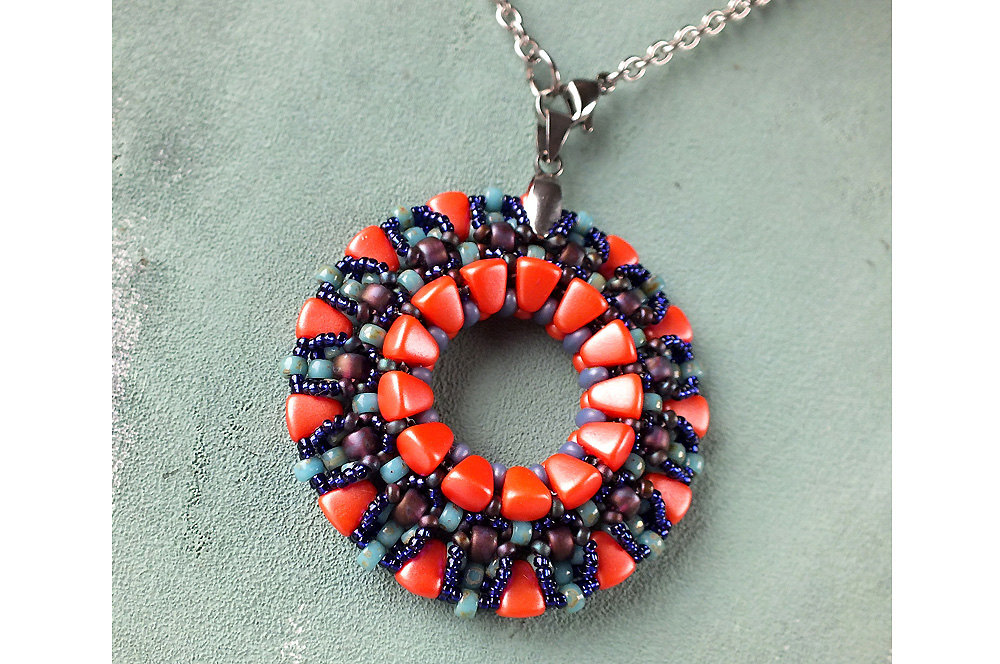 The Hippie Brooch is another example of creating a Nib-bit surround.
The Swing Earrings project shows how the Nib-bits can be alternated.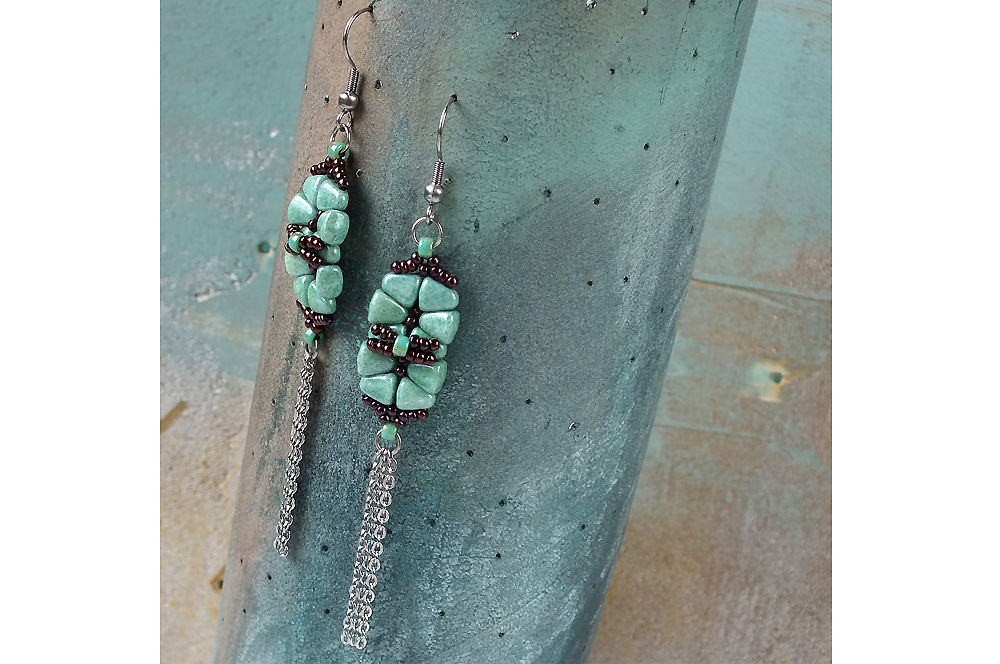 The Nib-bits also work very well with other multi-hole beads
We have put together a few of our own designs to show how well they combine with some popular 2-hole beads.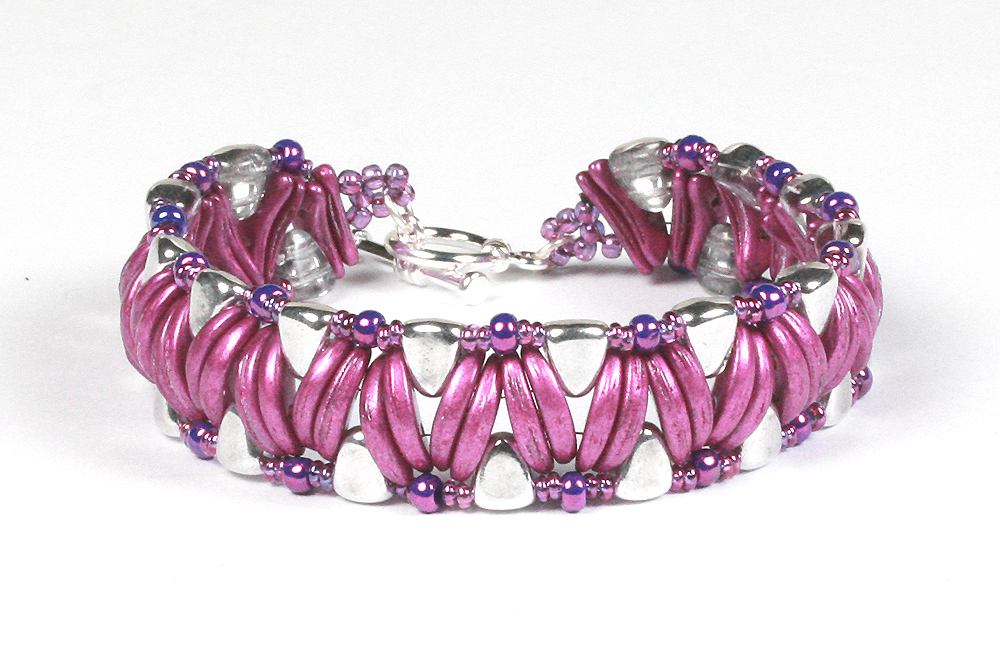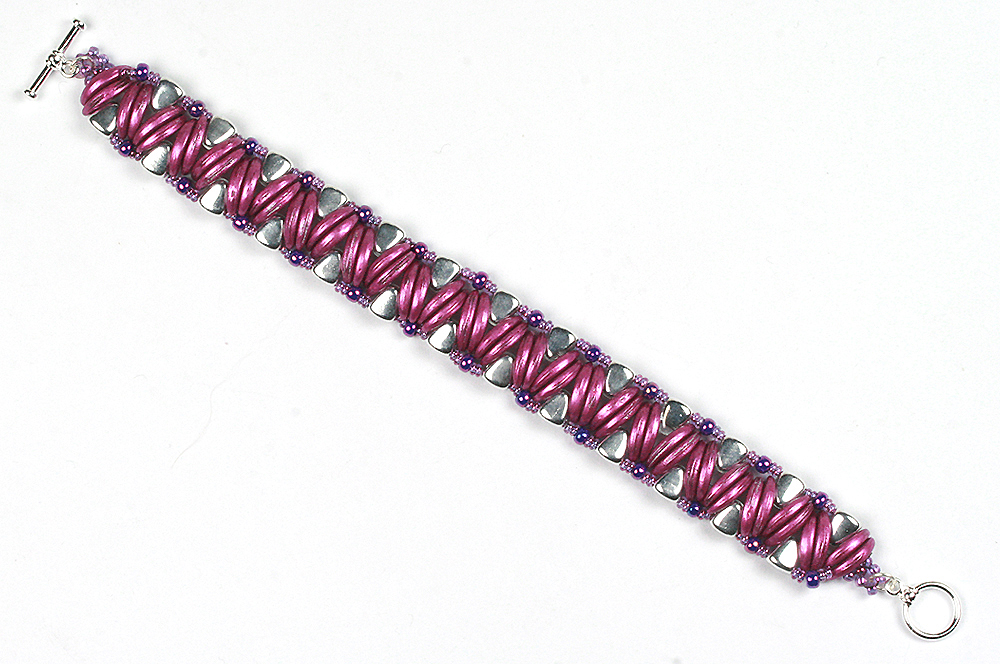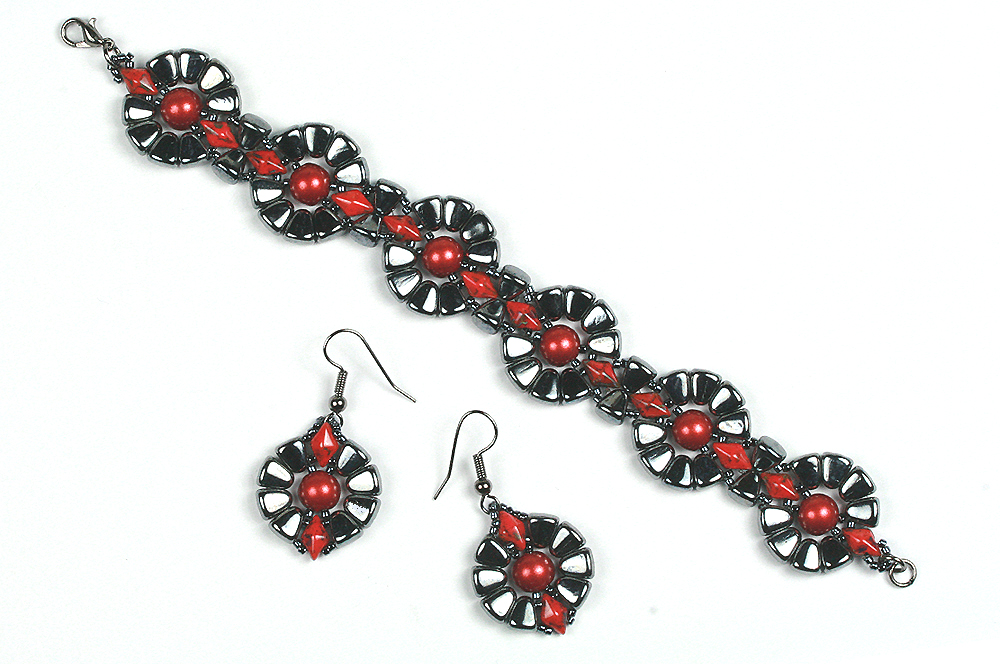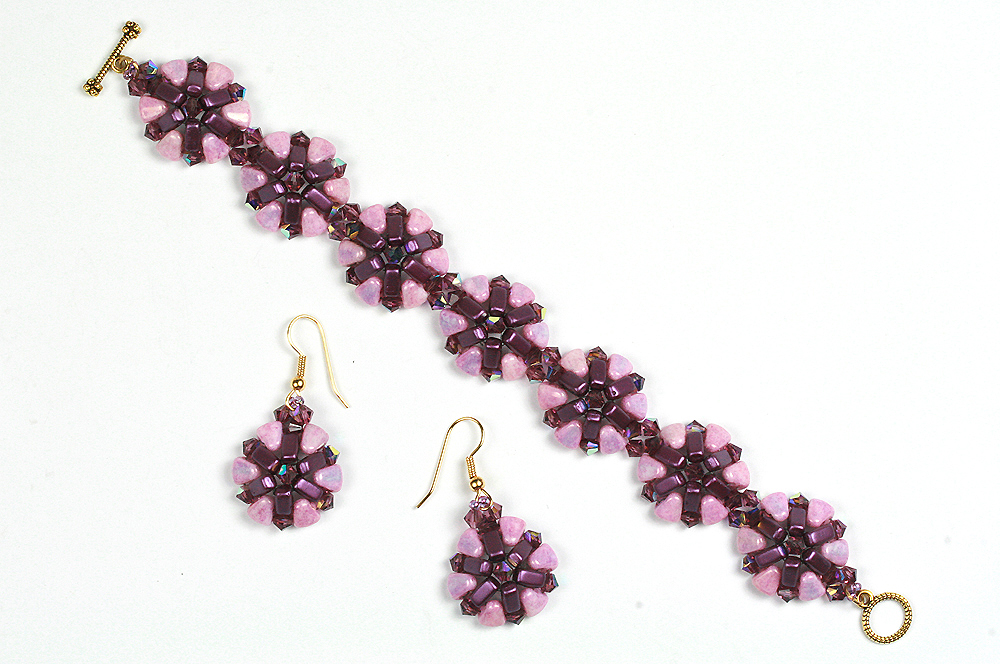 ---