The new Piros par Puca Beads come in a range of interesting colours, including the versatile iris colours.  Plus we have some new designs to show you including a pretty bracelet, two striking pairs of earrings and a needle case.  You can download these free from our website.
New Piros par Puca Beads
The Piros par Puca beads have 2 holes and measure 5x3x2mm.  Their size and shape makes them easy to use on their own or with other beads.  The new Piros par Puca beads includes four new iris colours.  These are such versatile shades and are perfect for Autumn.
See all the Piros par Puca beads
Projects with New Piros par Puca Beads
Passion Bracelet
This pretty Passion bracelet pattern is an easy design which shows you how to create these little flower-like motifs.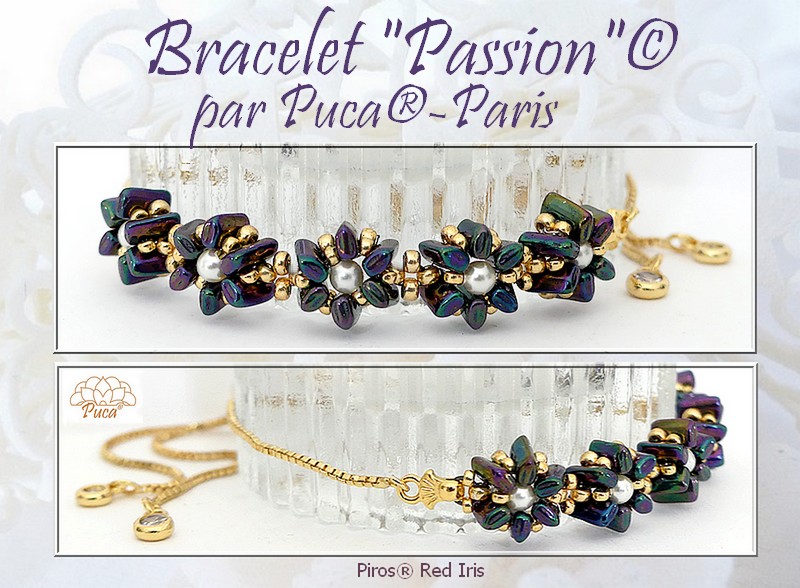 Berlioz Needle Case
The new iris par Pucas are also shown off in the needle case design which again combines them with 3mm round beads or pearls.  The body of the needle case is made up with seed beads and delicas and it's capped with an 8mm cabochon par Puca.  Puca's step-by-step instructions and colour images take you through the process of creating this pretty design.  You can find this wooden twist-cap needle case on our website.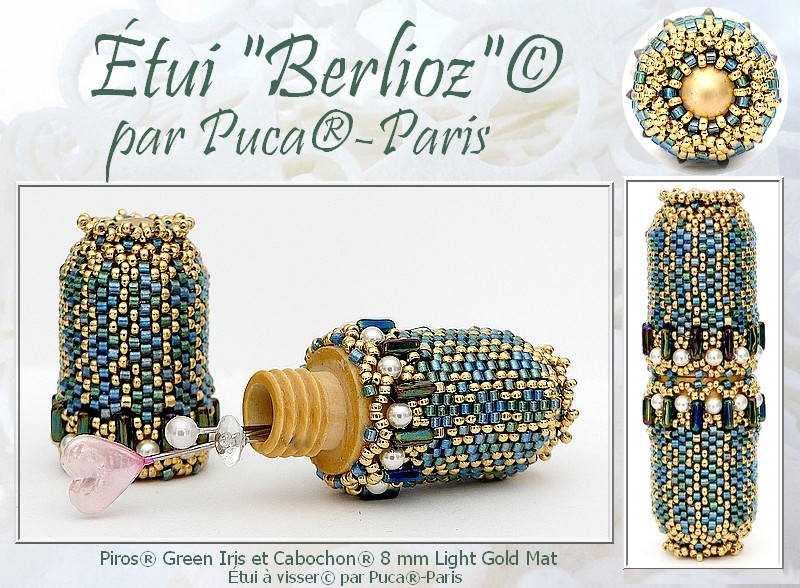 Sorbet Earrings
This design combines the piros par Pucas with the popular Arcos and Samos beads.  Four bold tutti-frutti colours are used in this eye-catching design.  It would also look good with the vibrant chatoyant colours or try it with the same colours for a different look.  You could also use a charm or drop instead of the tassel.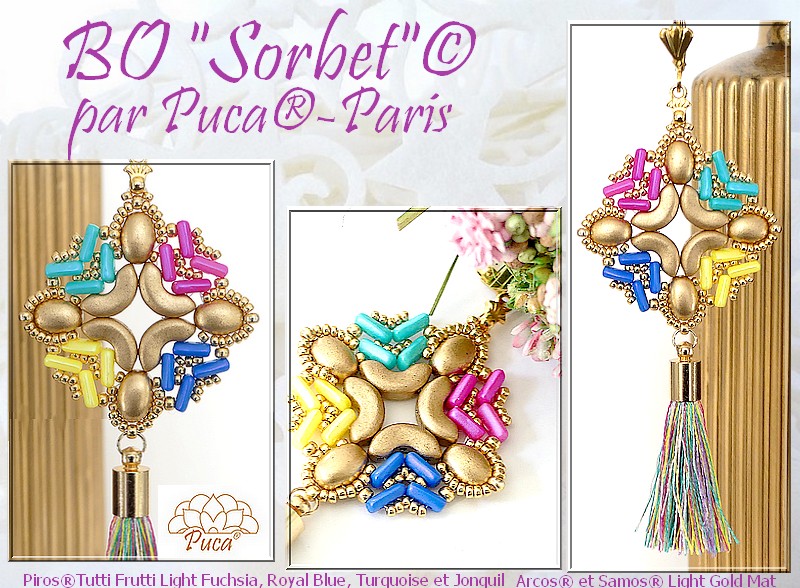 Dolce Vite Earrings
Make a splash with these flamboyant earrings in two colours of the Piros par Puca beads, shown here with the delicate Halo beads. 3mm crystal bicones and small drops make a pretty edging.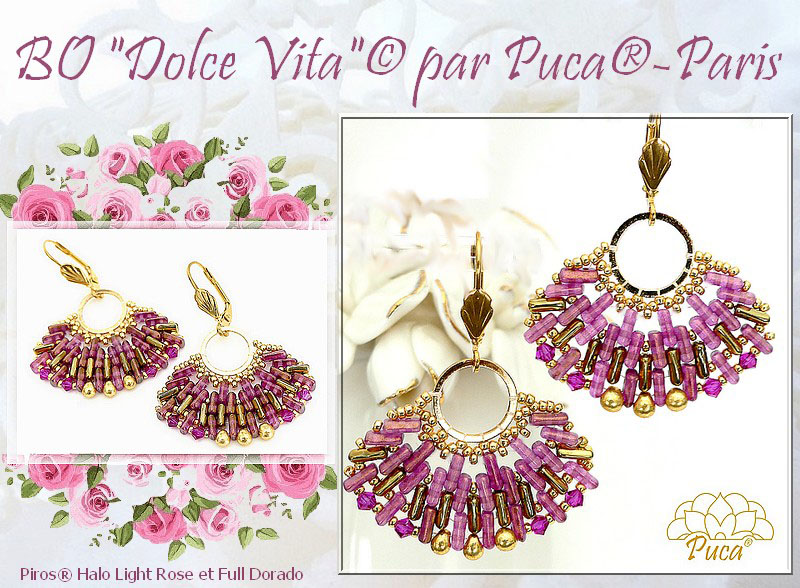 ---