We have more New Samos par Puca Projects by Annick Puca for bracelets, earrings, a versatile beaded bead that can be used to make elegant long earrings or a necklace and decorations using the latest colours.  You can download these, and many more, for free on our website.
New Samos par Puca Projects
These projects, and many more projects with the Samos beads, are available on our website and can be downloaded on our website or here – see projects with Samos par Puca beads
Turtle Bracelet and Earrings
This design is easy to create but looks striking.
Pair opaque and ice slushy or AB colours for a delicate effect or combine opaque colours for a more dramatic look, like the striking red turtle earrings below.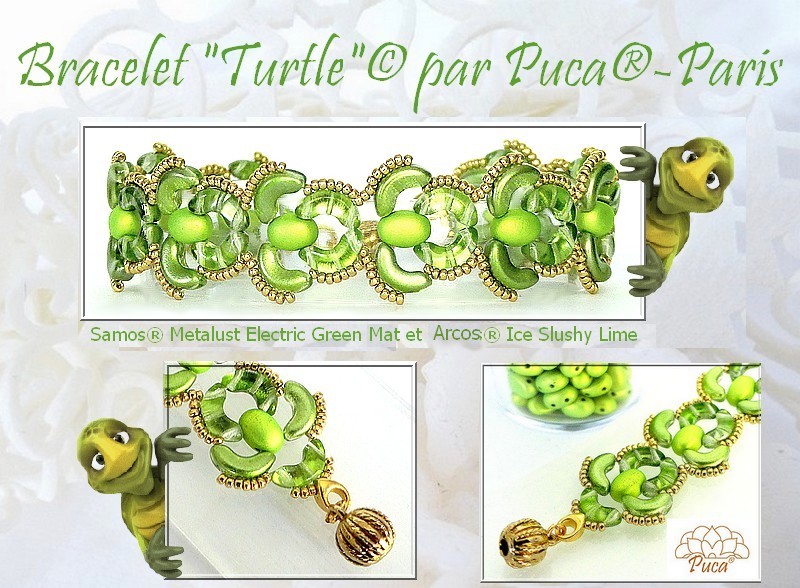 You can also use this pattern to make a stunning pair of earrings.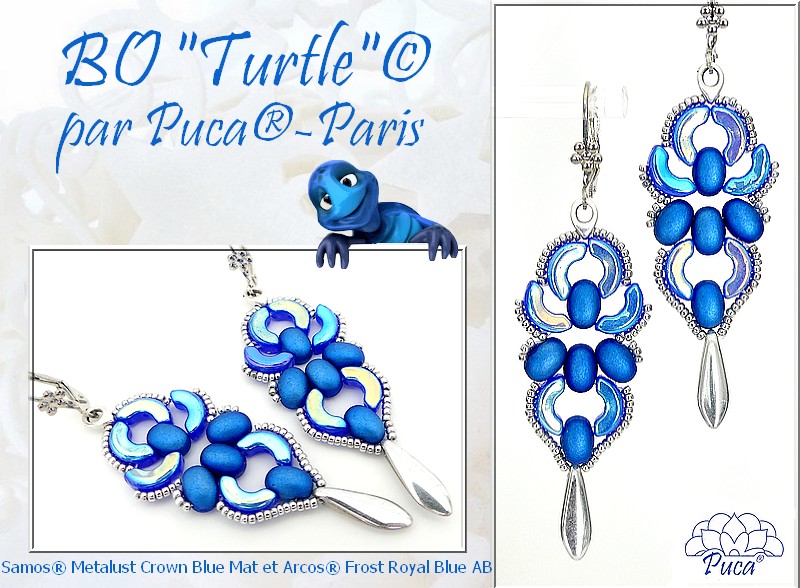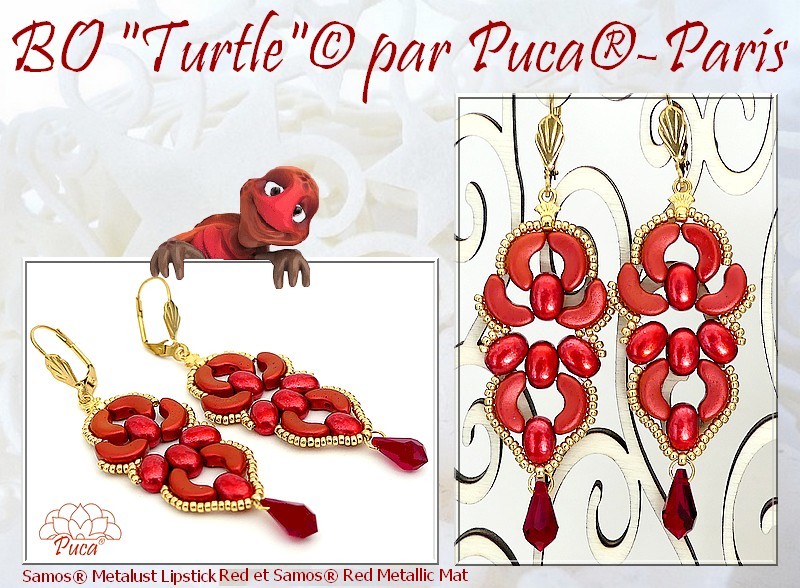 Lolly Beaded Bead
If you love beaded beads, try out this new design which shows off the Samos beads embellished with 3mm facetted round beads and bicones.   You can used the beaded beads to make a very elegant pair of earrings or as the centrepiece of a bracelet or necklace.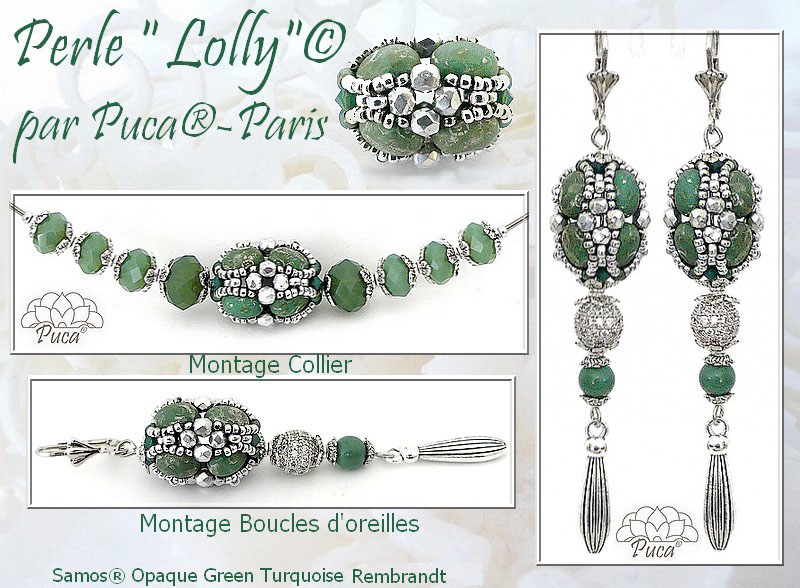 Hanging Heart Decoration
These rembrant beads have a lovely finish, similar to picasso or travertine finishes.  They're ideal to make a pretty decoration which you can give as a gift or attach to keys.  The samos  beads are combined with sparkling 4mm crystal bicones and seed beads.  The circle is then simply blued to a 10 cm wooden heart, or whatever you would like to embellish.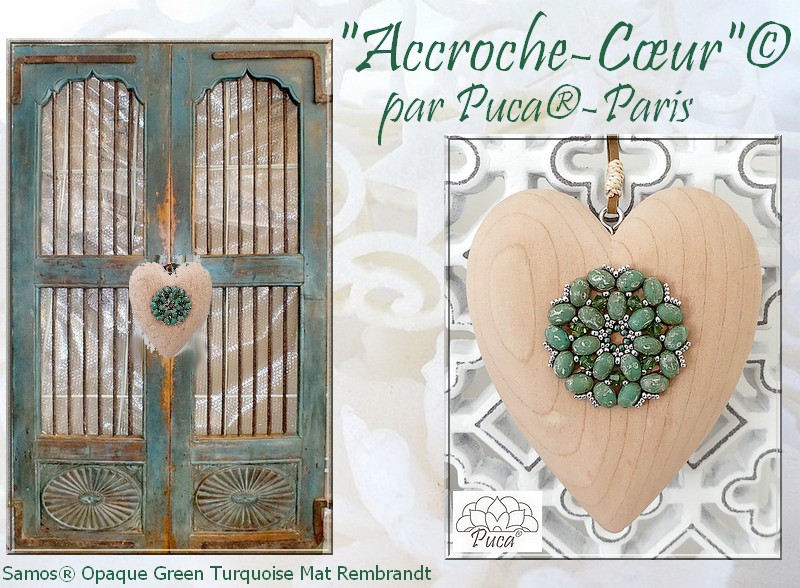 Tchin-Tchin Pot
Here is another idea to embellish a simple wooden pot measuring 62x30mm.   First, pairs of Arcos beads are combined to form circles which are linked with Kalos beads.  Next Samos beads are attached and the space then infilled with Piros beads and more kalos beads.  Finally Kheops par Pucas are added to the other side.  The finished piece can then simply be glued to the pot.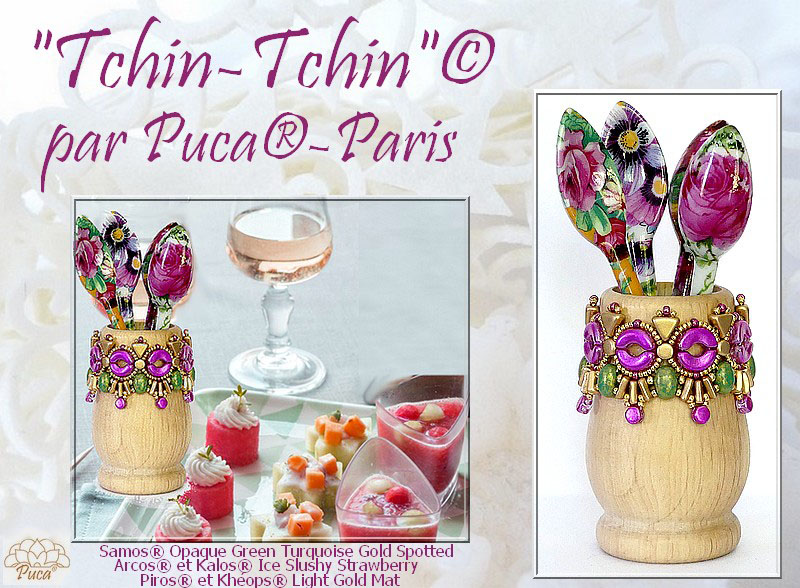 ---