2-hole bow beads with a multitude of uses
The new 2-hole bow beads from Preciosa Ornela are large striking beads that can be connected to make lots of interesting shapes including eye and X shapes that can just be filled in with a few beads.  More complex designs can also be created using, for example, rivolis.
The new 2-hole bow beads from Preciosa Ornela are versatile and easy to use
These 15x5x3.5mm beads are easily combined to make very eye-catching shapes.  You can therefore just add some small round beads or seed beads and still create a very stylish piece of jewellery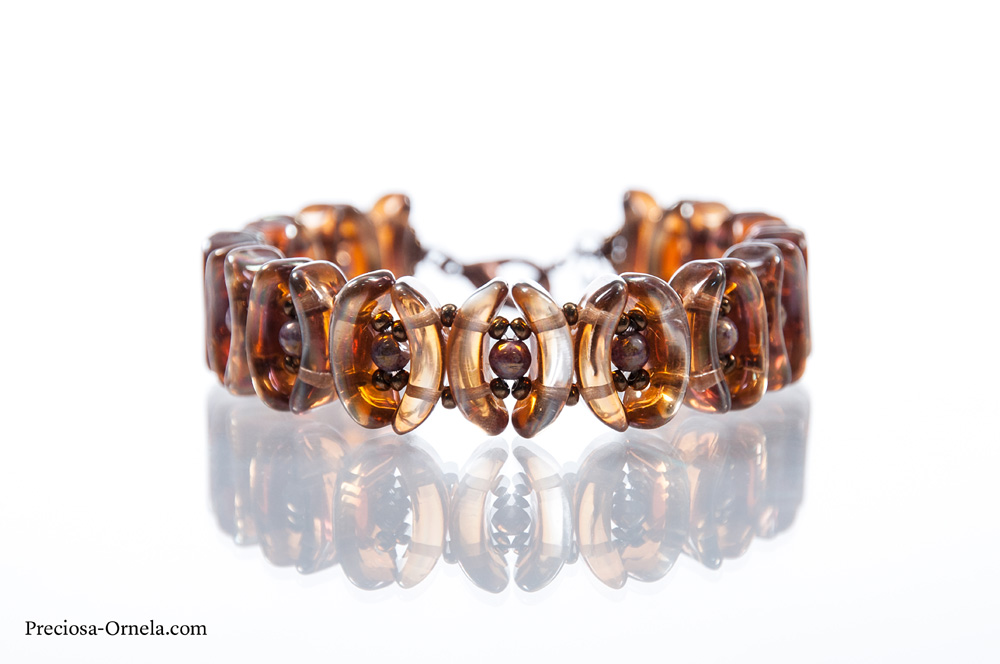 The gentle curve of the bow beads lens itself very well to combinations with other curved beads such as the 12mm candy beads below.  Hence you just need a few small fire-polished and seed beads complete this pretty design.
This ribbon patterns is available on our website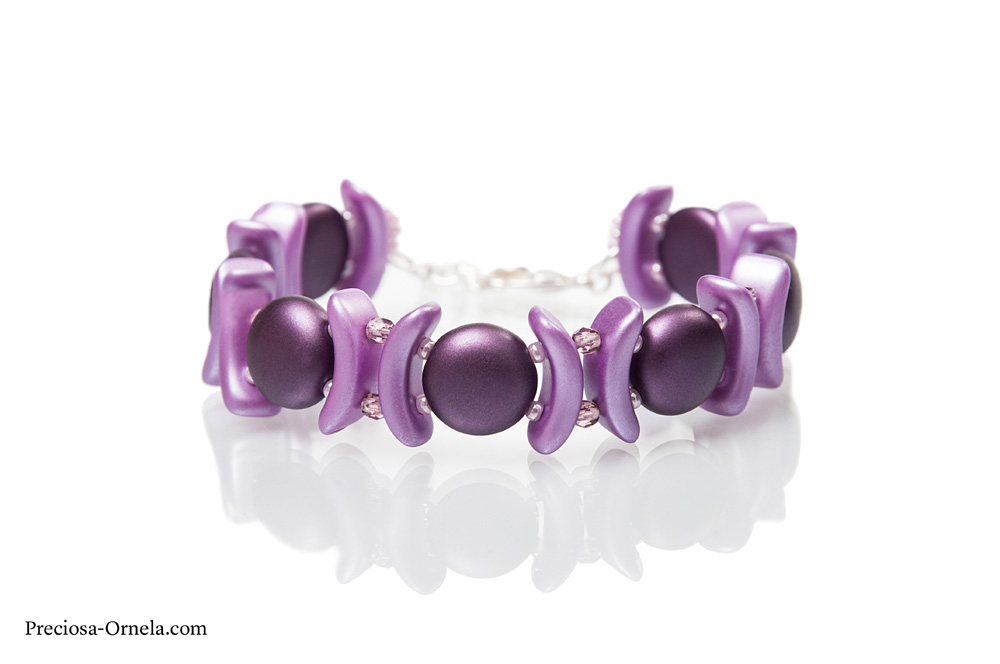 In the same way you can combine them with smaller 8mm candy beads or fire-polished bead for a more delicate look.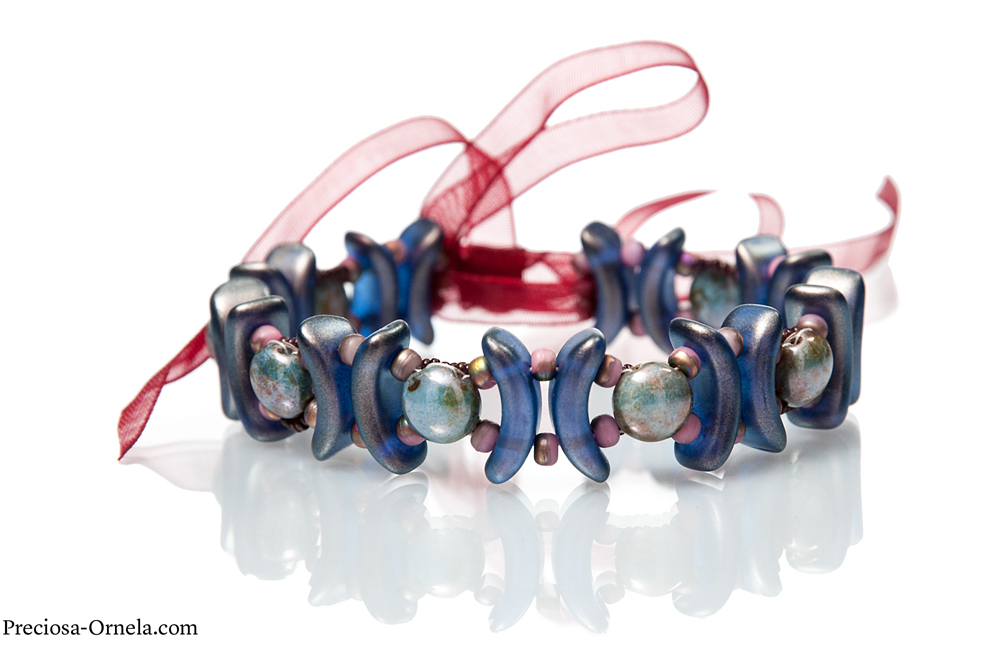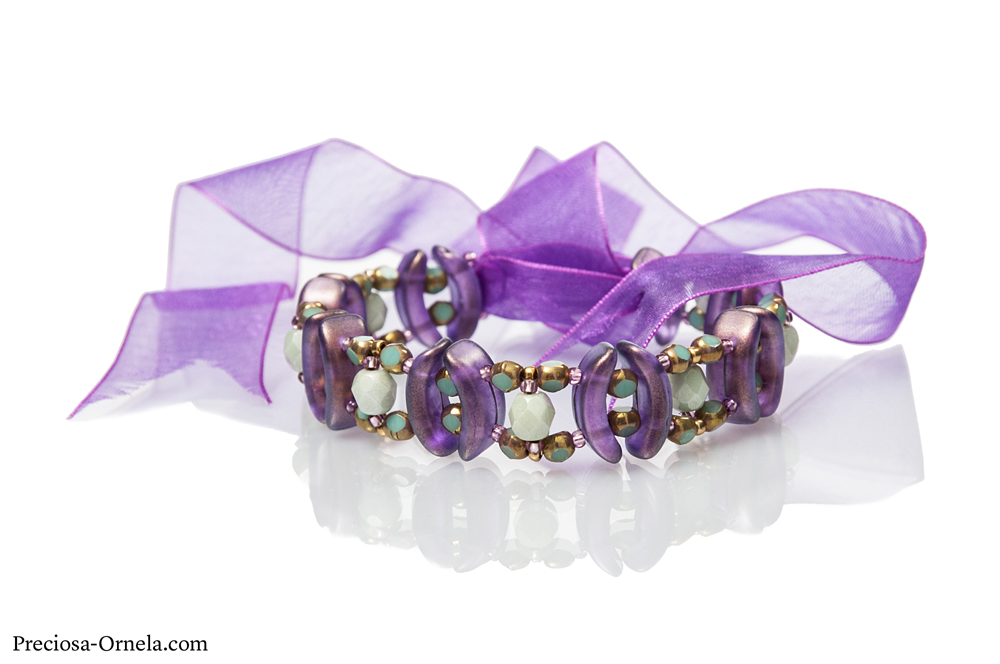 In addition, you can build on these basic bow bead shapes and add more seed beads to develop the design opportunities.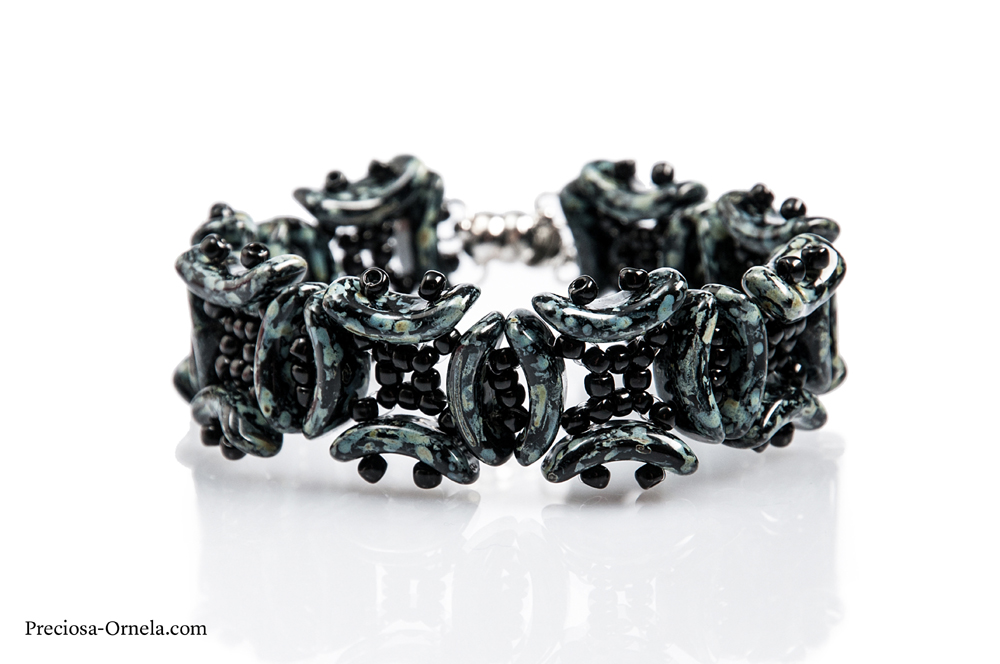 You can build up the basic bow bead combinations to make eye-catching designs
This necklace uses pairs of bow-beads with a few filler beads to make this very striking necklace design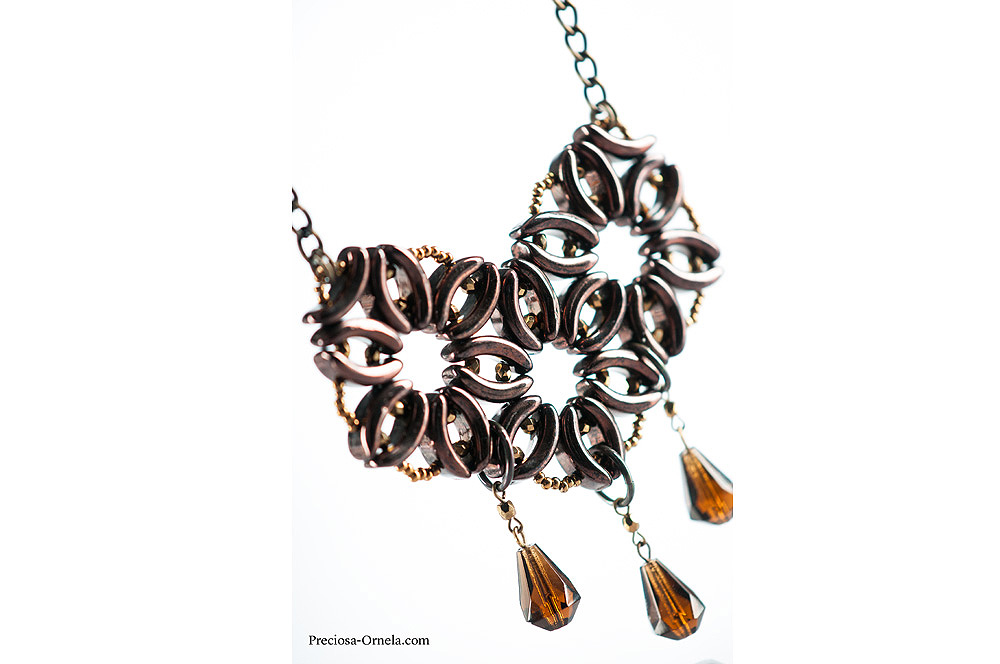 The bow beads are also great for creating interlocking and whirling shapes
You can also try using the bow-beads in other interesting combinations such as the zig-zag bracelet below.  The seed beads create an elegant contrast and highlight the shape.  You can find the pattern for the zig-zag bracelet on our website.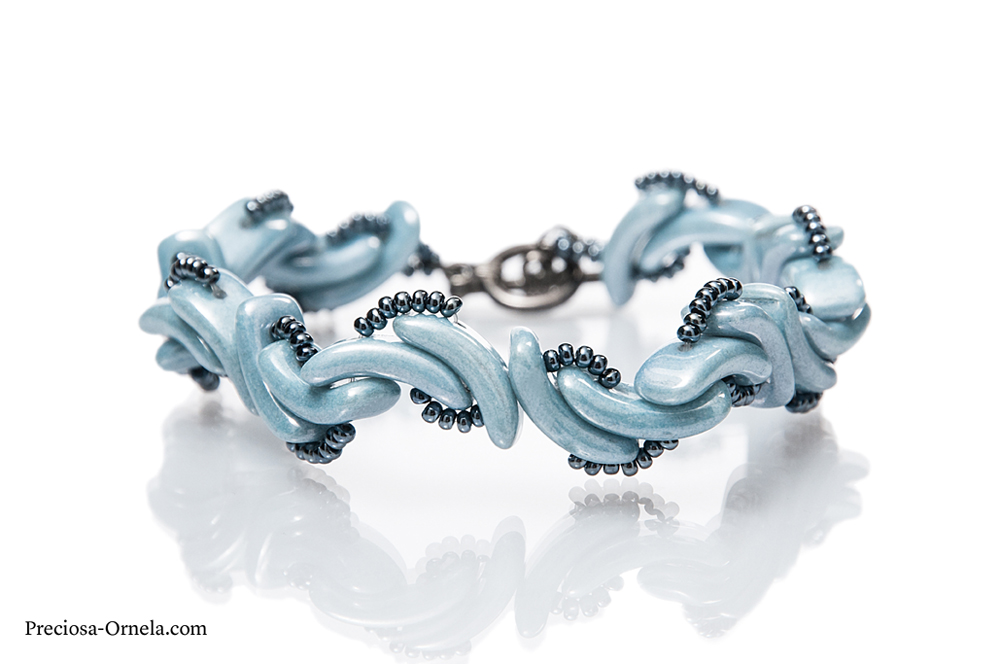 You can develop this idea to create some gorgeous whirling circular designs.  The striking shape of the bow-beads is simply but very elegantly set off by the seed beads.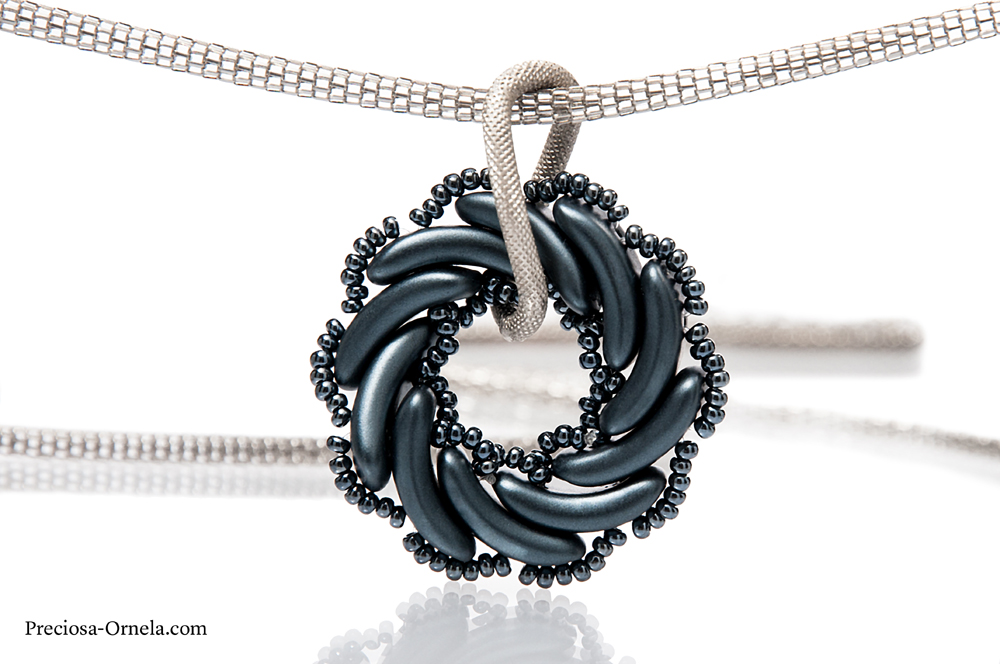 Another idea is to use the bow beads to creating a surround for a sparkling rivoli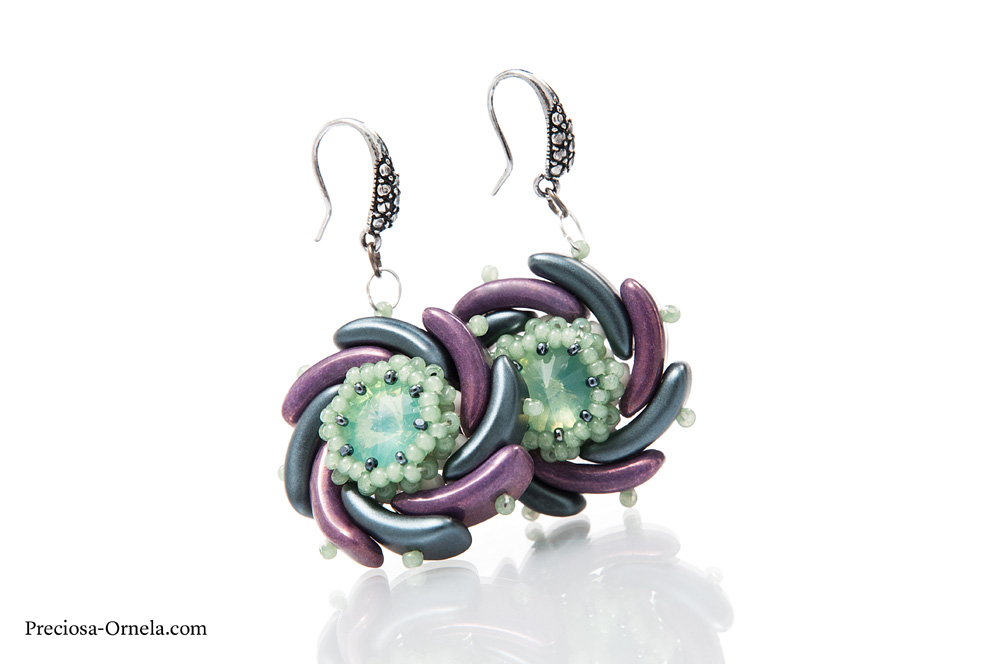 The bow beads also look good embellished with small beads
The earring examples below have the lower hole used to create elegantly embellished beads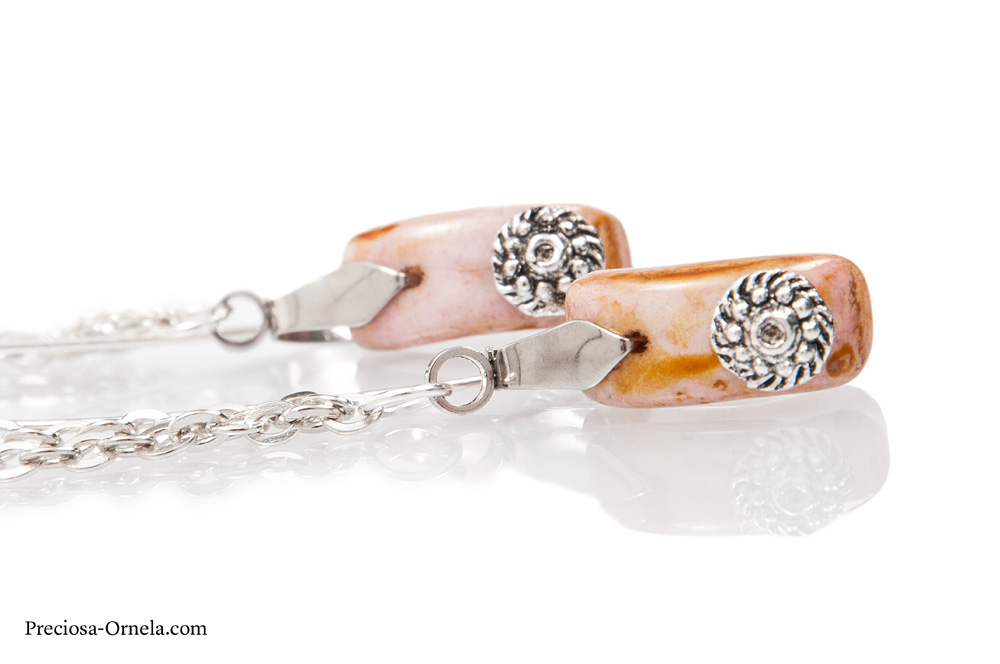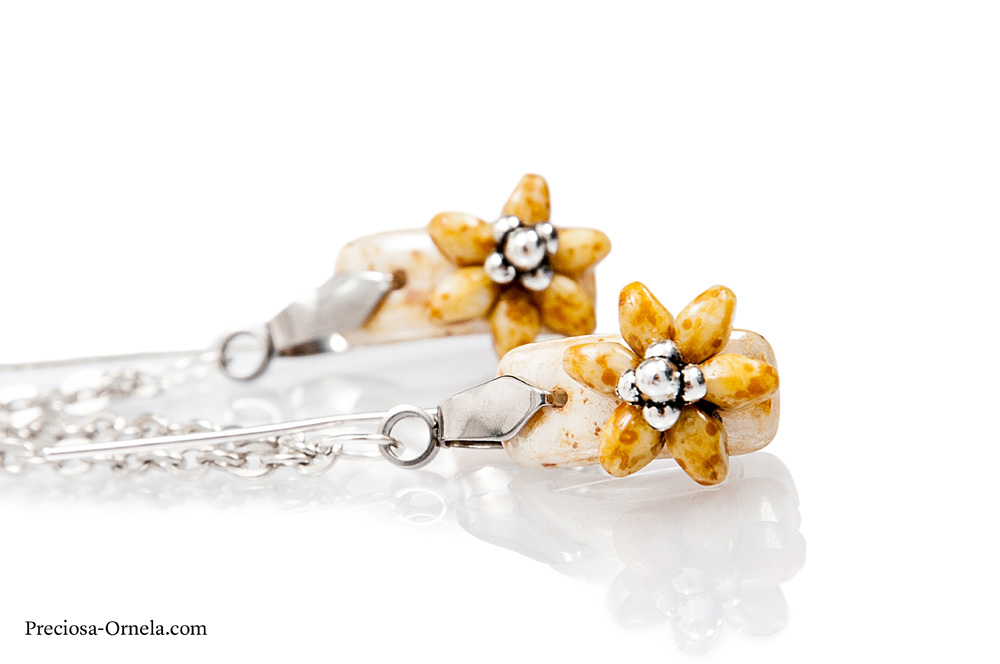 In addition, you can also you the same technique to create a striking bracelet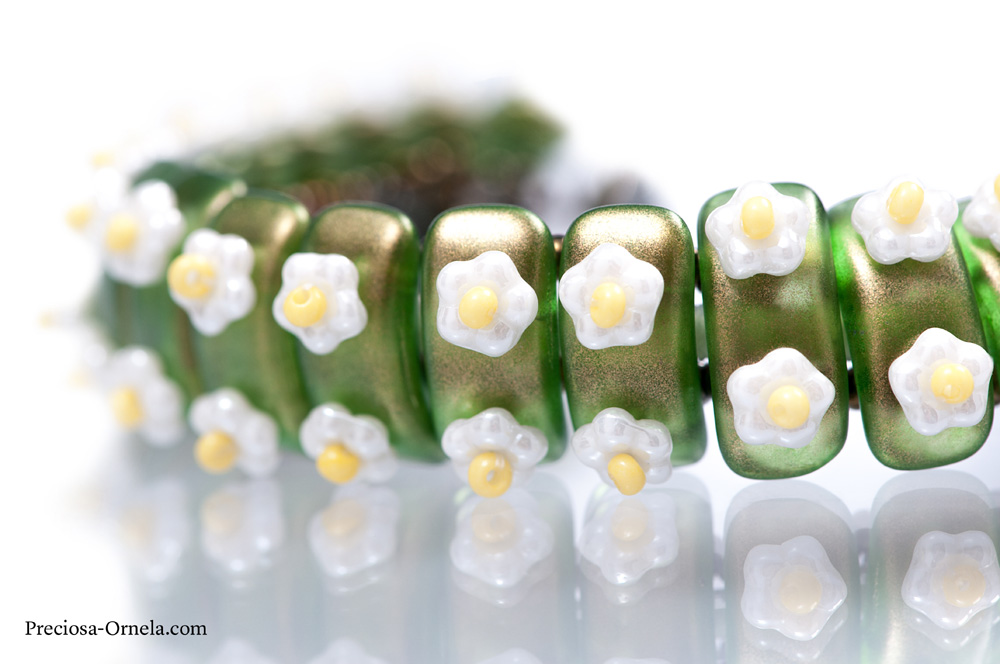 The bow beads are so versatile and can create lots of exciting combinations
This fun charm-style bracelet shows you can use these beads in so many ways.  Try using this triangular bow-bead shape to create a bag charm or a funky pair of earrings.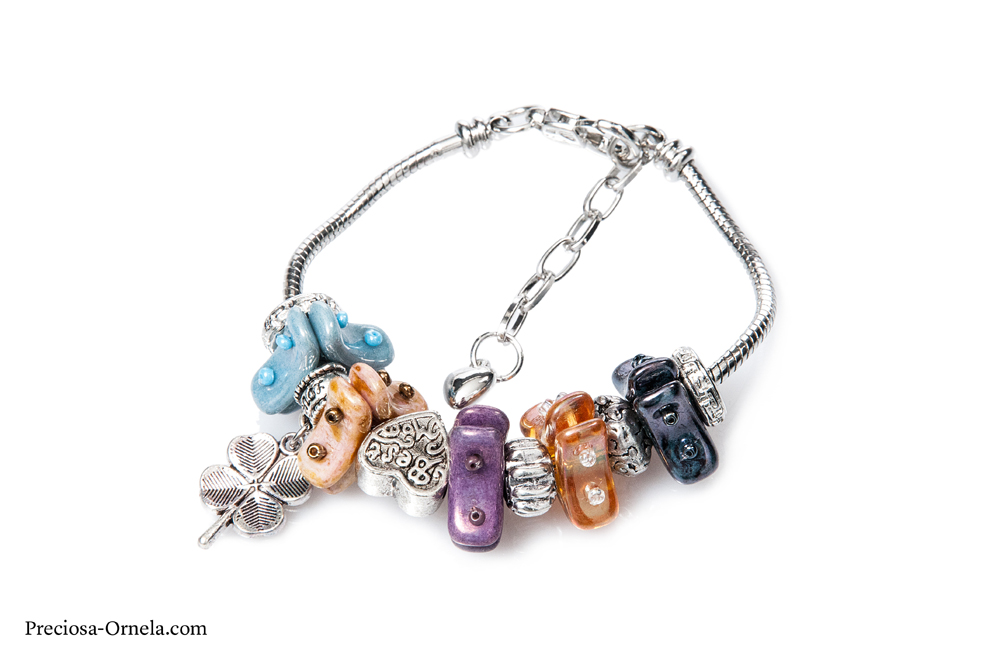 ---