Valentine Earrings and Pendants with Swarovski Classic and Wild Hearts
These mini Swarovski Valentine's Day Projects have been produced by their Create-Your-Style Team to show  you some easy design ideas and handy tips to create pretty earrings and necklace pendants using the Classic Heart Pendants and the Wild Heart Pendants.
You can download the Swarovski Valentine's Day mini projects here
Swarovski Valentine's Day Projects with Classic Heart Pendants
These classic pendants make beautiful earrings or a pendant.  You can easily make your own wire loop to go through the hole of these chunky pendants.
Floating Blue Heart Earrings
These stunning 18mm classic heart pendants make a gorgeous pair of earrings, shown here in Bermuda blue.  Just add a small heart charm for added interest.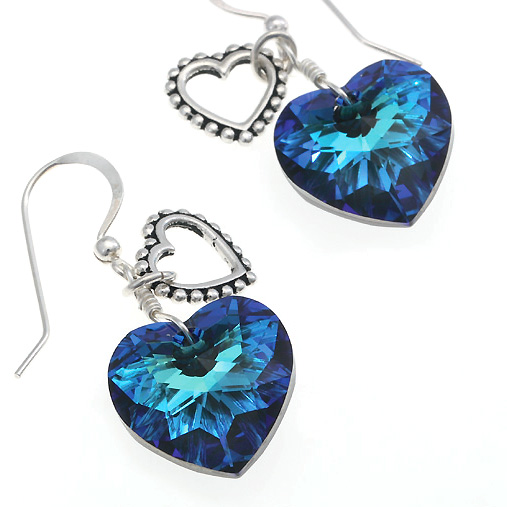 View the Classic Heart Pendants
Swarovski Valentine's Day Projects with Wild at Heart Pendants
The Wild Heart pendants are a beautiful shape and come in 12mm, 17mm, 27mm and 37mm sizes and a good range of colours, giving lots of creative opportunities.
Wild Heart Earrings
Radiant Heart Earrings
This easy idea just suspends 12mm wild hearts from a heart connector to create a glamorous look.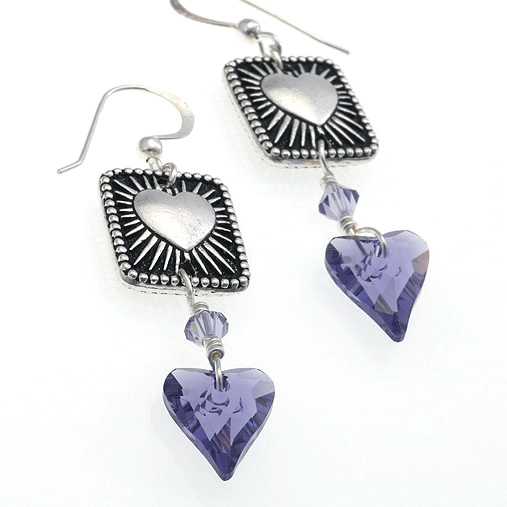 Wild Heart Drop Earrings
The 17mm hearts in red magma are used to stunning effect.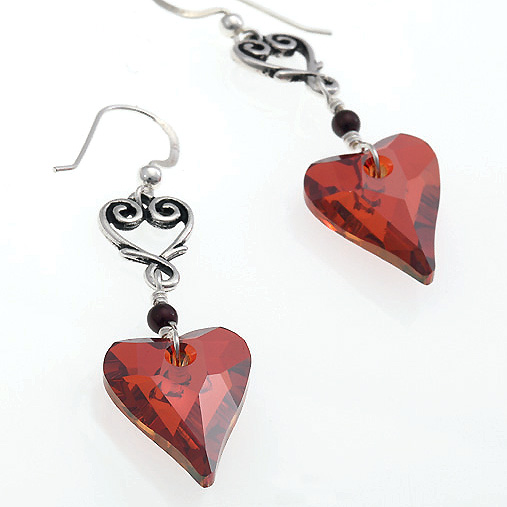 Triple Vine Heart Earrings
If you love dangly charms, just use a connector with several holes for adding charms or beads to the 12mm wild heart.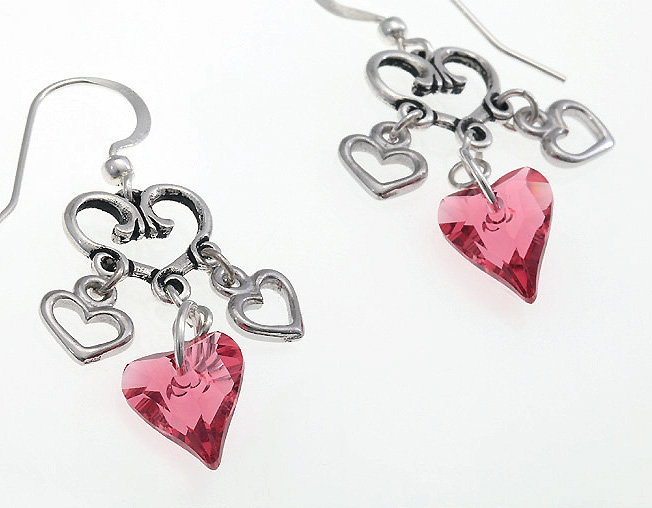 Wild Heart Chandelier Earrings
If more is more, try adding 12mm Swarovski hearts and charms to the links of a length of chain, finishing with a 17mm Swarovsk heart.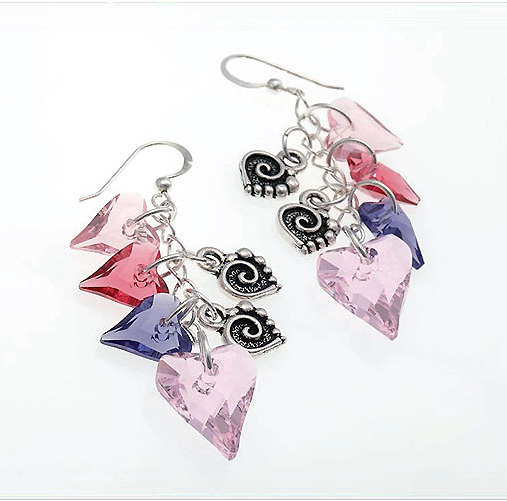 Wild Heart Necklaces
Some of the larger hearts are quite chunky.  Here are two techniques for attaching the 37mm wild hearts to cord or ribbon to make a necklace
Suede Heart Pendant
The 37mm red magma pendant creates a very striking, elegant piece of jewellery when hung from ribbon on a wire loop.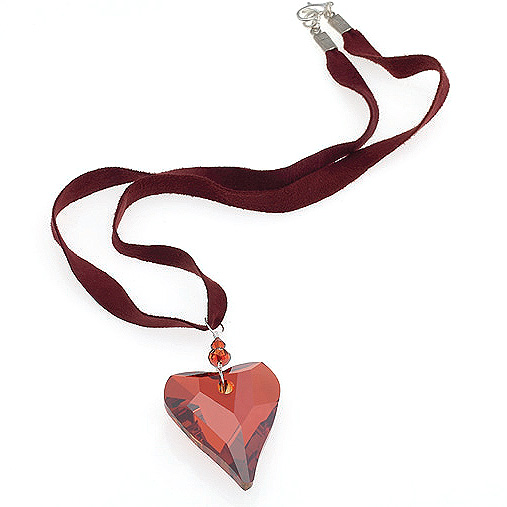 Happy Valentine's Necklace
Two pieces of narrow faux sued are strung through the 37mm heart and then wrapped with wire to hold the heart securely.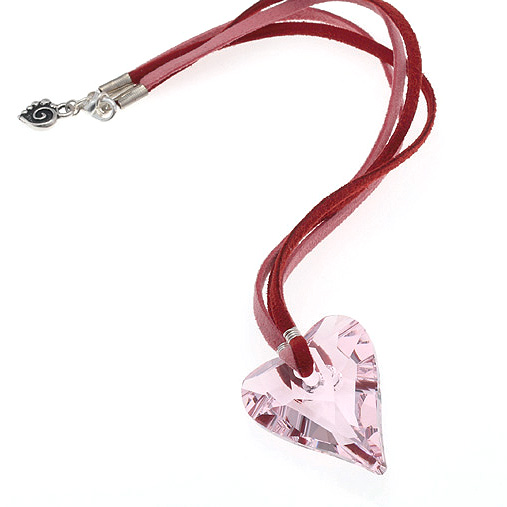 Triple Heart Necklace
Finally, this eye-catching necklace uses 12mm, 17mm and 27mm hearts.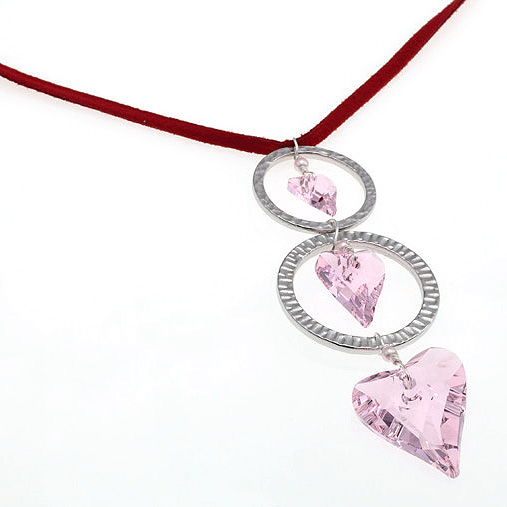 View all the Wild Heart Pendants
---