The new Preciosa candy roses have the same cabochon base as the very popular candy beads but have an arched top with a rose engraving.  These versatile beads come in 8mm and 12mm sizes in a range of pretty colours.
The candy rose beads are easy to use on their own or with the original candy bead cabochons
You can easily pair these beads with  the original candy beads to give a design an extra dimension. The design below is a variation on an original candy bead bracelet project .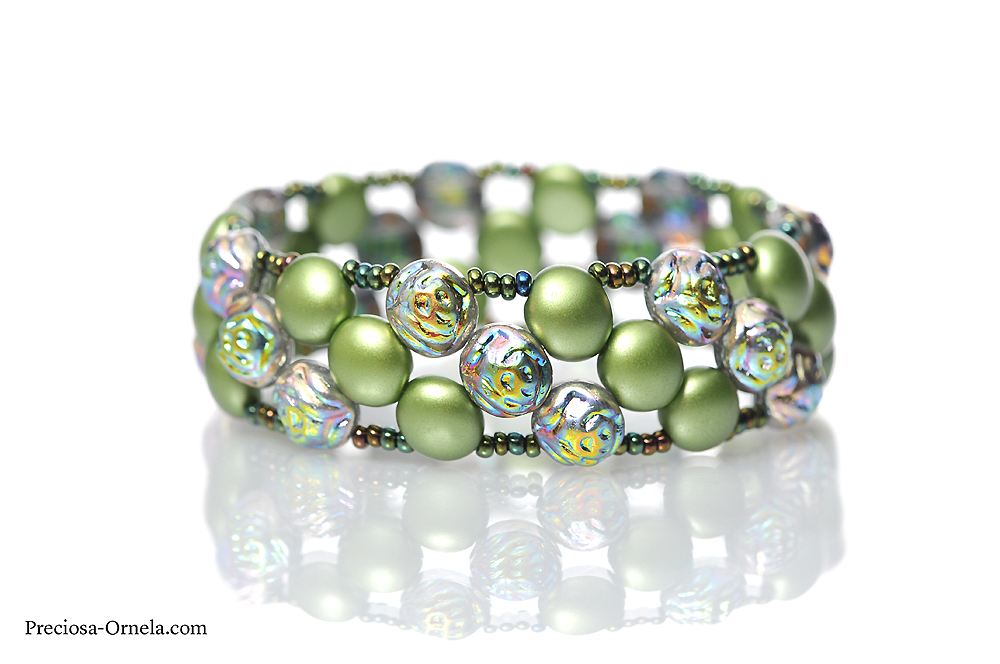 Below is another Preciosa design idea combining the 12mm original candy beads with the candy rose beads.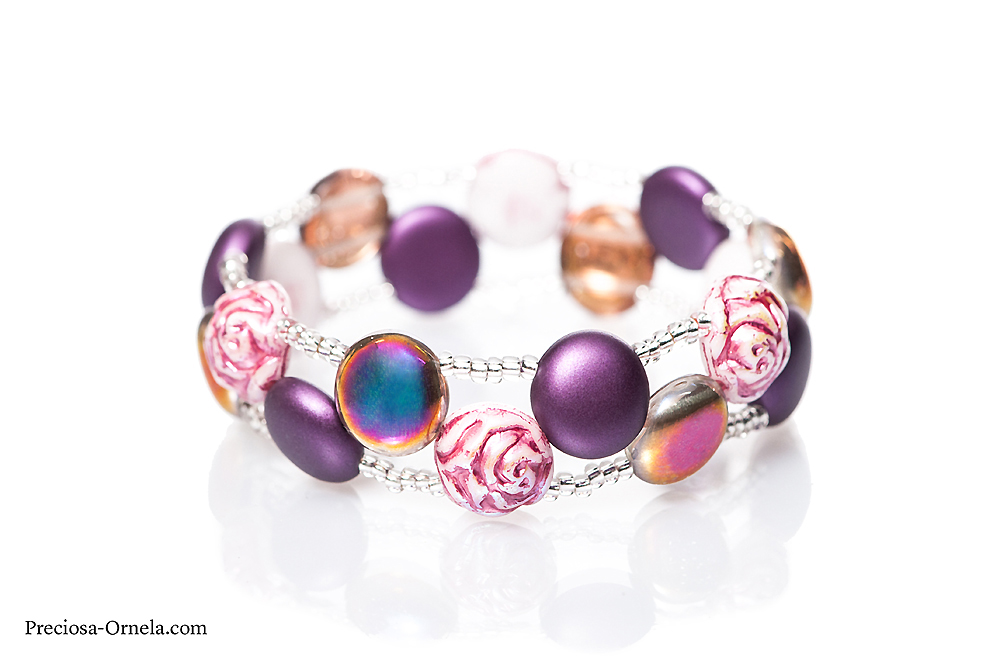 The new candy roses are perfect for summer jewellery
Flower beads are always popular for spring and summer jewellery and therefore these new beads make a great option.  Preciosa have a gorgeous rosarium bracelet project which you can download here or on our website.  It uses the pretty new pink, blue and beige silk overlay colours.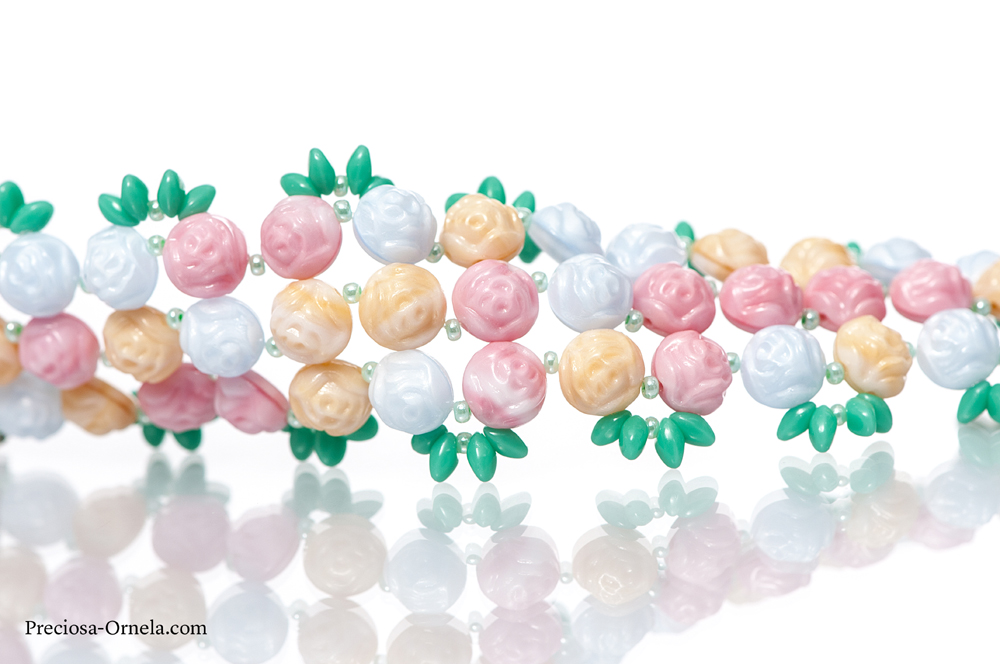 You can also download the Preciosa Sweetly Fragrant bracelet project which looks lovely on its own or great worn with several bracelets to create a layered look.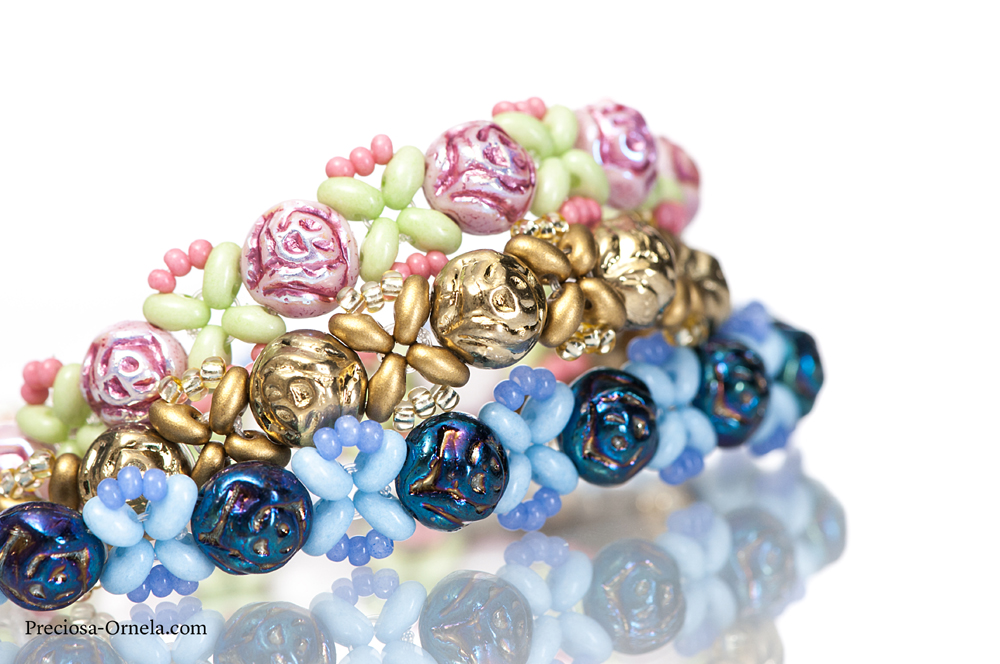 The candy roses also make beautiful bridal jewellery
The white alabaster and alabaster AB roses make lovely bridal necklaces, bracelet and earrings. The delicate silk and white alabaster and pink candy roses, for example, would also look very pretty for bridesmaids accessories.
The bracelet below uses the 8mm alabaster AB candy roses together with small seed beads to create a very delicate effect.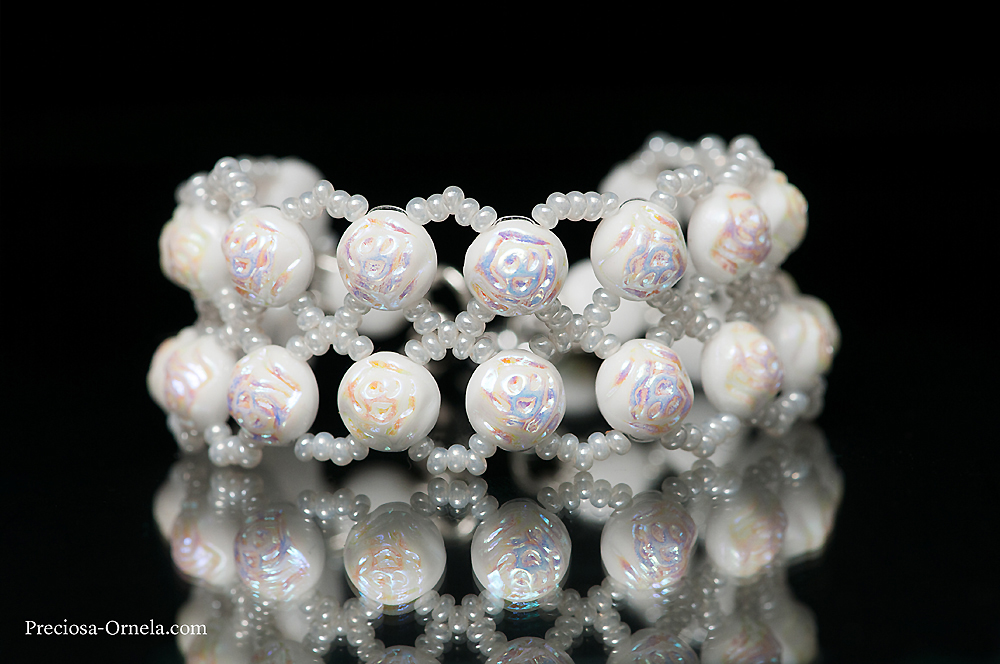 The necklace and below uses the same colour but adds 12mm candy roses to create a focal point.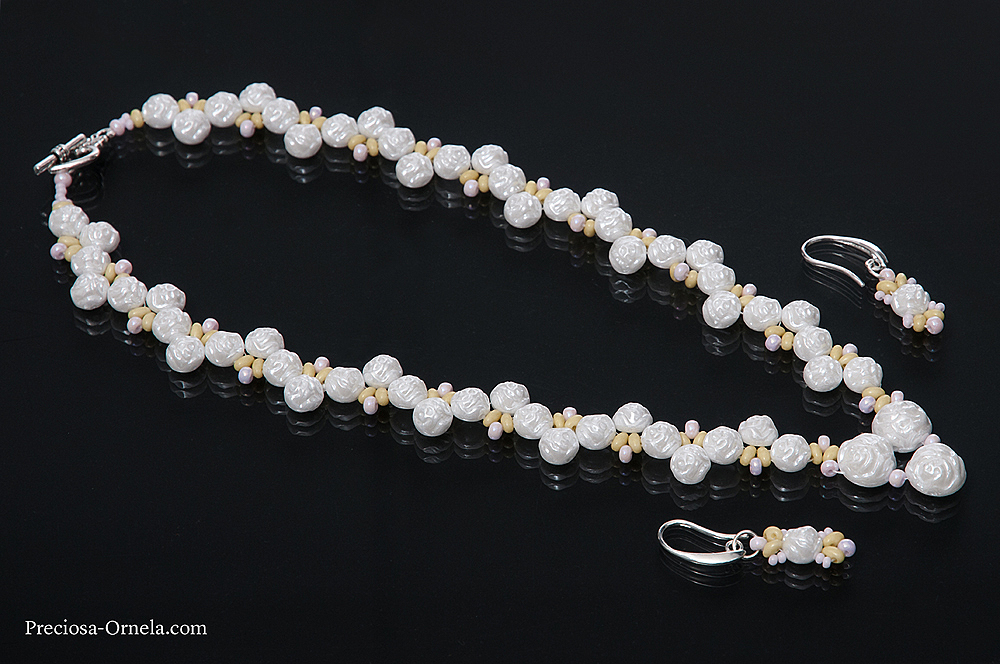 The 8mm candy beads also look very pretty when wired onto a tiara band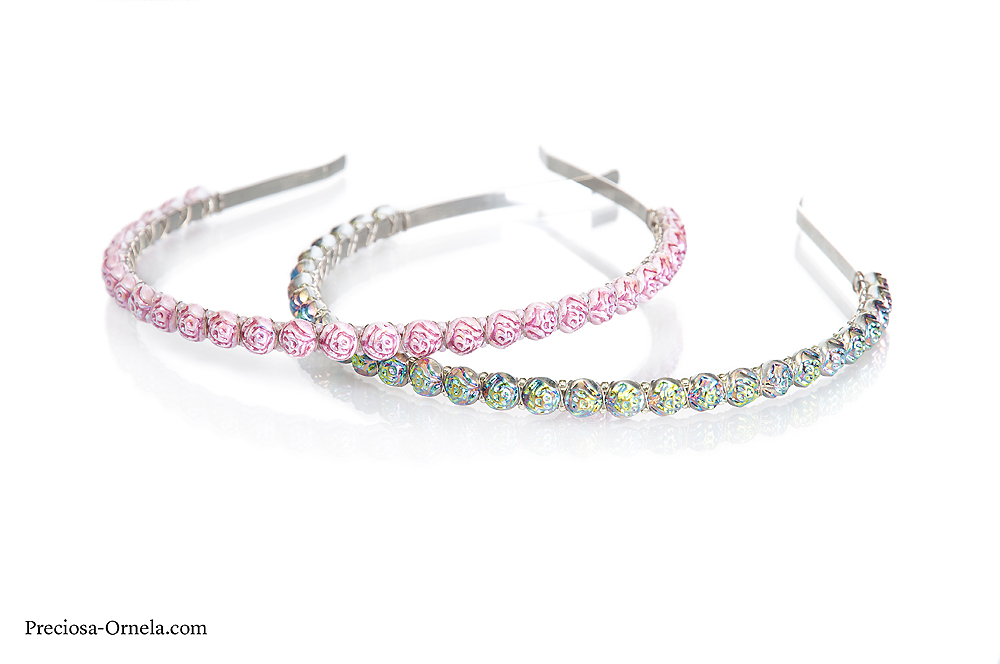 Like the candy beads, the candy rose beads work well with other 2-hole beads
This pretty hair slides combine the 8mm and 12mm candy rose beads with the Preciosa chilli beads.  The floral spray project would also make a pretty brooch.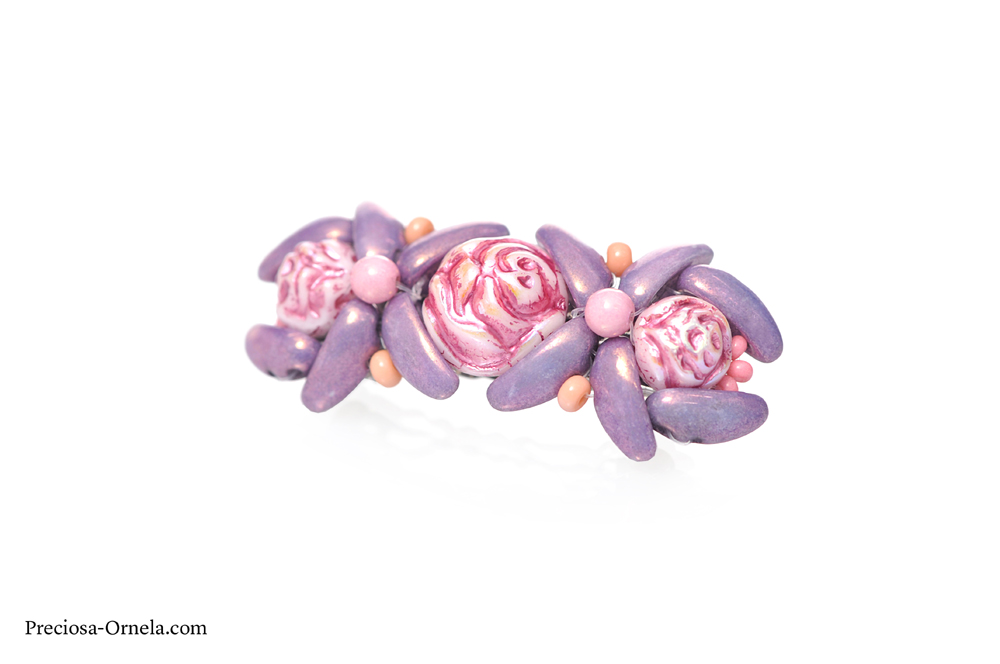 They also look lovely in more intricate floral projects such as the elaborate necklace below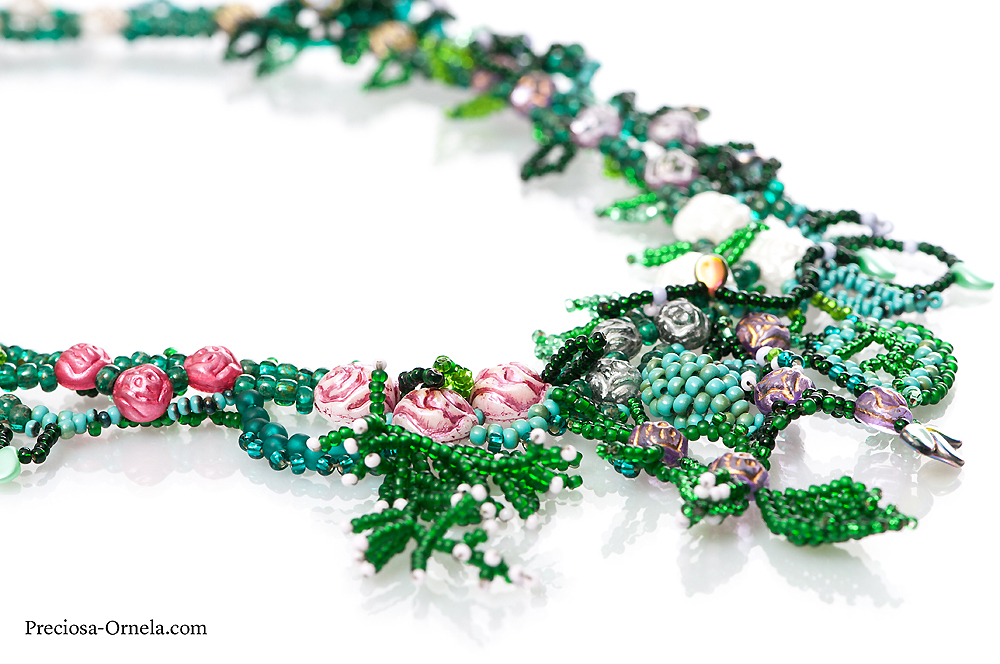 ---