The Samos par Puca beads are one of the most popular  beads in Les Perles par Puca range.  These 2-hole oval cabochons measure 5x7mm and are a very versatile shape and size.  They're designed to be used on their own or to be combined with the other beads in Les Perles par Puca range.  We have some beautiful projects and design ideas to inspire you with these pretty beads.
Samos par Puca Beads
The 5x7mm 2-hole Samos par Puca beads are a very popular addition to Les Perles par Puca which were created by the Parisian designer,  Annick Puca.  Their oval cabochon shape makes them very easy to use to create a quick make.  You can also combine them with lots of other multi-hole beads to create lots of interesting designs.
Samos par Puca Projects
We have some great projects from Annick Puca to show you how you can use these versatile beads.
Suzie Necklace
This stylish necklace is easy to make and shows off the shape of the Samos par Puca beads beautifully.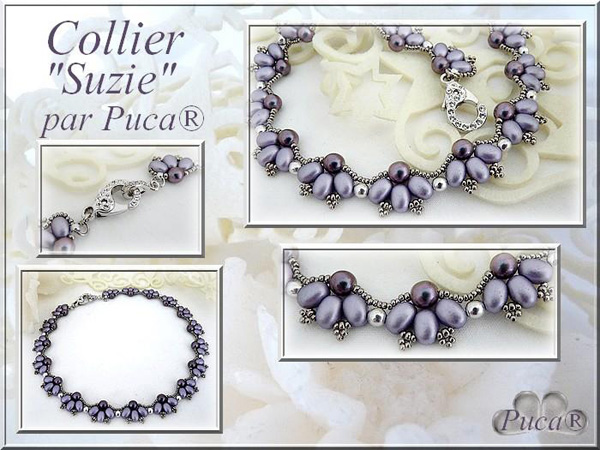 Dragonfly Necklace
A sautoir is the French name for a long necklace.   Here it is embellished with little dragonflies.  Traditionally it is used to suspend an ornament or a tassel however you could easily vary the colourways to show off a favourite large pendant.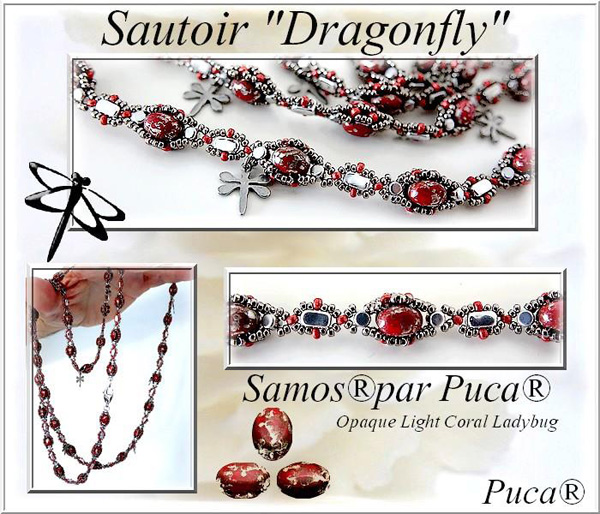 Slow Earrings
The symmetrical shape of the Samos par Puca beads means they are easy to create little motifs with and therefore lend themselves to circular designs.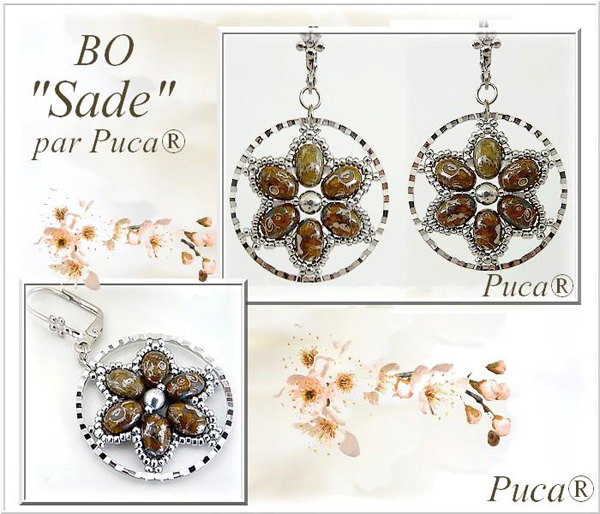 Sasha Pendant
Their oval shape also makes it easy for you to combine them with other curved beads.  For example, here they are paired with the popular Arcos par Puca beads.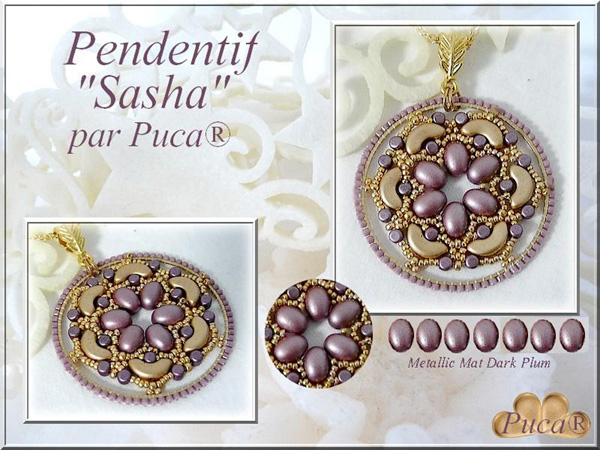 Soraya Bracelet
The beads come in a big range of beautiful colours.  Gorgeous jewel like colours were used here to create this stunning bracelet.  The little Minos par Puca beads are often used to highlight the focal beads.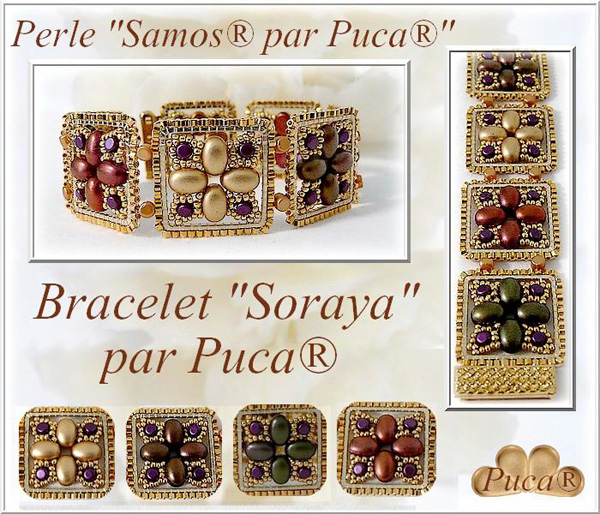 Faustine Bracelet
This pretty bracelet features the Samos flanked with the Paros par Puca beads and is edged with the Kos par Puca beads to create a striking piece of jewellery.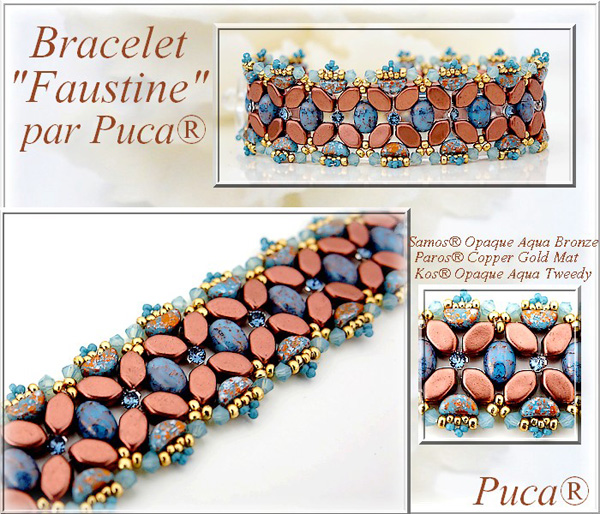 Summer Bracelet
Here the Samos beads are shown in a different combination with the Arcos beads and again edged with the Kos beads.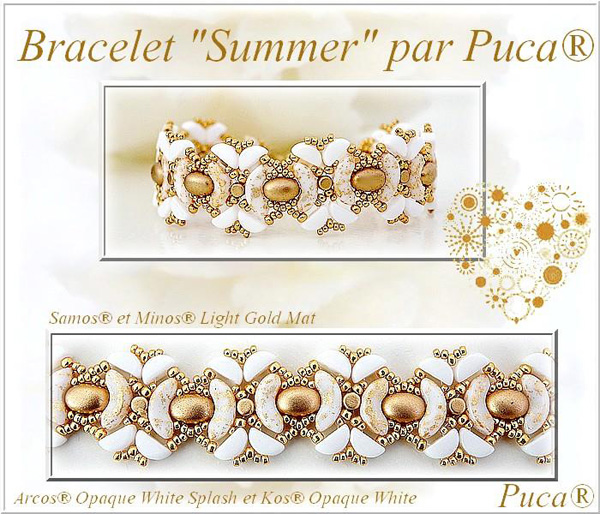 Sati Brooch or Pendant
This gorgeous brooch shows the Samos beads used to create a lovely surround for an 18mm cabochon par Puca.  The bronze effect coating on these beads works beautifully to create a rich luxuriant look.  You can also use this design as a lovely pendant.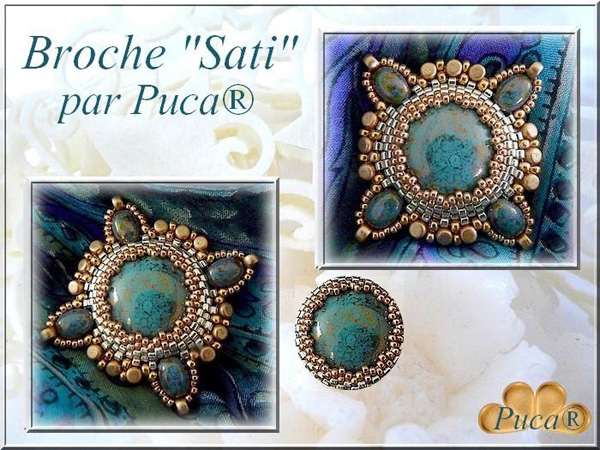 ---