Check out the Ice Slushy Cabochons par Puca – we have 10 beautiful vibrant colours.  We also have three new free patterns by Annick Puca to inspire you including two lovely bracelets, a statement ring and even a bejewelled napkin ring.
New Ice Slushy Cabochons par Puca
These 10 colours in the Ice Slushy Collection will really bring a vibrancy to your jewellery or decorations.  The Ice Slushy cabochons are available in 18mm and 25mm sizes.
These glowing colours are also available in some of Les Perles par Puca including Amos, Arcos and Samos par Pucas.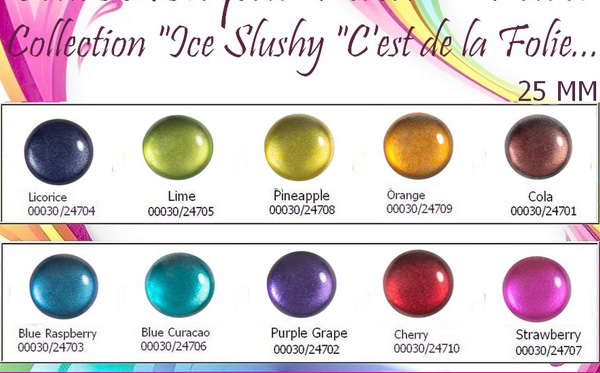 New Ice Slushy Cabochons par Puca Projects
These lovely colours have inspired three beautiful new projects by Annick Puca.  You can download all these free projects from our website.  Just go to the relevant cabochons section and click on the pink Project Download button on the top left of the first page.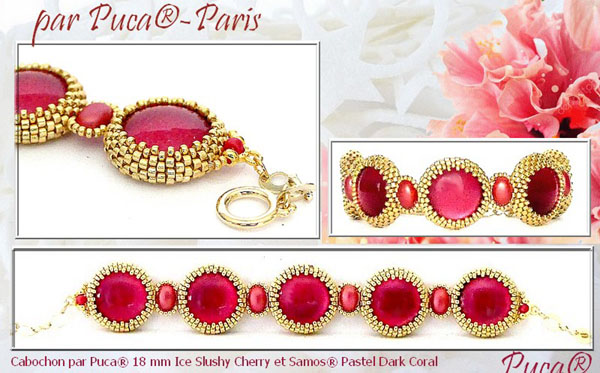 We love this elegant but striking design which pairs the 1mm cabochons with the Samos par Puca beads and shows off the new colours beautifully.
Julia Bracelet
We also have another fabulous bracelet design which features a 25mm cabochon par Puca.  The cab is flanked by Arcos, Samos and Konos par Pucas.  The beaded piece can just be glued to a piece of leather and crimp ends added to create a beautiful bracelet.
Play it down with neutral colours for an understated elegance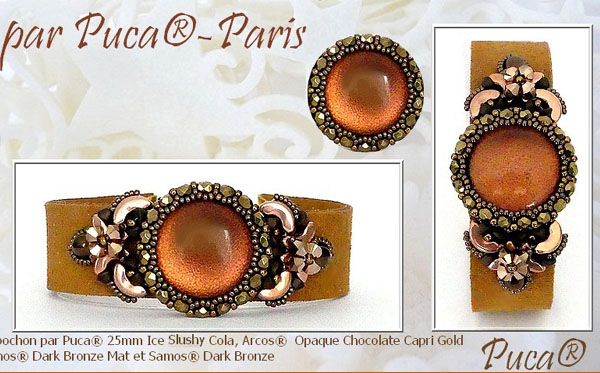 Or go for full-on glamour with a dramatic colourway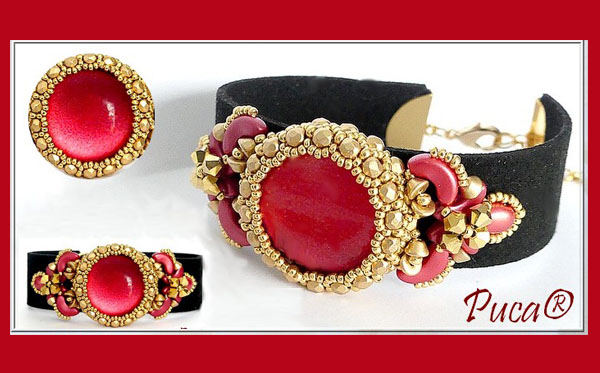 Julia Oval Napkin Ring
This versatile design can also be used to embellish an oval napkin ring.  You can gild the base which is made of natural materials and then just glue the beaded piece to it.  You can find these bases on our website.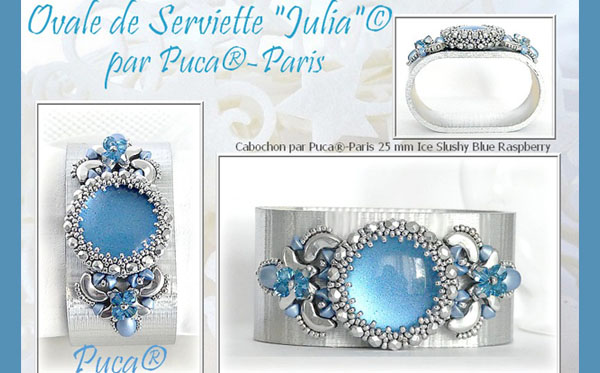 Litchi Ring
Finally we have the  beautiful  Litchi ring.  Check out the step-by-step instructions to create this statement ring featuring an 18mm cabochon.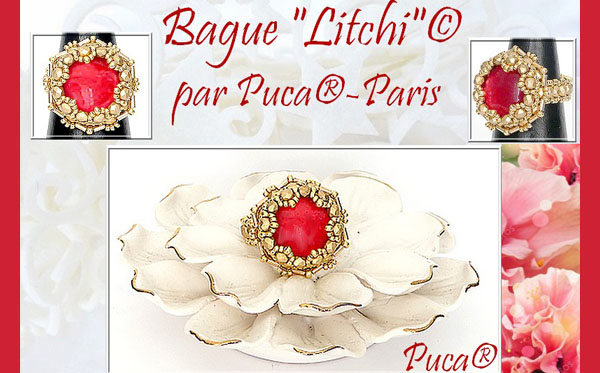 You can ring the changes by using a complimentary colour for the 3mm facetted beads in the surround.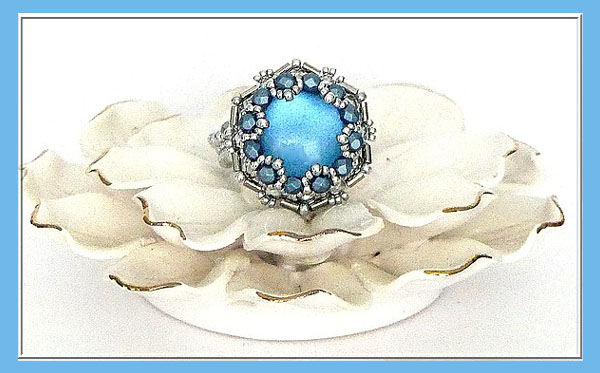 ---